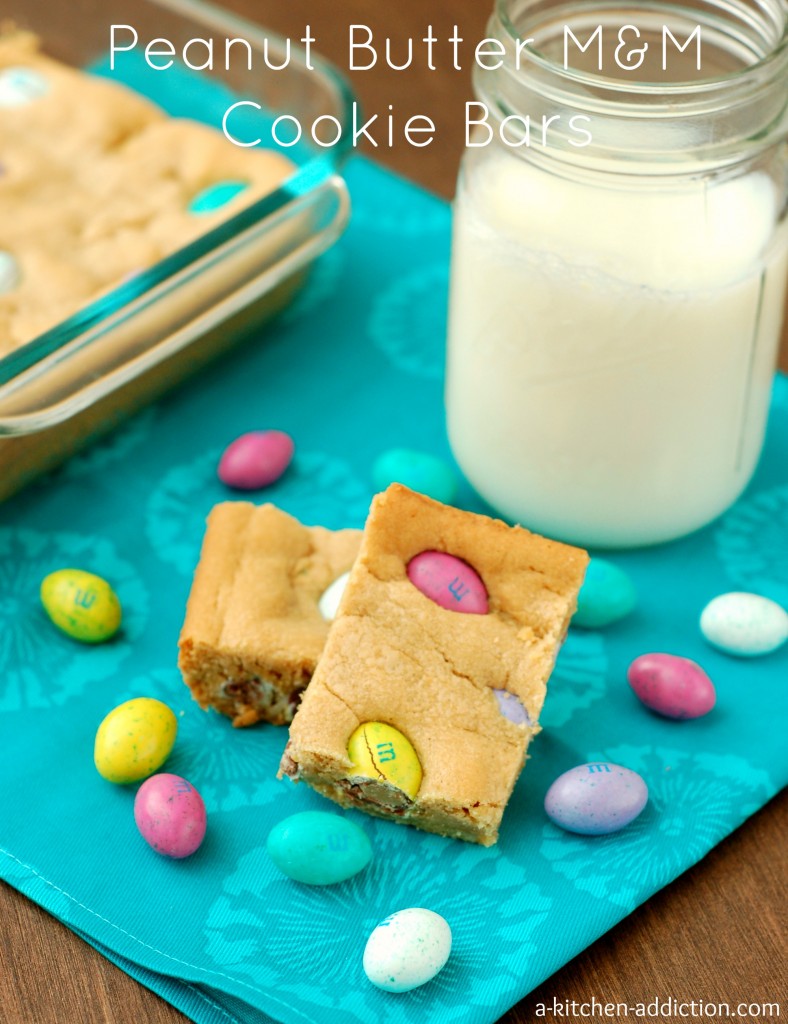 As you know, cookie bars are a
favorite
around here. I realized, however, that I only have a couple of recipes on the blog, which is hardly proof of my love for cookie bars! I don't know why I don't make them more often. They are super easy and take hardly any time to bake. This makes them a perfect last minute dessert to make for when guests arrive unexpectedly or when you remember at the last minute that you volunteered to bring dessert to a gathering!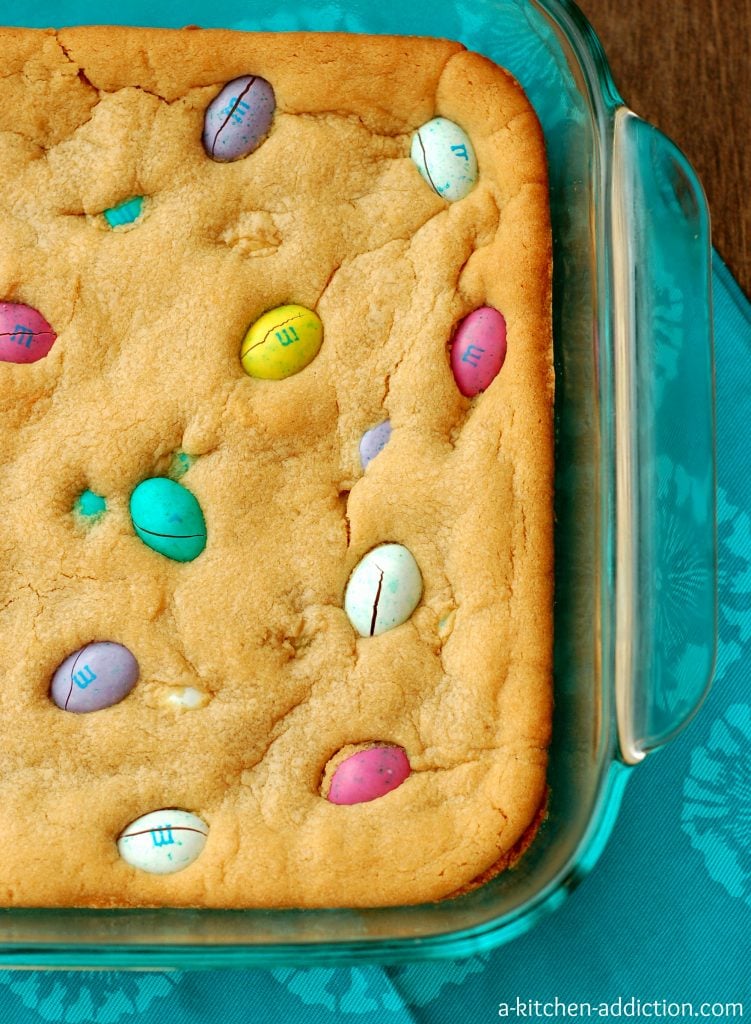 Cookie bars are also so versatile, making it easy to throw in whatever you have in your pantry to complete them. This variation of a peanut butter base filled with peanut butter M&M's is one of our favorite cookie bars (Yes, because they are loaded with peanut butter!).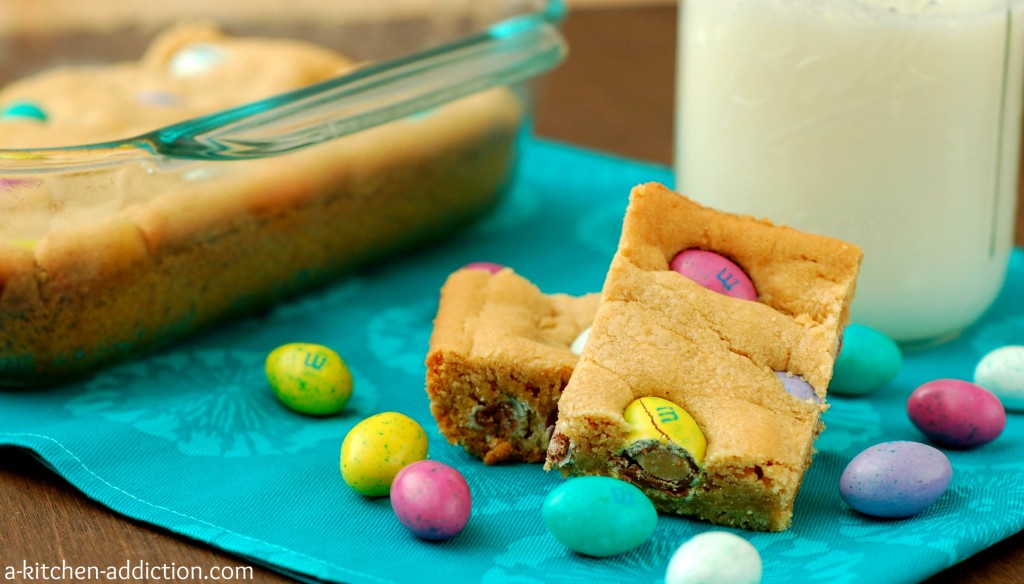 They are even better around spring, because the peanut butter M&M's become peanut butter M&M eggs giving you even more peanut butter! I don't know why they don't just make them that big year round, they are so much better that way! So, if you love thick, soft peanut butter cookies loaded with even more peanut butter, you have to give these a try!
Peanut Butter M&M Cookie Bars
Ingredients
¼ C unsalted butter, softened
⅓ C brown sugar
¼ C sugar
⅓ C creamy peanut butter
1 egg
1 tsp vanilla extract
1 C all-purpose flour
½ tsp baking soda
½ tsp salt
½ C peanut butter M&M's
Instructions
Preheat oven to 350. Lightly spray a 8x8 baking dish with non-stick cooking spray.
In the bowl of a stand mixer, cream together butter and sugars. Add in peanut butter, egg, and vanilla extract until smooth.
In a small bowl, whisk together flour, baking soda, and salt. Add dry ingredients to wet ingredients and beat until well-combined. Stir in peanut butter M&M's.
Spread batter into prepared baking dish. Bake for 13-15 minutes or until edges just start to turn golden brown. Do not over bake.
Cut into pieces and store leftovers in an airtight container.
This recipe is linked with
Strut Your Stuff Saturday
, 
Time to Shine Tuesday
,
Weekend Potluck
, 
What's Cookin' Wednesday
,
What's in Your Kitchen Wednesday
.