Not a veggie fan? You'll rethink that decision after trying this recipe for roasted cauliflower! There is nothing bland or mushy about these. The cauliflower's natural sweetness comes out and it's texture turns crisp as it roasts!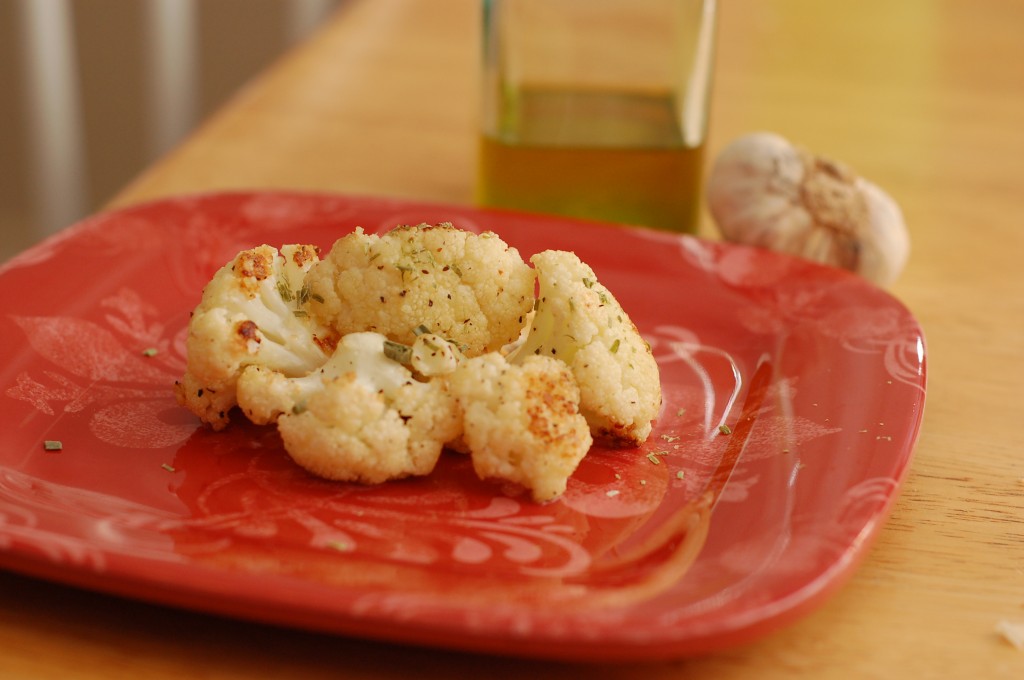 Oven Roasted Parmesan Cauliflower

Yield: 6 sesvings
Ingredients:
1 head of cauliflower, washed and broken into florets
2-3 cloves of garlic, peeled and coarsely minced
1 1/2 tbsp fresh lemon juice
1/4 C olive oil, divided
salt and pepper to taste
parmesan cheese
Directions:
Preheat oven to 400.
Place florets in a bowl that can be topped with a lid. Add the lemon juice, 2 tablespoons olive oil, and garlic. Toss until cauliflower is completely coated.
Place florets in a single layer on jelly roll pan or baking dish. Drizzle with the remaining 2 tablespoons olive oil.
Sprinkle with salt and pepper.
Place pan/dish into oven and bake uncovered for 20-30, or until top is lightly brown. Stir every ten minutes. At 15 minutes, sprinkle the parmesan cheese over the cauliflower. Use a fork to test for desired tenderness.
Remove from oven and serve immediately.