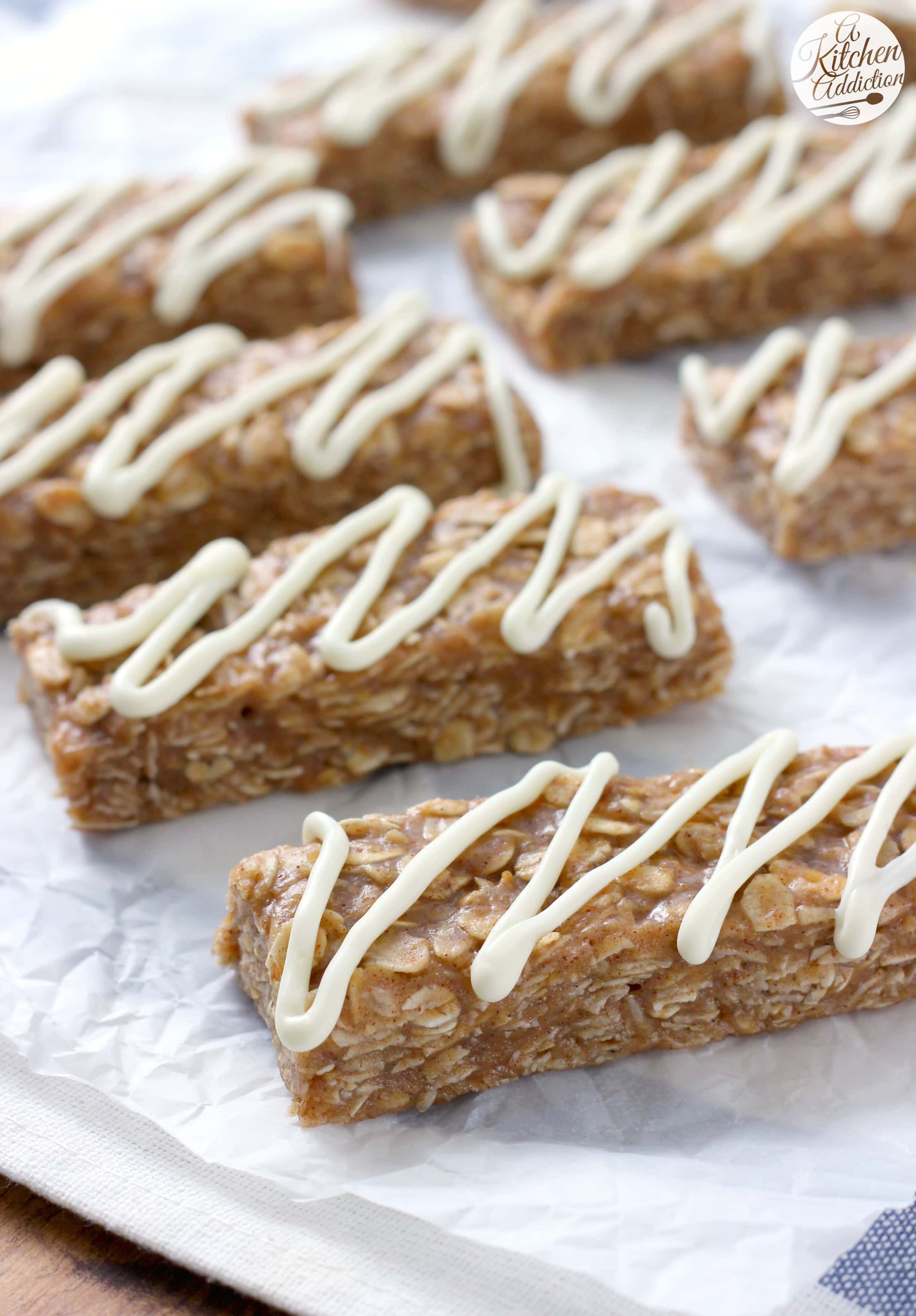 *This recipe was originally posted on 07/10/13. Images updated 05/20/16.
You have probably figured out by now that I like cinnamon. If you can count on one spice being in my kitchen, you can count on finding a giant container of cinnamon!
However, most of the things that I like that have cinnamon in them are baked, and I don't know about where you live, but it's been hot here.
Okay, not up in the 100's hot like some of you (I think I would have melted by now!), but in the upper 90's hot. Which, if you live in the north, is really hot!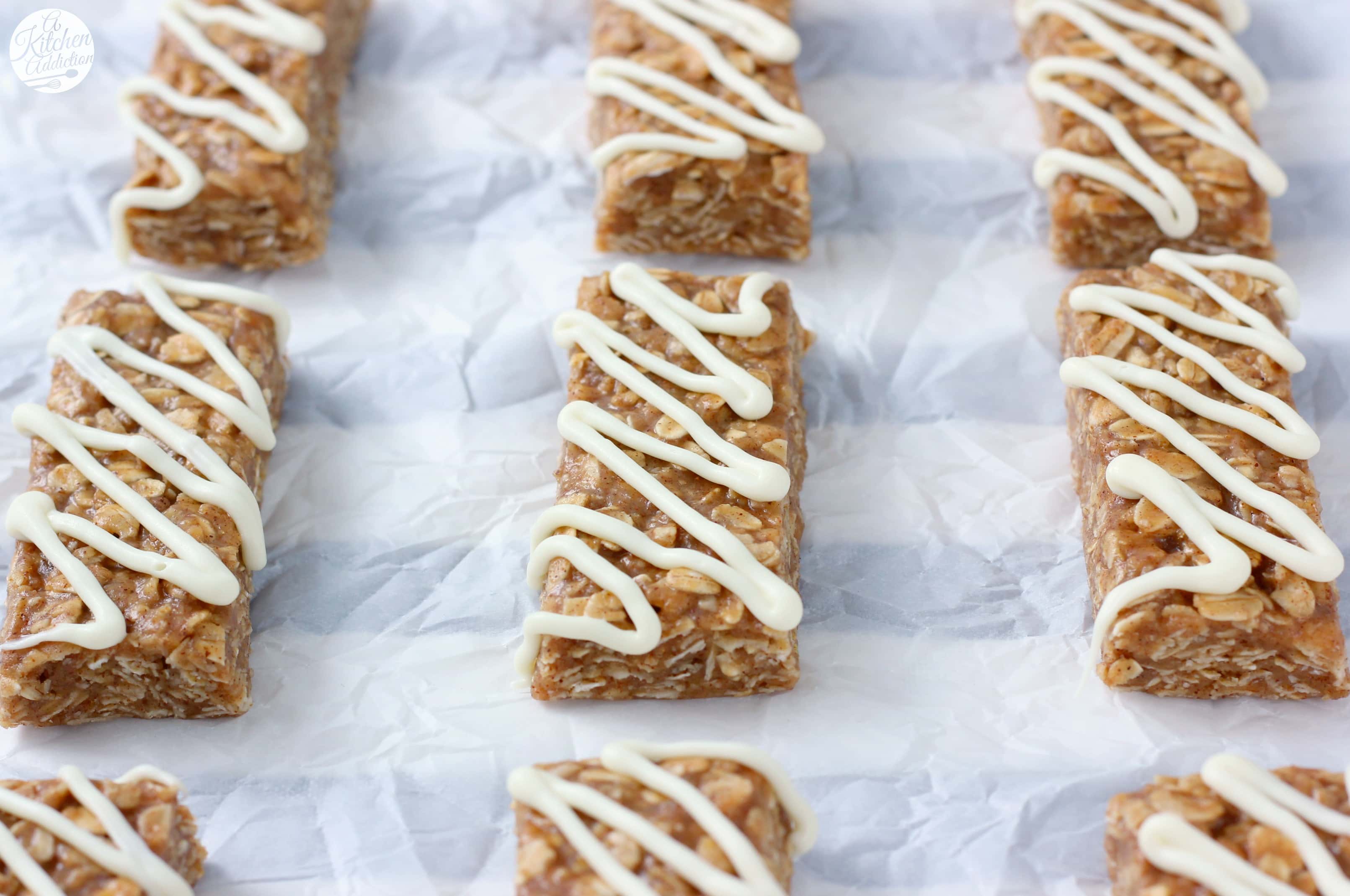 So, when the desire for a baked good with cinnamon strikes, the desire to stay cool usually overpowers it. I knew I needed to come up with something that required no baking and these no bake snickerdoodle granola bars were the answer. Don't let looks fool you.
While these granola bars aren't the most exciting thing to look at, they are loaded with flavor, snickerdoodle flavor to be exact. Lots of cinnamon, a hint of nutmeg, and bit of cream of tartar make these granola bars anything but bland.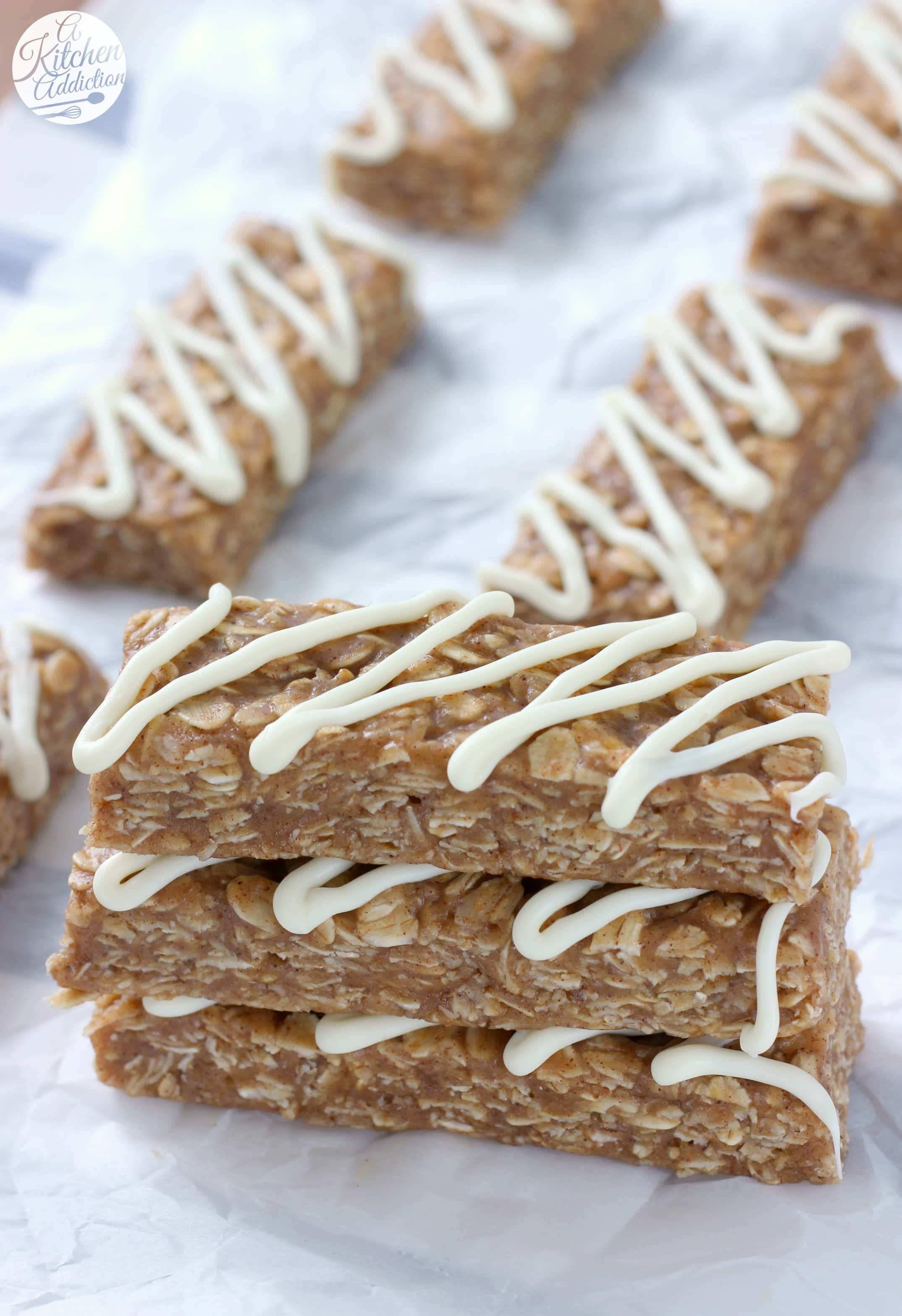 Those flavors also make you feel like you are enjoying a snickerdoodle cookie when you are really enjoying a healthy granola bar.
These bars contain both oats and oat bran and use only honey as the sweetener.
It's a win win situation all around. You don't have to heat up the house, and you get to eat granola bars that taste like cookies!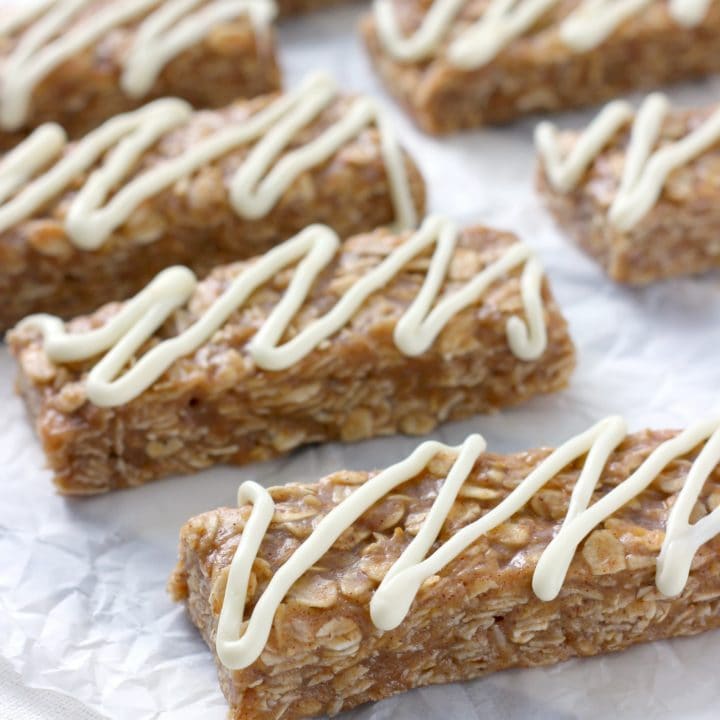 No Bake Snickerdoodle Granola Bars
Refrigeration Time:
1 hour
Total Time:
1 hour
10 minutes
Ingredients
2 C quick oats or regular oats
1 C whole wheat or all-purpose flour
1/4 C oat bran
2 1/2 tsp cinnamon
1/8 tsp nutmeg
1/4 tsp cream of tartar
1/2 tsp salt
1/4 C butter
2/3 C honey
1 tbsp vanilla extract
For the Drizzle
1/2 C white chocolate chips
Instructions
Line the bottom of an 8x8 inch baking dish with parchment paper or wax paper.
In a large bowl, whisk together oats, flour, oat bran, cinnamon, nutmeg, cream of tartar, and salt.
In a microwave safe bowl, add butter and honey. In 10 second increments, microwave butter and honey until butter is melted and honey is thin. Stir in vanilla extract.
Add wet ingredients to dry ingredients and stir until oat mixture is well-coated. (If the mixture still looks a little dry, you may need to add another tablespoon or two of honey. Alternatively, if you find that the mixture is a little too wet, just add in a bit more flour.) Press mixture into the bottom of prepared baking dish.
Refrigerate for 1 hour before cutting into bars.
Melt white chocolate chips according to manufacturer's instructions. Drizzle over the top of granola bars. Allow chocolate to harden and serve. Store leftovers in an airtight container in the refrigerator.
Notes
It is hard to be exact with the amount of honey that you will need, because both the type of oats and the type of flour you use will affect the amount needed.
Recommended Products
As an Amazon Associate and member of other affiliate programs, I earn from qualifying purchases.