Spring briefly arrived in MN this past weekend! 90 degree weather pushed its way in and got me thinking that it's time to start getting back into no bake recipes! Though with the current rainy, 50 degree weather, I know it'll be awhile before my kitchen is constantly hot (and I'm glad for that!).
That didn't stop me from getting ready for those days where you really want dessert, but the last thing you want to do is turn on the oven.
And with these no bake chocolate peanut butter crunch cookies you can still get your dessert fix no matter how hot it is!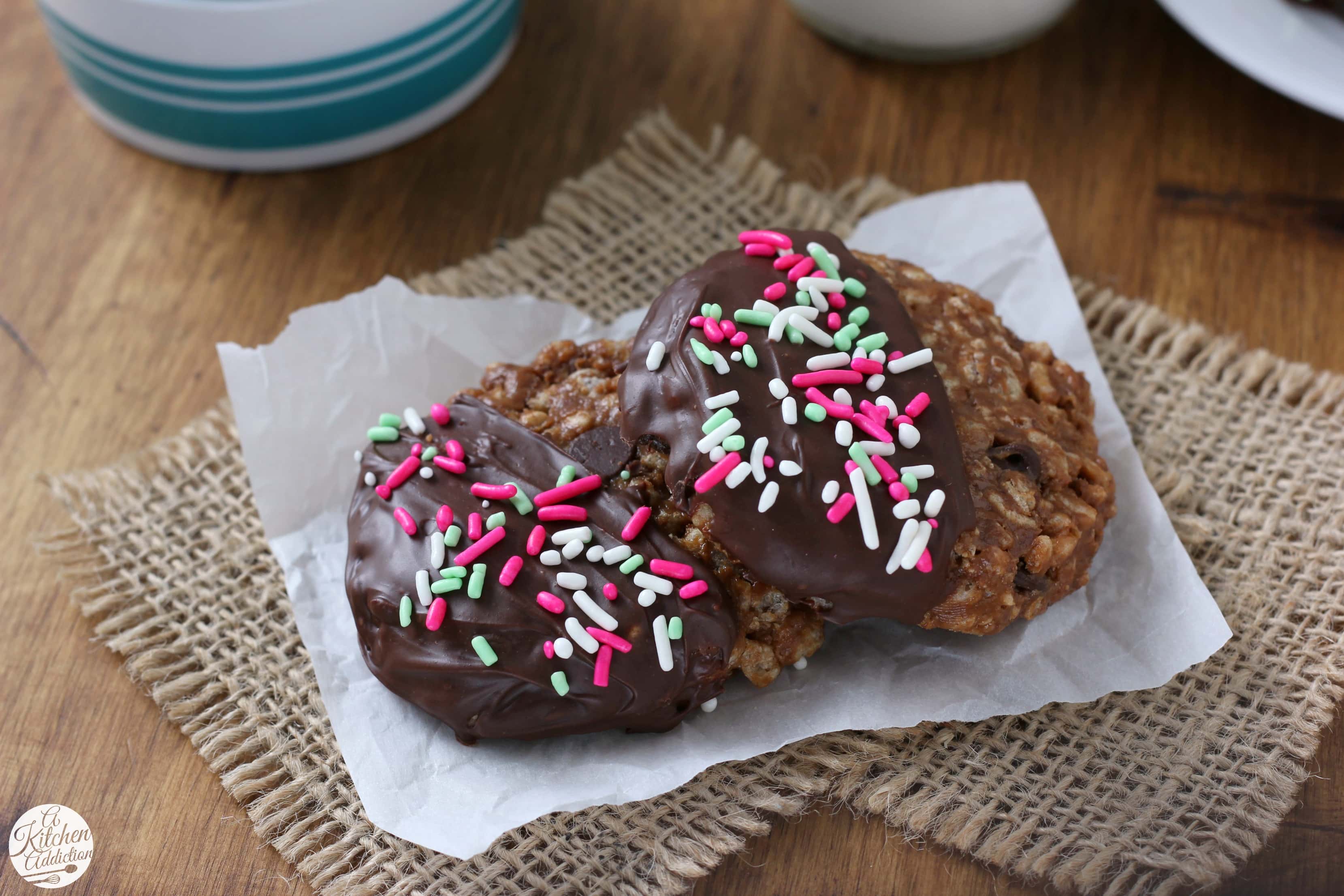 They do take a little time to make with the time it takes to refrigerate the "dough", but the actual hands-on time is short. Peanut butter and honey are melted together to act as the binding agent. and chocolate chips and crisp rice cereal add texture.
You'll want to make sure that you press the "dough" firmly together when shaping the cookies to help them stay firm, but that's the only step that you need to be careful on. The rest is easy.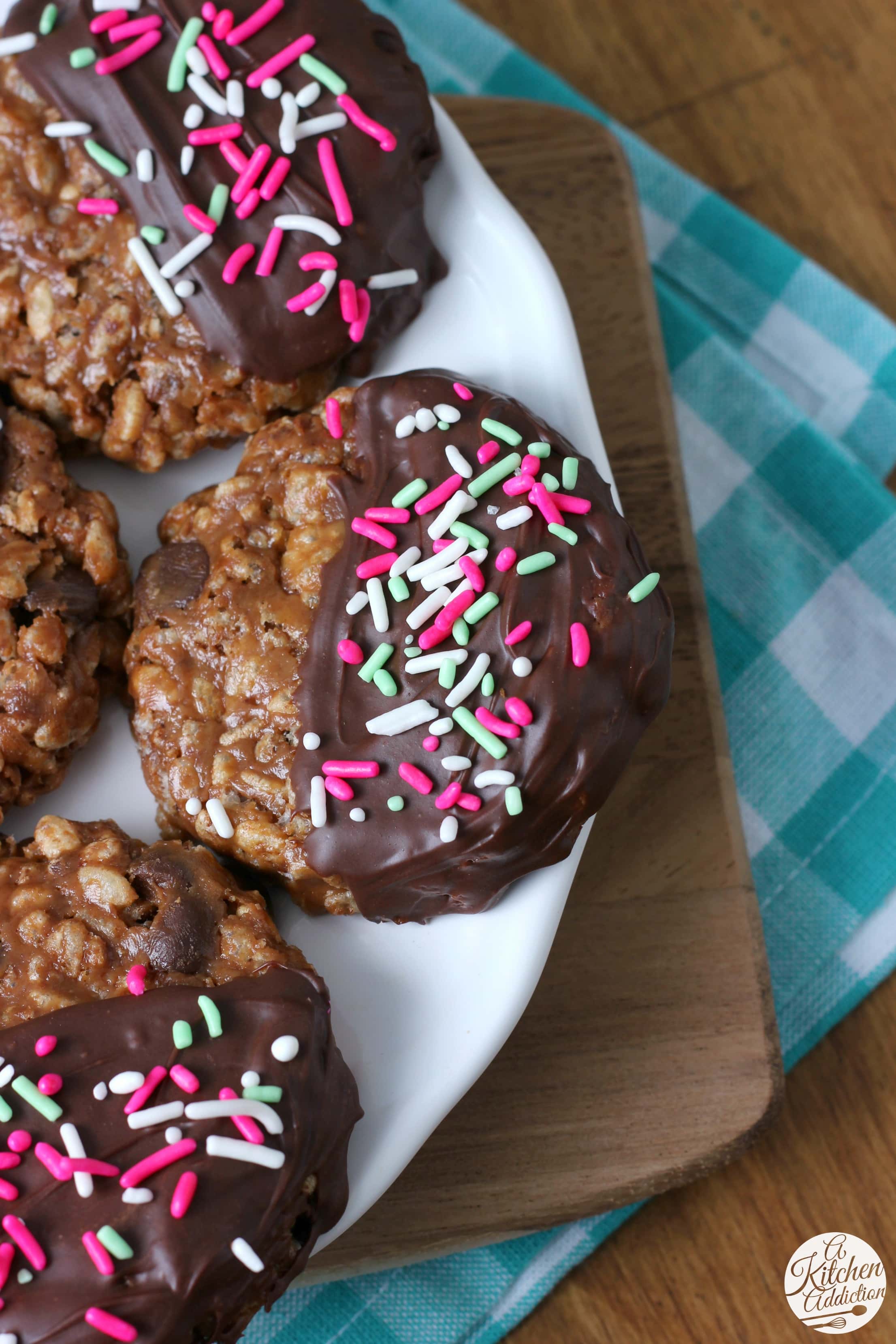 Sprinkles and more chocolate are added, because you can't go wrong with colorful sprinkles and chocolate, and, honestly, these cookies aren't the most exciting to look at without the splash of color!
Once the cookies are set, just spread a layer of chocolate over the cookies, and top with your favorite sprinkles. Hot weather, we're ready!
No Bake Chocolate Peanut Butter Crunch Cookies
Author:
Ingredients
For the Cookies
1 C creamy peanut butter
6 tbsp honey
2 tsp vanilla extract
3 C crisp rice cereal
2 tbsp unsweetened baking cocoa
1/2 C chocolate chips
For the Optional Topping
1/2 C chocolate chips
1 tbsp creamy peanut butter
sprinkles
Instructions
In a large microwave safe bowl, stir together peanut butter, honey, and vanilla extract. Microwave for 15-20 seconds, or until peanut butter is melted and mixture is runny.
Stir in cereal and baking cocoa until cereal is completely coated. Stir in chocolate chips. Cover mixture with plastic wrap and refrigerate for 30 minutes.
Line a baking sheet with parchment paper or a baking mat. With a 1/4 cup measuring cup, scoop out dough pressing against the side of the bowl as you scoop. Drop onto prepared baking sheet. Press down with the bottom of measuring cup or with your hand to flatten into the shape of a cookie.
If you want to cover with chocolate, cover and refrigerate for another 15-20 minutes.
Melt chocolate according to manufacturer's instructions. Stir in peanut butter until smooth. Spoon chocolate over half of each cookie. Top with sprinkles.
Allow chocolate to harden before serving. Best stored in refrigerator if house is warm.