These Lightened Up Sugar Cookies are rich, chewy and everything a good sugar cookie should be, just with a reduction in butter and sugar!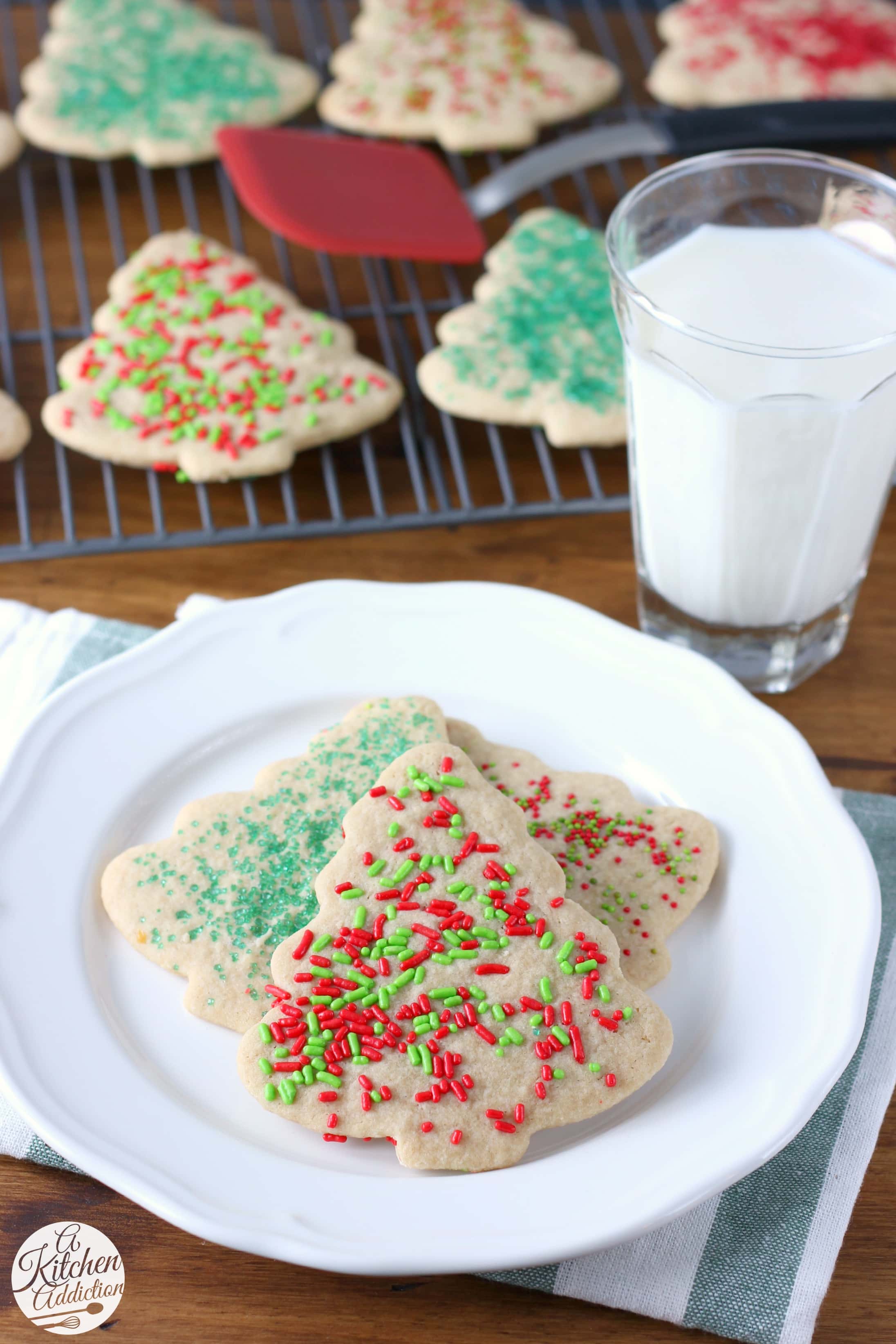 It's cookie time! Recipes and pictures of cookies are all over the place. Do you make lots of cookies this time of year? Or are you more of a candy and other treats maker?
I tend to be the latter. But this year I've found myself churning out quite a few cookies!
And since we could all do with a little less sugar and butter this time of year, I decided it was time for some lightened up cookies. First out of the oven? Lightened up sugar cookies!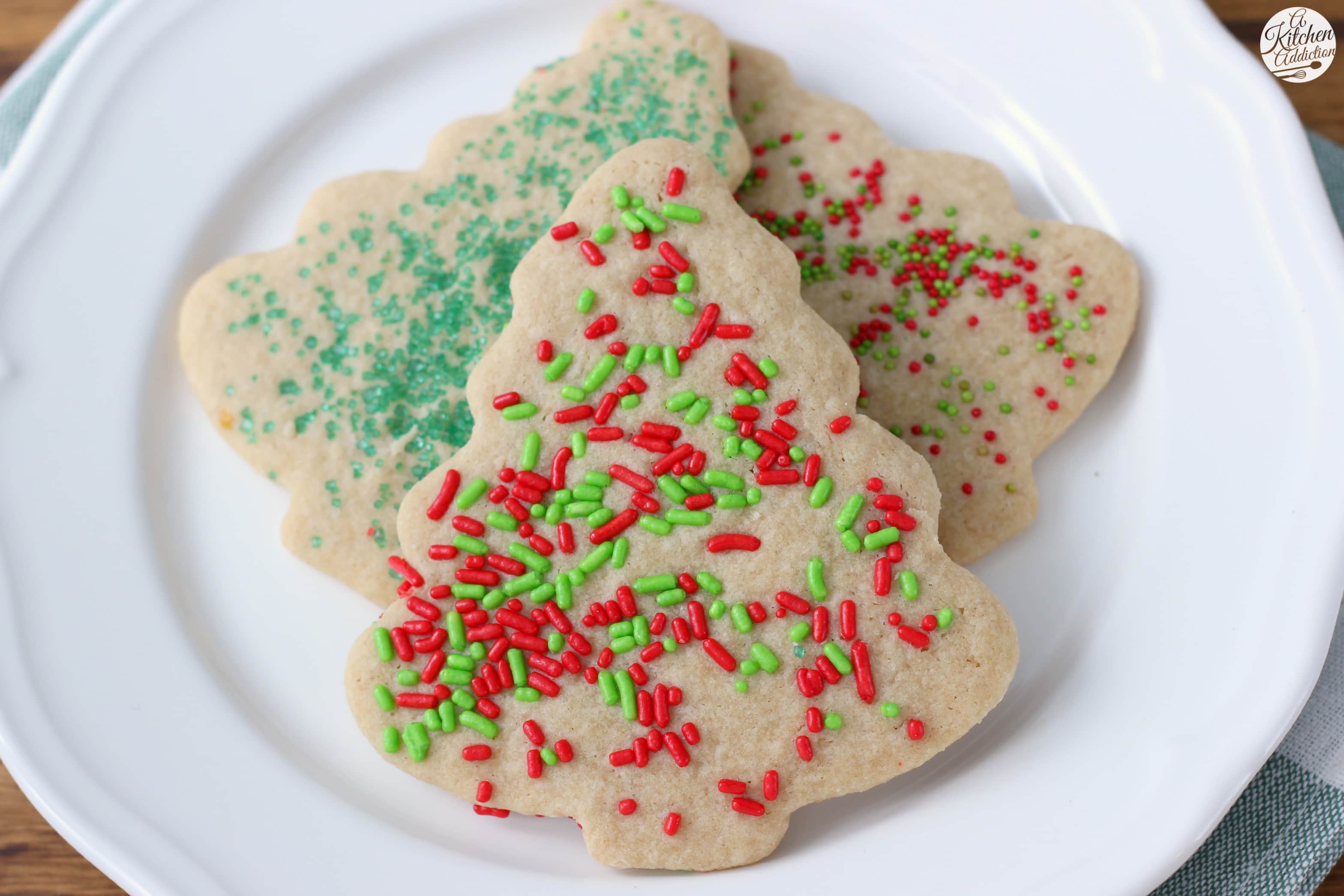 Soft and chewy. Rich and sweet. These lightened up sugar cookies have everything you love about a sugar cookie. Just with significantly less butter and sugar!
And, with a bit of white whole wheat flour. Because, yes, I use white whole wheat flour in most of my baked goods!
While most sugar cookies just have white granulated sugar, these cookies also have brown sugar in them. The brown sugar adds a richness that makes up for the reduction in butter.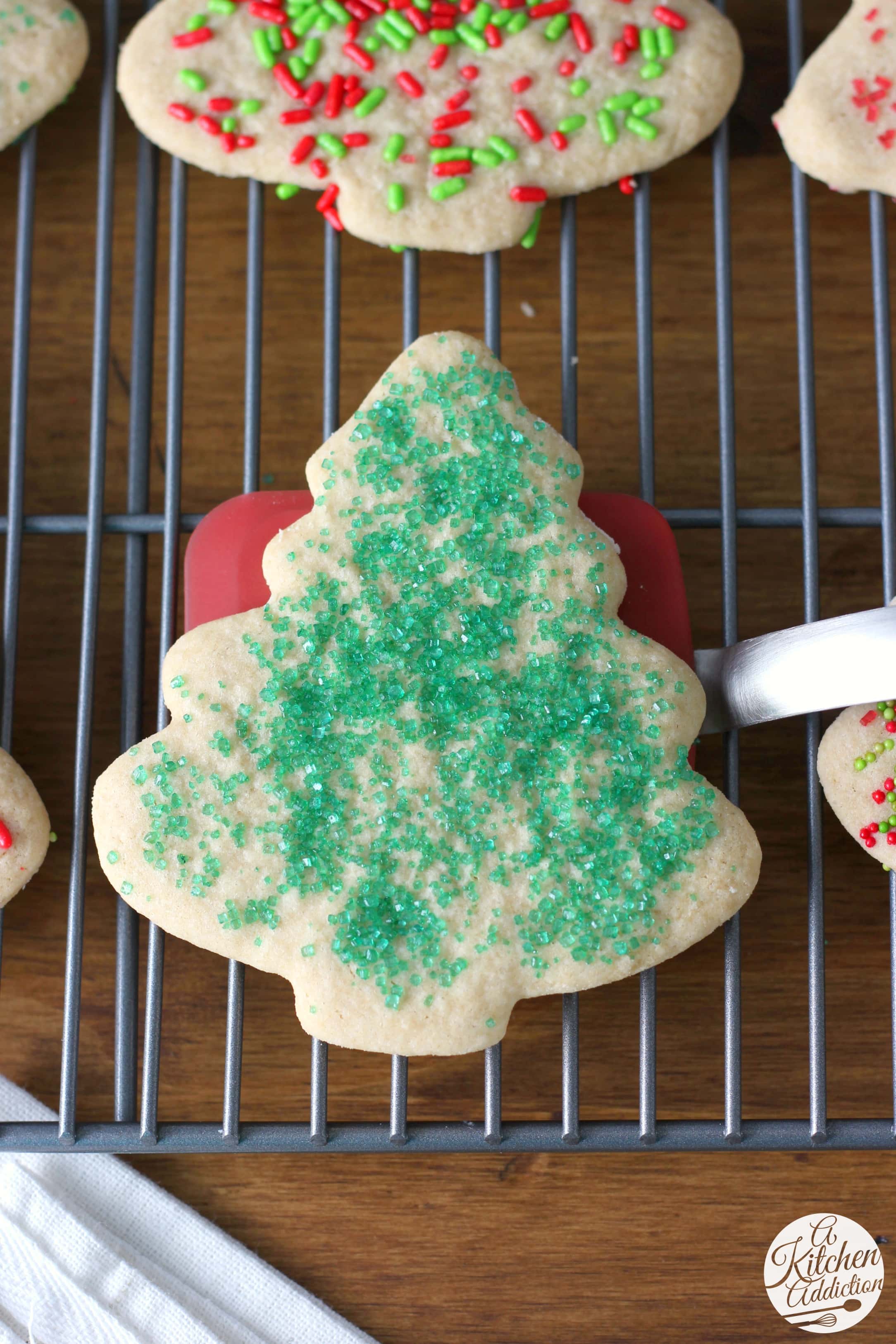 As with regular sugar cookies, make sure to not over bake the cookies. You'll want to take them out of the oven when they still look puffy and almost underbaked. That way you get that soft, chewy texture that is so good.
One bite of these cookies and you won't miss any of the lacking butter and sugar! Grab a big glass of milk and start dunking!

Lightened Up Sugar Cookies
Author:
A Kitchen Addiction
Serves:
12-24 depending on size of cookie cutter
Ingredients
5 tbsp butter, softened
⅓ C sugar
⅓ C brown sugar
1 egg
1 tsp vanilla extract
1 tbsp non-fat milk
1 C all-purpose flour
½ C + 2 tbsp white whole wheat flour
¼ tsp salt
¼ tsp baking soda
sprinkles
Instructions
Preheat oven to 350. Line a baking sheet with parchment paper or a silicone baking mat.
In the bowl of a stand mixer, cream together butter and sugar. Beat in egg, vanilla extract, and milk until creamy.
In a bowl, whisk together flours, salt, and baking soda. Add dry ingredients to wet ingredients and beat until combined.
Turn dough out onto a floured surface. Roll dough out to ¼ inch thickness. Cut out dough with cookie cutters and transfer to prepared baking sheet. Sprinkle with your choice of sprinkles.
Bake for 7-9 minutes or until bottom of cookie just starts to turn light golden brown. Do not over bake. Allow cookies to cool for 3 minutes on baking sheet before transferring to a wire rack to cool completely.
Store cookies in an airtight container.