Since Easter is this coming Sunday, I thought it would be fun to work on recipes that would work with your Easter brunches, dinners, etc. These green beans are a perfect side to any of your favorite Easter main dishes. Quick and easy, you can whip these up in less than 20 minutes!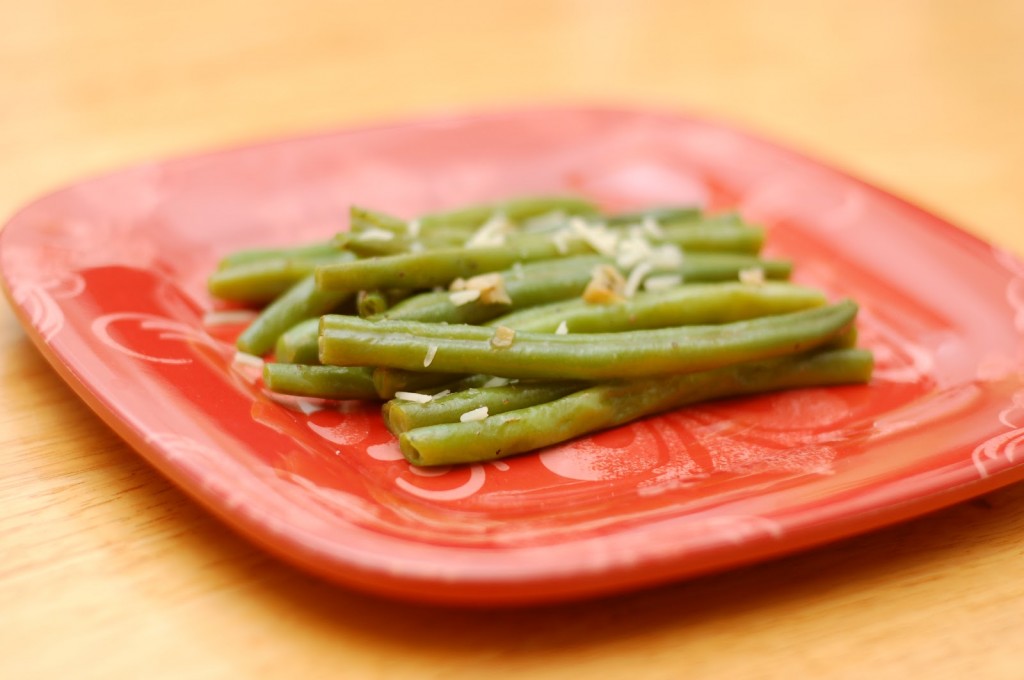 Lemon-Garlic Green Beans

Yield: 4-6 servings
Ingredients
1 lb green beans, washed and trimmed
2 tsp olive oil
2-3 garlic cloves, minced
1 tbsp lemon juice
1/4 tsp salt
1/8 tsp pepper
Directions
Place green beans in a steamer basket; place in a large saucepan over about 1-inch of water. Bring to boil. Cover and steam 7-9 minutes or until crisp-tender.
Meanwhile in a small saucepan, cook garlic in olive oil until tender. Remove from heat and stir in lemon juice, salt, and pepper.
Transfer beans to serving dish and toss with olive oil mixture. Serve immediately.