Happy Independence Day!! Before we head out to the lake today, I thought I'd share this quick chip dip recipe with you all. If you are still looking for something to bring to your get together, this would be perfect. Packed with spiciness and cheesiness, this dip is sure to please!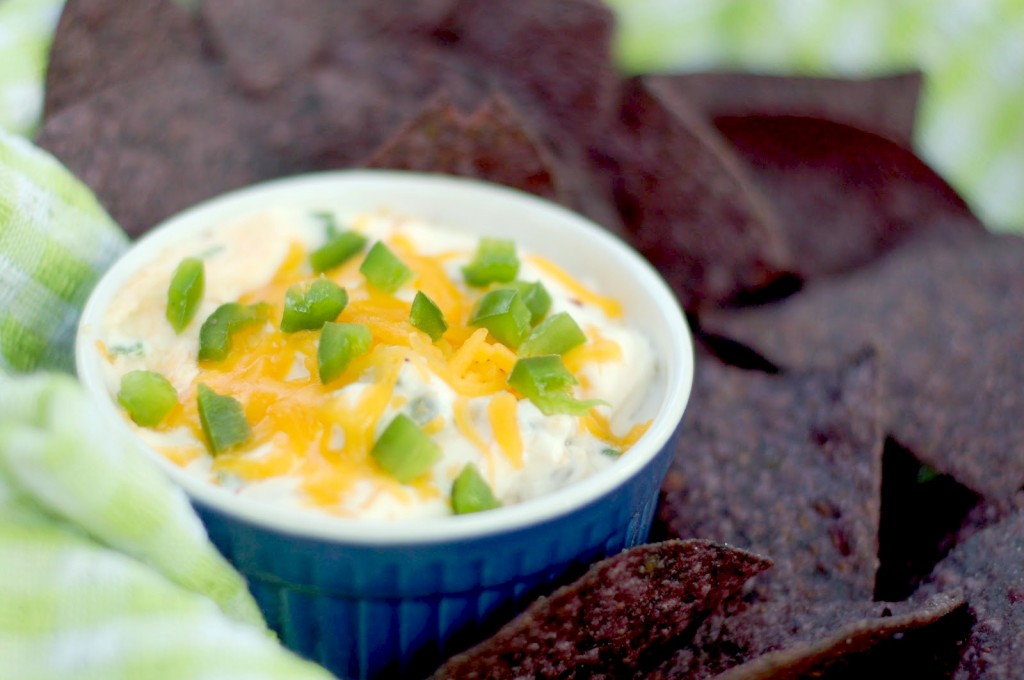 I have to be honest with you, I am not a huge "spicy food" fan. I don't mind some spice, but lots of spice, that's not for me. I prefer to taste the food, not just feel the hotness (at least that is what it feels like to me!).
My husband on the other hand. He likes spicy/hot food. This is his kind of dip! So, if you are a fan of spicy/hot, this is your kind of dip too! His only suggestion for this was to add bacon bits next time for an added depth of flavor and texture. And well, because bacon tastes good! 🙂

This dip has all of the flavors of a jalapeno popper without all of the work of cleaning, filling, breading, baking, etc!
Hope you all have a great day!
Jalapeno Popper Chip Dip

Yield: about 3 cups
Ingredients
8 oz 1/3 of the fat cream cheese, softened
1/2 C plain Greek yogurt or reduced-fat sour cream
1 tsp crushed red pepper flakes
3 tbsp canned green chilies, drained
1/3 C jalapenos, finely chopped
3/4 C shredded reduced-fat cheddar cheese, separated
baked tortilla chips
Directs