If you follow me on Instagram, you may have noticed that I was in Iowa for a tour of the pork industry courtesy of the Iowa Pork Producers Association. I'm always interested in having a better knowledge and understanding of where my food comes from, so I was curious to learn about all things pork! The trip didn't disappoint. There was a lot of information, good conversation, and, of course, delicious food!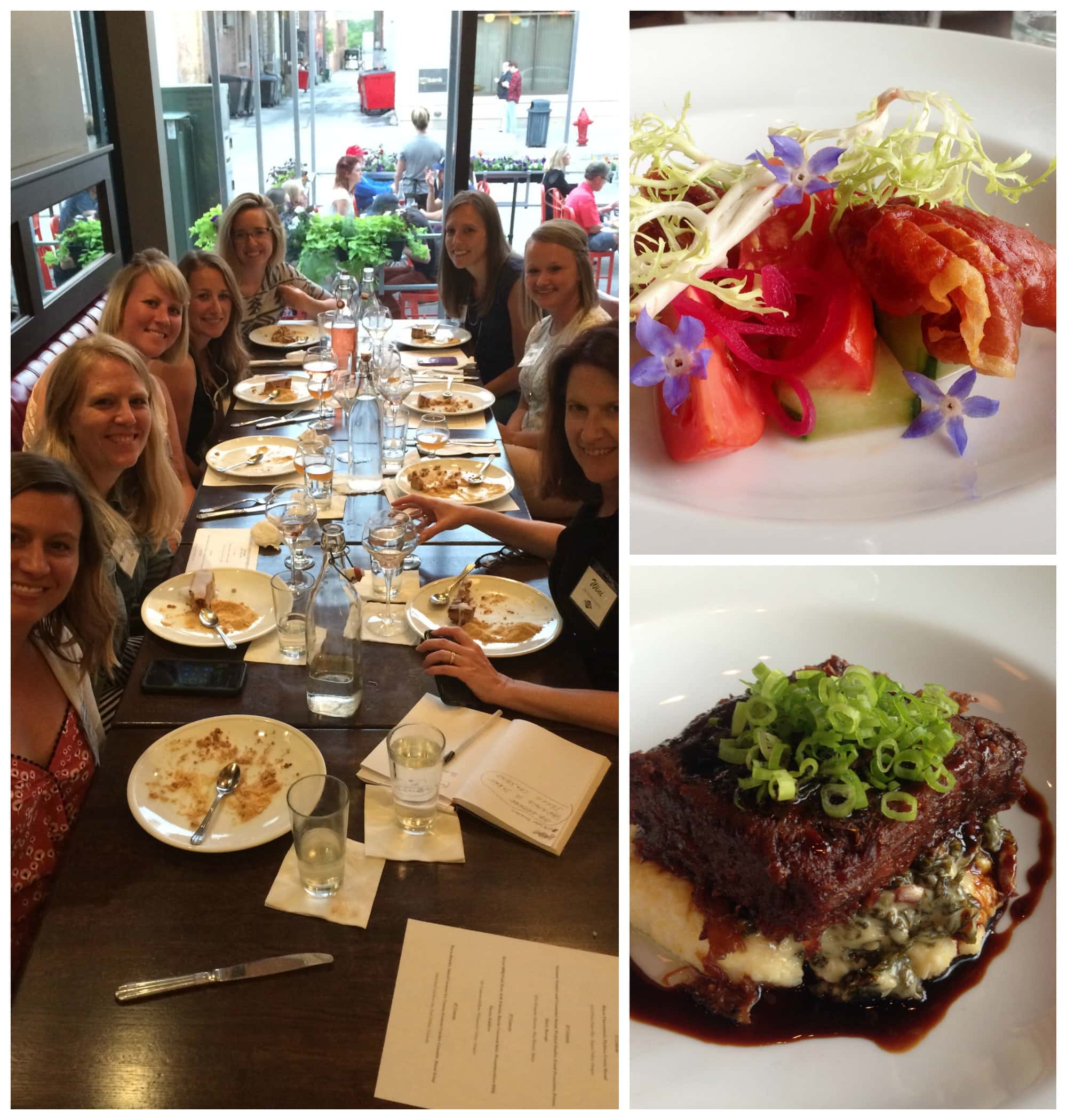 If you're ever in Iowa City, be sure to check out the Pullman Diner. Great food!
So this post doesn't get incredibly long, I'll just touch on a few issues that I found especially interesting and issues that I hadn't really heard about before. It's really easy to get caught up on certain sides of prominent issues without hearing from the source, the farmers.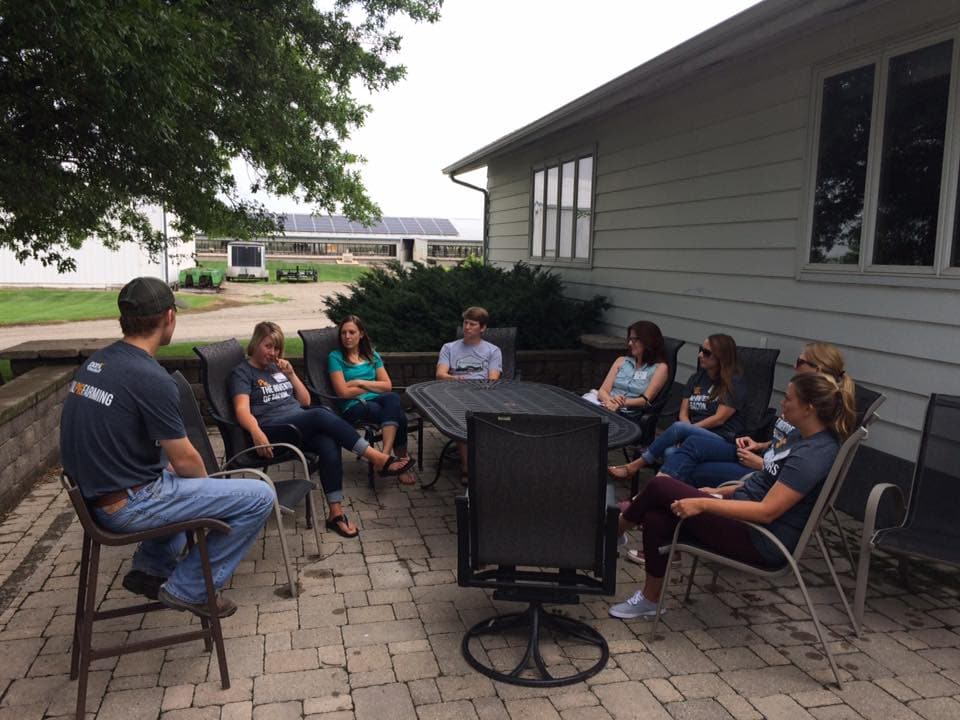 There is a lot of work that goes into raising healthy pigs. From birth to market, a lot of different steps need to be taken in order to ensure a pig's health. Starting right away at birth the issue of bio-security is huge. In order to prevent the spread of disease to pigs, the farmers (and anyone who works on the farm) shower and change into a new set of clothes before even entering the barn! Then when they leave, they shower again and change back into the clothes that they arrived in.
When you think of pigs, children's books have done a fine job of having us think that pigs like to lie around in mud all day surrounded by flies and pungent smells. Believe it or not, that's not the case. The pig barns are not only clean, but they're also temperature controlled to give the pigs the best possible environment for them to be healthy and comfortable (alarms even sound when the temperature gets too hot or too cold).
Another thing to think about when it comes to the pork industry is that each farm is a mini farming eco-system. Farmers raise crops and feed their pigs, the pigs produce waste that turns into fertilizer, the fertilizer goes on the crops, and the crops feed the pigs. They are both sustainable and efficient!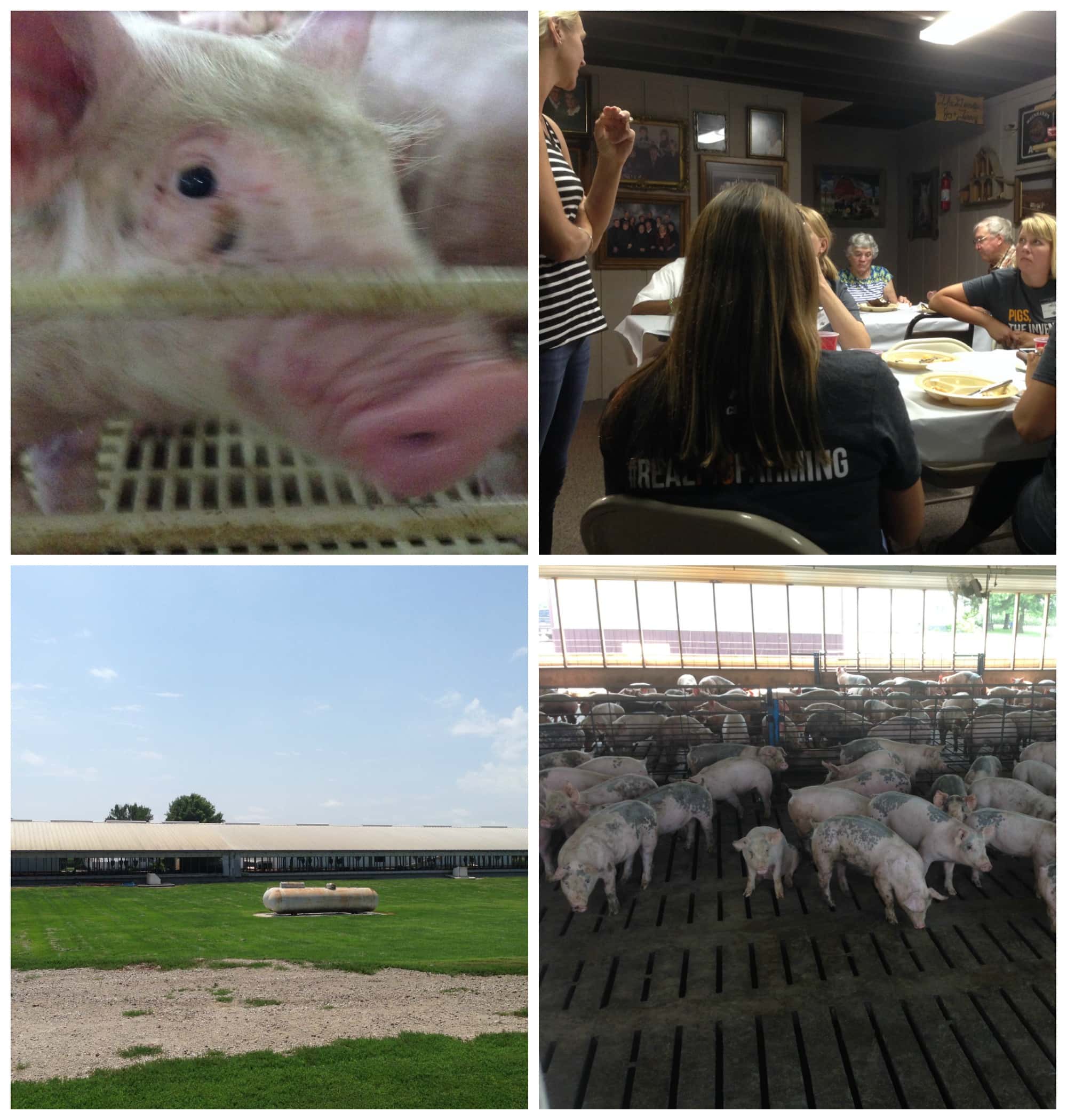 Since we had so many opportunities to talk with the farmers directly, it didn't take long to see how passionate they were about their farms and pigs. They talked openly about issues regarding the safety of their pigs, their health practices, their feed, the environment in which they're raised, and overall how much they care about doing what's right for the pigs. I definitely walked away with a deep respect for these farmers and their hard work, along with a desire to keep learning more about the different food industries!
If you have questions of your own that you want answered, don't be afraid to reach out to local farmers in your area. You'd be surprised at how willing they are to talk with you and show you their passion!