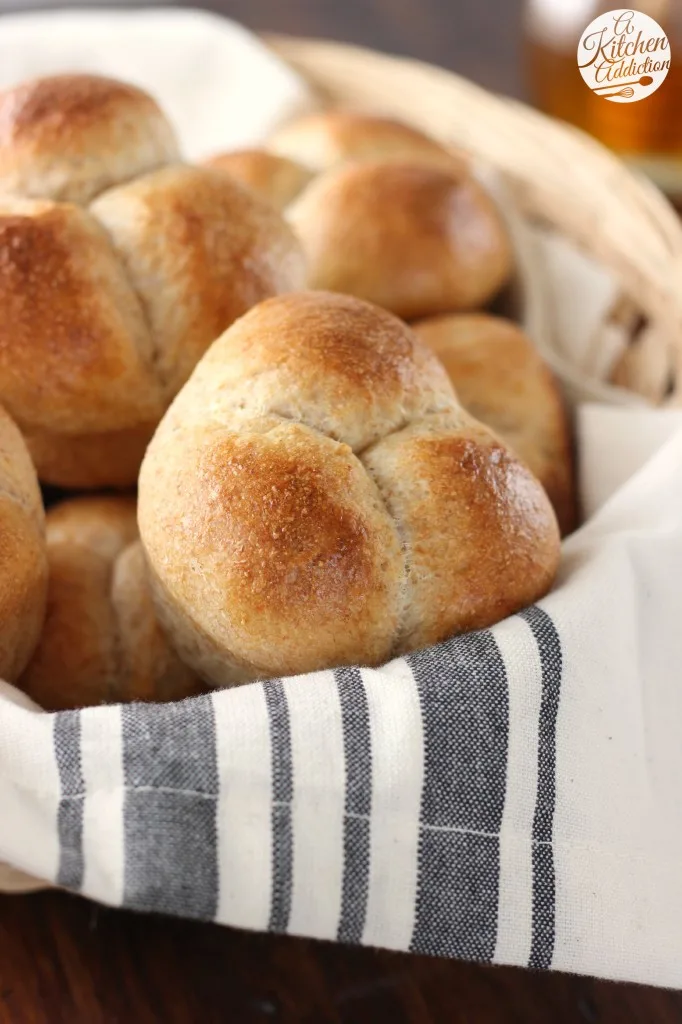 Every holiday celebration needs good dinner rolls. At least that's my philosophy! And since Easter is this weekend, we all need a good recipe for our menus.
Warm, fluffy carbs are the best addition to any meal, but these honey whole wheat cloverleaf rolls are extra perfect for holiday meals.
They are super easy and don't add extra stress to the stress you may already have from planning a celebration.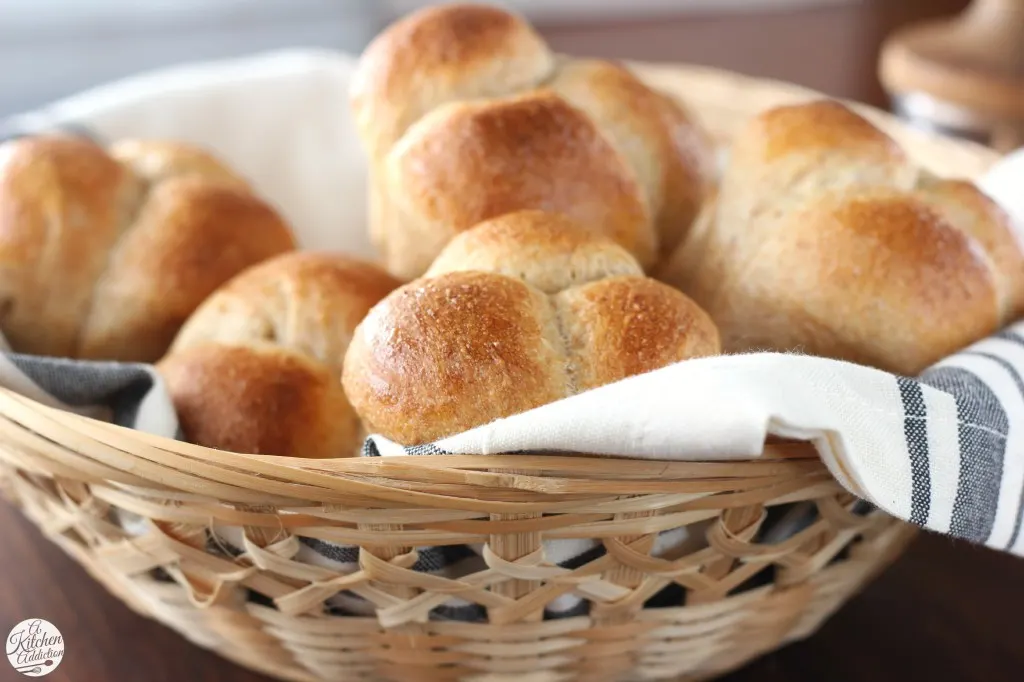 Other than the the rise time, these cloverleaf rolls require very little time to make.
Just a simple mixing of the dry ingredients, beating in the wet ingredients, and mixing until the dough forms.
The dough is forgiving enough that it doesn't have to have the "perfect" texture and look for it to turn out correctly.
Allow to rise until doubled in size, form into rolls and let them rise one more short time. Then all it takes is a quick 12 minutes of baking!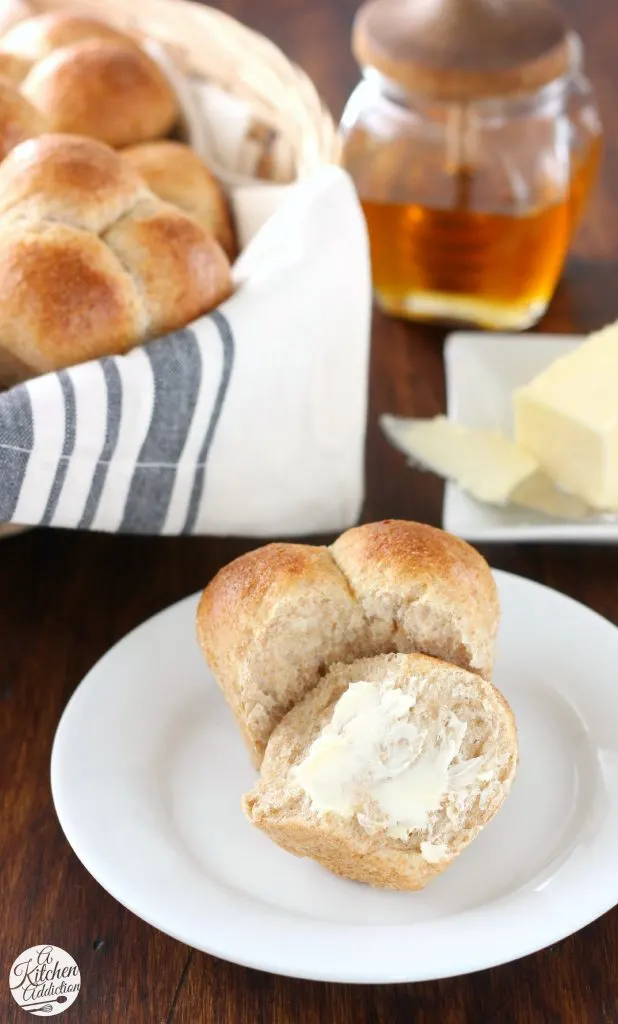 You can work on other parts of the meal while the dough is rising so you don't waste a minute. Once baked, serve warm and with butter.
Because warm rolls and melty butter are too good to resist! In fact, you may want to make a double batch to make sure your friends and family get some!
Honey Whole Wheat Cloverleaf Rolls
Author:
Ingredients
1 1/2 C whole wheat flour
1 1/2 C bread flour
1 pkg Platinum Red Star Yeast or instant dry yeast
1 tsp salt
1 C water, warmed to 120-130 degrees F
4 tbsp honey
3 tbsp butter, melted
1 egg
1 tbsp water
Instructions
In the bowl of a stand mixer, beat together flours, yeast, and salt. Slowly beat in water, honey, and butter. Beat until dough is just starting to form.
Switch out paddle attachment for a dough hook (if you don't have a dough hook, a paddle attachment should be able to handle the dough). Beat on medium speed until dough is smooth and pulls away from sides of the bowl. Dough will be soft and somewhat sticky.
Place dough in a lightly greased bowl. (I sprayed mine with olive oil using a misto.) Cover and let rise in a warm, draft-free spot until doubled in size, about one hour.
Turn dough out onto a smooth surface and and punch down. Divide dough into 12 equal pieces. Divide each piece into 3 equal pieces.
Lightly spray a muffin tin with non-stick cooking spray. Take each piece of dough and roll into a ball. Place 3 balls of dough in each cup of the muffin tin. Cover and let rise for 30 minutes or until almost doubled in size.
While rolls are rising, preheat oven to 425.
Whisk together egg and water. Brush egg wash over the top of each roll.
Bake for 10-12 minutes or until tops are browned.
Serve warm.
This recipe is adapted from Cooking Light.