These Gingerbread Soft Pretzel Bites are chewy on the outside, soft on the inside, and filled with all of the warm spices of gingerbread! A sweet cream cheese dip makes the perfect pairing for these spiced sugar coated pretzel bites!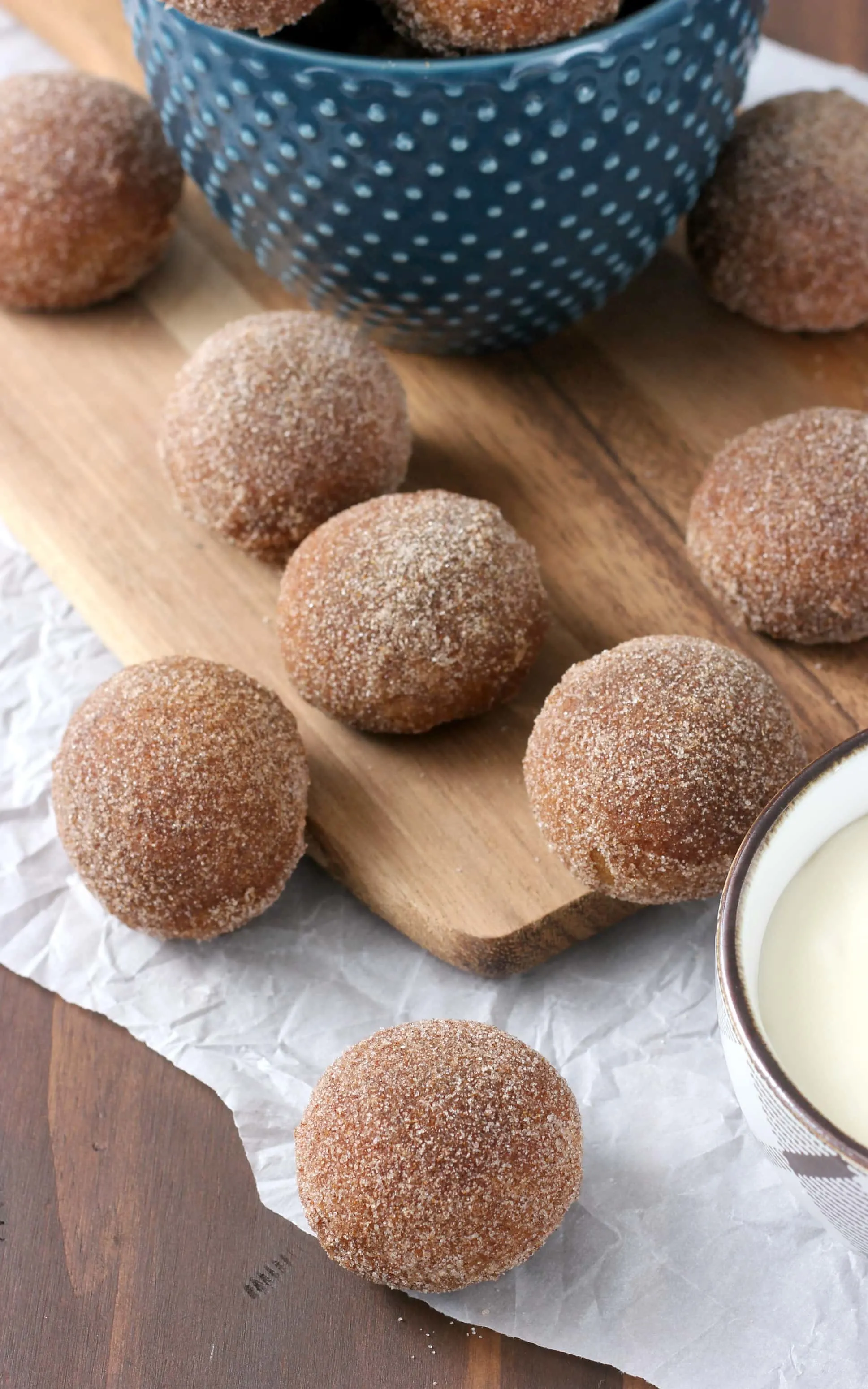 I mentioned a couple of weeks ago that I had more gingerbread recipes coming. Well, this is the week! I decided not to give you gingerbread overload, so I'll just be sharing a couple more gingerbread recipes before Christmas arrives and saving the rest for next year!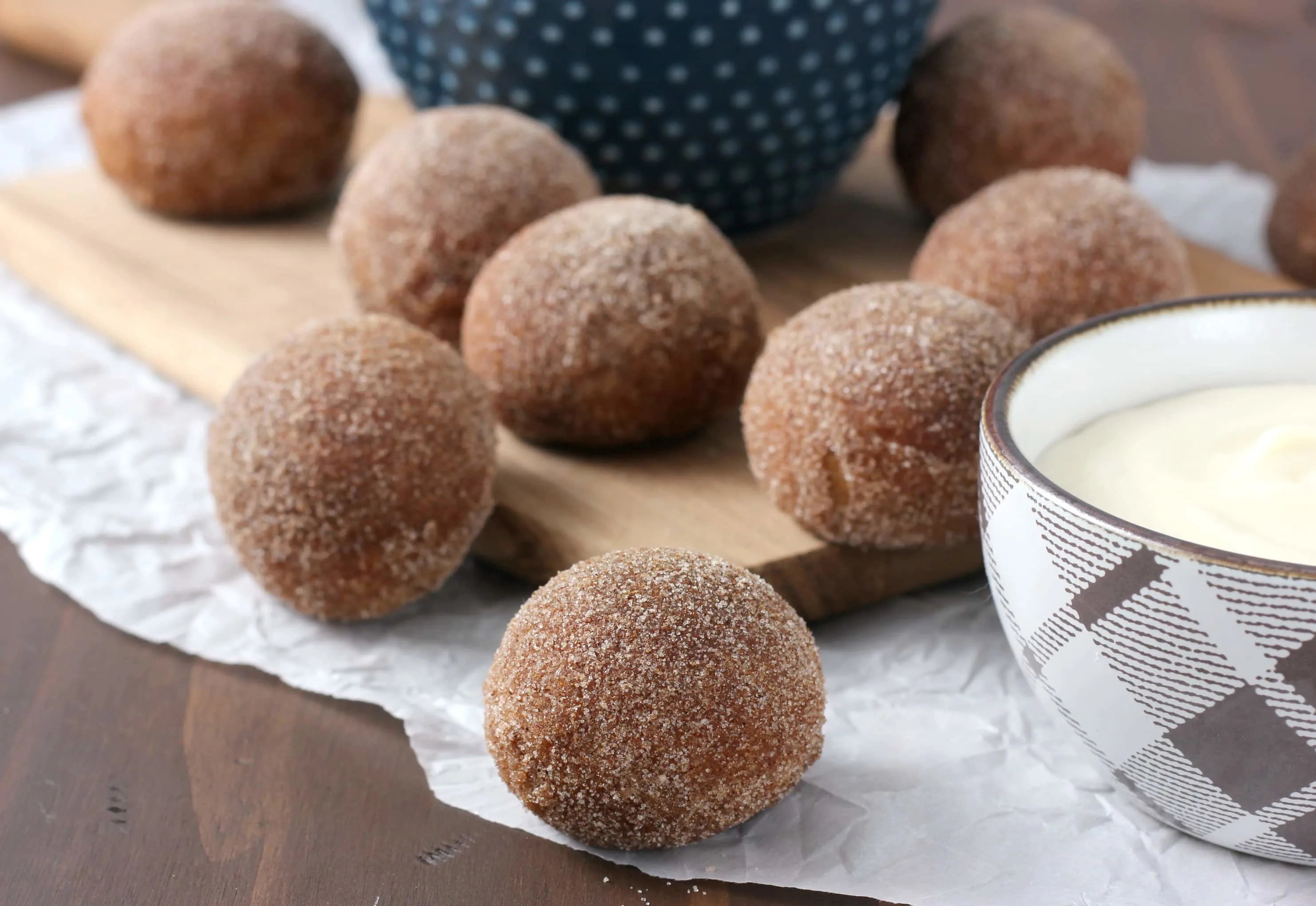 I know that pretzel bites probably aren't the first thing that come to mind when you think of this time of year, but maybe I can change that with a bite of these gingerbread soft pretzel bites!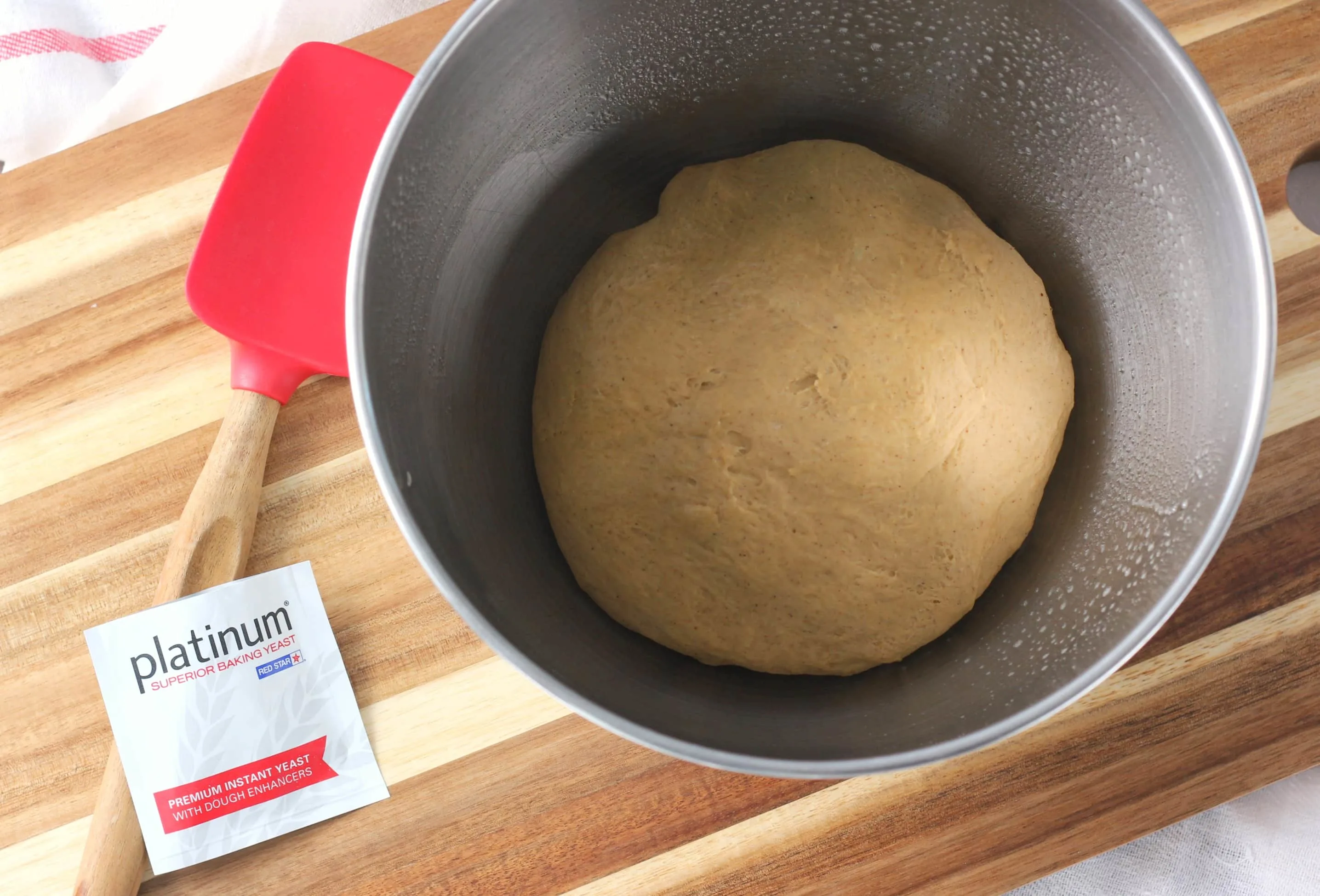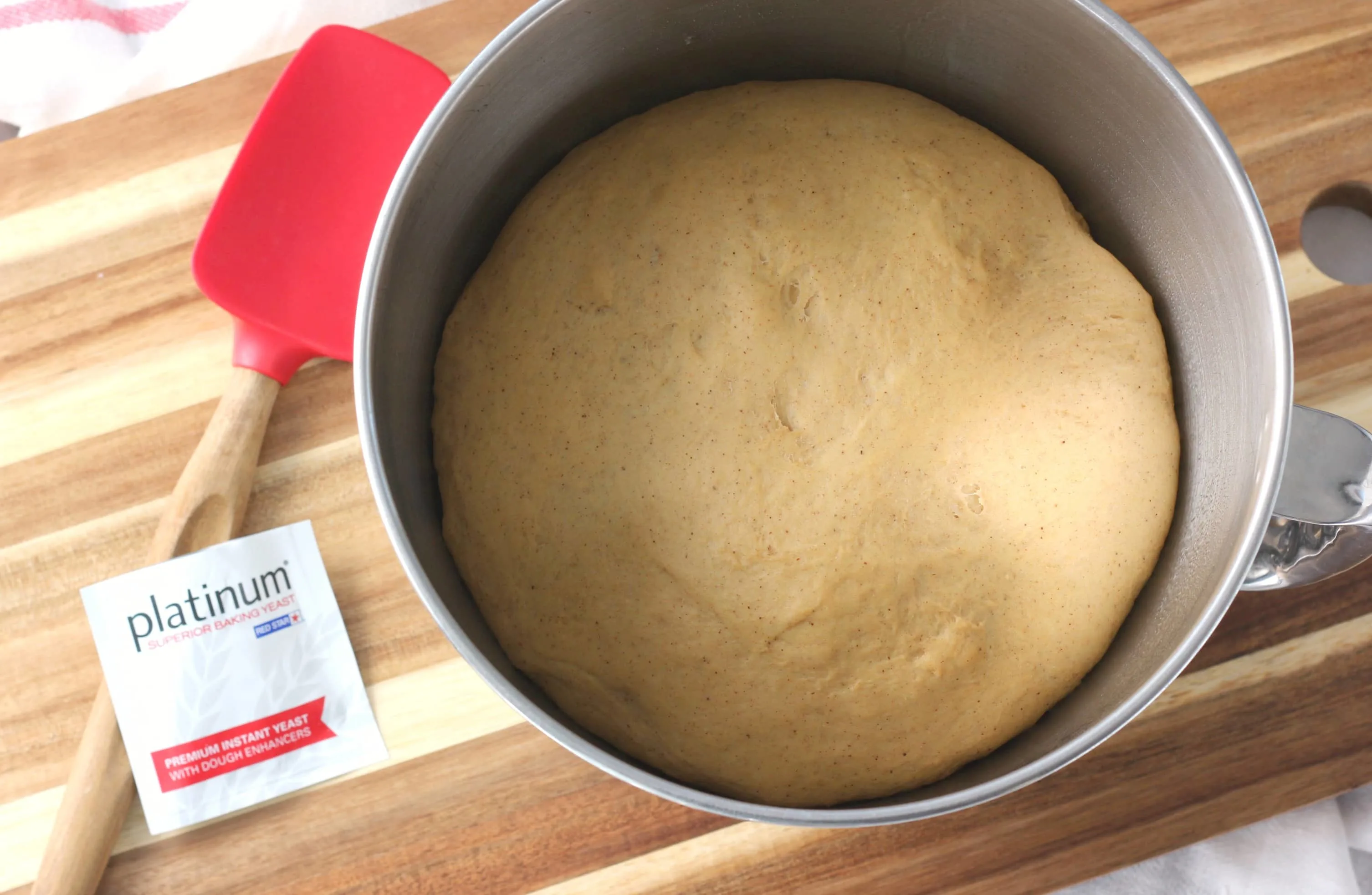 Don't let the long list of ingredients scare you. These gingerbread bites really are quite easy to make, especially if you have my favorite Red Star Platinum Yeast on hand. All you have to do is stir the yeast into the dry ingredients, and then add in the wet ingredients. No need to worry about proofing your yeast correctly!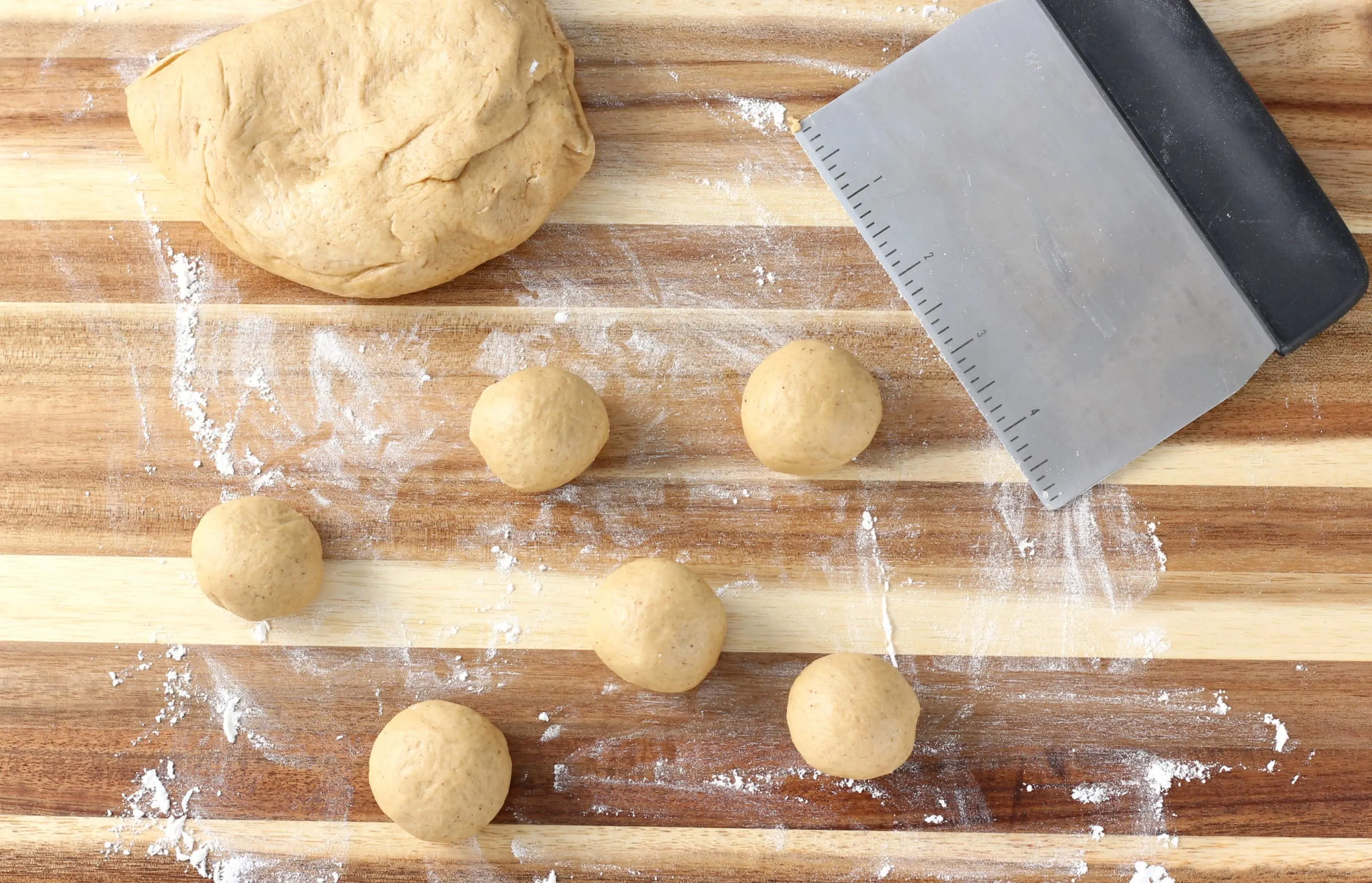 Instead of simply rolling the dough into a long rope and cutting it into pieces, I rolled my dough into small balls to create a more uniform look and to make them slightly larger than your average pretzel bites. I found that we liked the little larger size for dipping. Feel free to skip this step, though, and just roll the dough out into a rope and cut into pieces if that's more your style!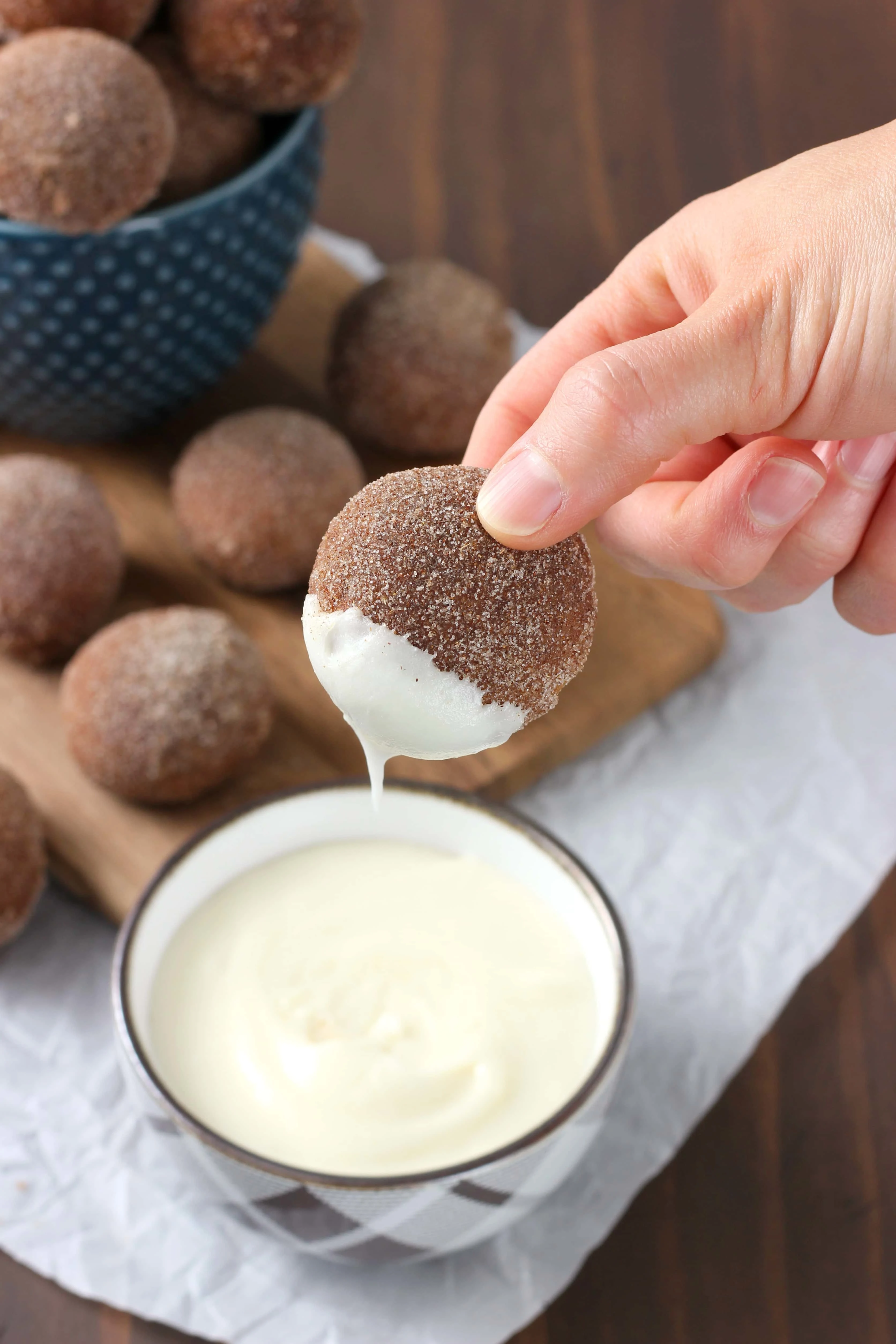 Chewy on the outside, soft on the inside these bites have the classic components of a soft pretzel. The molasses, hint of brown sugar, and warm gingerbread spices are what make these pretzel bites taste like Christmas!
Combine that with a spiced sugar coating and a sweet cream cheese dip, you may decide that soft pretzel bites should become a new holiday tradition!
Be sure to check out Red Star Yeast's Facebook, Pinterest, Twitter, and/or Google Plus pages for more recipe inspiration and baking tips!
Gingerbread Soft Pretzel Bites
Author:
Ingredients
For the Pretzel Bites
4 – 4 1/2 C bread flour
1 pkg Red Star Platinum Yeast
2 tbsp brown sugar
2 tsp salt
1 1/2 tsp ginger
1 tsp cinnamon
1/2 tsp nutmeg
1/2 tsp cloves
1 1/4 C water, warmed to 120-130 degrees F
1/4 C molasses
5 tbsp butter, melted and cooled
For the Water Bath
9 C water
1/2 C baking soda
For the Spiced Sugar Coating
1/3 C butter, melted
3/4 C sugar
3 tsp cinnamon
1 1/4 tsp ginger
1/2 tsp cloves
For the Cream Cheese Dip
4 oz cream cheese, softened
1 C confectioner's sugar
2-3 tbsp milk
1 tsp vanilla extract
1/8 tsp salt
Instructions
In the bowl of a stand mixer, combine 3 cups flour, yeast, brown sugar, salt, ginger, cinnamon, nutmeg, and cloves. Add water, molasses, and butter. With mixer on low, add additional cup of flour. If mixture is still too wet, add up to an additional 1/2 cup of flour. Beat with paddle attachment until dough starts to form.
Switch out paddle attachment for dough hook and knead dough on medium speed for 5-7 minutes or until dough is smooth and pulls away from edges of bowl.
Shape dough into a ball and place in a large bowl that has been sprayed with olive oil or non-stick cooking spray. Roll dough in the bottom to coat all sides. Cover and let dough rise in a warm, draft-free spot for an hour or until doubled in size.
Preheat oven to 425. Line a baking sheet with parchment paper or a silicone baking mat.
Bring water and baking soda to a boil over medium heat.
Turn dough out onto a lightly floured surface. Divide into 6 equal pieces. Divide each piece into 8 equal. You should now have 48 pieces. Shape each piece of dough into a ball.
Gently place 10-12 bites into boiling water at a time. Allow to boil for 30 seconds. Place on prepared baking sheet.
Bake for 12-15 minutes or until pretzel bites are golden brown. Remove to a wire rack.
While pretzel bites are cooling, stir together sugar, cinnamon, ginger, and cloves for coating. When pretzel bites are cool enough to handle, dip in butter and roll in sugar mixture until coated.
Beat together cream cheese, confectioner's sugar, 2 tablespoons milk, vanilla extract, and salt until creamy. Add additional milk as needed to reach desired consistency. Serve dip with coated pretzel bites.
Best eaten same day. If you have leftovers, store pretzel bites in an airtight container and cream cheese dip in the refrigerator.
This post is sponsored by Red Star Yeast. As always, all opinions are still 100% my own. Thanks for supporting brands that make A Kitchen Addiction possible!