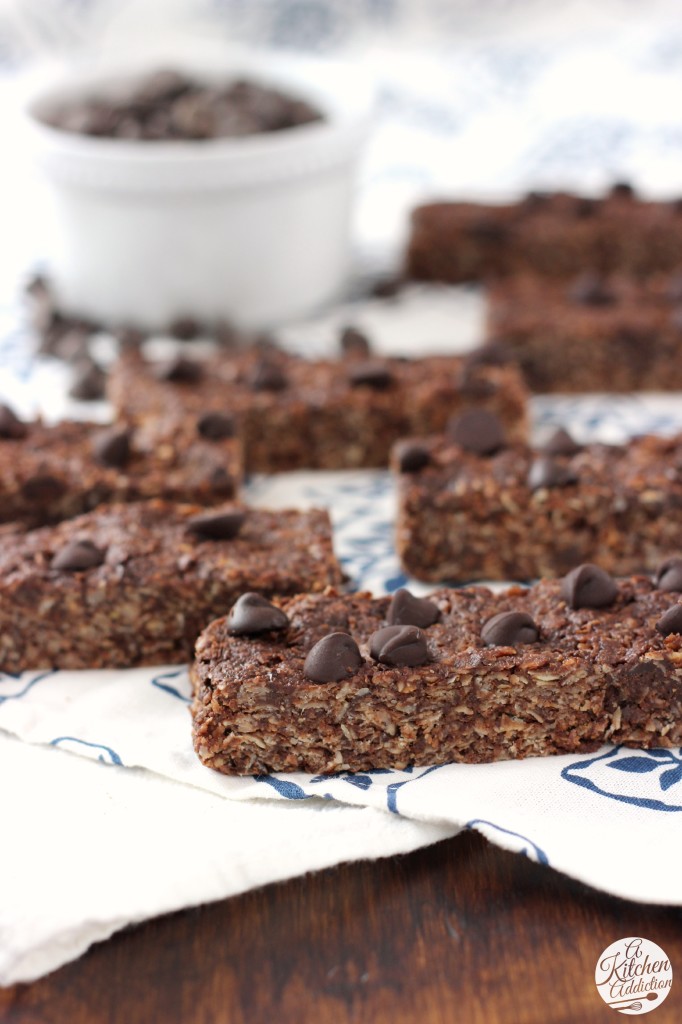 Do granola bars disappear way too quickly at your house? They sure do around here! They are just so convenient for breakfast, snack, quick lunch, etc. Since we go through so many, I try to make homemade granola bars on a regular basis. Though I like to mix flavors up, I usually end up making the same flavor. I thought I had a favorite, dark chocolate cherry almond, but they have been surpassed. These double dark chocolate peanut butter granola bars are just so good!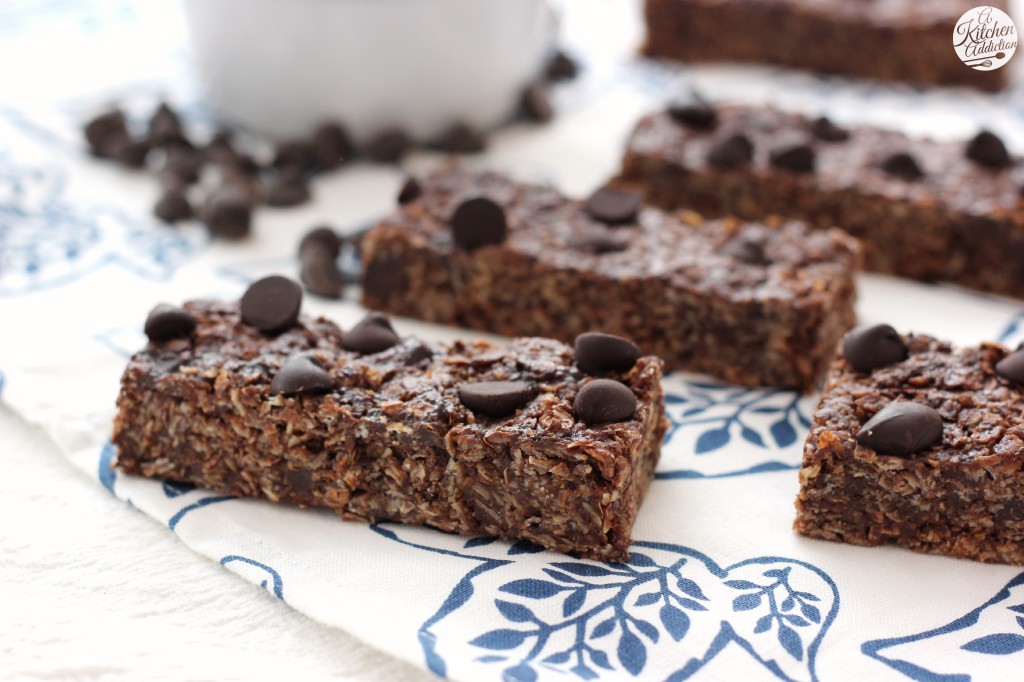 You really can't go wrong combining dark chocolate and peanut butter. I've packed in as much dark chocolate as possible with these granola bars. Dark chocolate baking cocoa and dark chocolate chips give these granola bars a rich chocolate flavor that can satisfy even the strongest chocolate craving! They taste too good to be thought of as healthy. But, they actually aren't bad!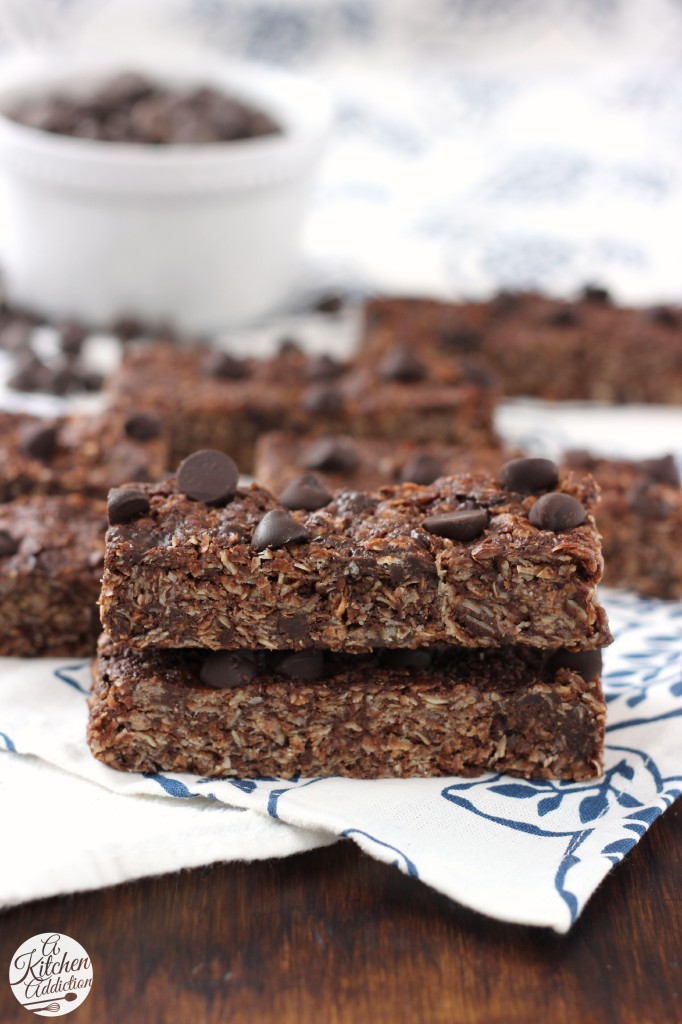 Peanut butter, honey, and coconut oil help bind the ingredients together and provide protein, sweetness, and good fats. And, of course, I've added my usual oat bran and flaxseed to boost the nutritional value without affecting flavor and texture. The result is a chewy, chocolaty no-bake granola bar that will soon become your favorite, too!
Double Dark Chocolate Peanut Butter Granola Bars
Author:
Ingredients
2 1/4 C quick oats
1/4 C wheat or oat bran
1/4 C ground flaxseed
1/4 C unsweetened dark chocolate baking cocoa
1/2 tsp salt
1/2 C honey
1/3 C no-stir natural peanut butter
2 tbsp coconut oil
1 tsp vanilla extract
1/3 – 1/2 C dark chocolate chips, depending on how sweet you want the bars
Instructions
Line an 8×8 inch baking dish with parchment paper. Spray with non-stick cooking spray.
In a large bowl, stir together quick oats, wheat/oat bran, flaxseed, baking cocoa, and salt.
In a small saucepan, heat together honey, peanut butter, coconut oil, and vanilla extract until peanut butter and coconut oil are melted. Bring to a boil and boil for one minute. Stir constantly to prevent scorching. Remove from heat.
Pour over oat mixture and stir until coated. Stir in dark chocolate chips. Some of them may melt, and that's okay!
Press mixture into prepared baking dish. Optional: Sprinkle a tablespoon of dark chocolate chips over the top.
Refrigerate for at least 2 hours before cutting into bars. Store in an airtight container.