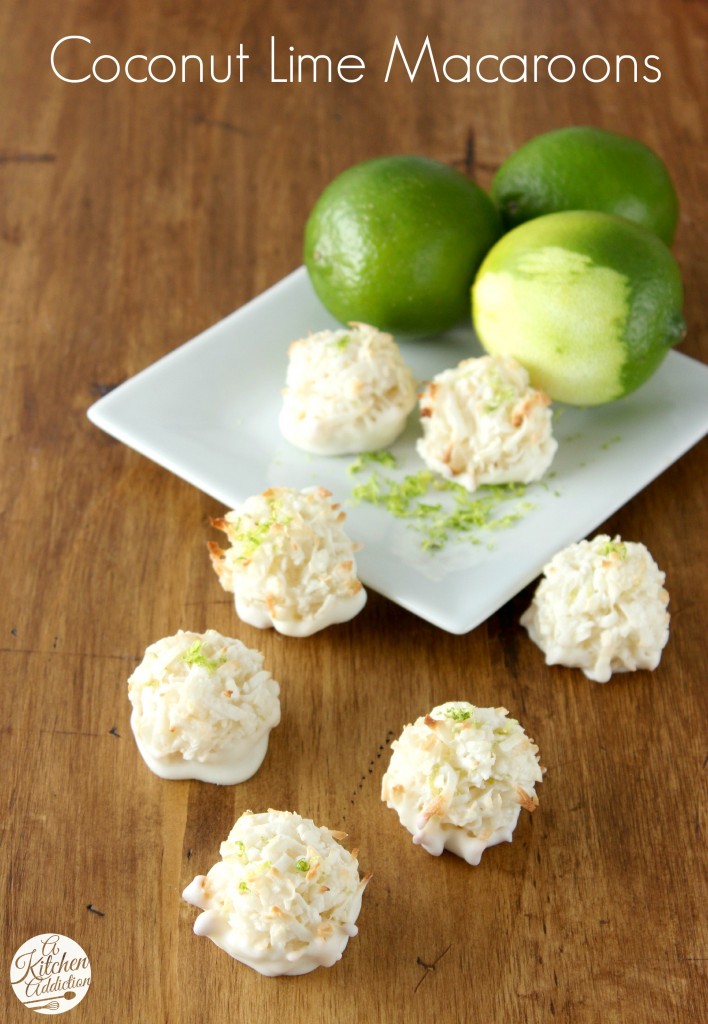 One of our local grocery stores just recently had their annual citrus sale. So, naturally, I had to stock up on all of my favorite citrus fruits that I don't get to enjoy throughout the rest of the year!
While I was stocking up, a handful of limes also made their way into the cart. I knew right away that I wanted to make coconut lime macaroons with one of them.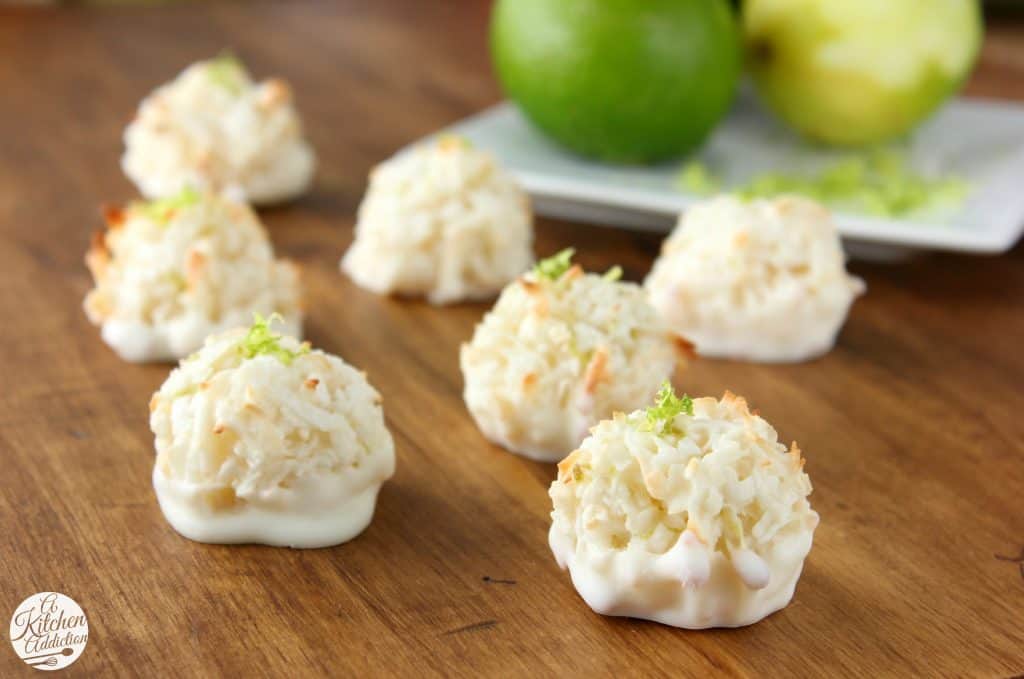 I don't make coconut macaroons very often because my husband isn't a huge fan of coconut, but I recently saw a recipe for coconut lime bars and knew that I wanted to use that flavor combination in macaroons.
The fresh lime juice gives the macaroons a bright citrus flavor. Fresh lime zest is added along with the lime juice for a a boost of flavor and a bit of color.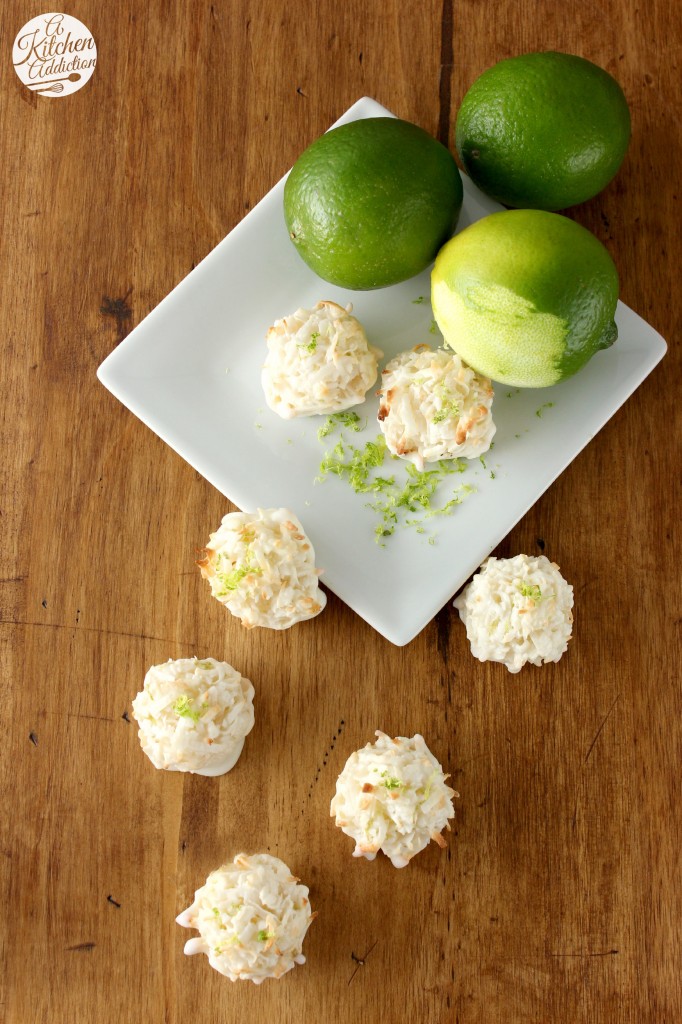 Since color and brightness aren't two things that we have much of around these parts (think gray and cloudy), I wanted a dessert that would make me think of bright, sunny days!
These coconut lime macaroons did the trick! Dip them in white chocolate and you add a layer of creamy sweetness that blends perfectly with the tropical flavors!

Coconut Lime Macaroons
Author:
A Kitchen Addiction
Ingredients
4 egg whites
⅔ C sugar
3 tbsp fresh lime juice
¼ tsp salt
1 tsp vanilla extract
3 tsp fresh lime zest
4½ C shredded coconut
½ C all-purpose flour
white chocolate for dipping, optional
Instructions
Preheat oven to 325. Line a baking sheet with parchment paper or a baking mat.
In a small bowl, whisk together egg whites, sugar, lime juice, salt, and vanilla extract until creamy. Stir in lime zest.
In a large bowl, toss together coconut and flour. Add wet ingredients to dry ingredients and stir until combined.
Form balls using about 2 tablespoons of coconut mixture. Place on prepared baking sheet a couple of inches apart.
Bake for 10-12 minutes or until just starting to turn light golden brown.
Remove the baking sheet to a wire rack to cool.
Melt white chocolate according to package instructions. Dip bottoms of macaroons in white chocolate and place on wax paper. Allow chocolate to harden before serving.