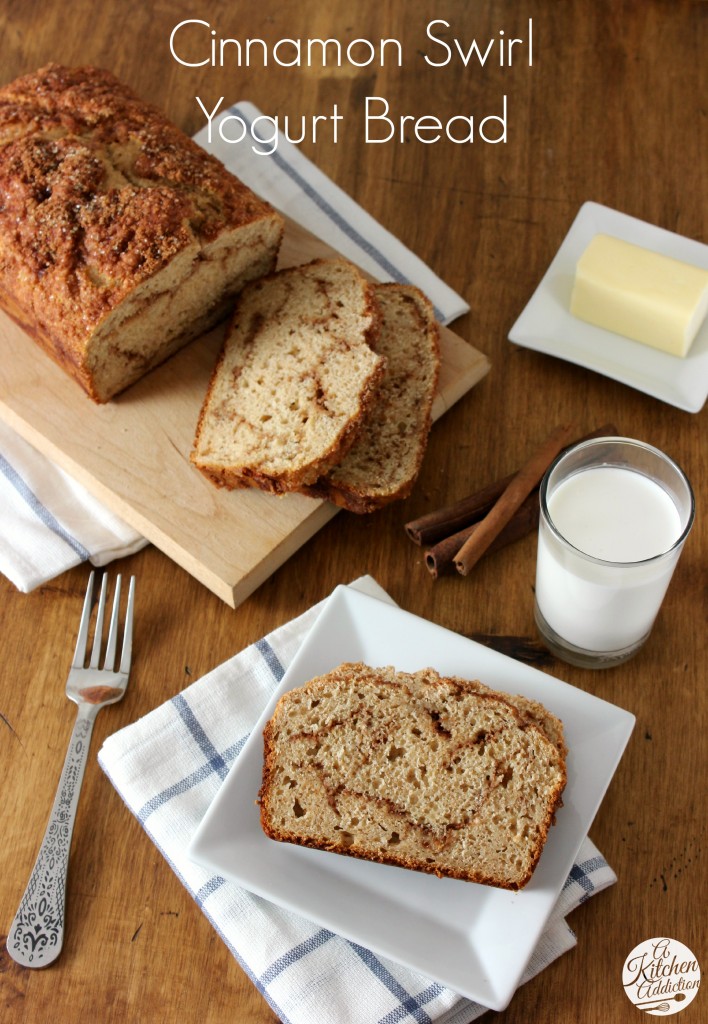 I just realized that the last 3 out of 4 posts have to do with bread. I hope you don't mind. I just have a thing for bread. . .(good thing I like to run!).
And, when it's below freezing for multiple days in a row, it's only natural that I would warm up the house by making a loaf of bread.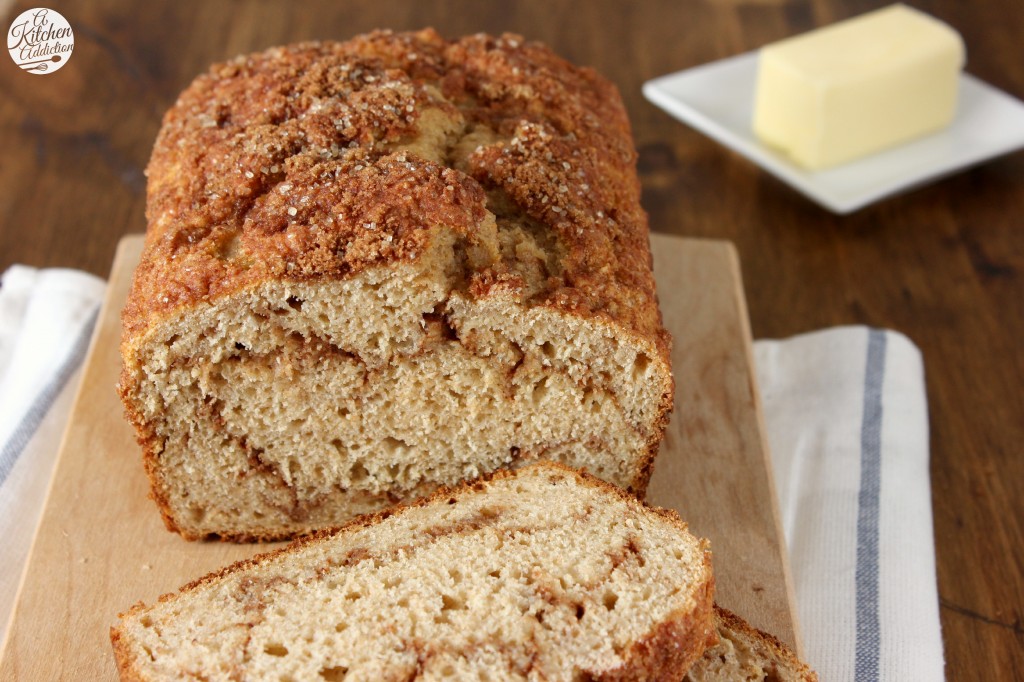 This time I opted for an easy quick bread. This cinnamon swirl yogurt quick bread did a great job of both warming the house and satisfying our taste buds!
The yogurt replaces all but a tiny bit of olive oil and keeps the bread from drying out right away.
Ribbons of cinnamon and brown sugar are swirled throughout the inside to give a hint of cinnamon in each bite.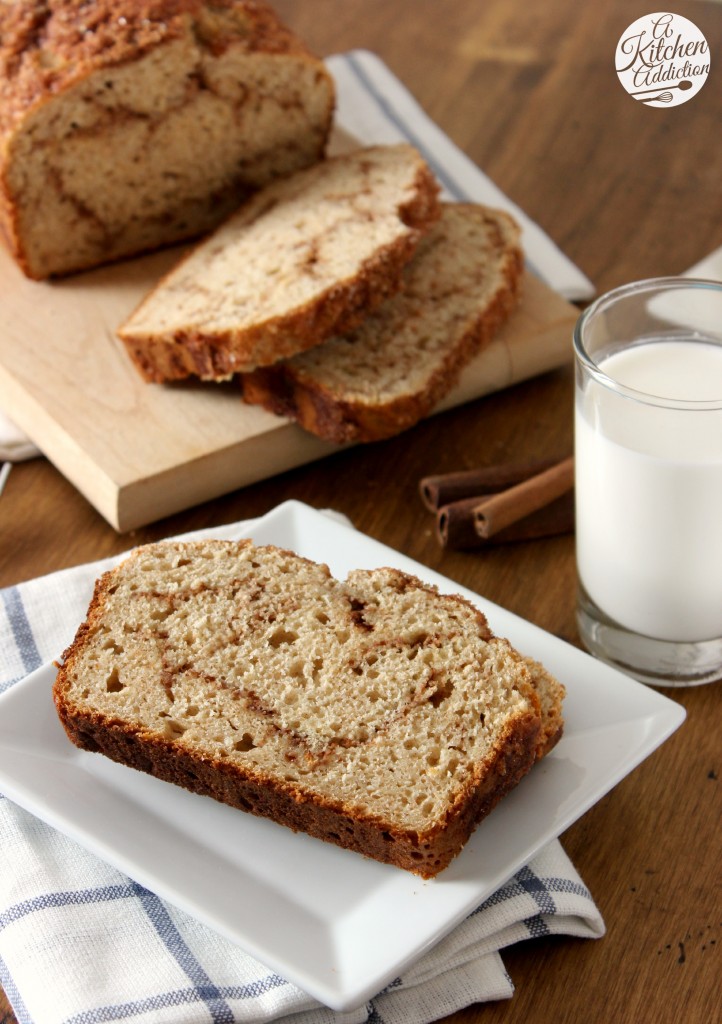 The top is covered with a sprinkling of coarse sugar to give the bread a slight, sugary crunch when you first bite into it.
Perfect with a glass of milk or a mug of coffee, this cinnamon swirl yogurt quick bread is best enjoyed while wrapped in your favorite blanket while watching the snow fall (or freezing rain, whatever part of the storm your region gets today!)!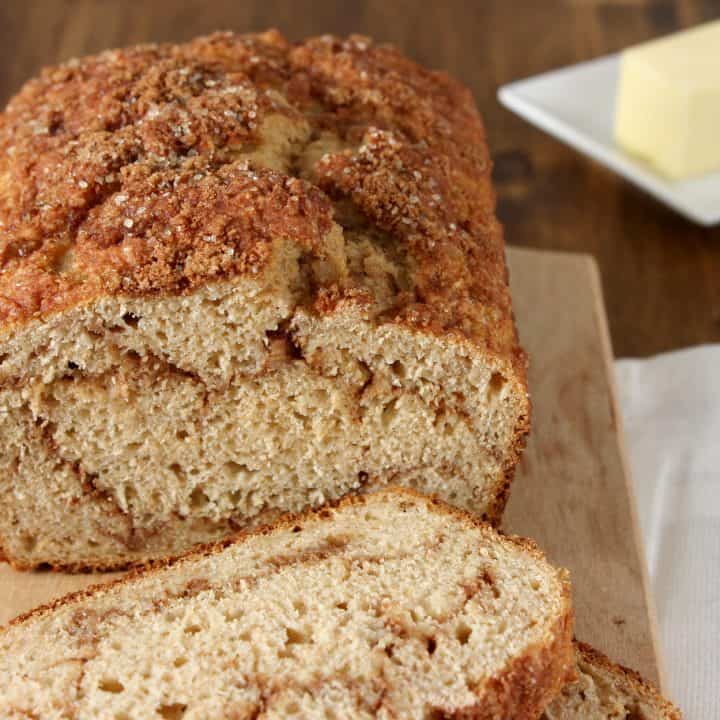 Cinnamon Swirl Yogurt Quick Bread
Ingredients
For the Bread
1 1/4 C whole wheat flour
1 1/4 C all-purpose flour
2 tsp baking powder
1/2 tsp baking soda
1/2 tsp salt
2 eggs
1 tsp vanilla extract
1 C plain Greek yogurt
2 tbsp olive oil or canola oil
1/4 C honey
1/3 C non-fat milk
For the Swirl
2 tsp cinnamon
1/4 C brown sugar
1 tsp coarse sugar, for sprinkling
Instructions
Preheat oven to 350. Spray a 9 x 5 inch loaf pan with non-stick cooking spray.
In a large bowl, whisk together flours, baking powder, baking soda, and salt.
In a medium bowl, whisk together eggs, vanilla, yogurt, oil, honey, and milk.
Add wet ingredients to dry ingredients and stir until just combined.
In a small dish mix together cinnamon and brown sugar.
Pour 1/3 of the batter into prepared loaf pan. Sprinkle with 1/3/ of the cinnamon sugar mixture. Top with another 1/3 of the batter and sprinkle with another 1/3 of the cinnamon sugar mixture. Top with remaining batter. Carefully swirl knife through batter crosswise.
Top with remaining cinnamon sugar mixture and sprinkle with coarse sugar.
Bake for 40-50 minutes, or until toothpick inserted comes out almost clean (has just a few crumbs). You don't want to over bake the bread as it will dry out.
Allow bread to cool for 20 minutes before removing from pan to a wire rack to cool completely.
Recommended Products
As an Amazon Associate and member of other affiliate programs, I earn from qualifying purchases.