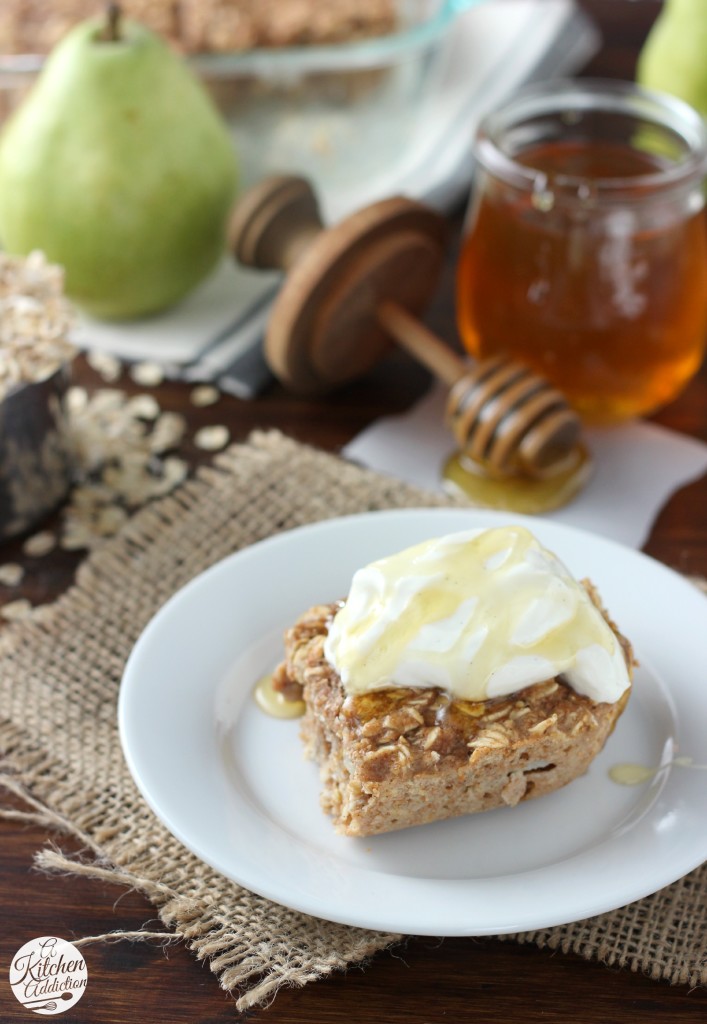 The holiday rush is over and we're settling back into our schedules and routines. For some of us, maybe it means trying to settle into a new routine that involves finding ways to lead a healthier lifestyle.
If your healthier lifestyle means finding new, healthier recipes that are easy to make and taste great, how about starting with this cinnamon pear yogurt baked oatmeal?!
You can get your mornings started with a hearty, delicious baked oatmeal that is sweetened with honey, packed with fiber and complex carbs from oats, wheat flour, and flaxseed, and filled with protein from yogurt. Add in fresh pears and warm spices and you have comfort food for breakfast!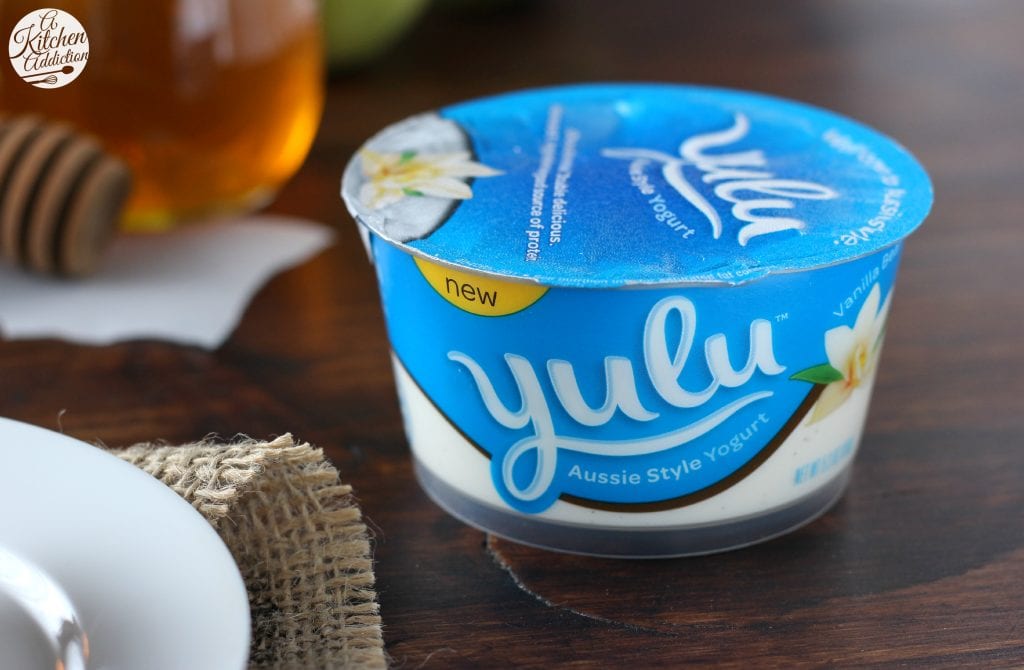 The star of this baked oatmeal is the yogurt that is both baked in the oatmeal and spooned on top. It isn't just any yogurt. It's Yulu Yogurt! Yulu Yogurt is an Aussie Style yogurt made right here in the US.
Yulu is smoothed twice to make it extra creamy and give it a luxurious texture that you have to experience in order to believe.
If you've tried Greek yogurt before and didn't like the somewhat sour taste that it had, you'll love Yulu. No sour or "acquired" taste. Plus, it has 9 grams of protein and a healthy dose of calcium in each cup!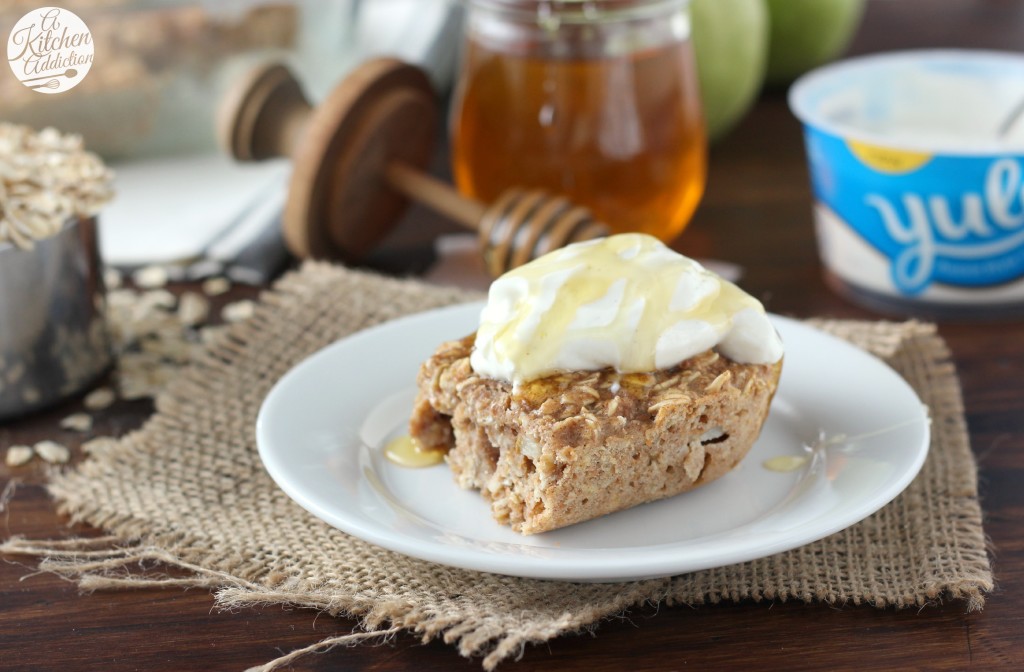 You can find Yulu Yogurt in 5 flavors. When you look for it in the stores, you don't have to wonder what's in the container. It's packaged in a special clear cup that lets you see that it's filled with real fruit and honest ingredients.
I tried the vanilla bean and could see right away the flecks from the vanilla bean before even opening the container.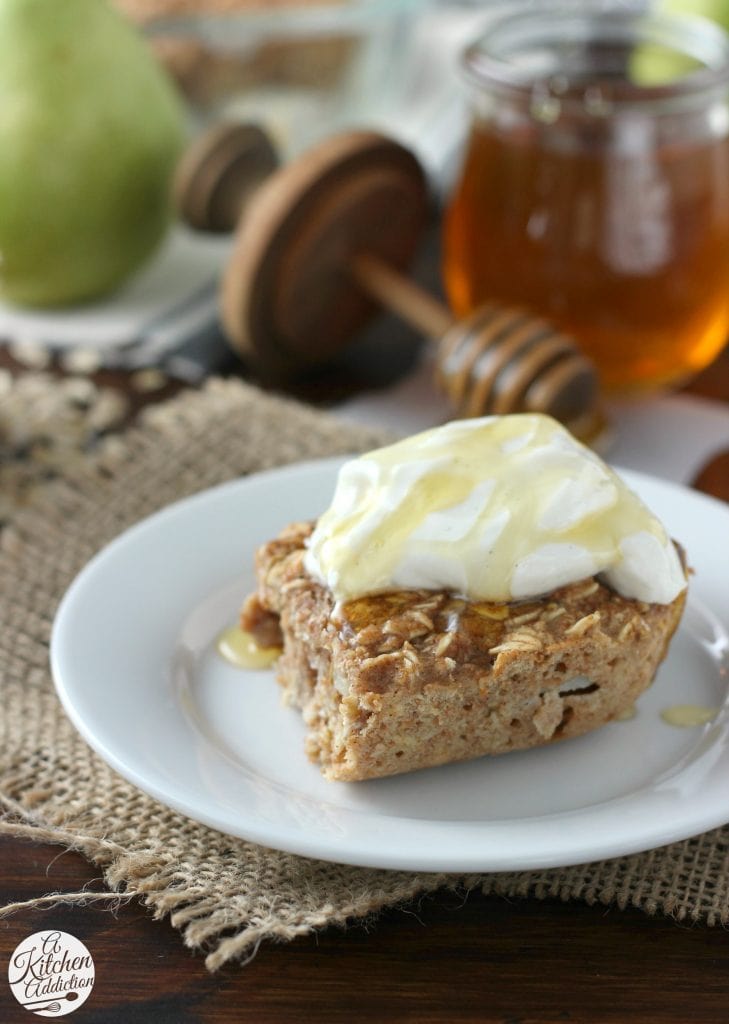 With the great flavor and nourishing benefits of Yulu, it makes the perfect addition to this cinnamon pear baked oatmeal. It adds flavor, protein, calcium, and is a great substitute for fat.
So you can enjoy the texture, too, I served the baked oatmeal with a dallop of Yulu and a drizzle of honey. A perfect creamy topping for the oatmeal.
Rich, delicious breakfast without the rich, delicious side effects!
Cinnamon Pear Yogurt Baked Oatmeal
Author:
Ingredients
1 1/2 C old-fashioned oats
1 C whole wheat flour
1/4 C ground flaxseed
1/2 tsp baking powder
1/4 tsp salt
1 1/2 tsp cinnamon
1/4 tsp ginger
1/8 tsp cloves
1 C milk of your choice
1/2 C Yulu Vanilla Bean Yogurt
1 egg
1 tsp vanilla extract
1 C pears, chopped
Yulu Vanilla Bean Yogurt, for topping
honey, for drizzle
Instructions
Preheat oven to 350. Lightly spray an 8×8 inch baking dish with non-stick cooking spray.
In a large bowl, whisk together oats, flour, flaxseed, baking powder, salt, cinnamon, ginger, and cloves.
In a small bowl, whisk together milk, yogurt, egg, and vanilla extract. Add wet ingredients to dry ingredients and stir until combined. Stir in chopped pears.
Pour batter into prepared baking dish. Bake for 15-20 minutes or until toothpick inserted in the center comes out clean.
Remove to a wire rack to cool for 10 minutes.
Cut into pieces. Top with Yulu Vanilla Bean Yogurt and a drizzle of honey.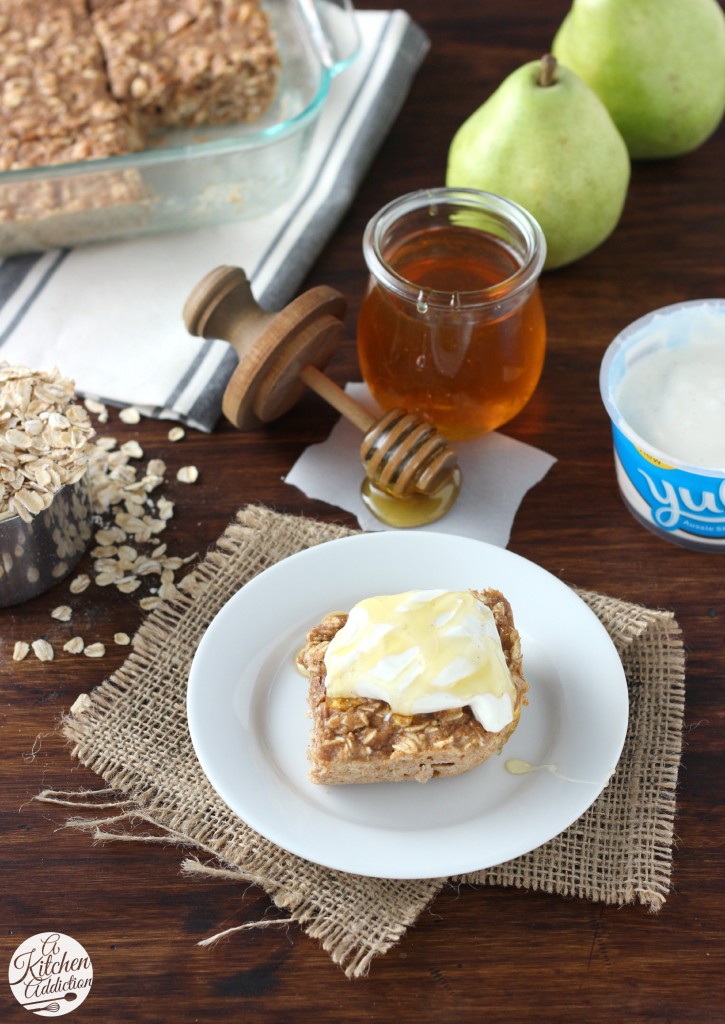 This is a sponsored conversation written by me on behalf of Yulu. The opinions and text are all mine.