This quick and easy cinnamon maple yogurt bread is lightened up with yogurt, wheat flour, and maple syrup! Swirls of cinnamon give you a burst of flavor in each bite!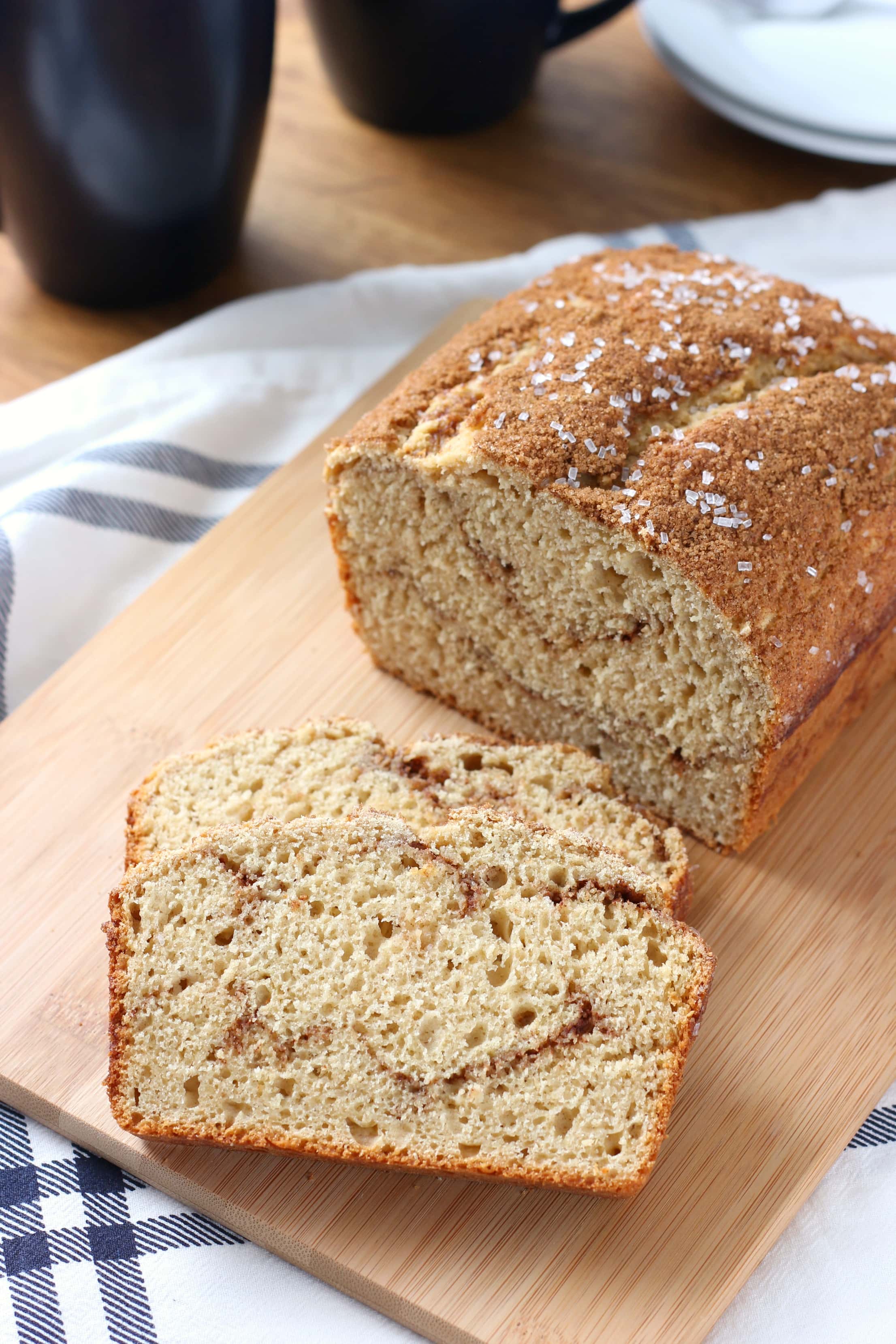 I think fall weather has officially arrived to stay here in Minnesota. We woke up earlier this week to the temp outside in the 40's and the temp inside in the low 60's. My husband and I commented on how it's finally the perfect running weather! I know a lot of you probably wouldn't agree, but we love running in the cooler weather. These temps are also perfect for baking. As soon as we got back from our run, I couldn't wait to turn on the oven and get baking!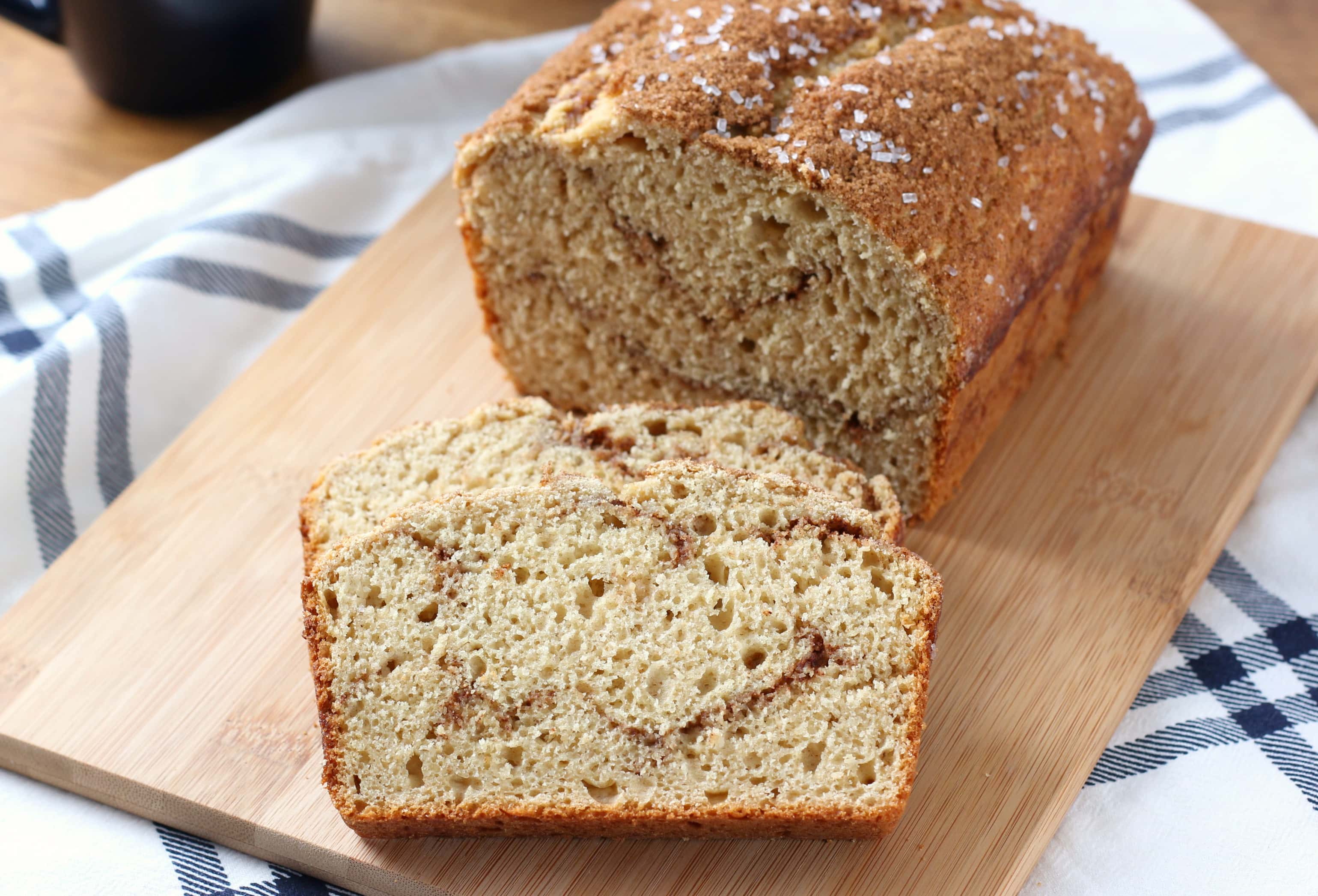 It didn't take long before this cinnamon maple yogurt bread was in the oven baking. Along with warming up the house a bit, baking this bread also made the house smell amazing! Cinnamon and maple soon permeated the air and definitely got me thinking that I need to make quick breads like this more often.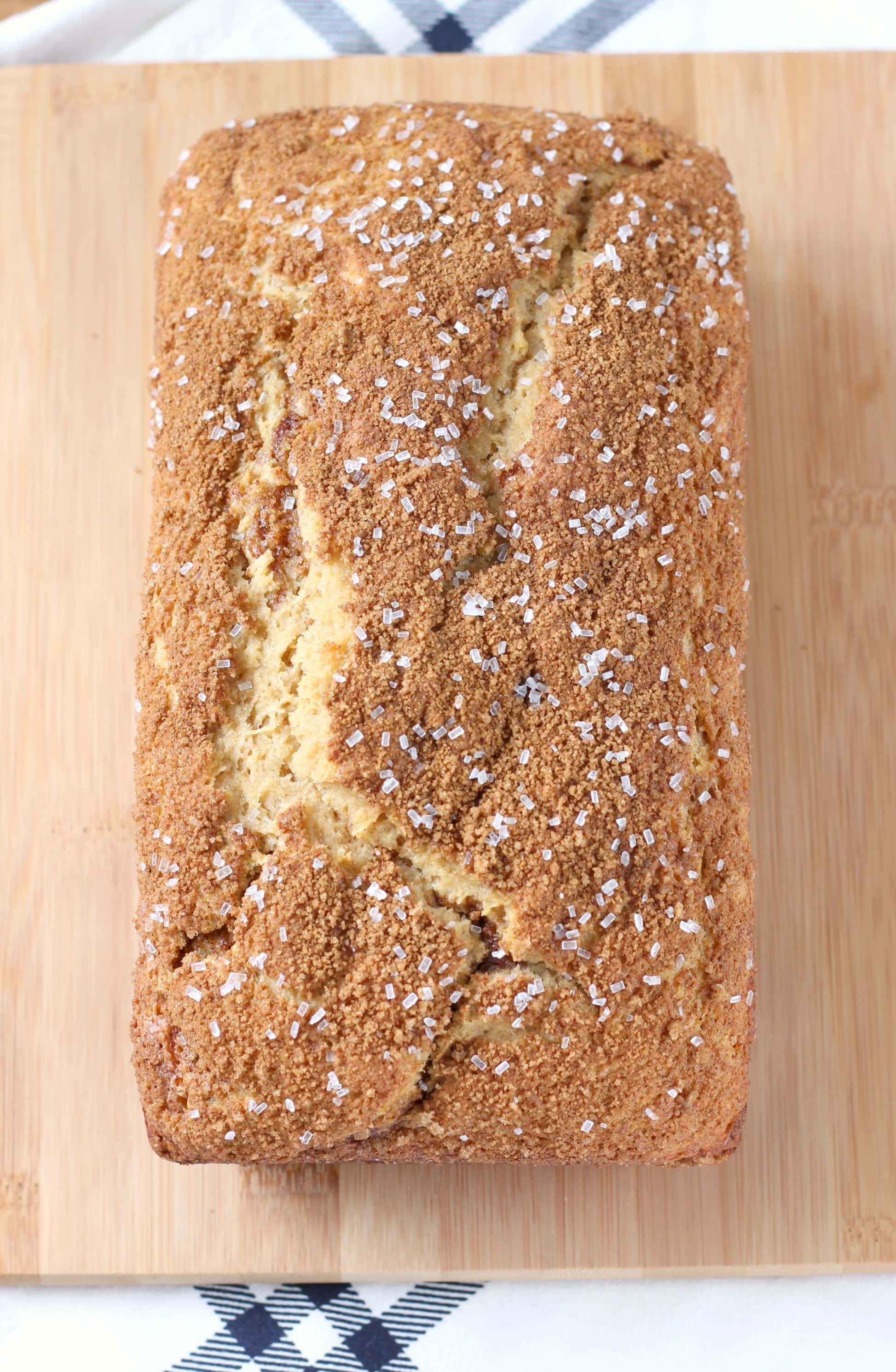 No rise time. No complicated instructions. Just stir the dry ingredients together. Stir the wet ingredients together. Combine. It's that simple! To give the bread a bit of cinnamon in each bite, I made a simple swirl of brown sugar and cinnamon to complement the maple flavor of the bread.
This bread will definitely be making an appearance in our house again this fall. It's perfect for a quick breakfast, something to snack on while you're preparing dinner, or a light snack when the late night munchies hit!
Cinnamon Maple Yogurt Bread
Author:
Ingredients
For the Bread
1 1/4 C white whole wheat flour
1 1/4 C all-purpose flour
2 tsp baking powder
1/2 tsp baking soda
1/2 tsp salt
2 eggs
1 tsp vanilla extract
1 tsp maple extract
1 C plain or vanilla yogurt
1/3 C milk
1/3 C maple syrup
2 tbsp olive oil or canola oil
For the Swirl
2 tsp cinnamon
¼ C brown sugar
1 tsp coarse sugar, for sprinkling
Instructions
Preheat oven to 350. Spray a 9 x 5 inch loaf pan with non-stick cooking spray.
In a large bowl, whisk together flours, baking powder, baking soda, and salt.
In a medium bowl, whisk together eggs, vanilla, yogurt, milk, maple syrup, and oil.
Add wet ingredients to dry ingredients and stir until just combined.
In a small dish mix together cinnamon and brown sugar.
Pour ⅓ of the batter into prepared loaf pan. Sprinkle with ⅓ of the cinnamon sugar mixture. Top with another ⅓ of the batter and sprinkle with another ⅓ of the cinnamon sugar mixture. Top with remaining batter. Carefully swirl knife through batter crosswise.
Top with remaining cinnamon sugar mixture and sprinkle with coarse sugar.
Bake for 40-50 minutes, or until toothpick inserted comes out almost clean (has just a few crumbs). You don't want to over bake the bread as it will dry out.
Allow bread to cool for 20 minutes before removing from pan to a wire rack to cool completely.