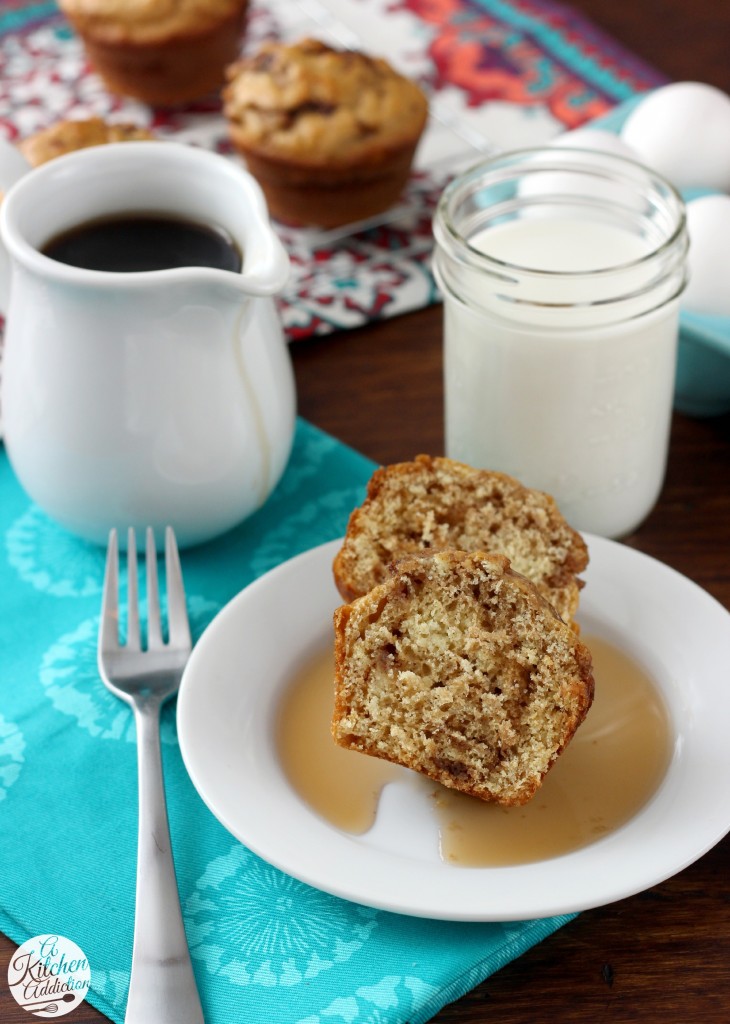 I've kind of been on a pancake kick lately. You can't tell from the blog, but I have been eating a lot of pancakes recently. Frequently, when my husband asks me what I want for supper, I say "pancakes!"
It may be that I like them a lot or it may be that when we have pancakes my husband makes them and that means I don't have to cook! In all honestly, my husband makes way better pancakes than I do.
So why mess with a good thing?! I'll leave the pancake making up to him.
Sometimes, though, I want pancakes when he isn't around. Since mine never taste as good as his, I've turned to pancake muffins.
All of the great flavor of pancakes wrapped up in a muffin.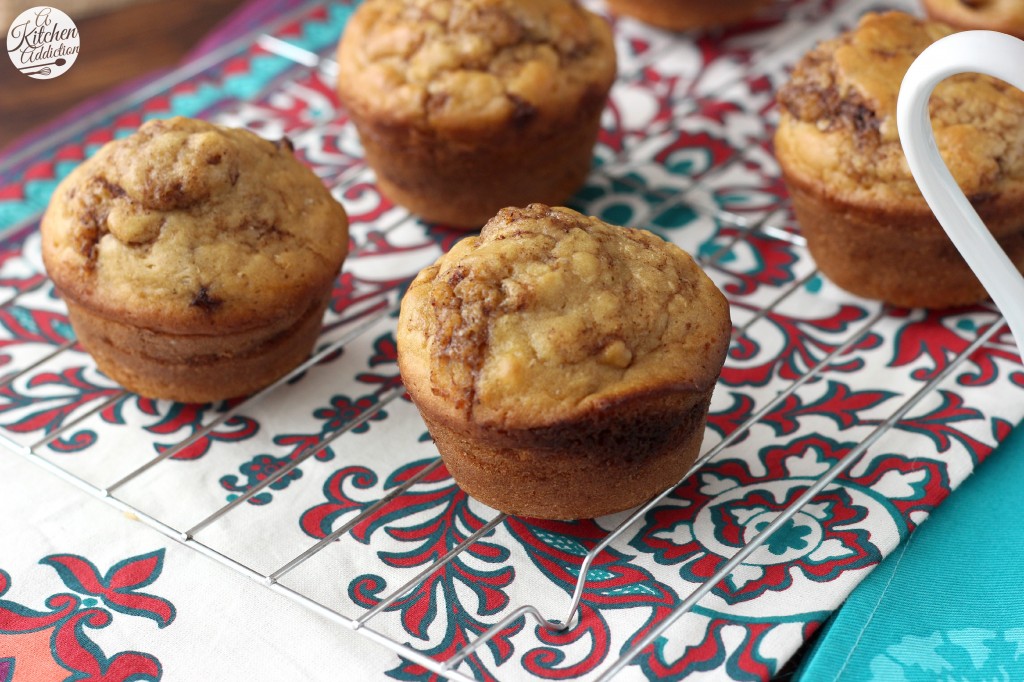 Not just any pancake muffins, muffins bursting with cinnamon and maple (two of my favorite flavors in pancakes!). Just like regular pancake batter, this muffin batter comes together quickly.
Except instead of standing over a griddle making pancake after pancake, you get to pour the batter into a muffin tin and be done.
A swirl of cinnamon sugar adds a burst of cinnamon flavor and sweetness in these muffins and makes me want to try adding a swirl of cinnamon sugar to my pancakes the next time we have them!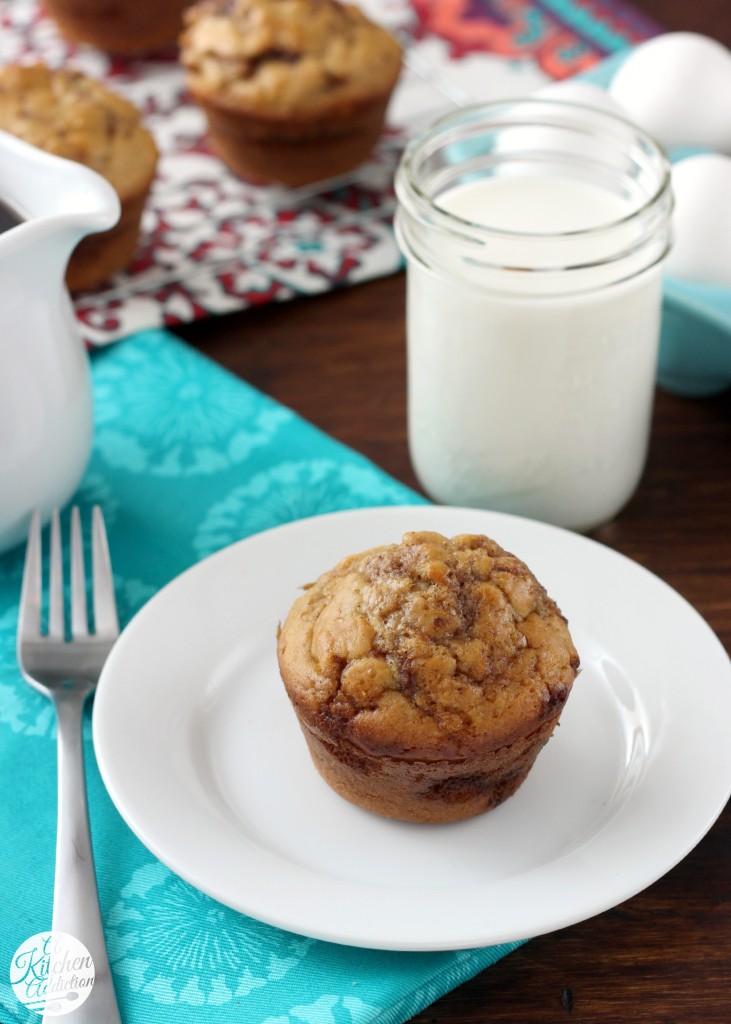 Make your mornings less stressful by making a batch of these the night before and then you can enjoy pancakes for breakfast the next morning. Serve at room temperature or warm them up.
Either way, I highly recommend a drizzle of maple syrup. But, if you want to take them on the go, these pancake muffins have plenty of maple flavor to make up for the lack of syrup!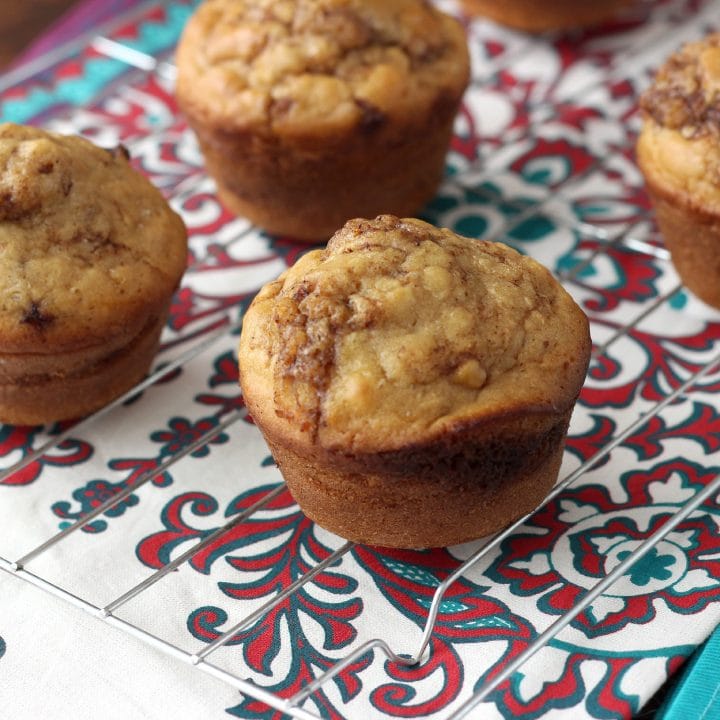 Cinnamon Maple Pancake Muffins
Ingredients
2 C all-purpose flour
1/4 C sugar
2 tsp baking powder
1 tsp baking soda
1/2 tsp salt
1 1/3 C buttermilk (or regular milk)
1/4 C butter, melted and cooled
2 eggs
1 tsp vanilla extract
1 tsp maple extract
1/2 C brown sugar
1 tbsp cinnamon
Instructions
Preheat oven to 350. Lightly spray a muffin tin with non-stick cooking spray.
In a large bowl, whisk together flour, sugar, baking powder, baking soda, and salt.
In a small bowl, whisk together buttermilk, butter, eggs, vanilla extract, and maple extract. Add wet ingredients to dry ingredients and stir until just combined.
Mix together brown sugar and cinnamon in a small bowl.
Pour about 2 tablespoons batter into each muffin cup. Spoon 2 teaspoons cinnamon sugar on top. Top cinnamon sugar with another tablespoon batter. With a toothpick, swirl cinnamon sugar into batter.
Bake for 10-12 minutes or until toothpick inserted in the center comes out clean.
Remove muffin tin to a wire rack to cool for 5-10 minutes before removing muffins.
Drizzle with maple syrup if desired. Serve immediately.
Recommended Products
As an Amazon Associate and member of other affiliate programs, I earn from qualifying purchases.
This recipe is adapted from
Simply Scratch
.