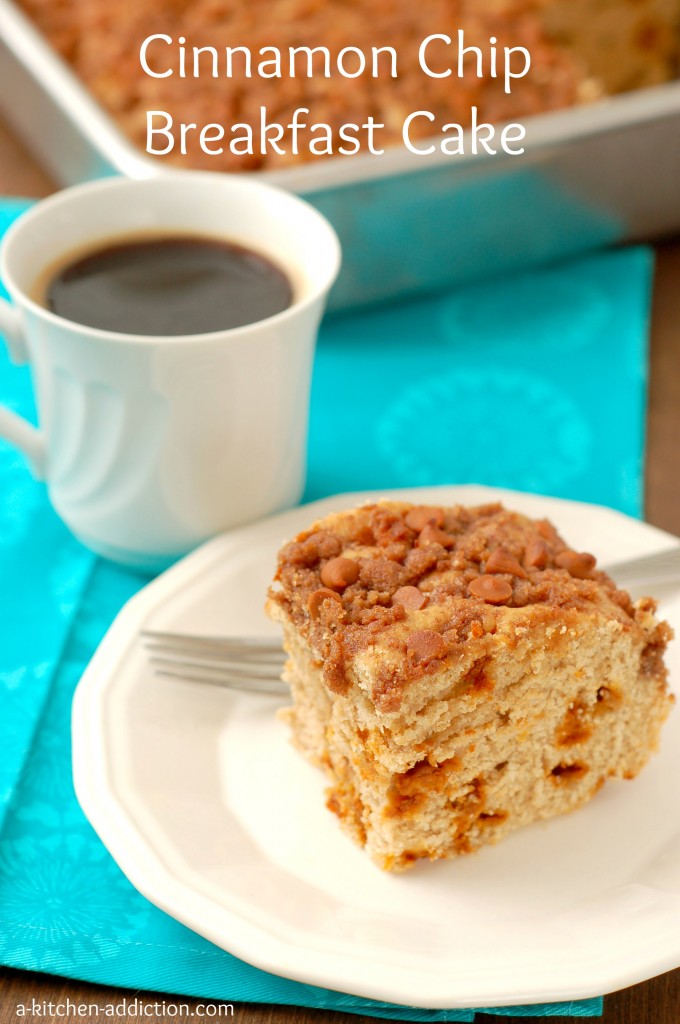 Is anyone else as excited as me that it is staying light out longer?? I love the fact that when 5 o' clock rolls around there is still some light out! If you have been reading this blog for awhile, you have come to realize that I like to be outside. I especially like to run outside, even when the ground looks like this, because I don't like being stuck inside. All that to say, I am excited to have more time to spend outside in the light! 🙂 And when I am done running outside in the cold enjoying the extra daylight, I can come inside to a big slice of this breakfast cake (because we all know that breakfast food can be eaten all day long!) and a hot cup of coffee!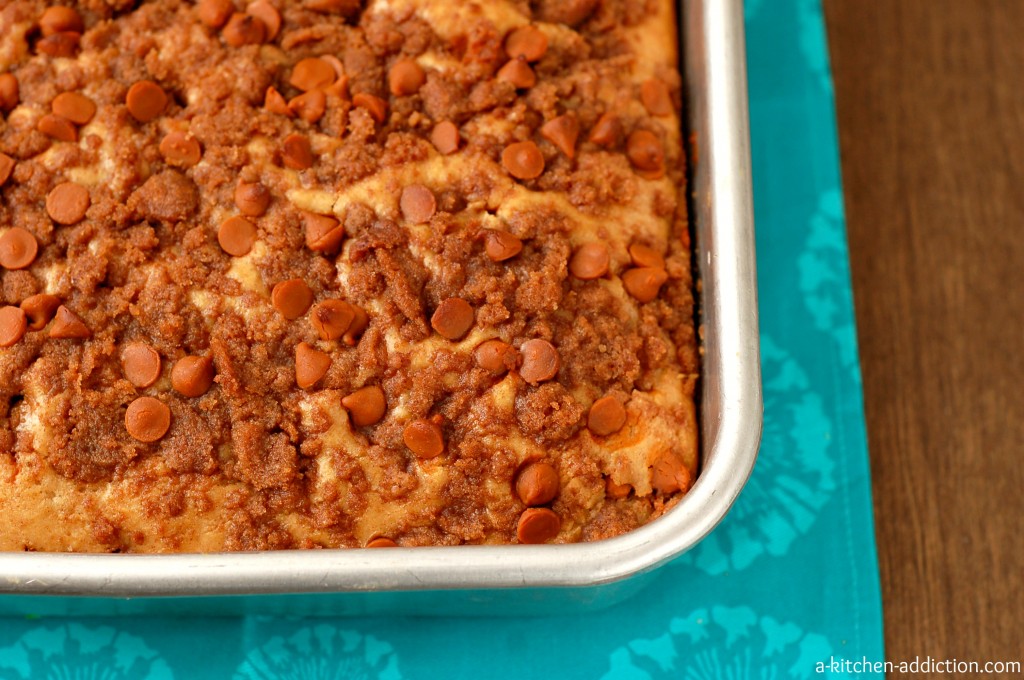 Another thing that you have probably learned by now is that I love cinnamon. I love it in cookies, coffee, bread, tea, and cake. . .especially cake that you can eat for breakfast. This breakfast cake is denser than what I think of for a coffee cake, so I decided to call it a breakfast cake. It is just as good, though! With whole wheat flour, yogurt, milk, and eggs, I'd say it makes for a pretty balanced breakfast! 😉 Add in some cinnamon, brown sugar streusel, and cinnamon chips, and you have a tasty, balanced breakfast that will test your self-control in only eating one piece!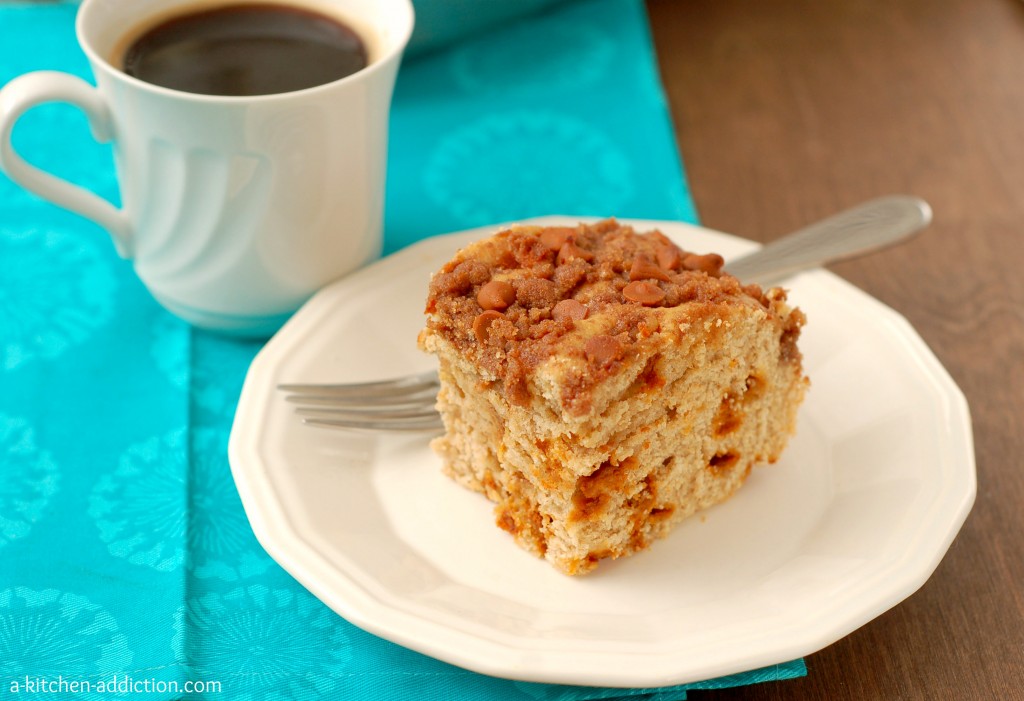 Oh, and this cake stays fresh and moist even when you don't get the lid on properly and leave it only half sealed for a day. I just ran a little experiment for you guys so you would know. . . 😉
Cinnamon Chip Breakfast Cake
Yield: 12 pieces
Ingredients
For the Cake
1 C whole wheat flour
2 C all-purpose flour
2 1/2 tsp baking powder
1/4 tsp baking soda
1/2 tsp salt
2 tsp cinnamon
1/2 C granulated sugar substitute or sugar
1/3 C brown sugar
3 tbsp butter, softened
2 eggs
3/4 C plain Greek yogurt (I used 0% plain Chobani)
1 1/4 C non-fat milk (if you use all all-purpose, you will probably only need 1 cup milk)
1/2 C cinnamon chips
For the Topping
1/4 C brown sugar
2 tbsp all-purpose flour
1/2 tbsp cinnamon
1 tbsp butter, melted
3 tbsp cinnamon chips
Directions
Preheat the oven to 350. Lightly spray a 9×9 baking pan with non-stick cooking spray.
In a large bowl, whisk together flours, baking powder, baking soda, salt, and cinnamon.
In the bowl of a stand mixer, beat together sugars and butter. Add in eggs and beat until creamy. Beat in yogurt until combined. Slowly mix in milk until combined.
Add dry ingredients to wet ingredients and beat until just combined. Stir in cinnamon chips.
Spread batter into prepared baking dish.
Stir together all ingredients but the cinnamon chips for the topping. Sprinkle over the top of the batter. Sprinkle cinnamon chips over the top.
Bake for 30-35 minutes or until a toothpick inserted into the center comes out clean.
Allow cake to cool for 15-20 minutes before cutting into pieces.
Store leftovers in an airtight container.
This recipe is linked with Back for Seconds Social, Strut Your Stuff Saturday, Totally Tasty Tuesday, Trick or Treat Tuesday, Weekend Potluck, What's Cookin' Wednesday, What's in Your Kitchen Wednesday.