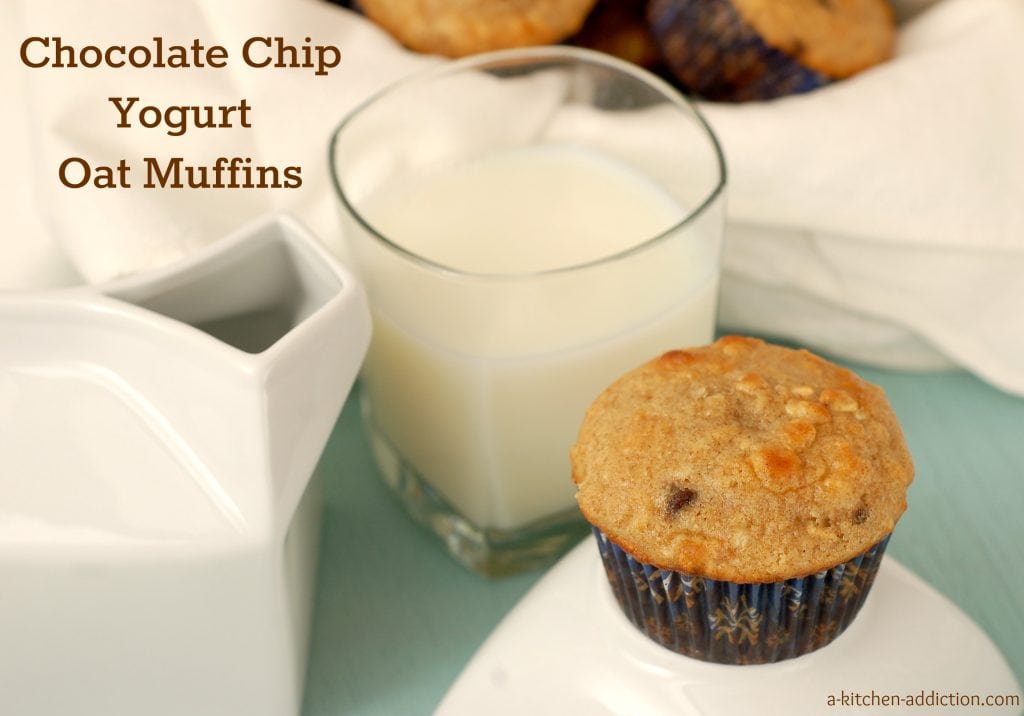 On Monday I said that I was back from my break. I guess I was wrong. I got a stomach bug and decided to extend that break a few more days. I hope you don't mind. . .I feel a lot more like talking about food now! 🙂 I'm glad I finally got my appetite back because these muffins have been sitting on my counter without me being able to eat them!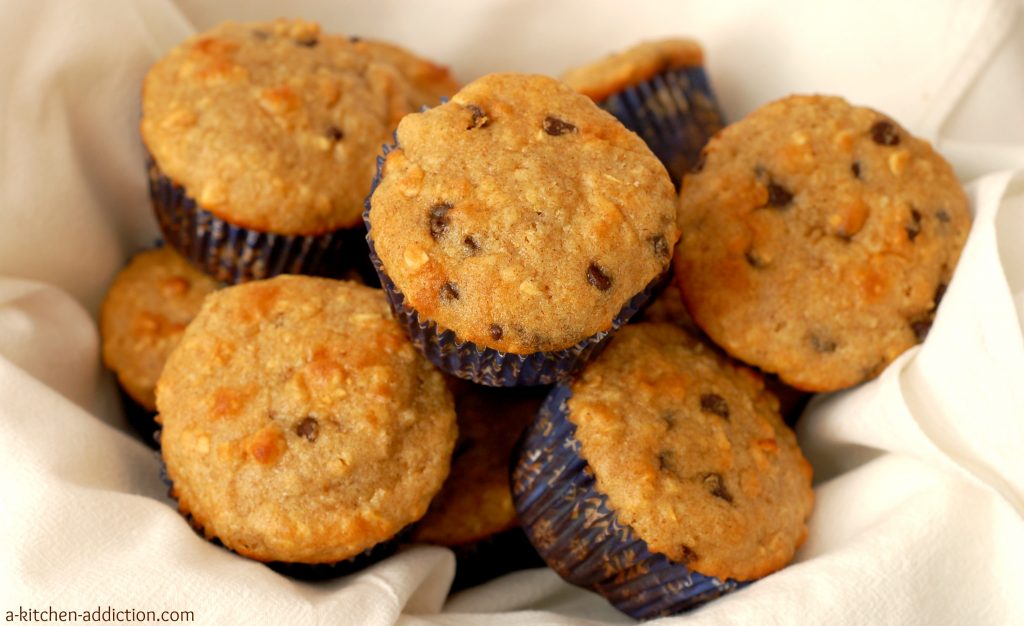 They are actually the second batch that I have made in two days. My husband already finished off the first batch (probably because there isn't much food in our house at the moment. . .), so I needed to make them again so I could have some! These yogurt oat muffins are perfect to have one hand as a snack or a quick breakfast. They are low-fat, loaded with complex carbs and protein, oh, and they contain the chocolate and oat combination. . .which we all know is one of the best when it comes to muffins! 🙂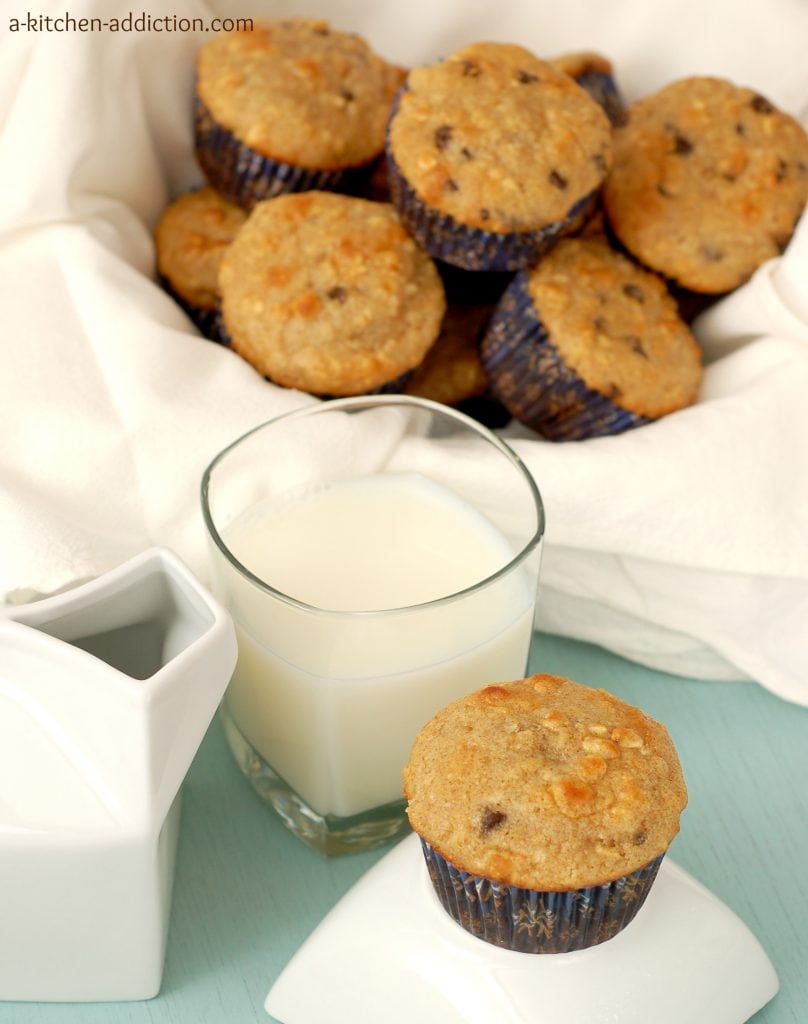 If you aren't a huge fan of chocolate, you could add cut up apple, or dried cherries/cranberries, etc. (I think I'm going to try apples next with a little cinnamon.) So whether you are looking to get back on track this new year by consistently eating a healthy breakfast, or you just want a tasty option to have on hand for snacks, these yogurt oat muffins can help with both!
Chocolate Chip Yogurt Oat Muffins
Yield: 12 muffins
Ingredients
3/4 C whole wheat flour
1/2 C unbleached all-purpose flour
1 C regular oats
1 1/2 tsp baking soda
1 tsp baking powder
1 tsp salt
1/3 C brown sugar
1/3 C granulated sugar substitute or sugar
1 egg
1 tsp vanilla extract
3/4 C Greek yogurt (I used 0% plain Chobani)
2 tbsp butter, softened
3/4 C non-fat milk
1/2 C mini chocolate chips
Directions
Preheat oven to 375. Line muffin tin with cupcakes liners or lightly spray with non-stick cooking spray.
In a large bowl, whisk together flours, oats, baking powder, baking soda, salt, and sugars.
In a small bowl, whisk together egg, vanilla, yogurt, butter, and milk. Add wet ingredients to dry ingredients and stir until just combined. Stir in chocolate chips.
Fill liners about 2/3 full with batter. Bake for 15-20 or until a toothpick inserted in the center comes out clean.
Store in an airtight container.
This recipe is linked with Strut Your Stuff Saturday, Weekend Potluck.