I hope you all had a good Valentine's Day filled with making fun memories with friends and family! How many of you were feeling a little sluggish this morning due to the sugar overload yesterday?? Well, here is a snack that will keep you going strong throughout the day.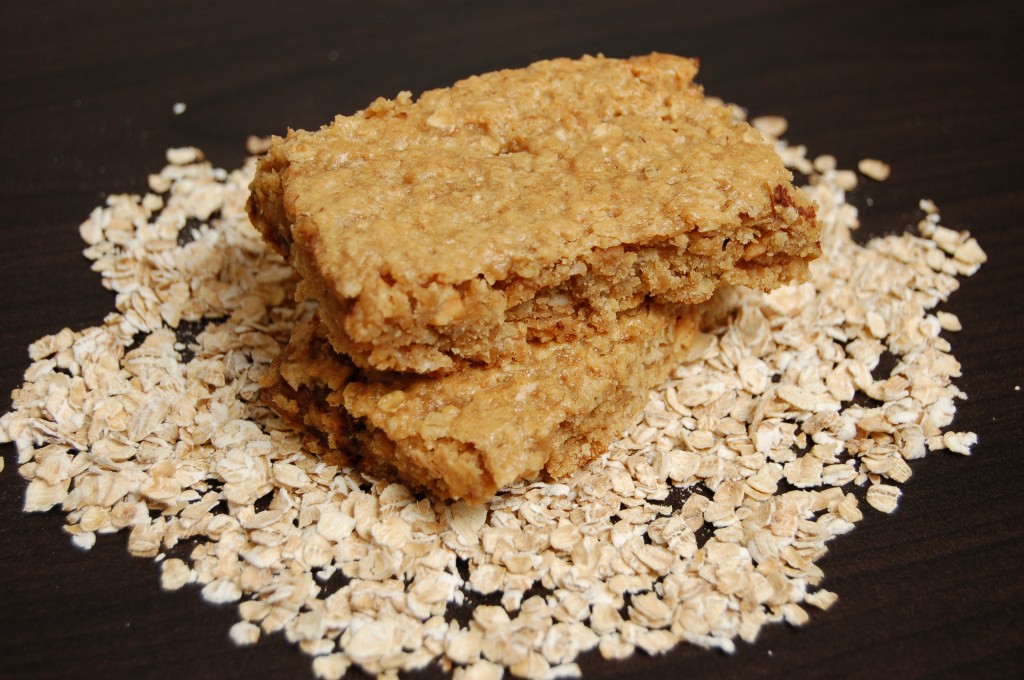 Packed with protein, fiber, and complex carbs, they are  just right to grab for a quick breakfast, the perfect pick-me-up in the afternoon, a great post run refuel. . .I think you get the point! Because we go through so many granola bars at our house, we have tried out many different recipes. This one, however, is still one of my husband's favorites. They are quick to throw together and only take about 25 minutes to bake. That makes them one of my favorites, too! 🙂
Chewy Peanut Butter Granola Bars
Pin It
Ingredients:
2 C rolled oats
1/2 C wheat germ
1/4 C flax seed
1 C whole wheat or all purpose flour
1/2 C brown sugar
3/4 tsp salt
1/2 C honey
1 egg, beaten
2/3 C all natural peanut butter (we prefer chunky!)
1/2 C semi-sweet chocolate chips (optional)
milk or water, if needed to moisten
Directions:
Preheat oven to 350 and grease a 9×13 baking pan
Mix together the oats, wheat germ, flax seed, flour, brown sugar, and salt in a medium-sized bowl.
Add in the honey, egg, and peanut butter. Stir together until thoroughly combined.
If the batter is still very dry and it is hard to incorporate all of the ingredients together, add milk or water, a tablespoon at a time until ingredients are completely mixed together. (The dryness of the batter has a lot to do with the moisture content of the peanut butter you are using.)
Stir in chocolate chips, optional.
Bake in 350 oven for 20-30 minutes or until edges begin to turn golden brown.
Let cool 5-10 minutes and then cut bars.
Let bars cool completely and store in an airtight container.