Mornings are better when they start with these tender, flakey Cardamom Grapefruit Scones filled with fresh grapefruit juice and a hint of cardamom!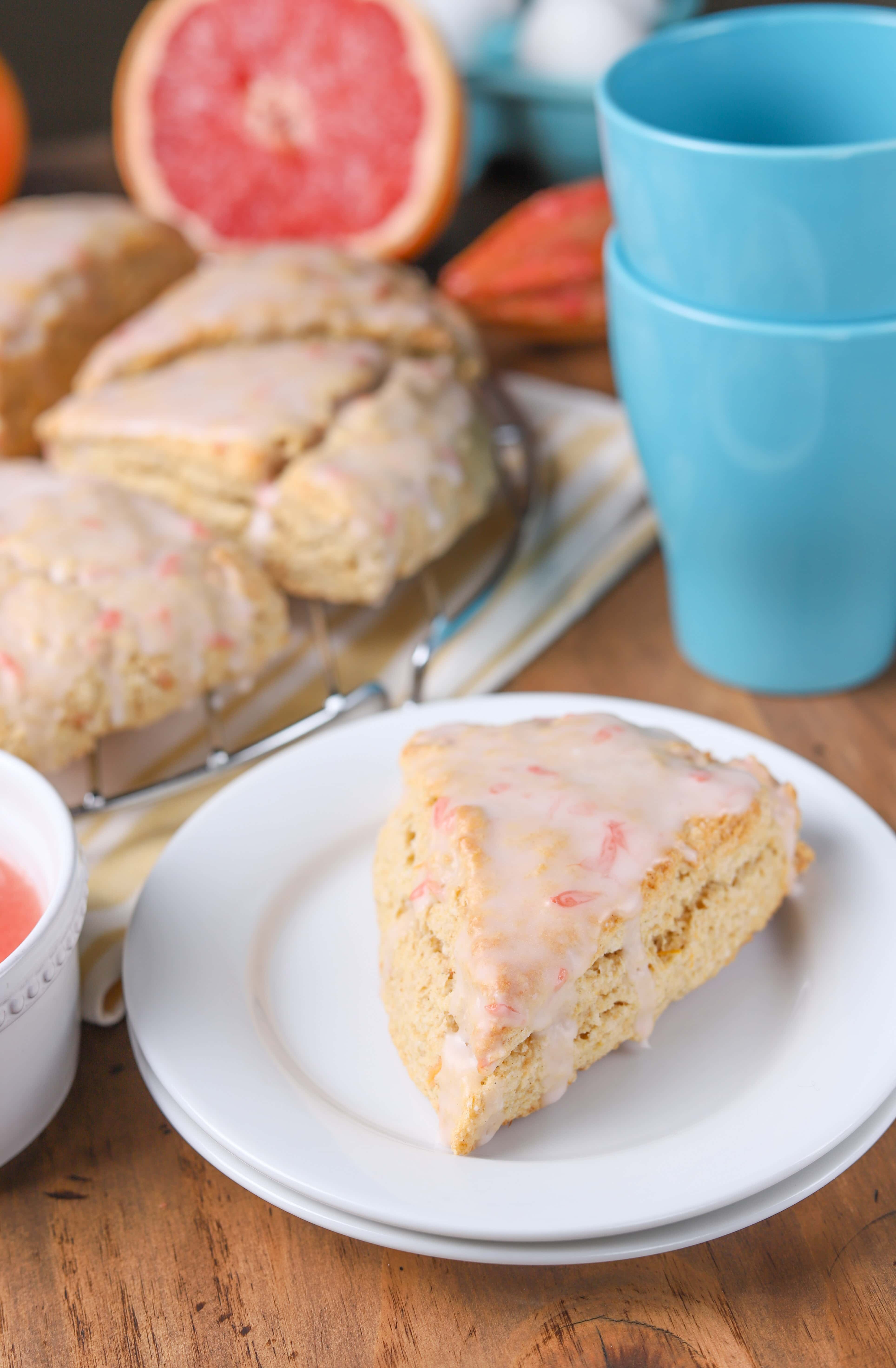 I love baking with citrus this time of year. The bright, fresh flavors (and the smell of the citrus zest!) are just what dreary, winter days need!
Last year I realized how much I had been missing out by not baking with grapefruit very often, so this year I've been trying to incorporate fresh grapefruit juice and zest more in my baking. I've found myself using it in cakes, cookies, and scones.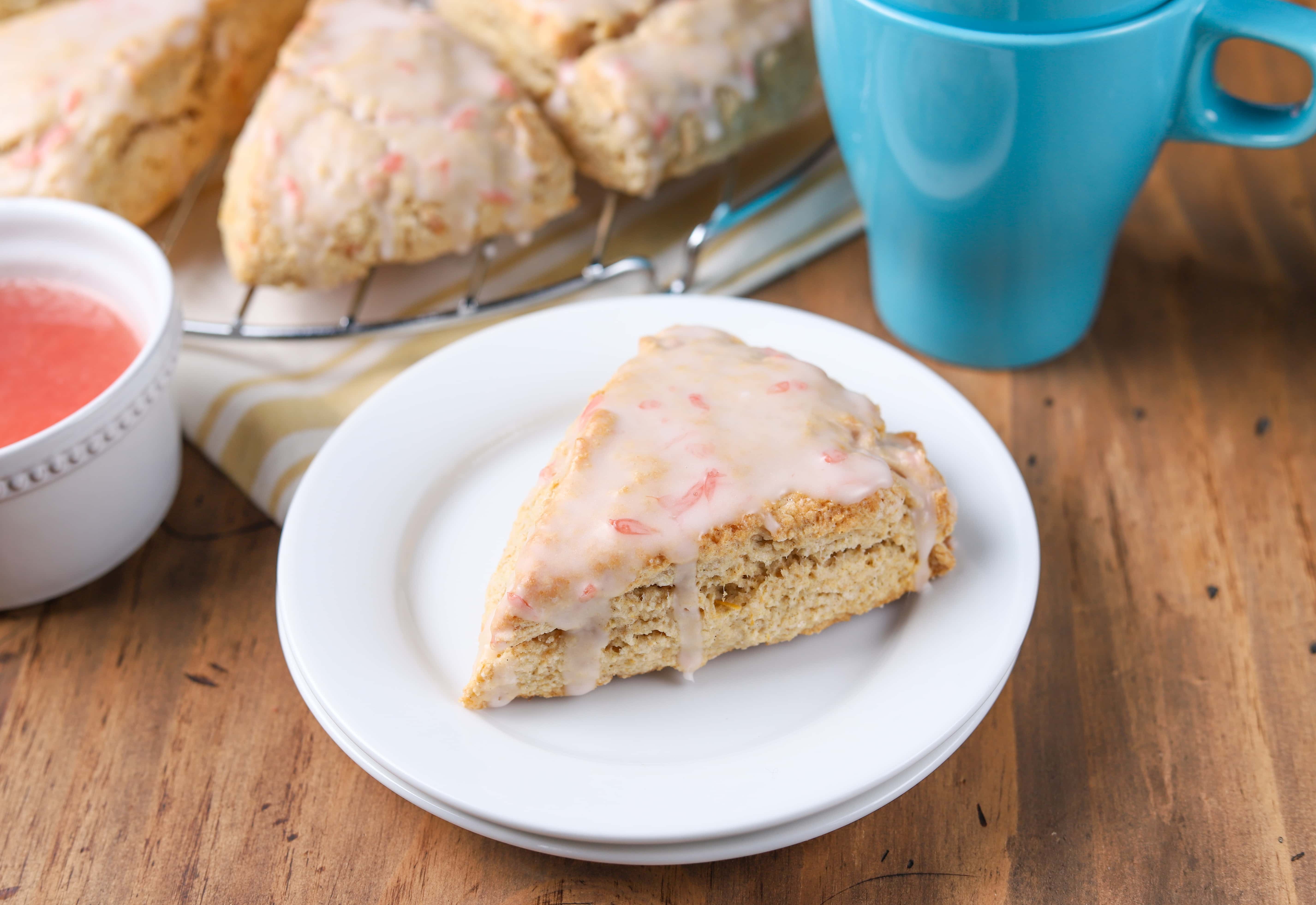 That hasn't been reflected on the blog, but I've been loving grapefruit even more this year. And one of my favorites?
These cardamom grapefruit scones. Last fall I made pumpkin cardamom donuts, and both my husband and I loved the way the cardamom shined through.
So, when digging through the cupboard to figure out what to pair with grapefruit in the scones, I saw the cardamom and thought it would complement the citrus flavor well.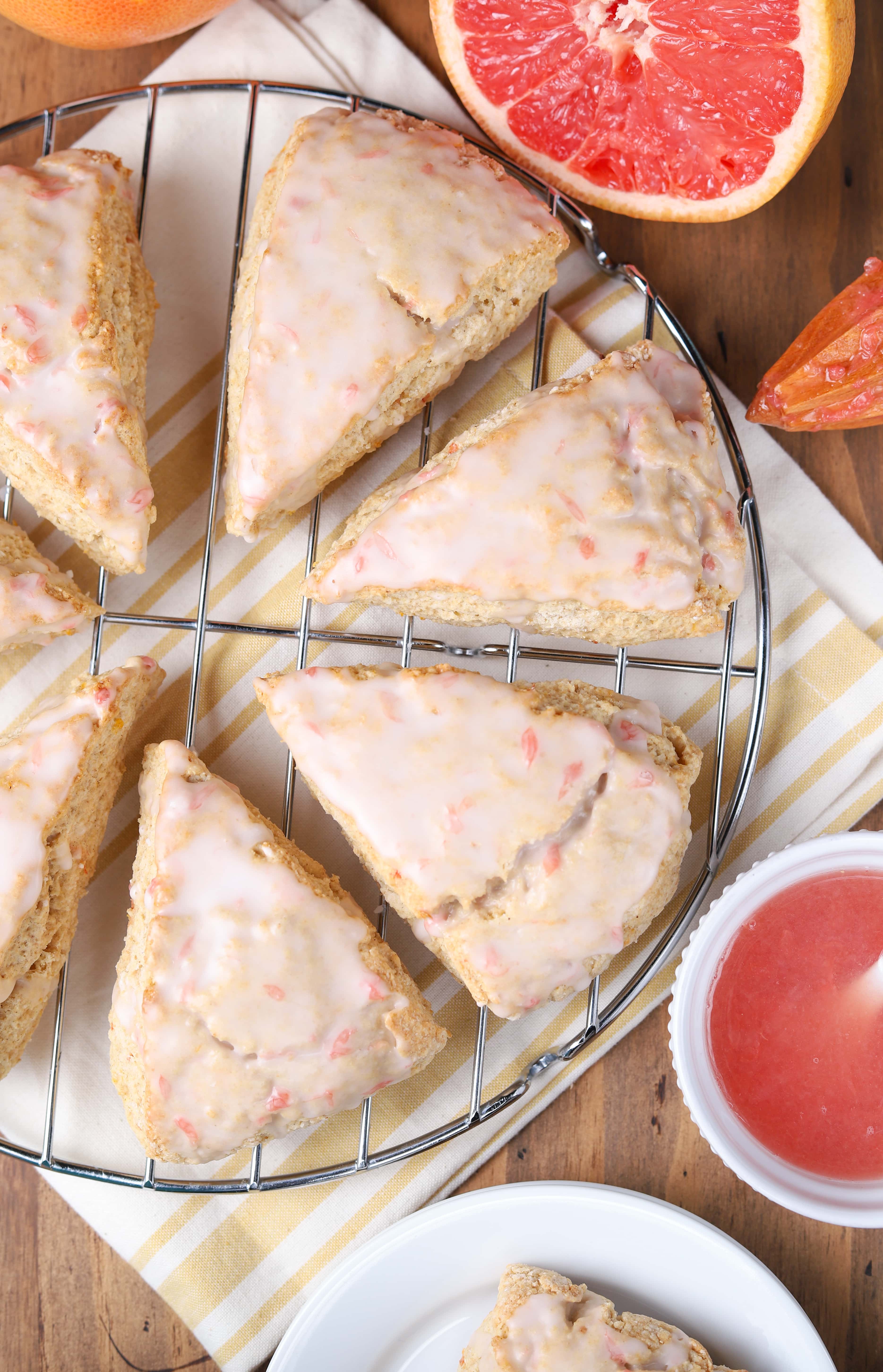 It was a perfect match! The warm hint of spice combined with the bright, citrusy grapefruit makes these scones the answer to what your cold, gray mornings need.
The pink color from the grapefruit pulp adds a nice color to the simple grapefruit glaze and makes these delicious scones even more inviting!
Grab one (or two!) to go with your favorite coffee or tea, and start your morning out right!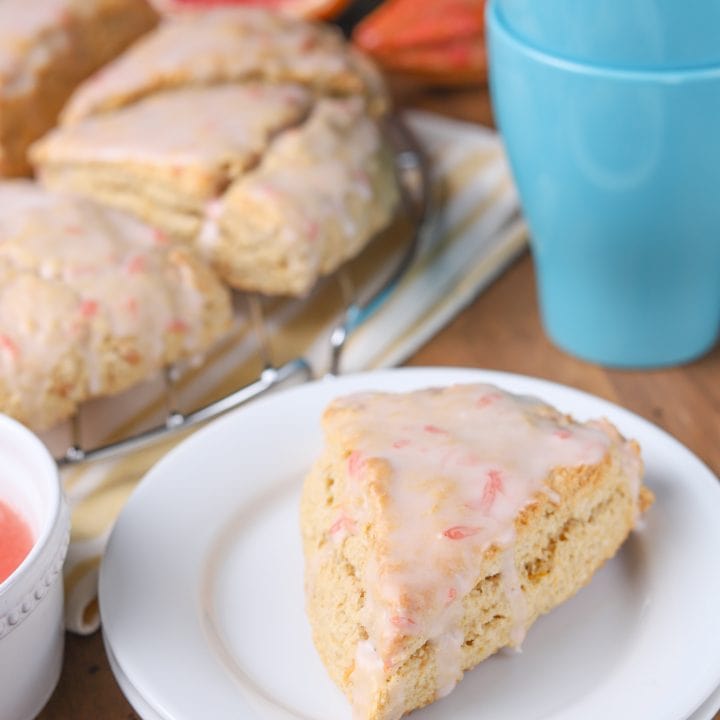 Cardamom Grapefruit Scones
Yield: 8 scones

Prep Time: 15 minutes

Cook Time: 18 minutes

Total Time: 33 minutes
Ingredients
For the Scones
1 C white whole wheat flour
1 C all-purpose flour
1/3 C sugar
1 tsp ground cardamom
1 tsp baking powder
1/2 tsp baking soda
1/2 tsp salt
1/2 C unsalted butter, cold and cut into pieces
1/2 C plain yogurt
3 tbsp fresh grapefruit juice
1 tsp grapefruit zest
1 egg
For the Glaze
3/4 C confectioner's sugar
2 tbsp fresh grapefruit juice
Instructions
Preheat oven to 400 F. Line a baking sheet with parchment paper or a silicone baking mat.

In a large bowl, whisk together flours, sugar, cardamom, baking powder, baking soda, and salt.

Cut in butter with a pastry blender until mixture resembles coarse crumbs.

In a small bowl, whisk together yogurt, grapefruit juice, grapefruit zest, and egg. Add wet ingredients to dry ingredients and stir until just combined.

Turn dough out onto floured surface. Knead dough 5-6 times until dough comes together.

Gently shape into an 8 inch circle. Cut into 8 pieces and place on prepared baking sheet.

Bake for 15-18 minutes or until just turning golden brown. Transfer to wire rack to cool.

Prepare glaze while scones are cooling. Stir together confectioner's sugar and grapefruit juice. Dip tops of scones into glaze or spoon glaze over the top of the scones.

Allow glaze to harden and serve.
Notes
I didn't bother straining the grapefruit juice, but if you don't want pulp in your glaze, you will need to strain the juice.
Recommended Products
As an Amazon Associate and member of other affiliate programs, I earn from qualifying purchases.