These cheesy Broccoli Cheddar Potato Puffs are fluffy on the inside with just a bit of crispiness on the outside. Loaded with flavor and super easy to make, you'll want to make these potato puffs to round out your next meal or to serve as an appetizer at your next party!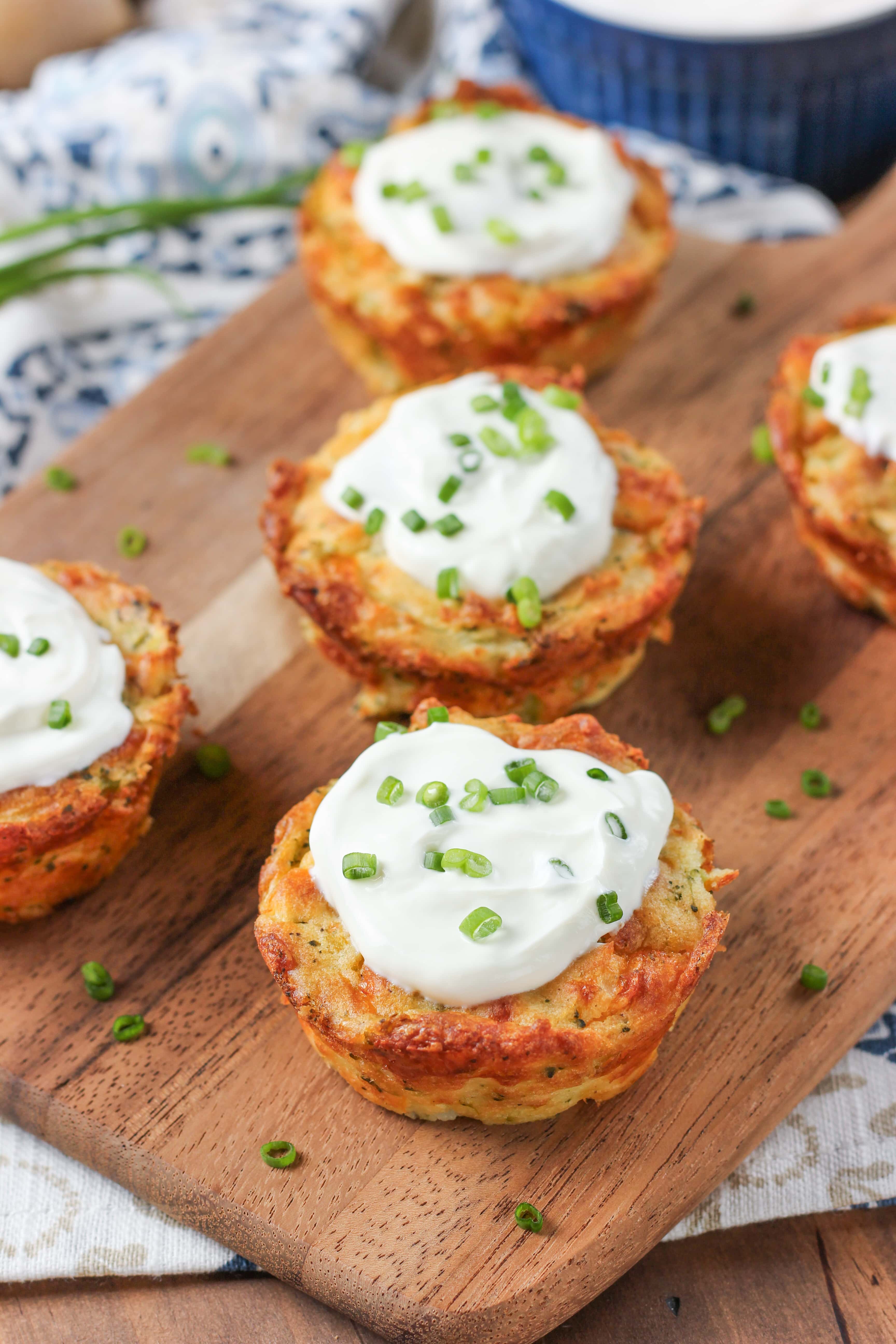 Thank you Potatoes USA for sponsoring this post. Make a delicious and convenient meal for your family tonight with potatoes!
I know some of you are in the midst of a heat wave, but there are some of us who have been hunkering down in sub-zero temps for multiple days at a time. And, believe it or not, I don't really mind the cold weather.
Especially if there is a lot of snow involved! I love the cold, crisp air and the clean, white snow. There's something that is both invigorating and peaceful to me about a cold, snowy winter day. Which is a good thing since I live in Minnesota!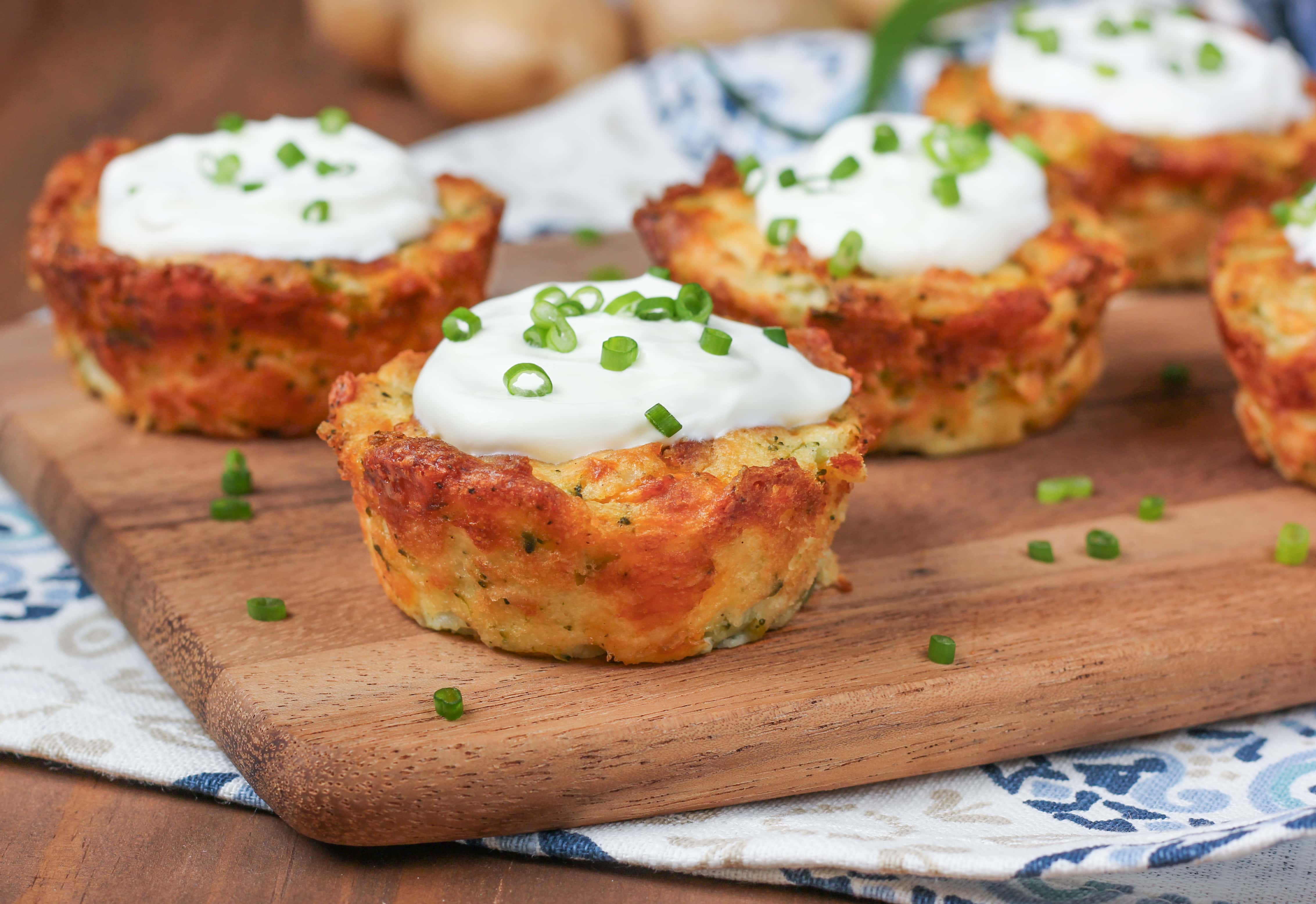 This recent round of frigid temperatures got me thinking about comfort food. Enter these broccoli cheddar potato puffs. Warm, cheesy, creamy, crispy comfort food! And super easy to make!
All you need are a handful of ingredients that you probably already have on hand. The base of the puffs is a pound of white potatoes from Potatoes USA.
With their slightly dense, slightly creamy texture, they are the perfect choice for these puffs! Because their skin is thin and delicate, you don't even have to peel the potatoes before mashing if you don't want to!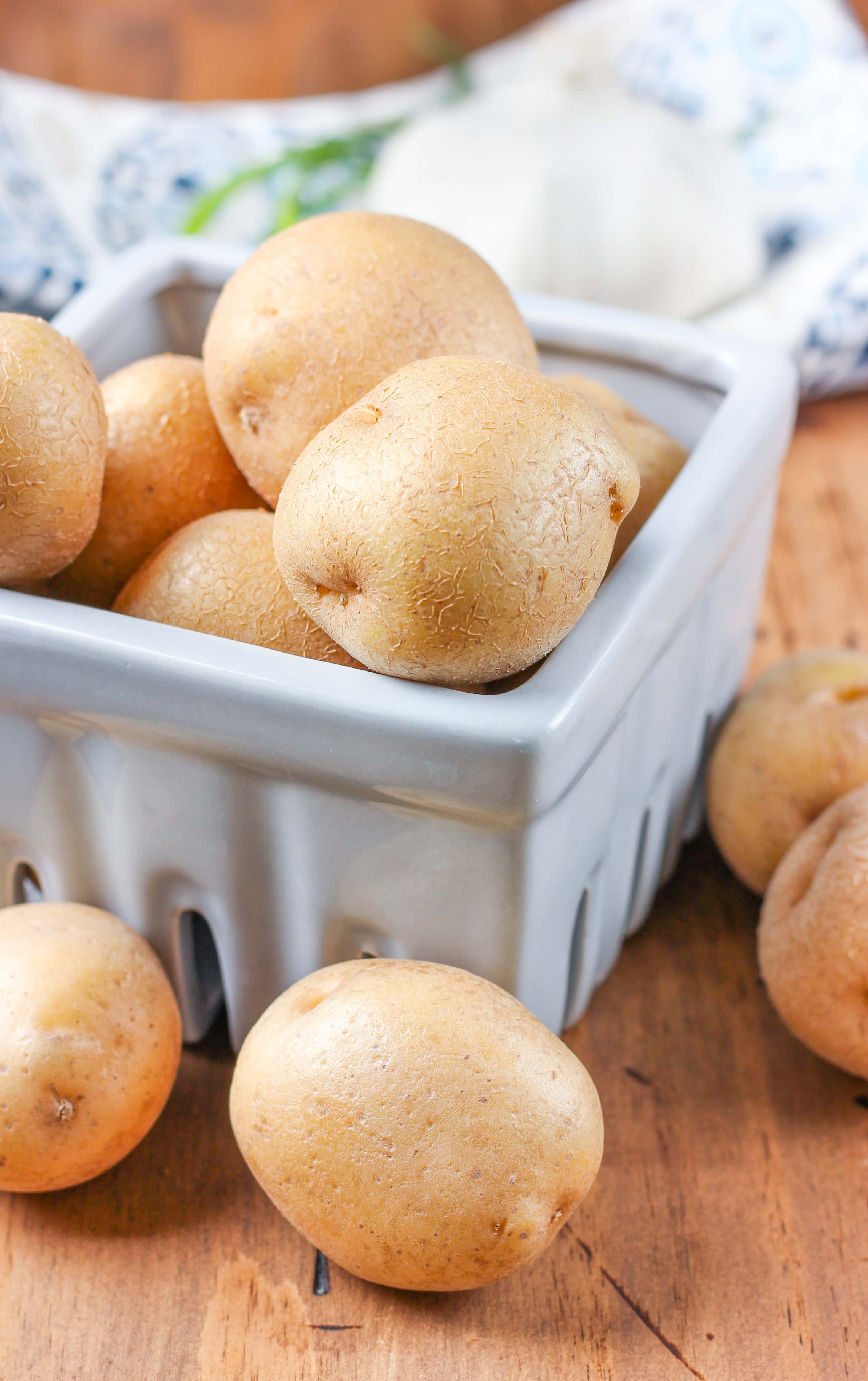 Since potatoes are a cheap and convenient food, we usually have a few varieties in the house at any given moment. So when I get the urge to make cheesy comfort food like these broccoli cheddar potato puffs, I don't need to run to the store!
First you mash the potatoes with some butter, salt, and pepper. Then you add in some cheddar cheese, broccoli, a couple of eggs to hold everything together, some chives, and a clove a garlic. Scoop it into a muffin tin, and bake!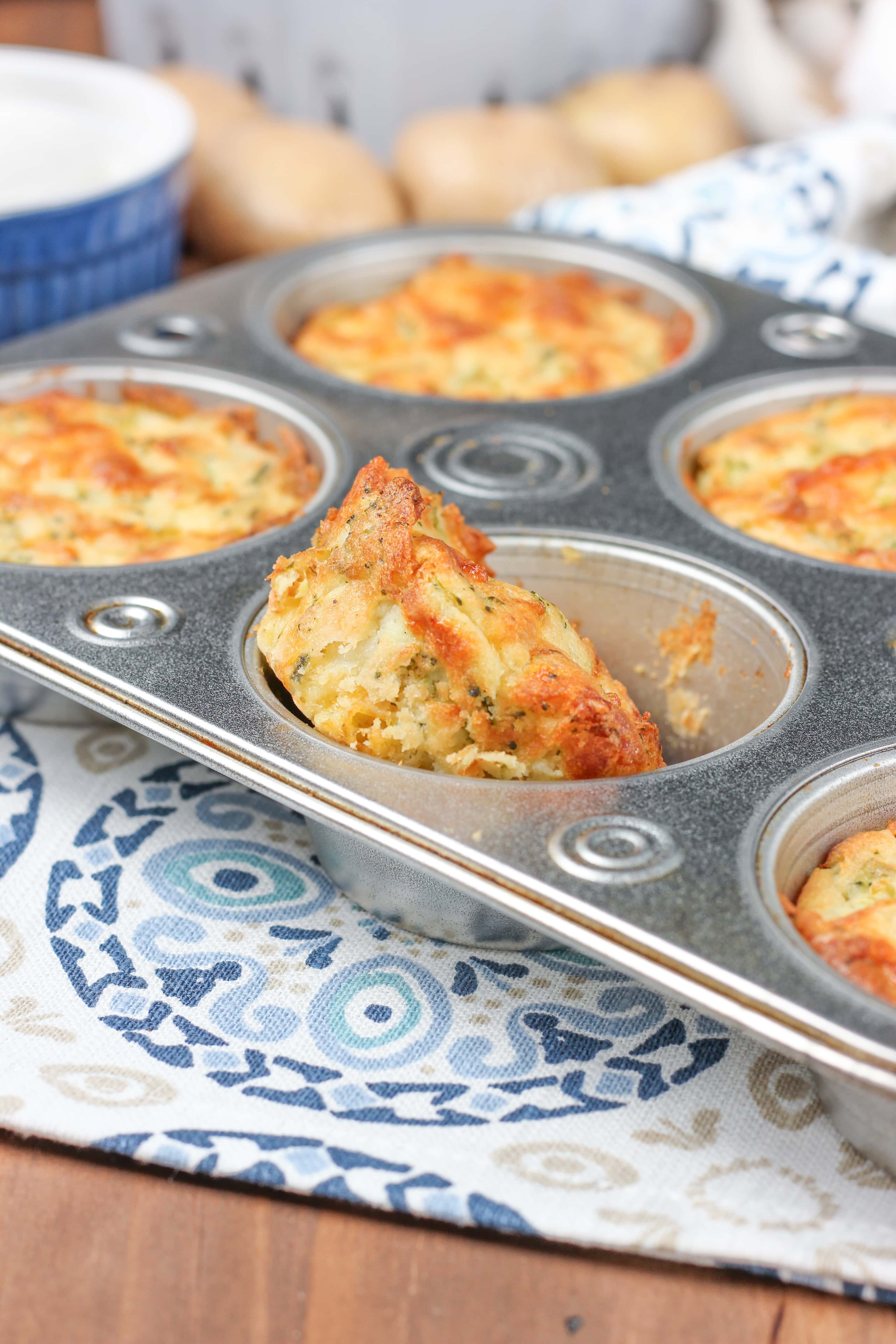 Let them cool for about five minutes after pulling them out of the oven, so you don't burn your fingers getting the puffs out of the tin! Then garnish with sour cream and a few more chives and serve!
We served them as a side dish to round out our meal, but I'm pretty sure I could make a meal out of the puffs alone! Or if your football team is still in the running (we Minnesota fans are still in disbelief over the win last week!), these potato puffs make a great addition to your game day party!
Learn more about potatoes and get recipe inspiration by checking out the Potato Goodness Facebook page!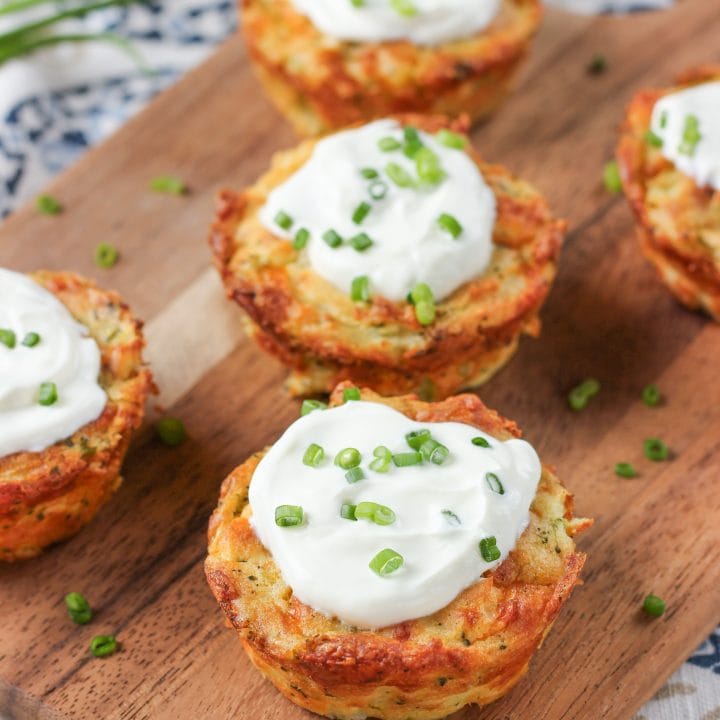 Broccoli Cheddar Potato Puffs
Yield: 12 potato puffs

Prep Time: 25 minutes

Cook Time: 35 minutes

Total Time: 1 hour
Ingredients
1 lb white potatoes, washed and cubed
3 tablespoons butter
1/2 teaspoon salt
1/4 teaspoon ground black pepper
1 cup shredded cheddar cheese
1 cup cooked broccoli florets, finely chopped
2 eggs
2 tablespoons chopped chives
1 minced garlic clove
sour cream, for garnish
additional chopped chives, for garnish
Instructions
In a large pot add cubed potatoes and fill with enough cold water to cover potatoes. Bring to a boil, reduce heat and allow to simmer until fork tender, about 15-20 minutes.
Drain water and mash potatoes with butter, salt, and pepper, adding more salt and pepper to taste, if desired.
Preheat oven to 400°F. Spray a 12 cup muffin tin with non-stick cooking spray.
In a large bowl, combine mashed potatoes, cheddar cheese, broccoli, eggs, chives, and garlic.
Evenly divide potato mixture into the 12 muffin cups.
Bake for 30-35 minutes, or until potato puffs are set and tops are browned.
Remove muffin tin to a wire rack to cool for about 5 minutes. Carefully remove potato puffs from tin to serving platter. Top with sour cream and additional chopped chives. Serve immediately.
Store leftovers in the refrigerator.
Recommended Products
As an Amazon Associate and member of other affiliate programs, I earn from qualifying purchases.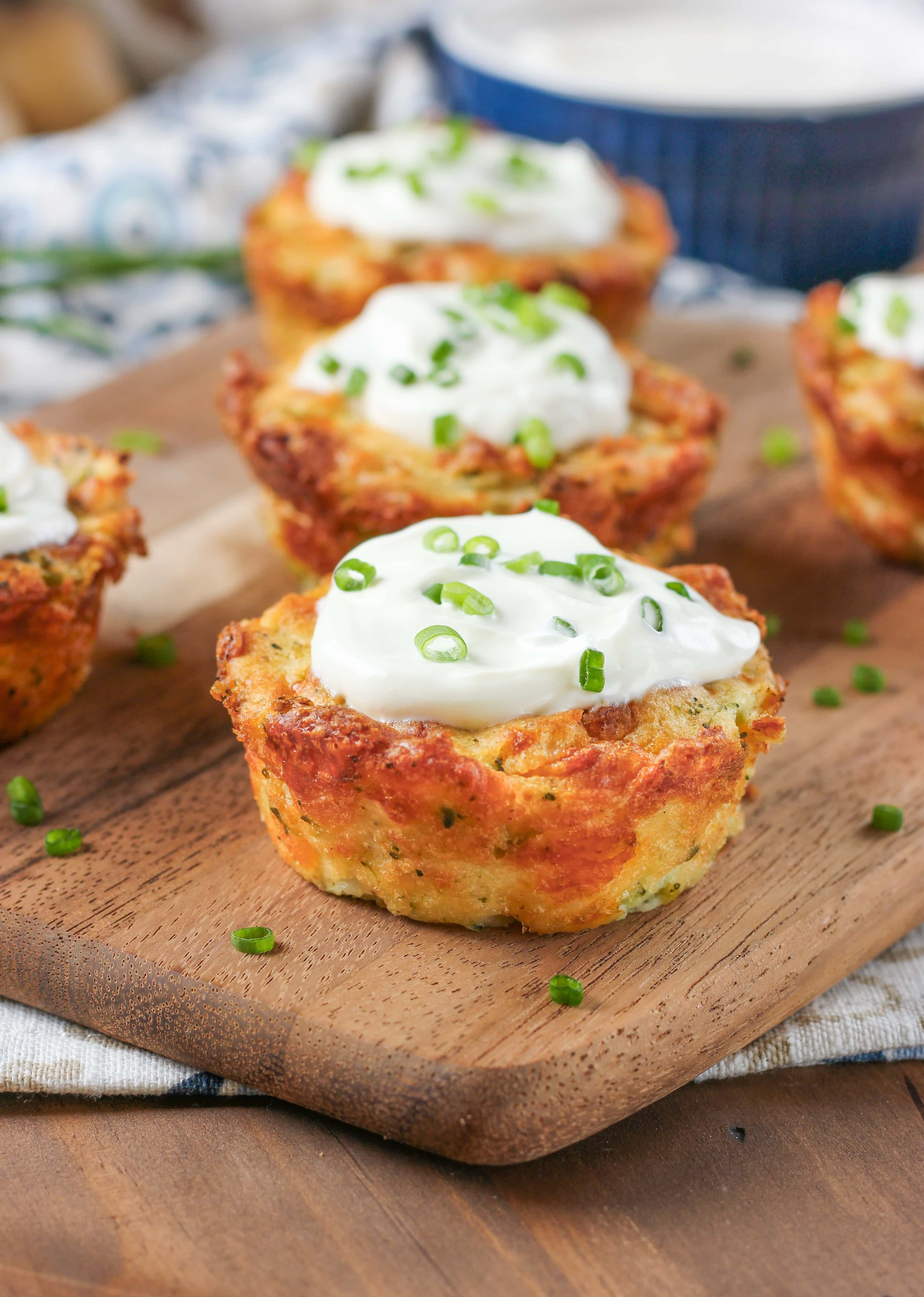 I was selected for this opportunity as a member of CLEVER and the content and opinions expressed here are all my own.