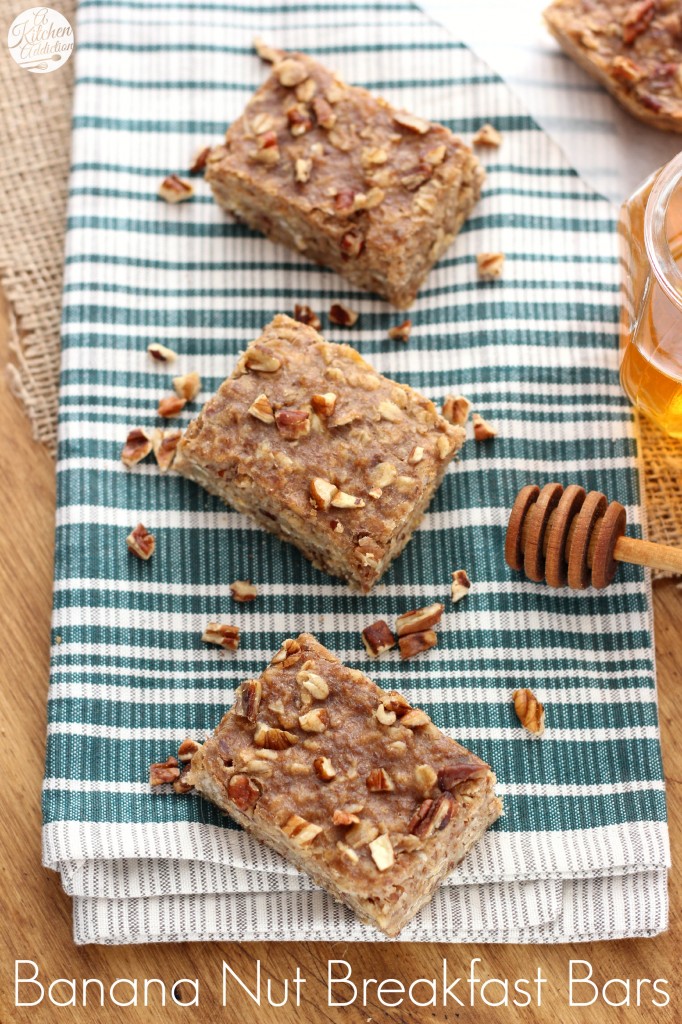 Have your weekends been as busy as mine? It seems like we've been traveling somewhere every weekend for the last month! Then, you spend the next couple of days unpacking, doing laundry, etc. just to do it all again. Needless to say, we haven't been enjoying many relaxing breakfasts lately.
In an attempt to find something that we could take with us traveling or grab on the way to work (and that would be filling!), I decided to make a batch of breakfast bars.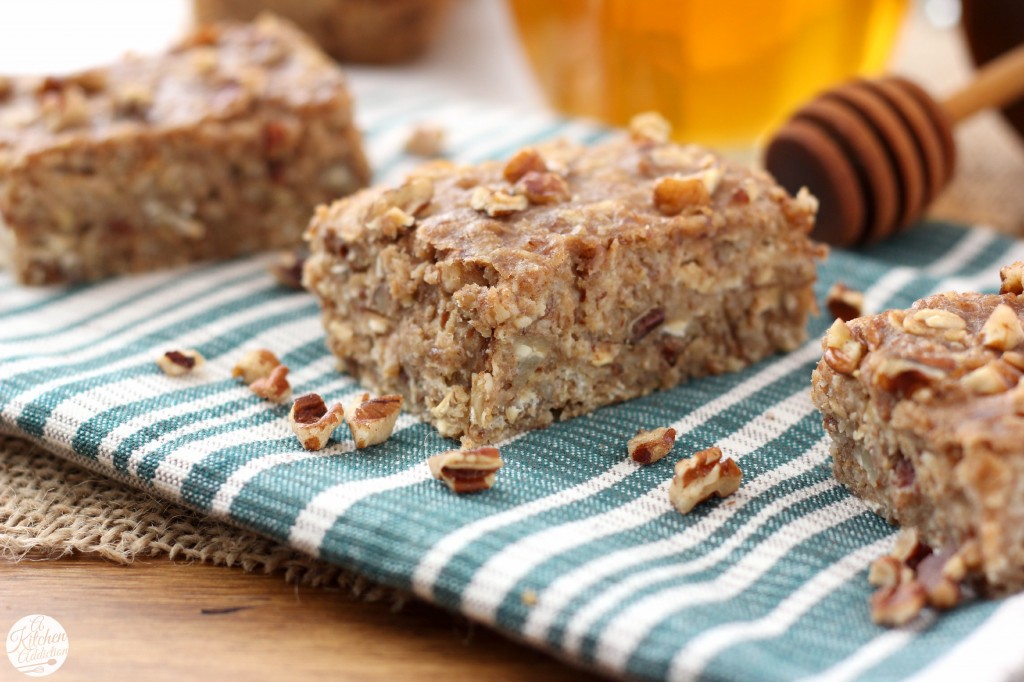 I also had a bunch of brown bananas sitting in front of me on the counter, and I knew that I needed to create something that would use up a couple. Sticking them into these breakfast bars seemed like the best way to use them.
These banana nut breakfast bars are a healthy way to get the flavor of banana bread and the heartiness of oatmeal all in a nutrient rich bar! Cinnamon and nutmeg combine with the bananas to give you that warm, comforting smell and flavor of banana bread.
Oats, whole wheat flour, and flax seed make them substantial enough that you can eat one or two and not be starving a couple of hours later!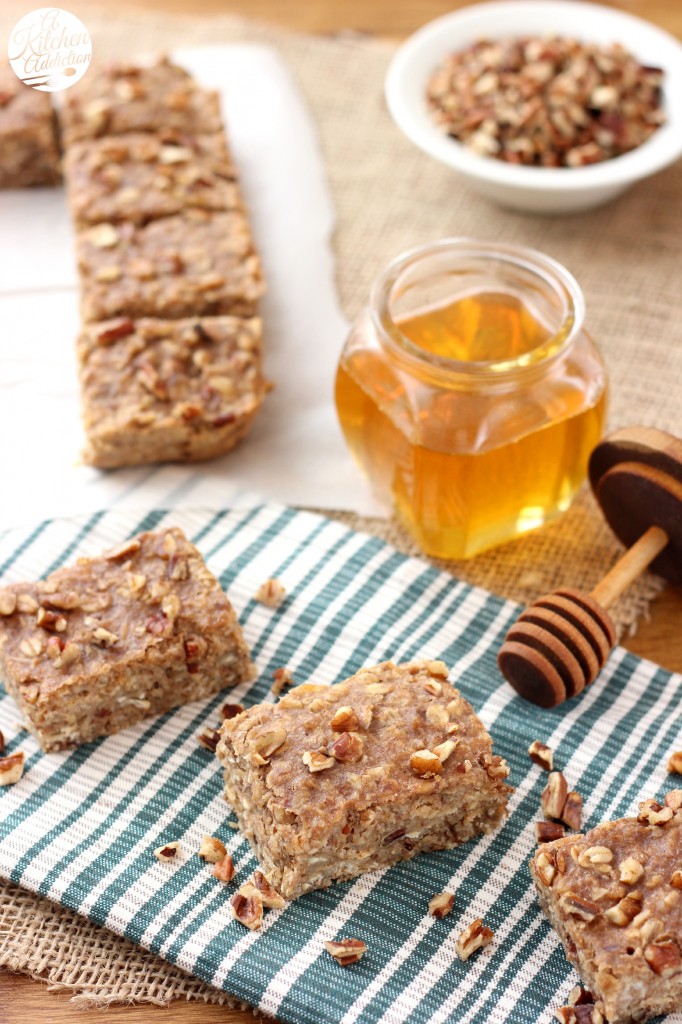 Honey and coconut oil add sweetness and healthy fats while binding the bars together so they don't crumble on your first bite. While these are good at room temperature, if you have a few extra seconds, they also taste great warmed up (with a drizzle of honey!).
If you have a busy weekend planned, quick whip up a batch of these breakfast bars so you'll have a healthy breakfast ready for wherever your activities take you!
Banana Nut Breakfast Bars
Author:
Ingredients
1 1/2 C regular or quick oats
1 C whole wheat flour
1/4 C ground flaxseed
1 tsp cinnamon
1/2 tsp baking powder
1/4 tsp ground nutmeg
1/4 tsp salt
1/2 C +2 tbsp milk
2 medium bananas, mashed
3 tbsp coconut oil, melted
3 tbsp honey
1 egg
1 tsp vanilla extract
1/2 C pecans, chopped
Instructions
Preheat oven to 350. Lightly spray an 8×8 inch baking dish with non-stick cooking spray.
In a large bowl, whisk together oats, flour, flaxseed, cinnamon baking powder, nutmeg, and salt.
In a medium bowl, whisk together milk, mashed bananas, coconut oil, honey, egg, and vanilla extract. Add wet ingredients to dry ingredients and stir until combined. Stir in chopped pecans.
Pour batter into prepared baking dish. Sprinkle with additional chopped pecans, if desired. Bake for 15-20 minutes or until toothpick inserted in the center comes out clean.
Remove dish to a wire rack and allow to cool before cutting into bars.
Serve warmed or at room temperature.