This week's Healthy Habits recipe is breakfast food, which I confessed on Monday is some of my favorite food! Little prep is needed and it cooks up in no time. If you need a breakfast or brunch idea for tomorrow, I recommend this. 🙂 Hope you all have a good weekend!
All done in as little as 20 minutes!
Mmm. . .fluffy eggs, tender asparagus. . .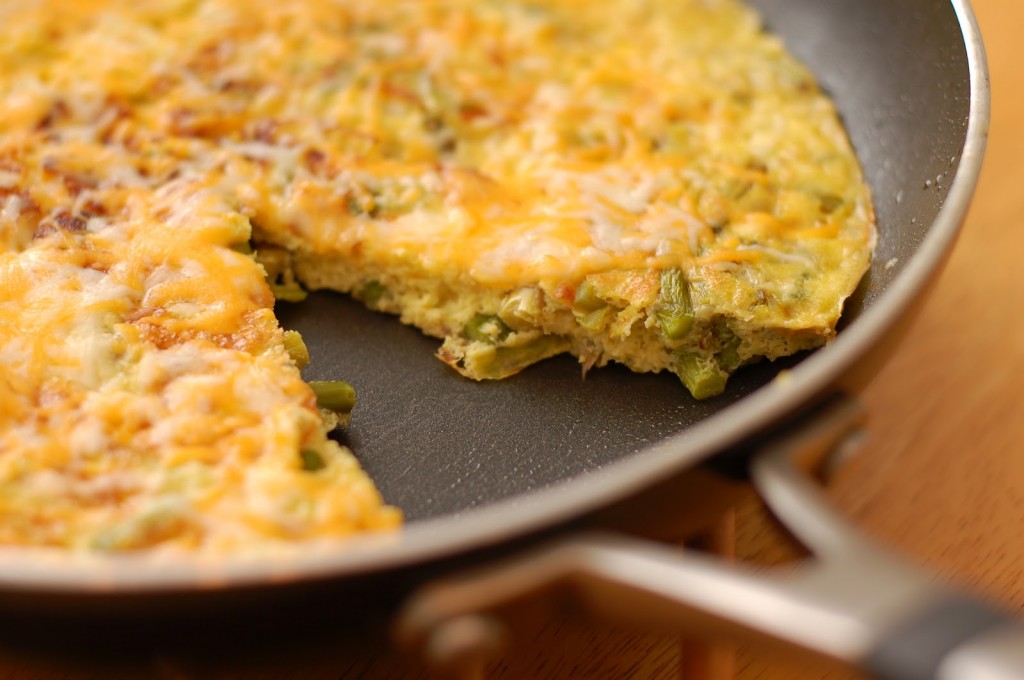 Asparagus Frittata Pin It
Yield: 4 servings
Ingredients:
6 eggs
About 1 lb asparagus, cut into 1/2 inch pieces
1/2 onion, roughly chopped
1/4 tsp garlic powder
1/4 tsp salt
pepper to taste
2 tsp olive oil
your favorite cheese, shredded
Directions
Heat oil in skillet and add onion and asparagus. Cook covered at medium-low heat until asparagus is tender.
Stir in garlic powder, salt and pepper.
Beat eggs and pour over asparagus and onions. Cook covered until the eggs are nearly set.
Place a platter over the skillet, turn upside down, and then slide the frittata back into the pan to brown on the bottom.
Sprinkle cheese over the top. Once cheese has melted, serve!