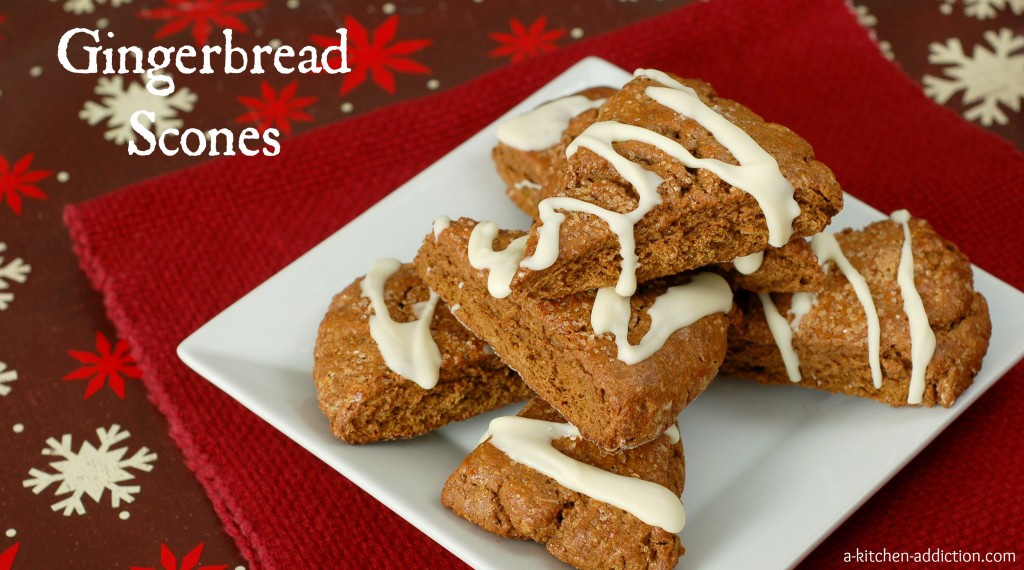 After being gone for nearly a week I feel like I have a lot to catch up on! So, for those of you who thought that I had disappeared. . .I did, but I'm back! 🙂 And I will be catching up on comments, reading, etc. shortly! But in the meantime, I'm sharing these gingerbread scones with you.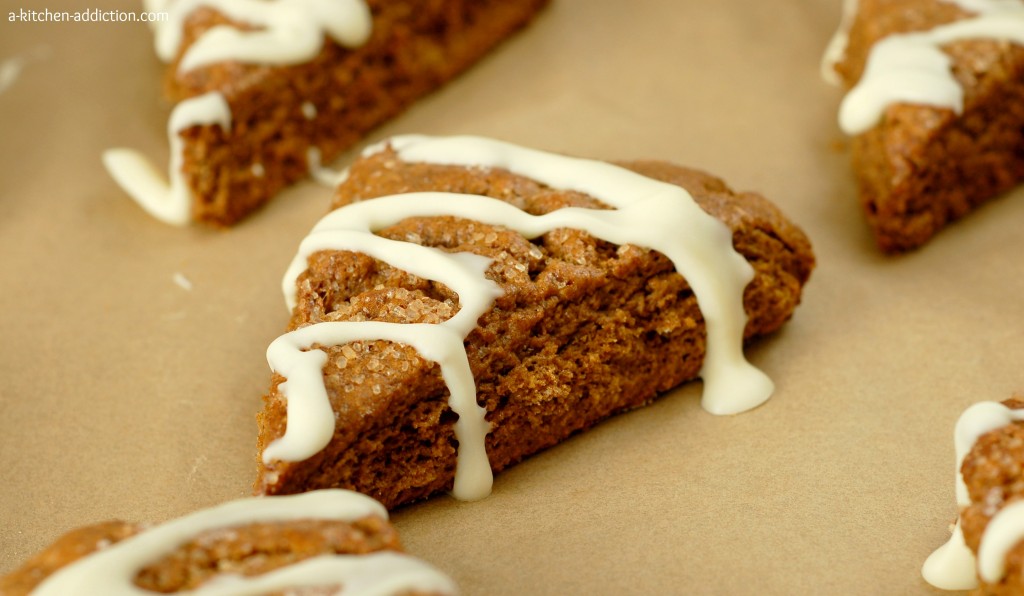 Gingerbread has Christmas written all over it for me. Maybe because of gingerbread houses, gingerbread, lattes, gingerbread men, and the children's story. Though I have never understood why The Gingerbread Man is a children's story when he gets eaten in the end! Anyways, there is a lot of gingerbread that appears around the holidays and these scones are one more way in which you can enjoy the flavor.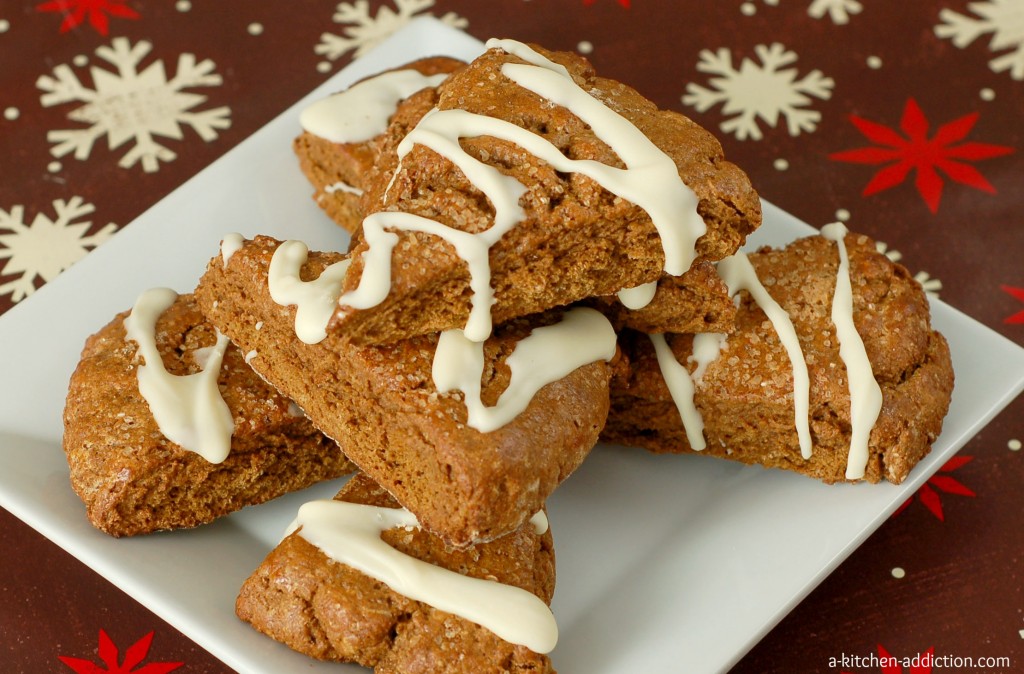 These scones are a perfect addition to a holiday brunch or for quick weekday breakfasts. They even make great plane food because they don't crumble, and they hold together well when stuffed in your carry on! 🙂
Gingerbread Scones
Yield: 8 scones
Ingredients
1 C whole wheat flour
1 C all-purpose flour
2 tsp baking powder
1/2 tsp baking soda
1 tsp ginger
2 tsp cinnamon
1/4 tsp cloves
1/4 tsp salt
1/4 C unsalted butter, cold
1/3 C molasses
1 egg, divided
1/3 C non-fat milk
coarse sugar, optional
white chocolate, optional
Directions
Preheat oven to 400.
In a large bowl, whisk together flours, baking powder, baking soda, ginger, cinnamon, cloves, and salt until well-combined.
Using a pastry blender or two forks, cut in butter until mixture resembles coarse crumbs.
In a small bowl, stir together molasses, egg yolk, and milk until combined. Slowly add to dry ingredients until just combined.
Turn dough out onto a well-floured surface. Knead a few times until a soft dough forms. Shape dough into an 8-inch circle. Brush top with egg white. Sprinkle with coarse sugar. Cut into 8 pieces. Transfer pieces to lined baking sheet.
Bake for 11-13 minutes or until edges start to turn golden brown.
Remove scones to a wire rack to cool.
Melt white chocolate in microwave. Drizzle over the tops of the scones. Allow white chocolate to harden before serving.
This recipe is adapted from myrecipes.com.