These easy Swedish Visiting Cake Bars have a soft, chewy cake layer that is topped with an irresistible crunchy almond meringue topping! No need for a mixer or fancy ingredients, you can make these bars with a few simple kitchen utensils and cupboard ingredients!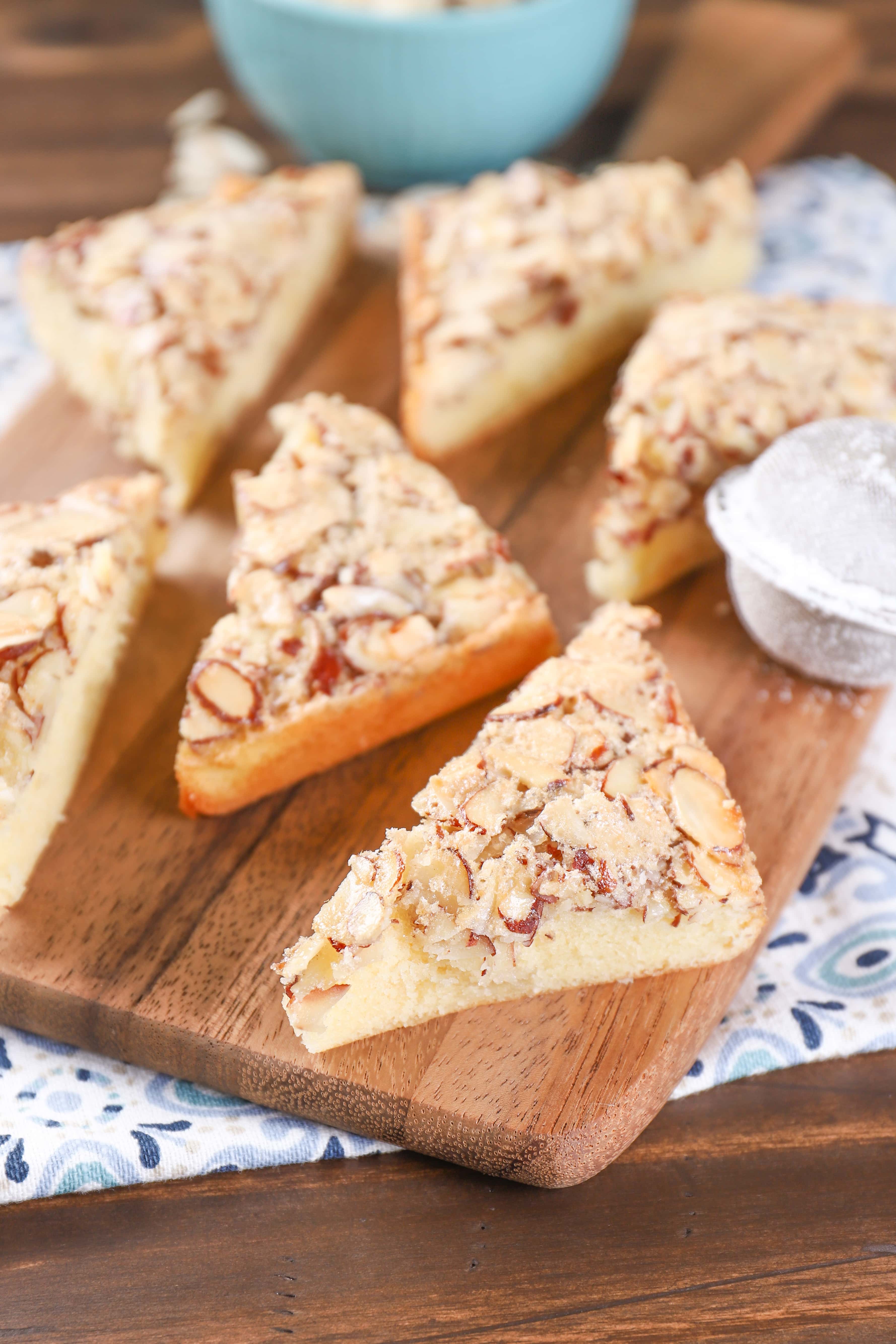 *These cake bars are made in partnership with OXO and Cookies for Kids' Cancer. As always, all opinions are my own. This post contains affiliate links.
We've had a spell of cooler weather lately that has gotten me itching to be in the kitchen baking. As you can tell from posts this summer, that hasn't been the case for a long time!
I've been all about no-bake recipes or grilling recipes that allow me to spend as much time outside soaking up summer as possible!
But as soon as the weather starts to cool and signs of fall start popping up around us, I get the urge to finally turn the oven back on.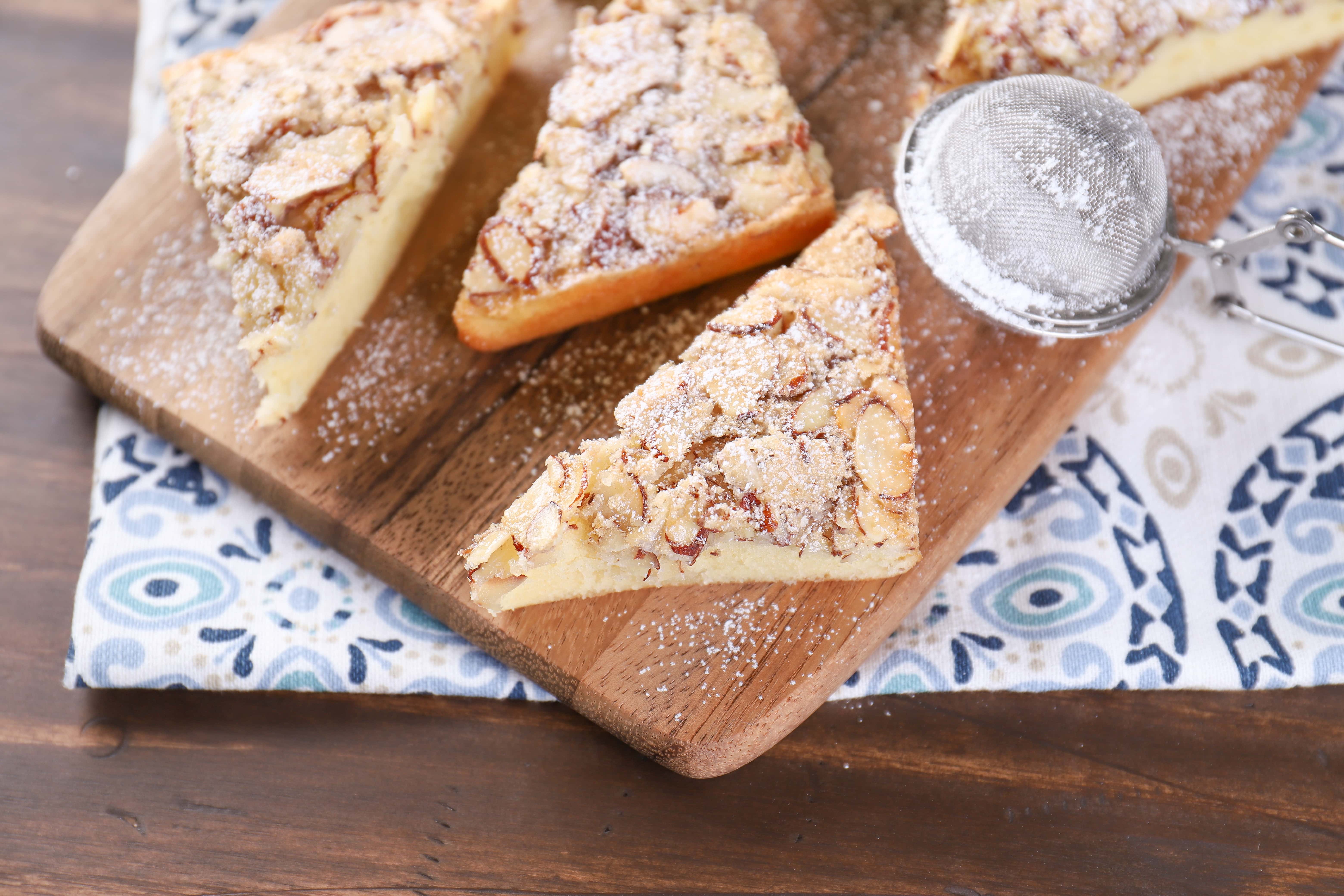 And what better way to get started back into baking than with a recipe that doesn't even require a mixer. Just a couple of bowls, a whisk, and a spatula.
That's all you need to make these swedish visiting cake bars!
What makes these swedish visiting cake bars even better is the fact that they are a part of OXO's Bake a Difference campaign in support of Cookies for Kids' Cancer, a non-profit organization founded by two OXO employees inspired by their son's battle with cancer.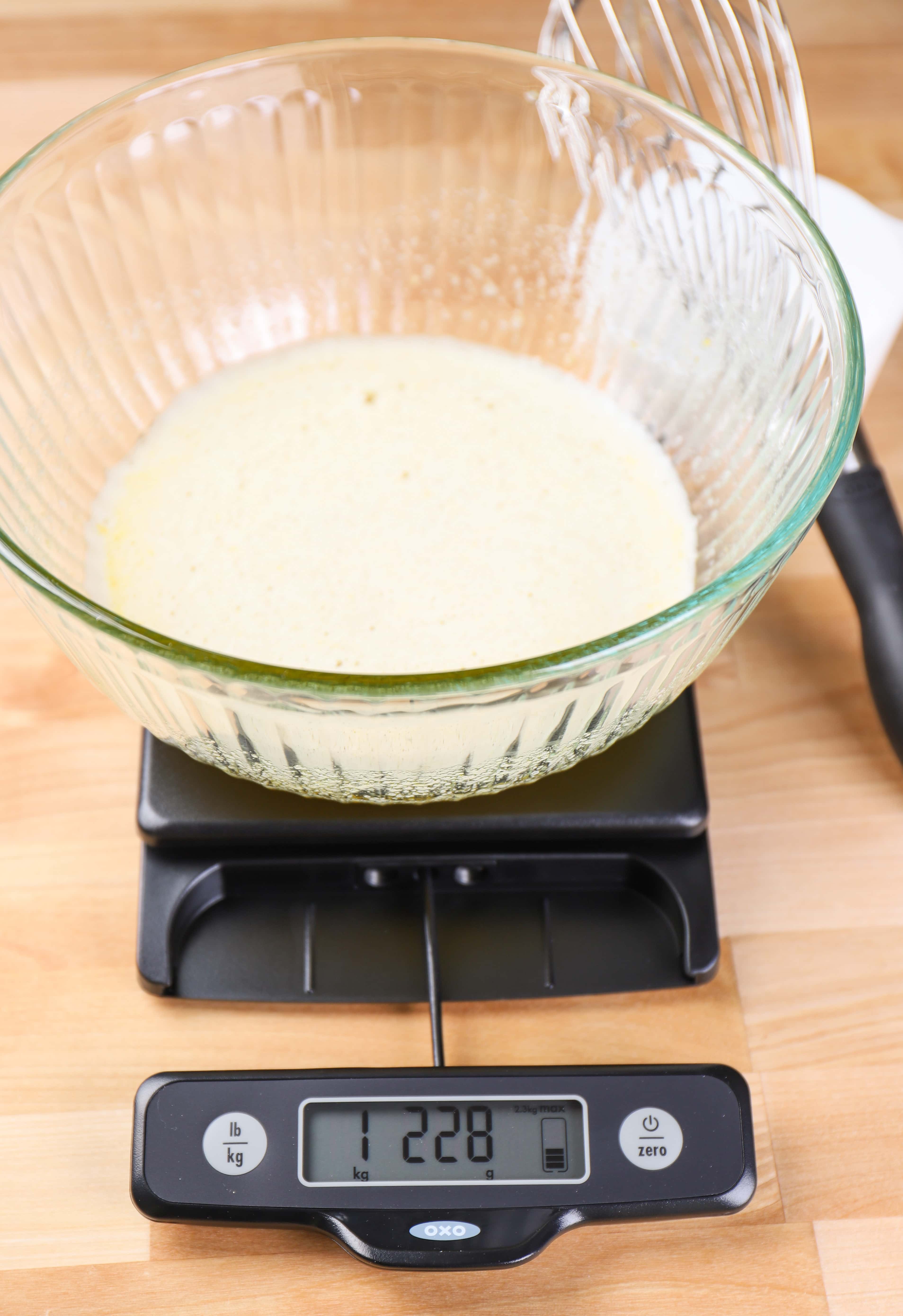 Have you heard of the organization? Cookies for Kids' Cancer provides inspiration and support to allow anyone to easily get involved in fundraising to find a cure for pediatric cancer.
I've partnered with OXO for the past five years to help bring awareness to this cause and am excited to help out for another year!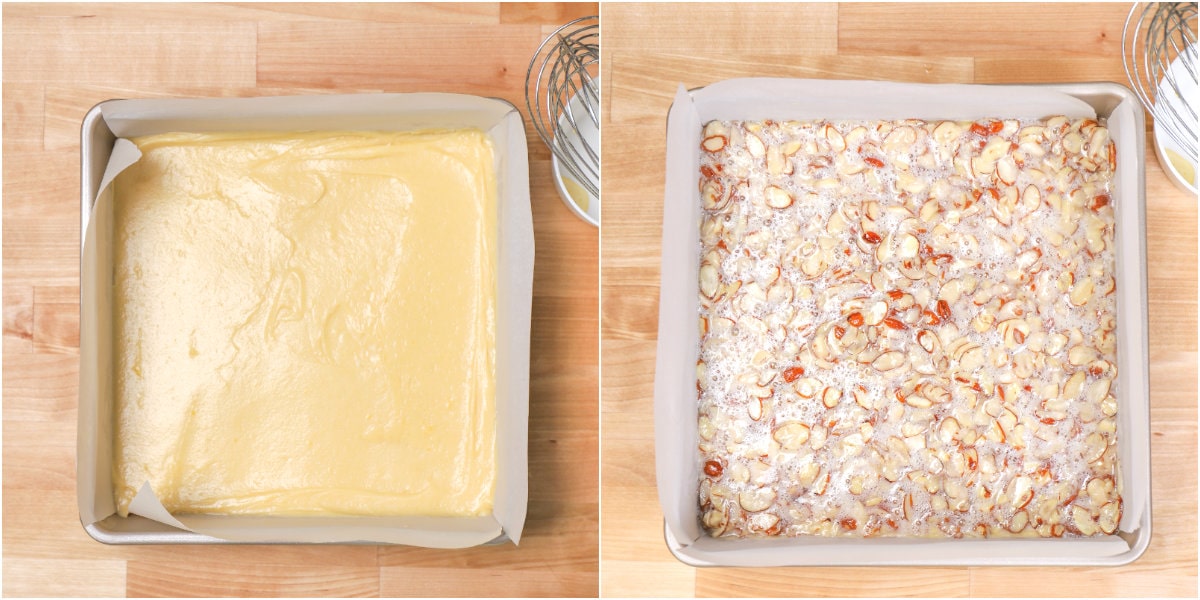 When you can get in the kitchen and bake as a way to help fight pediatric cancer, why wouldn't you?!
You can join in the Cookies for Kids' Cancer challenge by registering your event online; if you mark that you were inspired by OXO when you register, they'll match proceeds from your bake sale up to their annual commitment.
This year OXO is partnering with chef-supporters of Cookies for Kids' Cancer who are providing recipes we hope will inspire people to host their own Cookies for Kids' Cancer bake sales.
This recipe is from Dorie Greenspan and is one that has definitely landed on the make again list!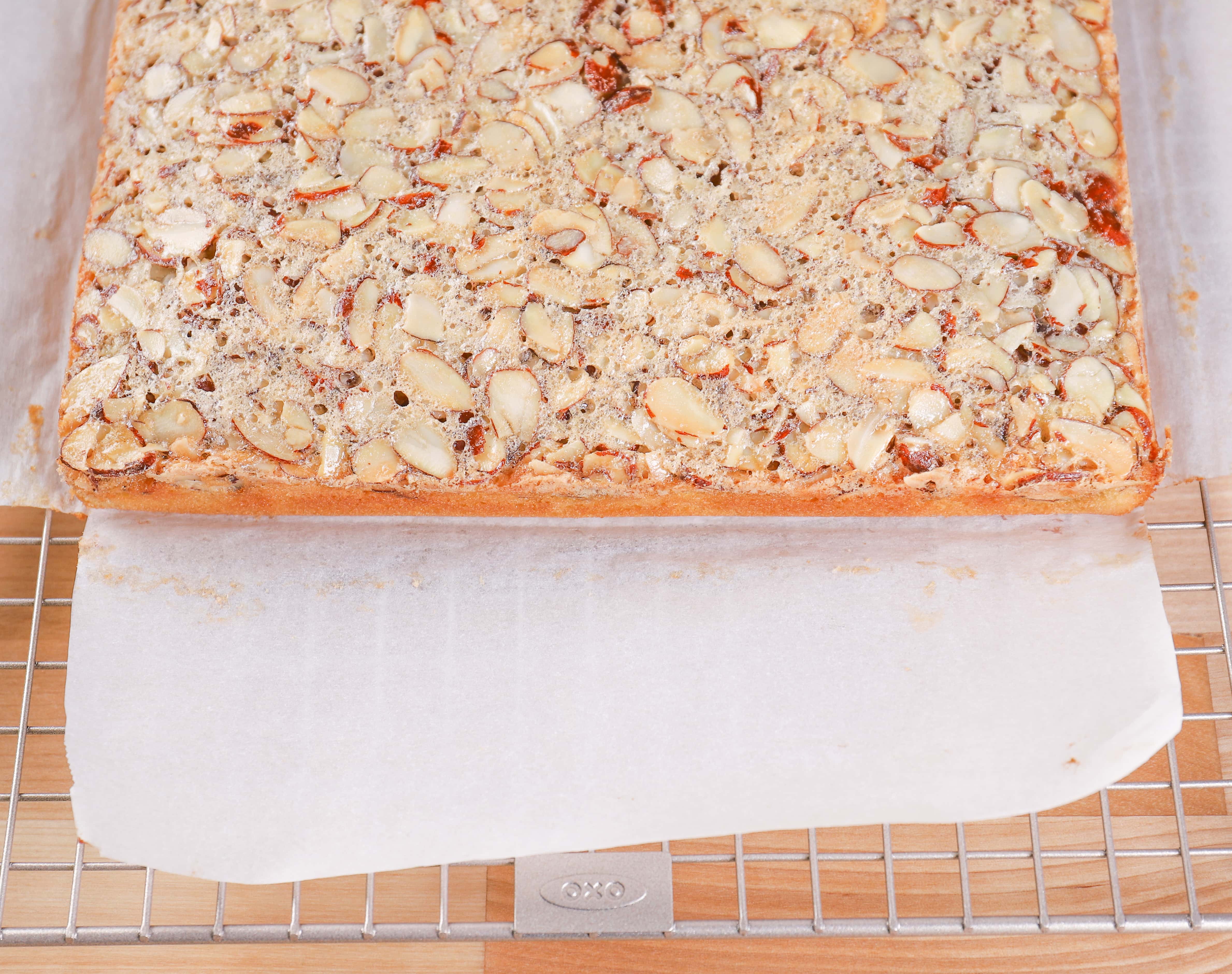 I'd never heard of swedish visiting cake before, but I was clearly missing out. The soft, chewy cake is both delicious and easy to make.
The topping to these bars is a crunchy almond meringue. This was my first time making a meringue that didn't need to be whipped. All you have to do is mix it together, and let it sit while you prepare the cake batter.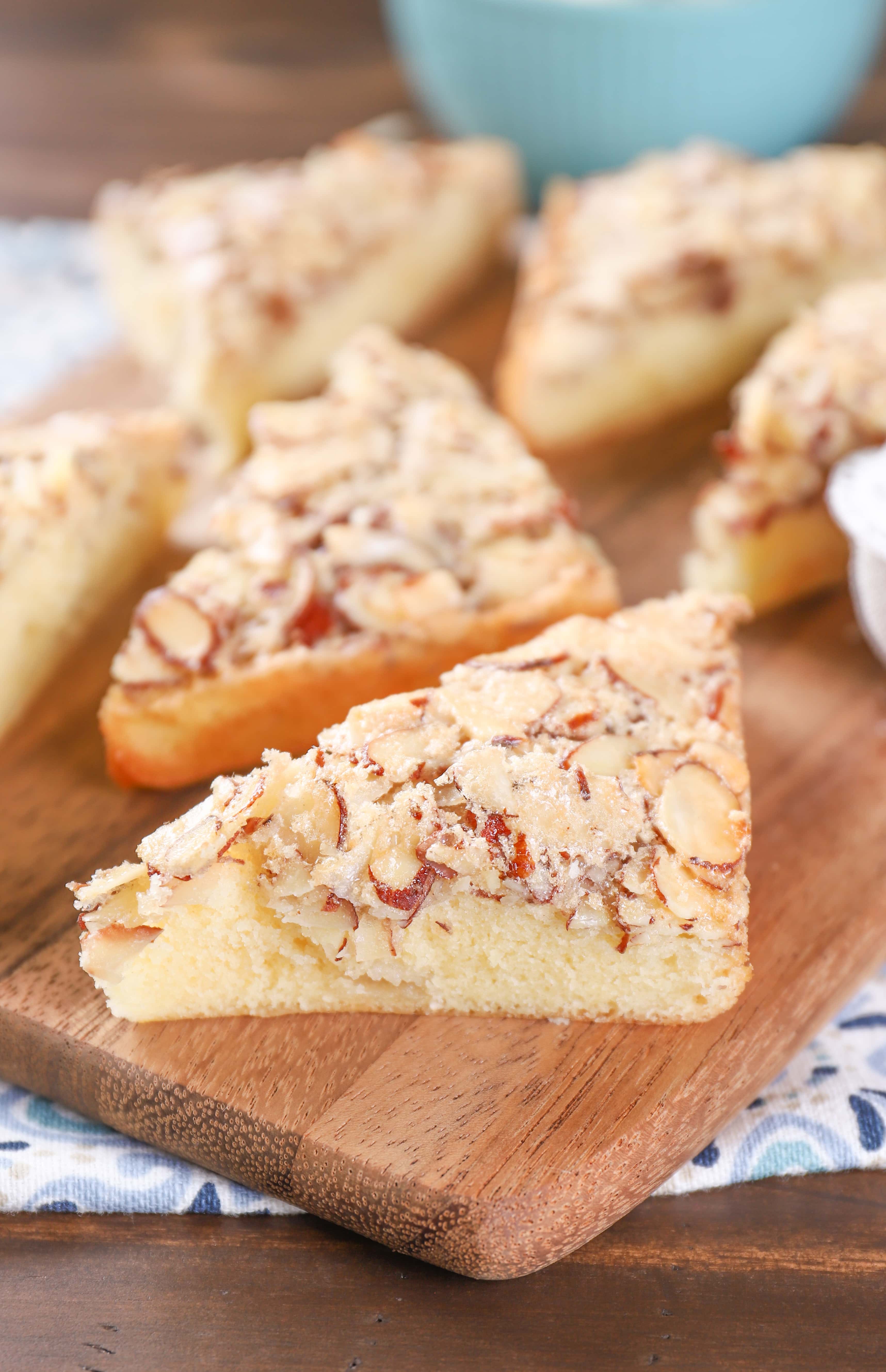 The meringue turned out tasting amazing. Light, airy, sugary, crunchy. I wanted to pick off the topping and eat it plain!
I managed to avoid just eating the topping and sprinkled on some confectioner's sugar right before serving.
My husband was glad that I saved some of the almond meringue for him. He commented right away that we need to make desserts like this more often!
And now that my oven is back in use, that will probably happen!
Swedish Visiting Cake Bars
Author:
Ingredients
For the Topping
1 cup (120 grams) confectioners' sugar
3 large egg whites
1½ cups (150 grams) sliced almonds, blanched or unblanched
For the Bars
¾ cup (150 grams) sugar
2 large eggs, at room temperature
¼ teaspoon fine sea salt
1½ teaspoons pure vanilla extract
¼ teaspoon pure almond extract
1 cup (136 grams) all-purpose flour
1 stick (8 tablespoons; 4 ounces; 113 grams) unsalted butter, melted and cooled
Confectioners' sugar, for dusting (optional)
Instructions
Center a rack in the oven and preheat it to 350 degrees F. Lightly butter a 9-inch square baking pan and line it with parchment paper.
To make the topping: Put the sugar in a medium bowl and pour over the egg whites. Using your fingers or a fork, mix until the sugar is moistened. If there are lumps, ignore them. Toss in the almonds and stir them around until they're coated with the sugared whites. Set aside while you make the batter.
To make the bars: Working in a large bowl, whisk the sugar, eggs and salt together until the mixture lightens in color and thickens a little, about 2 minutes. Whisk in the vanilla and almond extracts. Switch to a flexible spatula and gently stir in the flour. When the flour is fully incorporated, gradually fold in the melted butter. You'll have a thick batter with a lovely sheen. Scrape it into the pan and use the spatula to work the batter into the corners. The layer will be very thin.
Give the topping another stir, or a run-through with your fingers, and turn it out onto the batter. Use a spatula or your fingers to spread the almonds evenly over the mixture, making sure to get nuts into the corners too.
Bake for 28 to 32 minutes, or until a tester inserted into the center of the cake comes out clean or with only a few crumbs stuck to it. The meringue topping will be pale golden brown. If you'd like a deeper color on the topping, run it under the broiler until you get the shade of gold you like best.
Transfer the pan to a rack and let rest for 5 minutes, then run a knife around the edges of the cake and unmold it onto the rack. Very gently peel away the parchment and invert the cake onto another rack to cool to room temperature.
Transfer the cake to a cutting board and, using a long, thin knife, slice it into nine 3-inch squares. For smaller portions, cut each square into two triangles. If you'd like, you can dust the bars with confectioners' sugar just before you serve them.
Storing: Wrapped, the bars will keep at room temperature for 4 to 5 days.
This recipe is used with permission from Dorie Greenspan's Dorie's Cookies.
This post was created in exchange for OXO product and a donation to Cookies for Kids' Cancer.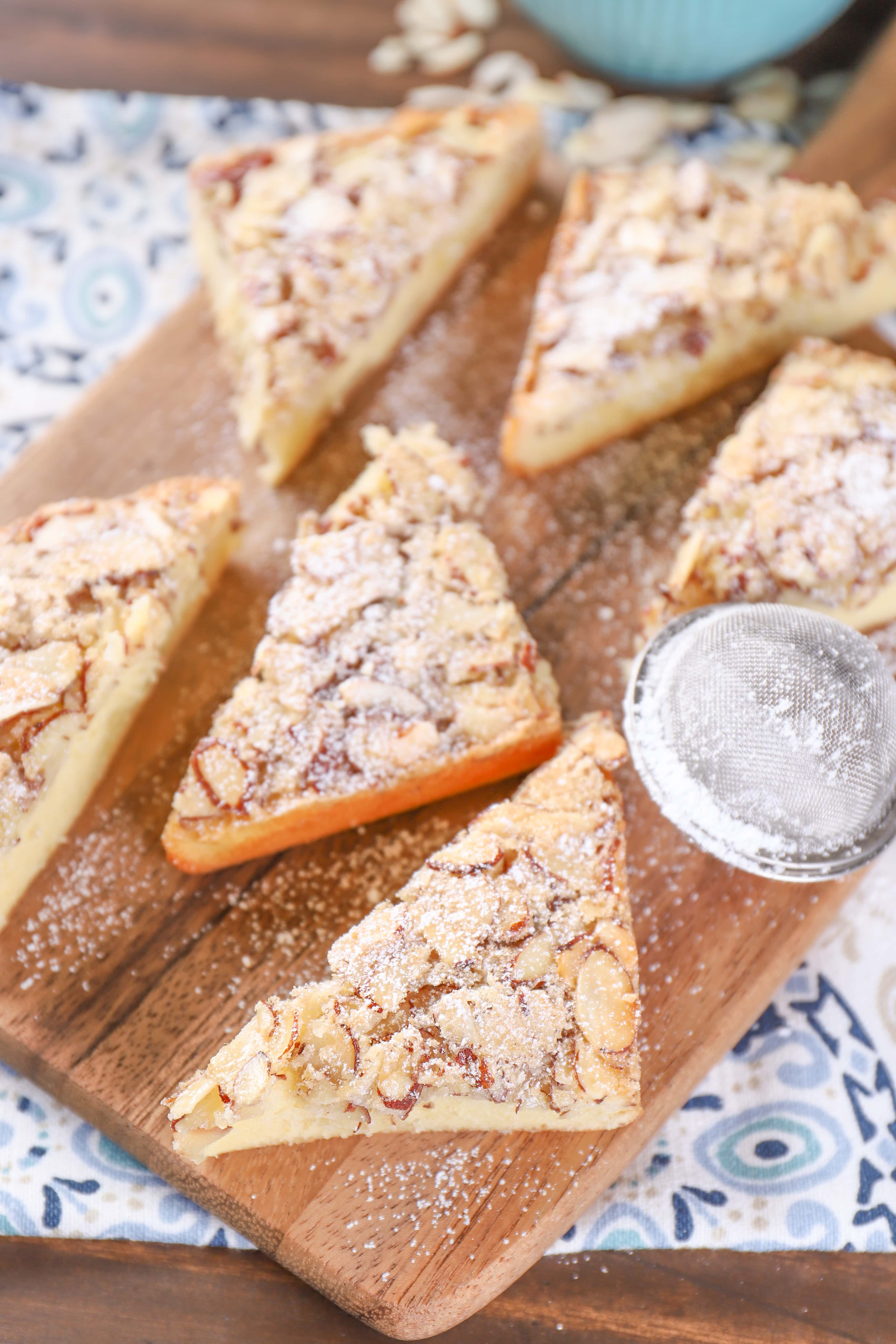 Check out the products used in this recipe:
5 lb Food Scale with Pull Out Display
Non-stick Cooling and Baking Rack