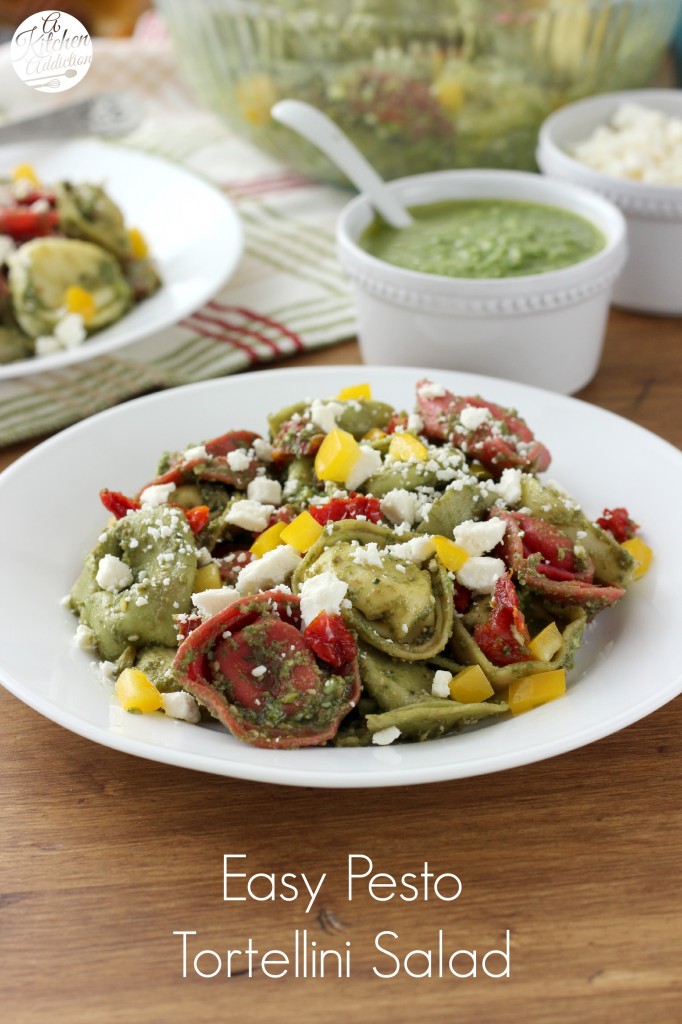 I'm not sure I should call today's salad a recipe. It's more of a suggestion on how to assemble a pasta salad. In an attempt to switch up some of my quick and easy warm weather meals, I've been trying some different meatless options.
This chilled pesto tortellini salad was a hit and definitely has found a way onto our summer menu not only because of it's flavor, but also for how easy it is to bring to outdoor events.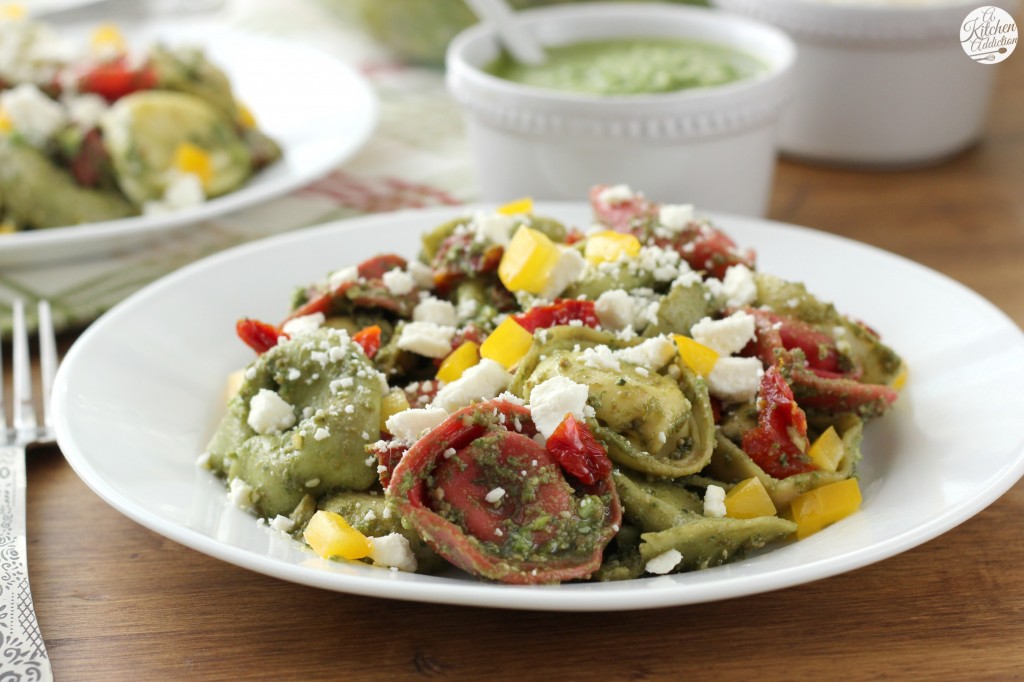 Grab your favorite brand of tortellini and your favorite pesto (whether homemade or store bought) and mix. That's the simple base for this tasty salad.
I love flavors of sun-dried tomatoes and feta, so I made sure that those flavors could shine through in this dish.
To give the salad a bit of crunch, I also added some chopped yellow bell pepper. And that's it. A quick and easy no-bake, no need to heat up your house, meatless summer meal!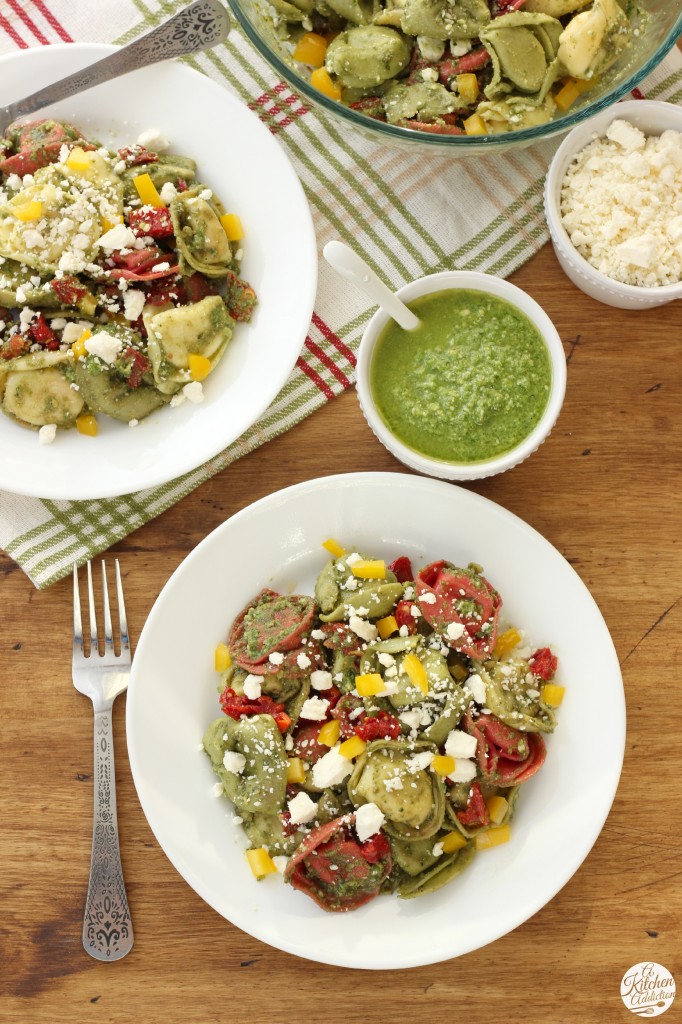 Not only is this salad super easy and great to bring to picnics or other outdoor gatherings cold, but this pesto tortellini salad is also delicious warm.
Just heat it up on the stovetop or in the microwave before serving and you have some easy, warm comfort food all ready to go!
If you're looking for a little more substantial meal, serve it with your favorite grilled meat!
Easy Pesto Tortellini Salad
Ingredients
1 (19 oz) package cheese tortellini
1/2 C pesto (homemade or store bought)
1 (7 oz) jar sun-dried tomatoes packed in oil, drained and chopped
1/2 C bell peppers, chopped
1/2 C feta cheese crumbles + more for garnish if desired
Instructions
Cook tortellini according to package instructions. Remove to a large bowl to cool.
Once tortellini is cool, stir in pesto, sun-dried tomatoes, and bell peppers to combine. Refrigerate for one hour or until salad is completely chilled.
Stir in feta cheese right before serving.
To serve warm:
Add pesto, sun-dried tomatoes, and bell peppers immediately after cooking tortellini. Microwave or heat on the stovetop until salad is heated through.
Recommended Products
As an Amazon Associate and member of other affiliate programs, I earn from qualifying purchases.