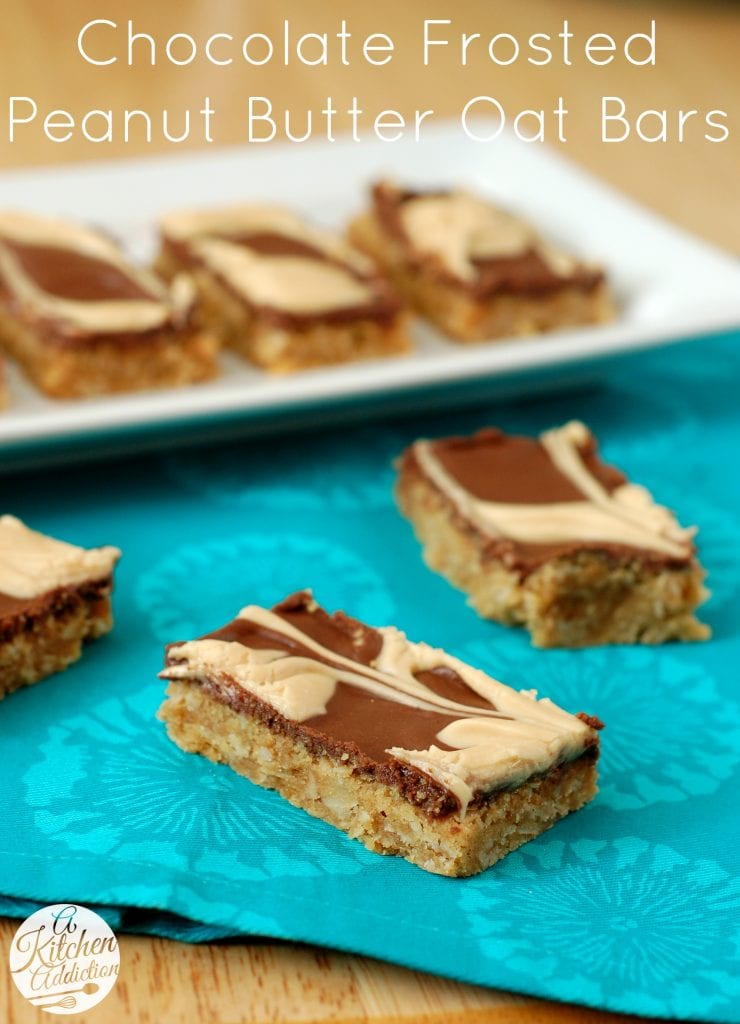 How is it already Memorial Day this weekend? This month, especially the last two weeks, flew by! The past week was spent in Florida where I attended the Food Blog Forum conference. After the conference, we headed to St. Pete Beach for a mini vacation. It was so nice to not have a schedule for a few days. Just sit at the beach and do nothing! We just got back at 1 am Thursday morning, so I am glad that this weekend is 3 days long! That way we can slowly ease back into the reality of actually having a schedule with no random walks on the beach!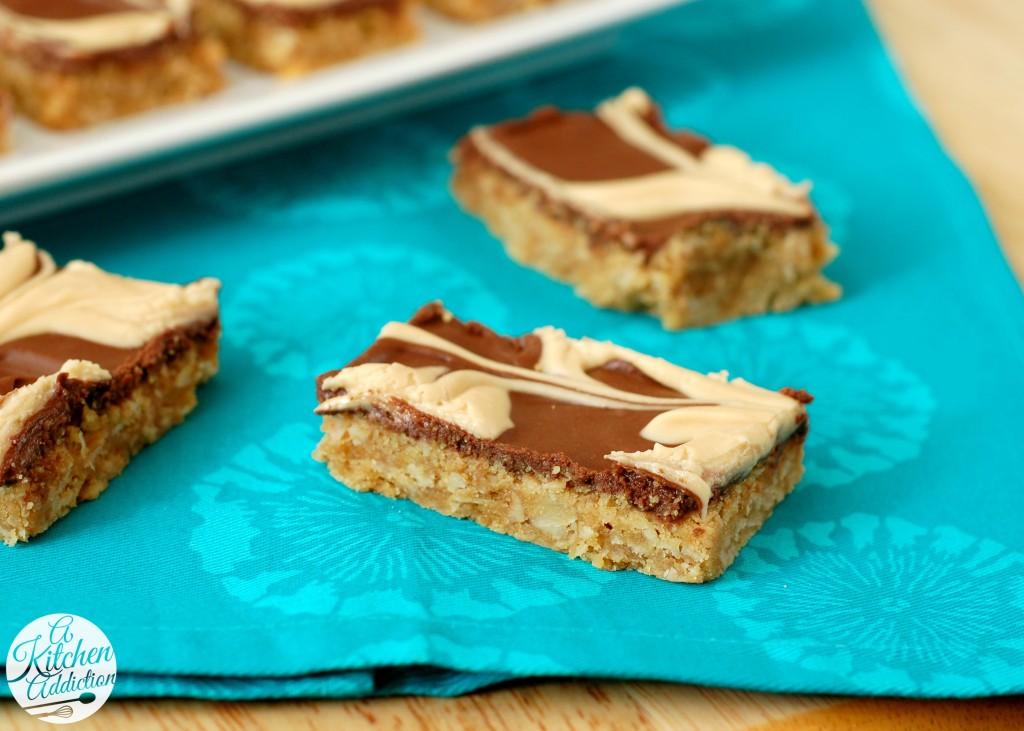 Do you have any plans for Memorial Day? We're hoping to grill out if the rain stays away. If you saw my burger recipe on Monday, you know what I like to eat when we go on picnics and many of those foods will be present on Monday! If you're planning a picnic, you need to add these chocolate frosted peanut butter oat bars to your menu. (Oh, and make sure you make those chili lime feta burgers from Monday!)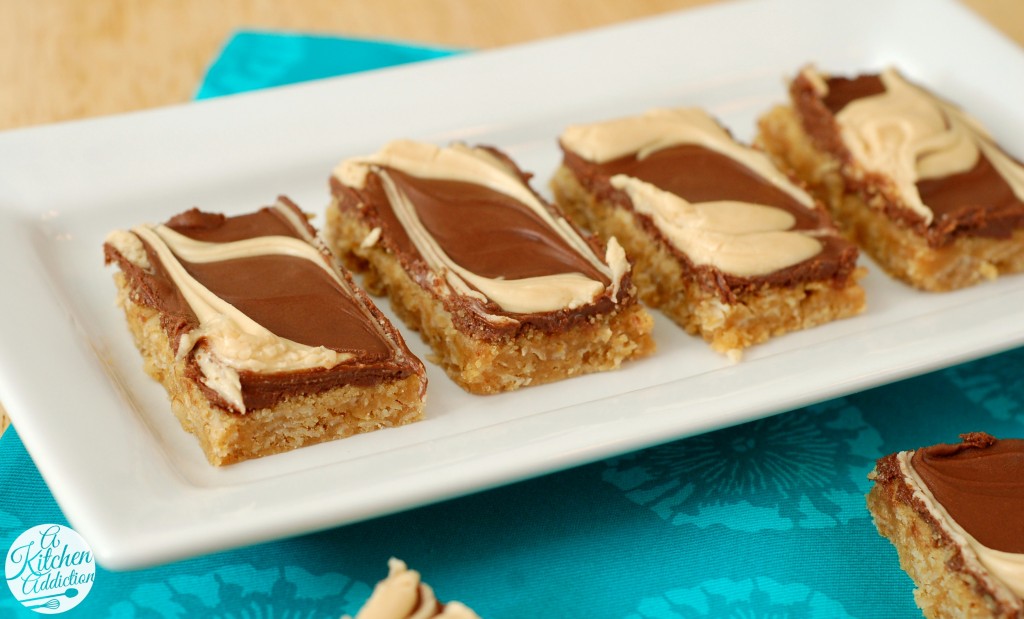 You can't go wrong with a chewy, peanut butter oat base and creamy chocolate peanut butter frosting! The oat layer tastes just like a chewy peanut butter oatmeal cookie and the rich chocolate frosting is swirled with a sweet, peanut butter frosting. These bars are the perfect companion to any picnic. They are easy to handle and pack, making them easy to bring with you to your next outing!

Chocolate Frosted Peanut Butter Oat Bars
Ingredients
For the Bars
⅓ C sugar
½ C brown sugar
½ C butter, softened
1 egg
½ C peanut butter
1 C all-purpose flour
1 C oats
½ tsp baking soda
¼ tsp salt
For the Frosting
1 C confectioner's sugar
¼ C unsweetened baking cocoa
¼ C peanut butter
¼ C milk, divided
Instructions
Preheat oven to 350. Lightly spray a 9x13 baking dish.
In the bowl of stand mixer, cream together sugars and butter. Add in egg and peanut butter and beat until well-combined. Stir in flour, oats, baking soda, and salt to combine.
Press dough into the bottom of prepared baking dish. Bake for 15-20 minutes or until just starting to turn golden brown. Remove to wire rack to cool completely.
To prepare frosting: Stir together confectioner's sugar, peanut butter, and 3 tablespoons milk until creamy. Set aside a ⅓ C. Stir baking cocoa into the remaining frosting. Add another 1 tablespoon milk and mix until creamy. You may need to add another tablespoon of milk to reach desired consistency.
Spread chocolate frosting over the top of cooled bars. Drop peanut butter frosting by tablespoon full over the top of the chocolate frosting. Swirl peanut butter frosting with a knife to create a marbled effect.
Allow frosting to set and cut into bars.
This recipe is slightly adapted from
Betty Crocker
.