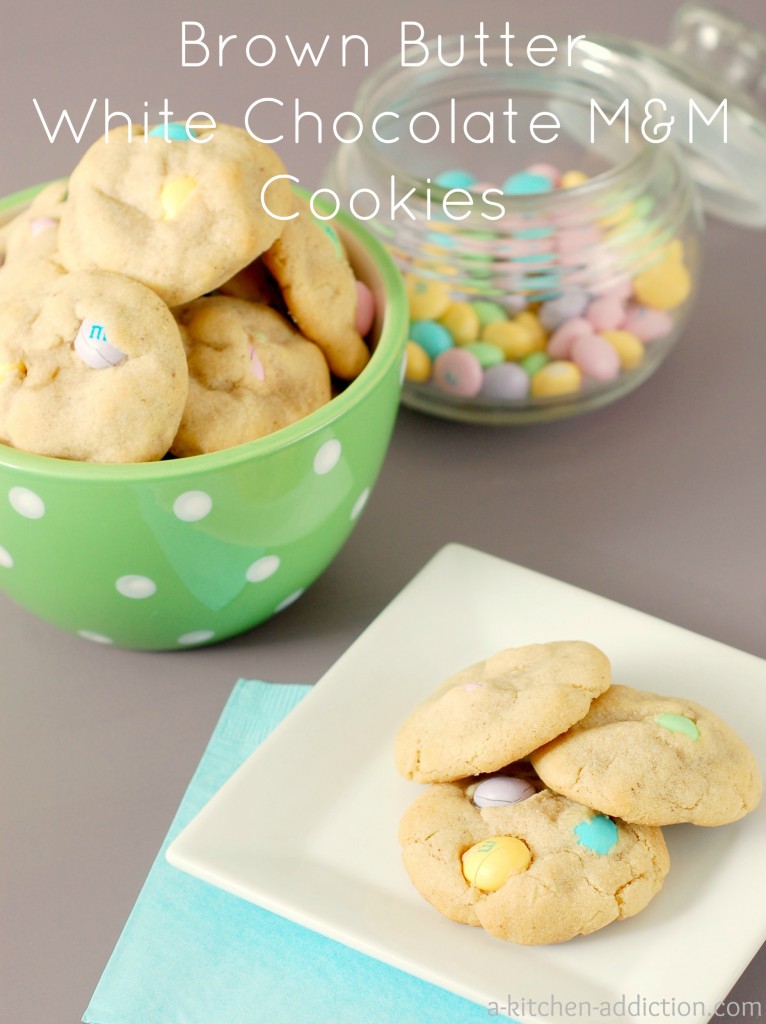 Somehow when I have walked into the stores and seen Easter decorations and candy all over the place, it hasn't registered with me that Easter is at the end of this month.
So, when my mom e-mailed a couple of days ago asking what our plans for Easter were, I thought, oh, we have a while before we need to nail down any plans.
Then I looked at the calendar. . .it's only three weeks away!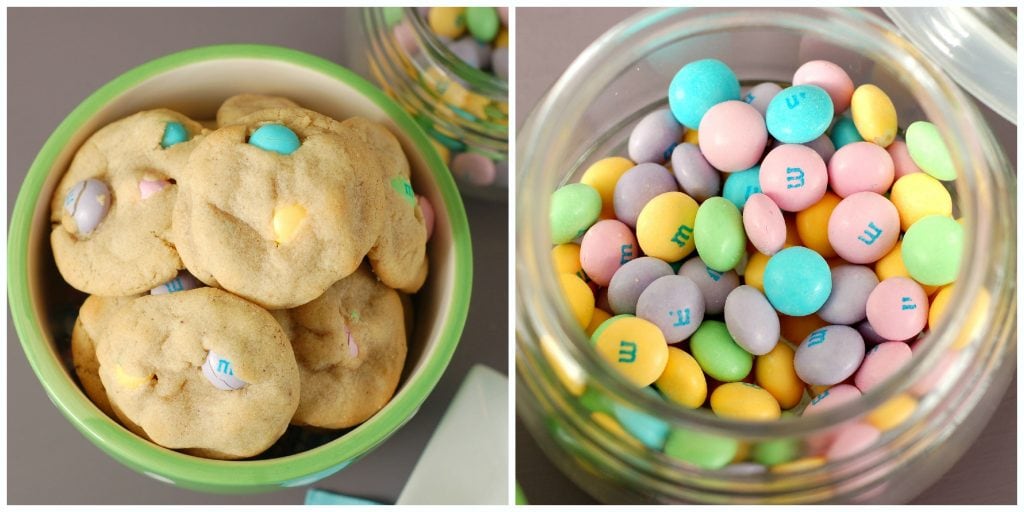 I blame it on the  fact that when I look outside I see huge snowflakes falling, trees covered with snow, and way more white than green. (Though it may be getting up to freezing today!)
So, in order to get more spring in our house, I thought it was about time that I actually stopped and looked at the Easter candy to see what was new and what I could make with it.
Since my husband likes white chocolate, I was immediately drawn to the new white chocolate M&M's at Target and knew that I wanted to make cookies with them.
What better cookies to bake them in than brown butter cookies, brown butter white chocolate M&M cookies!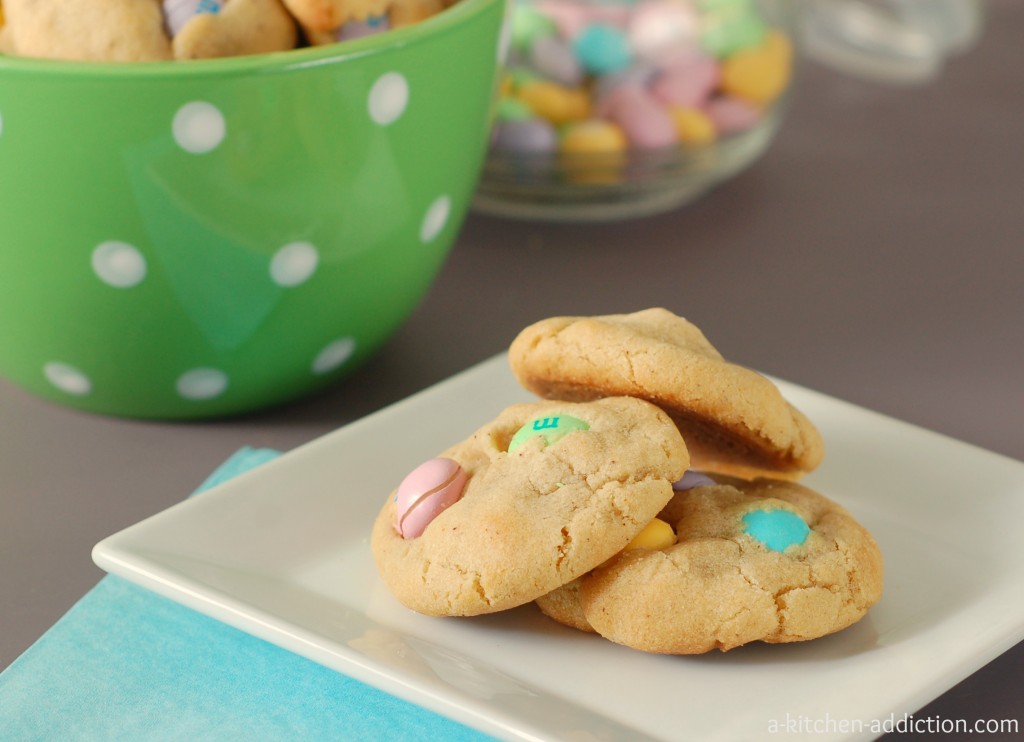 The nutty richness of the brown butter is the perfect base for the sweet, creamy white chocolate M&M's. Plus, brown butter in cookies is a good thing no matter what kind of candy is added!
So, now when I want to feel warm and pretend that it's Spring, I can grab one of these cookies with their festive pastel colors!
(Okay, so maybe that was just an excuse to make a good M&M cookie. . .)

Brown Butter White Chocolate M&M Cookies
Ingredients
½ C butter, softened
⅔ C brown sugar
¼ C sugar
1 egg
1 tsp vanilla extract
1½ C all-purpose flour
½ tsp baking soda
½ tsp salt
½ C white chocolate M&M's
Instructions
Melt butter in a small saucepan over medium heat. Stir constantly until butter turns light brown. Remove from heat immediately. Pour butter into a heat-safe container and allow to cool. (If you want to speed up the cooling process, stick the bowl in the refrigerator for 15 minutes.)
In the bowl of a stand mixer, cream together cooled butter and sugars. Add in egg and vanilla extract and beat until well-combined.
In a medium bowl, whisk together flour, baking soda, and salt. Add dry ingredients to wet ingredients and beat until just combined. Stir in M&M's.
Cover bowl with plastic wrap and refrigerate for 30 minutes.
While dough is chilling, preheat oven to 350. Line a cookie sheet with a baking mat or spray with non-stick cooking spray.
Scoop dough out onto cookie sheet by heaping tablespoonful. Bake for 7-8 minutes or until cookies just start to turn light golden brown.
Remove cookies to a wire rack to cool.
Store leftovers in an airtight container.
This recipe is adapted from
Keep It Sweet Desserts
.