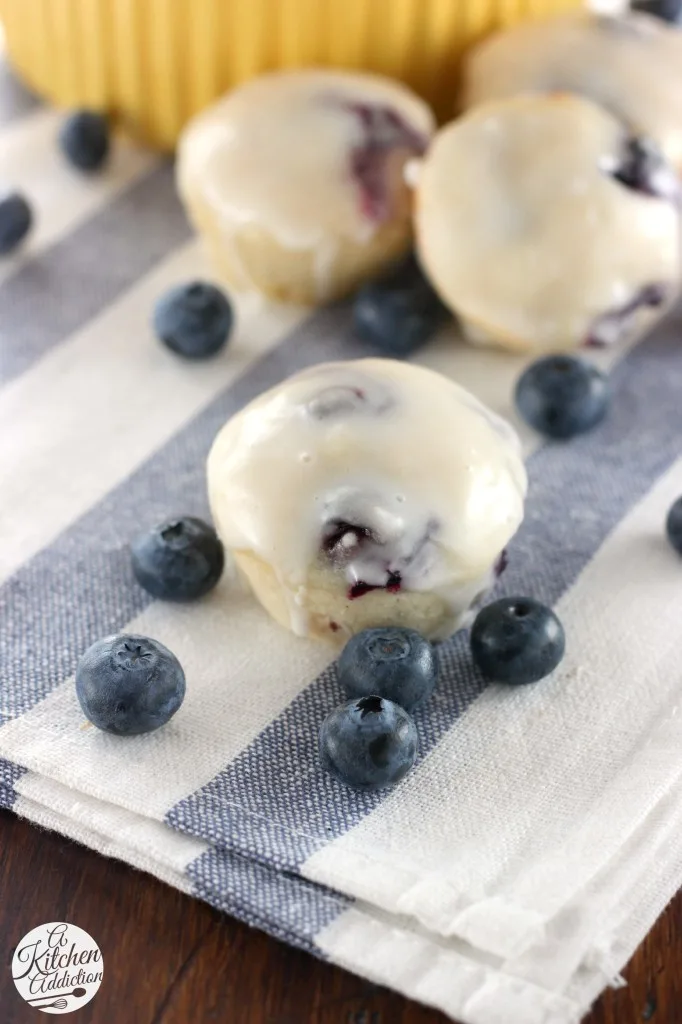 After a weekend of sickness, I'm ready for a new week to begin. But it's not your typical Monday morning. This Monday morning is made better thanks to a celebration.
Taylor from Greens and Chocolate is having a baby boy and a group of bloggers have gotten together to celebrate!
Since we can't all get together in person to celebrate, we're going virtual with the baby shower and sharing the food we would bring if we could all get together. (So be sure to check out the links below for some great baby shower treats.)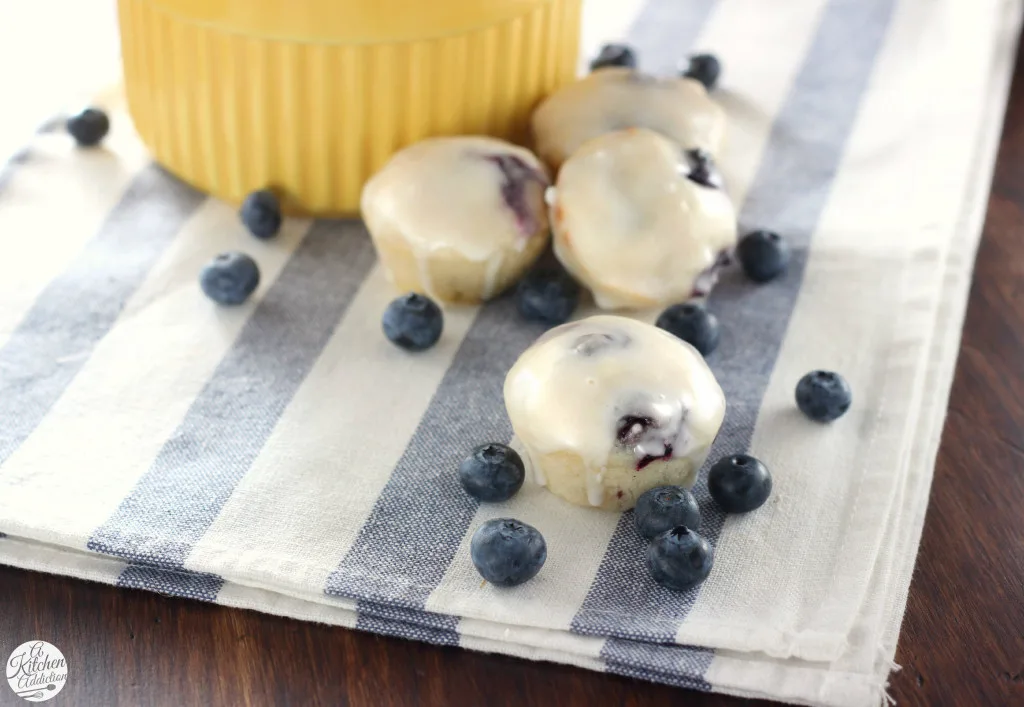 Since moving to Minnesota, I've actually had the opportunity to meet Taylor and she is just as sweet as you would think from interacting with her online.
I can't wait to meet her sweet baby boy when he arrives! I know Taylor is a fan of fresh fruits and whole grains so I thought these blueberry lemon donut muffins would be a good fit for celebrating!
White whole wheat flour gives these muffins a nutritional boost without compromising texture or flavor, and each donut muffin is bursting with sweet, juicy blueberries.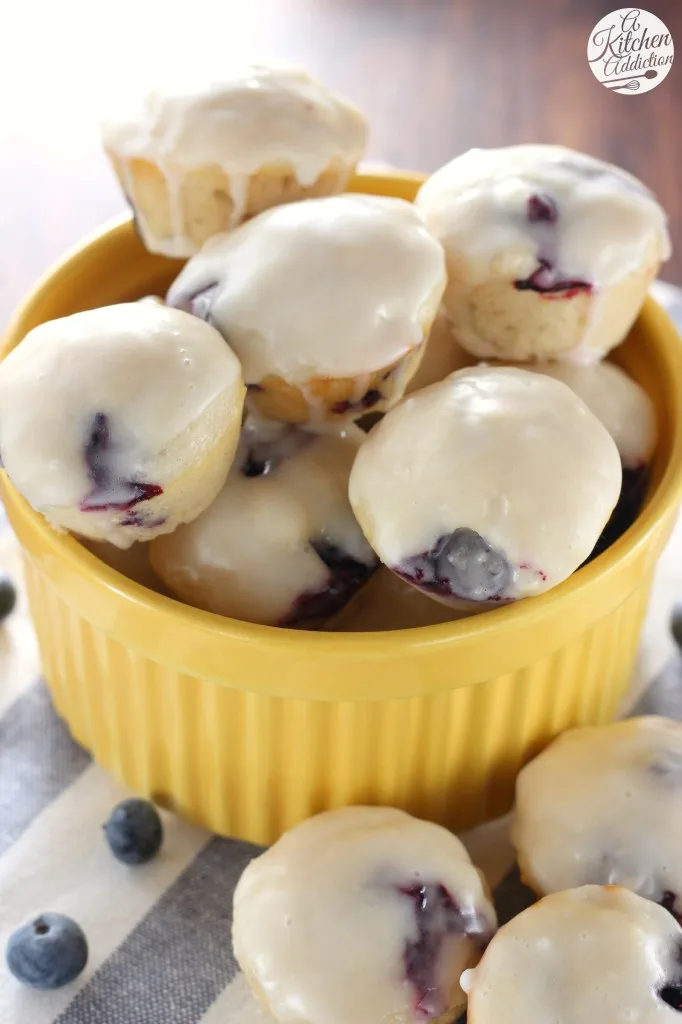 Lemon is such a great pairing with blueberries that I couldn't resist throwing in fresh lemon zest and juice at the last minute. These bite size donut muffins make a fun, flavorful alternative to normal donuts or muffins.
Serve them for breakfast to celebrate the last day of school, make them for a delicious afternoon snack, or take them to a baby shower!
Blueberry Lemon Donut Muffins
Author:
Ingredients
For the Muffins
2 C white whole wheat or all-purpose flour
1 1/2 tsp baking powder
1/4 tsp baking soda
1/2 tsp salt
2/3 C sugar
1 tsp lemon zest
1/3 C butter, melted and cooled
1 C milk
3 tbsp fresh lemon juice
1 C fresh blueberries
For the Glaze
1 C confectioner's sugar
2 tbsp milk
1/2 tbsp fresh lemon juice
Instructions
Preheat oven to 375. Spray a mini muffin tin with non-stick cooking spray.
In a large bowl, whisk together flour, baking powder, baking soda, salt, sugar, and lemon zest.
Stir in butter, milk, and lemon juice until combined. Stir in blueberries.
Spoon batter into prepared muffin tin. Fill about 3/4 full. I used about 1 tablespoon of batter per cup.
Bake for 5-7 minutes or until edges just start to turn golden brown. Move to a wire rack to cool.
While donut muffins are cooling, prepare the glaze. Stir together confectioner's sugar, milk, and lemon juice until smooth.
Dip tops of donut muffins in glaze. Allow glaze to harden and serve.
Keep the celebration going by checking out the baby shower recipes below!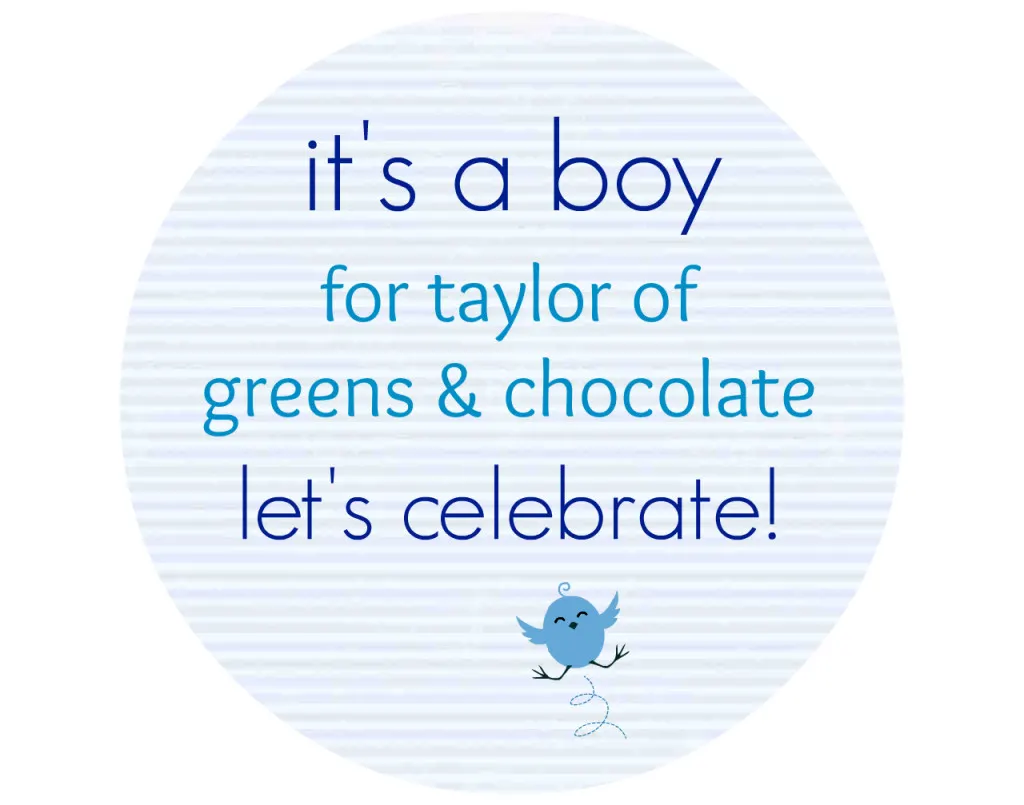 Mrs. Olson's Kitchen – Quick Jam
Girl Versus Girl – Cheesy Polenta Bites with Blueberry Corn Relish
Fit Foodie Finds – DIY Chocolate Chip Peanut Butter Crunch Clif Bars
Making Thyme for Health – Lemon Cupcakes with Fresh Blueberry Buttercream
The Cooking Actress – Caramelized Onions and Cheddar Gougeres
Cookie Monster Cooking – Strawberry, Cucumber, and Mozzarella Phyllo Cups
Garnish with Lemon – Mini Pavlovas with Blueberries and Kiwi
The Lemon Bowl – Blackberry Ginger Smash with Thyme