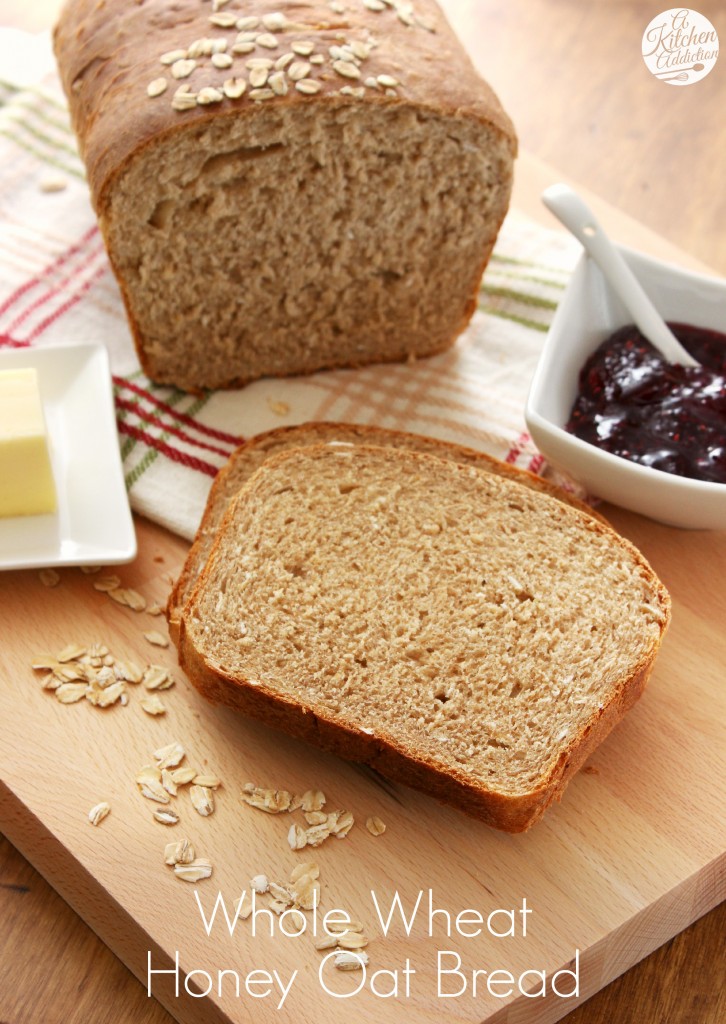 I'm sure it doesn't surprise you that toast is a frequent breakfast of mine. Sure, I like scones, cinnamon rolls, pancakes, etc., but they aren't a typical week day breakfast. Toast is. And the best bread for making toast? This whole wheat honey oat bread. Trust me.
Toasting the bread brings out the nuttiness of the oats that are scattered throughout the bread and accents the hint of the honey in it. Perfect for slathering with your favorite jam or nut butter! If you aren't a fan of toast, this wheat bread is also good for sandwiches or just eating plain!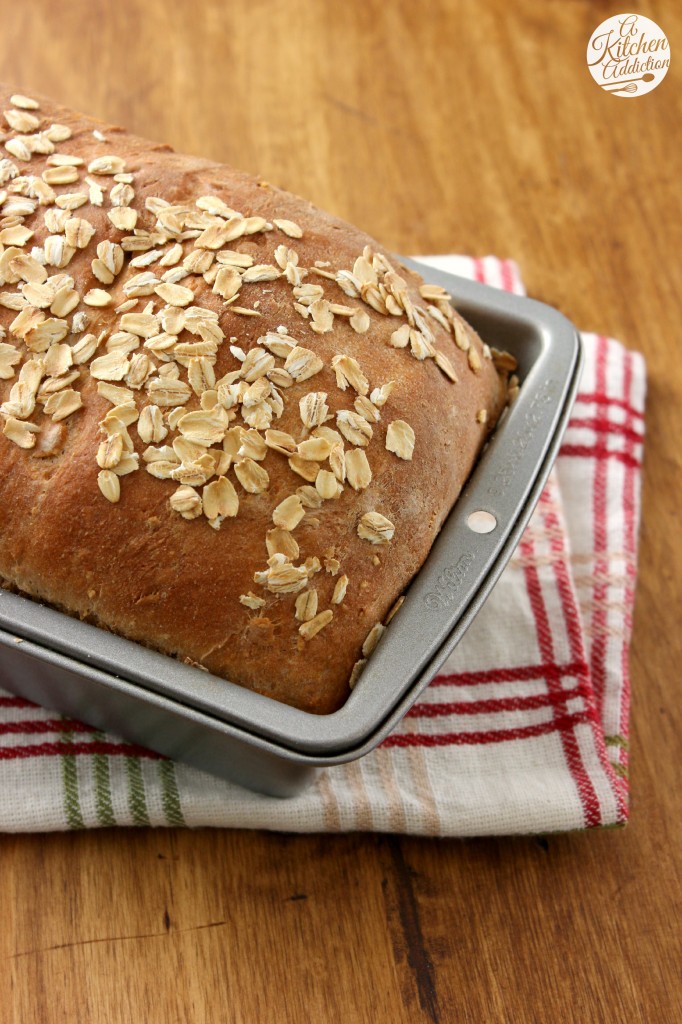 A combination of whole wheat flour and bread flour is used to keep the bread from being too dense and heavy. If you or your family are still skeptical, try using white whole wheat flour or sifting the whole wheat flour for a smoother texture. You may discover that you have found your new favorite bread!
Whole Wheat Honey Oat Bread
Author:
Ingredients
2 1/2 C whole wheat flour
2 C bread flour
2 1/4 tsp instant dry yeast (I used Red Star Yeast)
1 C regular/rolled oats
1 tbsp salt
4 tbsp unsalted butter, melted and cooled
3 tbsp honey
1 C water, warmed to 120-130 degrees F
1 C milk, warmed to 120-130 degrees F
Instructions
In the bowl of a stand mixer, combine flours, yeast, oats, and salt. With mixer on low, slowly add butter, honey, water, and milk until starting to combine.
Switch out paddle for dough hook and mix for 5-6 minutes on medium (or medium low depending on the power of your mixer) until dough comes together and pulls away from the edge of the bowl without sticking when it slaps the sides. Shape dough into a ball and place in a bowl sprayed with non-stick spray or buttered.
Cover with a towel and place in a warm location and allow to rise until doubled in size, about an hour.
Spray a 9 x 5 x 3 inch loaf pan with non-stick cooking spray.
Turn dough out onto a lightly floured surface. Flatten dough out into a square shape, working out air bubbles as you go. Take the top edge and fold into the center of the square. Take the bottom edge and fold it up to the center of the square to meet the top half. Pinch the seam together and gently roll dough back and forth until a log forms that is roughly the size of your bread pan.
Place dough into prepared loaf pan. Gently press dough into the corners of pan. Cover and let rise in a warm location until dough just puffs above the edges of the pan, or about another hour.
Preheat oven to 375. Sprinkle loaf with oats (optional). Bake for 40-45 minutes, rotating pan halfway through baking time, or until crust is brown and sounds hollow when tapped.
Remove bread to a wire rack to cool.
This recipe is slightly adapted to from White on Rice Couple.