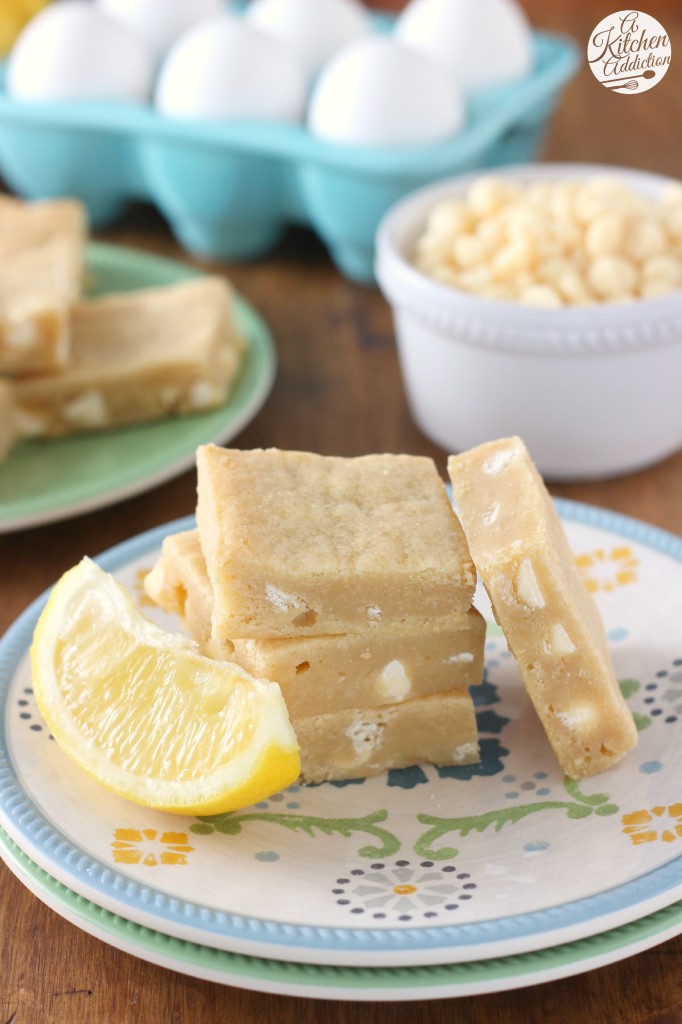 Blondies don't get much attention around here. I usually pass them up for brownies or just skip them entirely. It really is kind of sad since blondies are so easy to make.
All you need are a few simple ingredients and you're good to go! Plus, the base of a blondie is good with so many flavors.
Lately I've been all about using citrus flavors more in baking, so I thought I would start the new year off with not only giving more attention to blondies, but also using citrus.
Enter these white chocolate lemon blondies.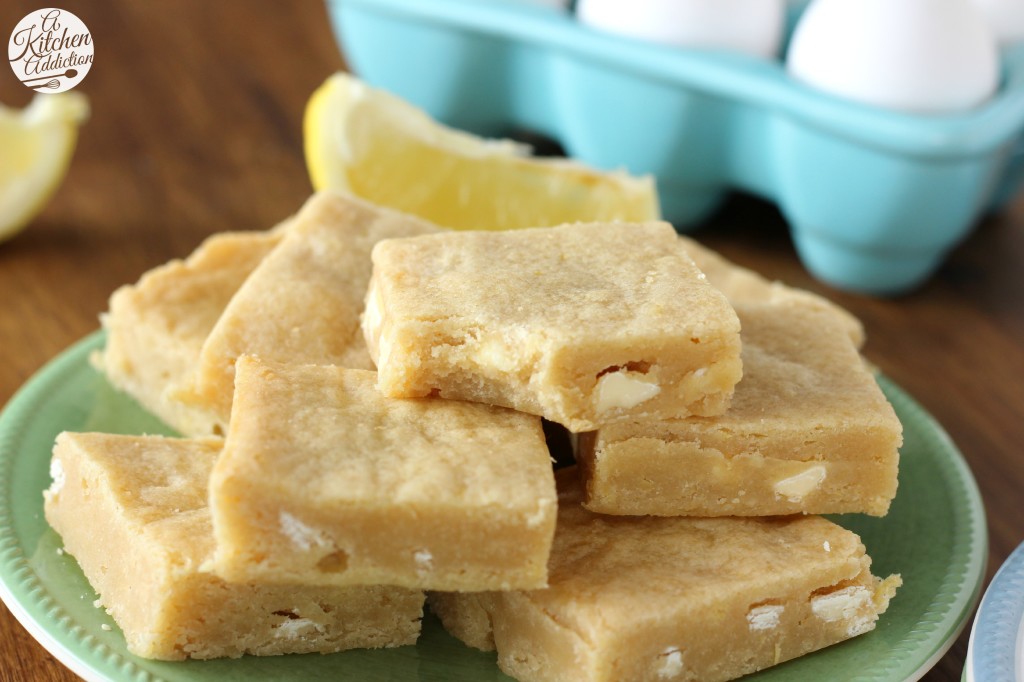 The subtle, citrusy lemon paired with creamy white chocolate is just the flavor combination that soft, chewy blondies need.
Fresh lemon juice and zest give the blondies that bright, tart flavor that I love from citrus fruit. White chocolate gives the blondies the sweetness they need and balance out the tartness of the lemon.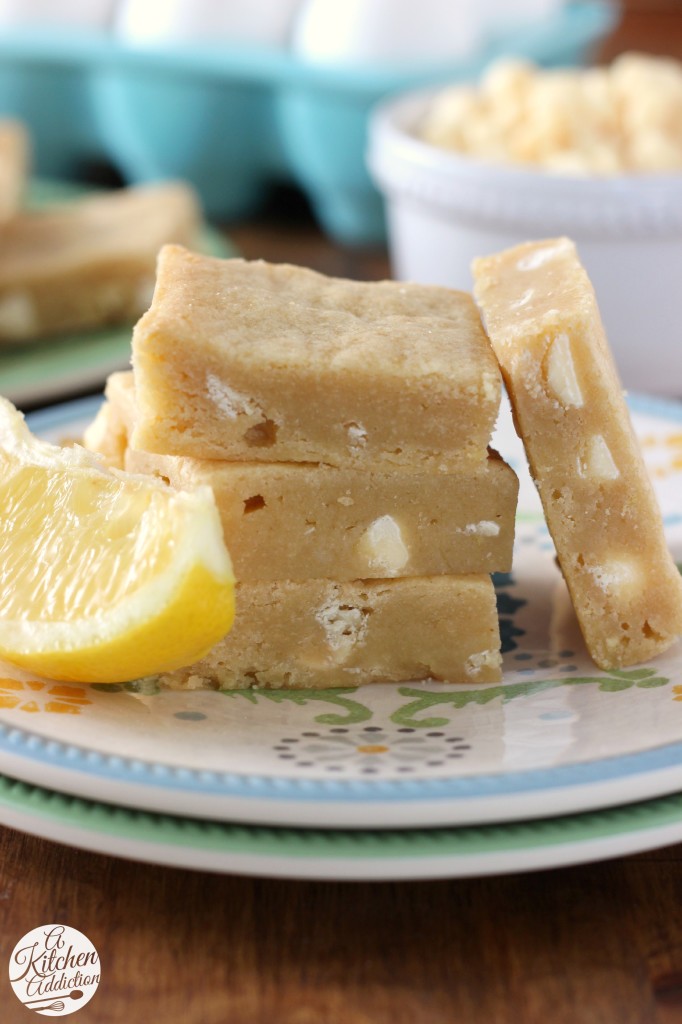 I like to under-bake the blondies just a bit to keep them more dense and chewy and less like the texture of a cookie.
Of course, if you like your blondies more like cookie bars, you can cook them a bit longer. Just don't over-bake them or you'll end up with dry blondies, and nobody likes that!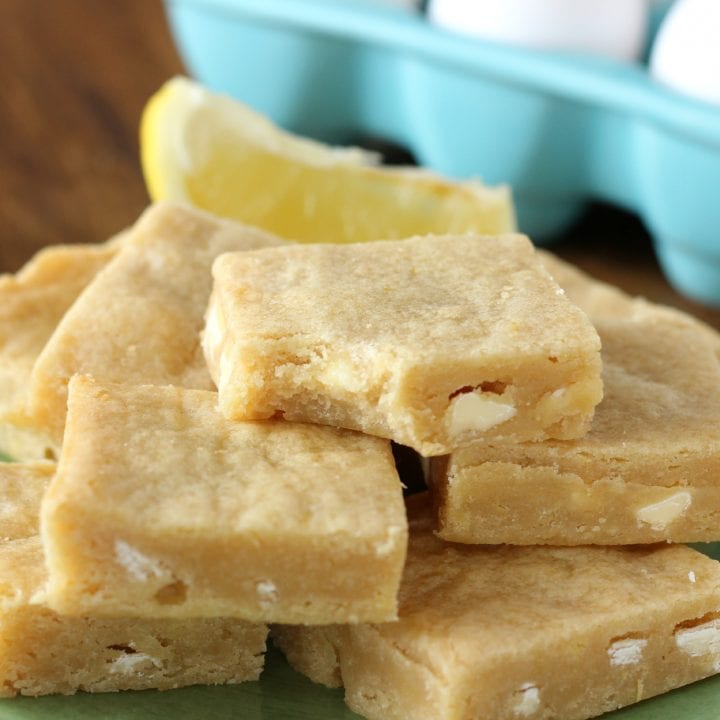 White Chocolate Lemon Blondies
Ingredients
1/2 C butter, softened
1/2 C brown sugar
1/2 C sugar
1 tbsp fresh lemon juice
2 eggs
1 1/4 tsp vanilla extract
1 1/2 C all-purpose flour
2 tbsp lemon zest
1/2 tsp baking powder
1/4 tsp salt
1/2 C white chocolate chips
Instructions
Preheat oven to 350. Spray an 8x8 or 9x9 inch baking dish with non-stick cooking spray.
In the bowl of a stand mixer, or with an electric mixer, cream together butter and sugars. Add lemon juice, eggs, and vanilla and beat until creamy.
In a medium bowl, whisk together flour, lemon zest, baking powder, and salt. Add dry ingredients to wet ingredients and beat until combined.
Stir in white chocolate chips. Dough will be thick. Spread into the bottom of prepared baking dish.
Bake for 20-25 minutes or until just starting to turn golden brown. Do not over bake if you want more of a gooey bar. If you want more of a cookie texture, bake for the entire time.
Remove to a wire rack and allow to cool for 15 minutes before cutting into bars.
Recommended Products
As an Amazon Associate and member of other affiliate programs, I earn from qualifying purchases.