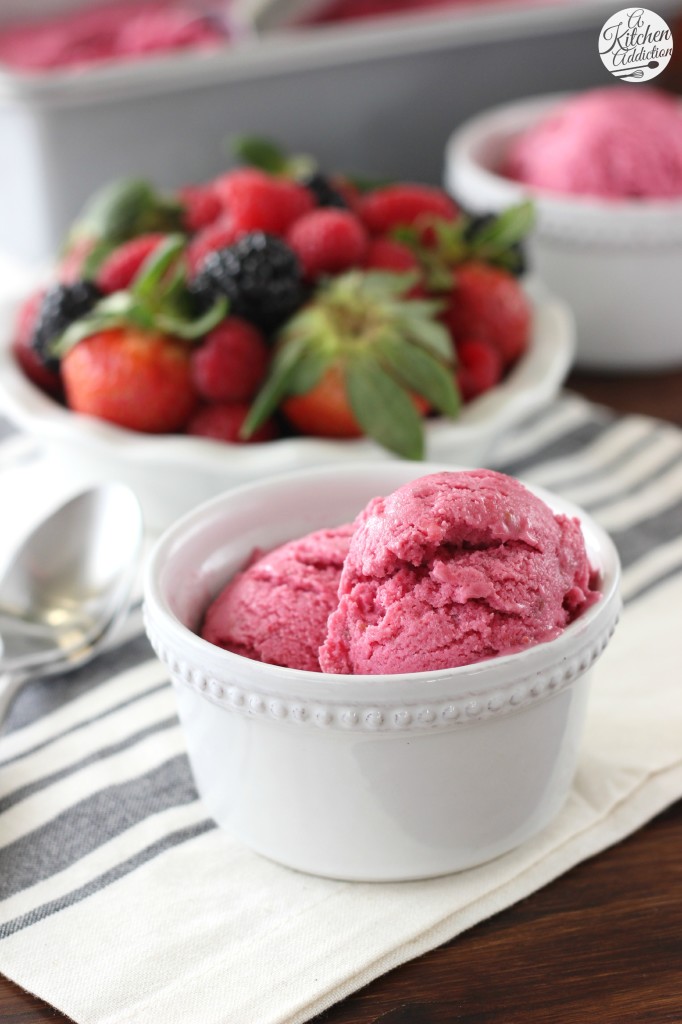 Berries are starting to make an appearance in the grocery stores! Just the other day I walked into the grocery store and they had all kinds of berries on display. Now I know that berries aren't exactly in season here in Minnesota, but that doesn't stop me from eating them! I couldn't walk past all those berries without picking up a carton or two (or 6!). And since I'm always thinking about food (or at least it seems that way), I already had a plan in my mind by the time I got home for how I was going to use some of the berries for frozen yogurt. It was 60 degrees after all and time to put my new ice cream machine to work!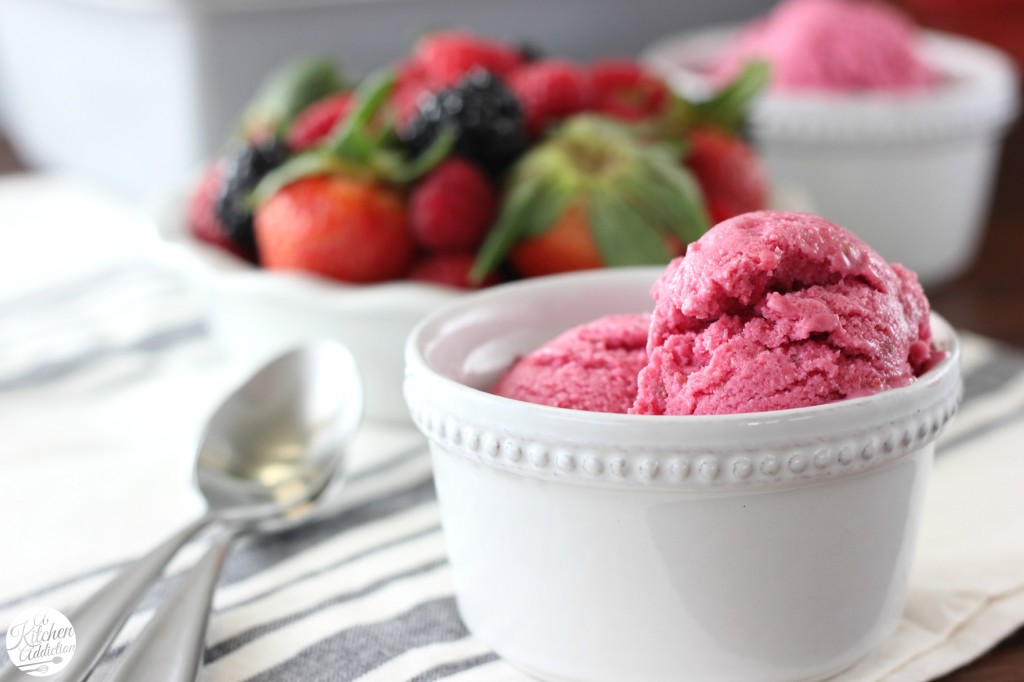 Strawberries, blackberries, and raspberries soon found their way into a food processor to be pureed for a triple berry frozen yogurt. Creamy, fruity and no refined sugar thanks to Madhava Organic AgaveFIVE®. AgaveFIVE® is a blend of organic agave, organic stevia, and monk fruit with no chemicals, preservatives, or additives. This makes it a great low-glycemic sweetener to use in place of sugar. I always like using unrefined and natural sugars whenever possible and this sweetener is just that. Oh, and wondering what the five stands for? This AgaveFIVE® has only five calories per serving!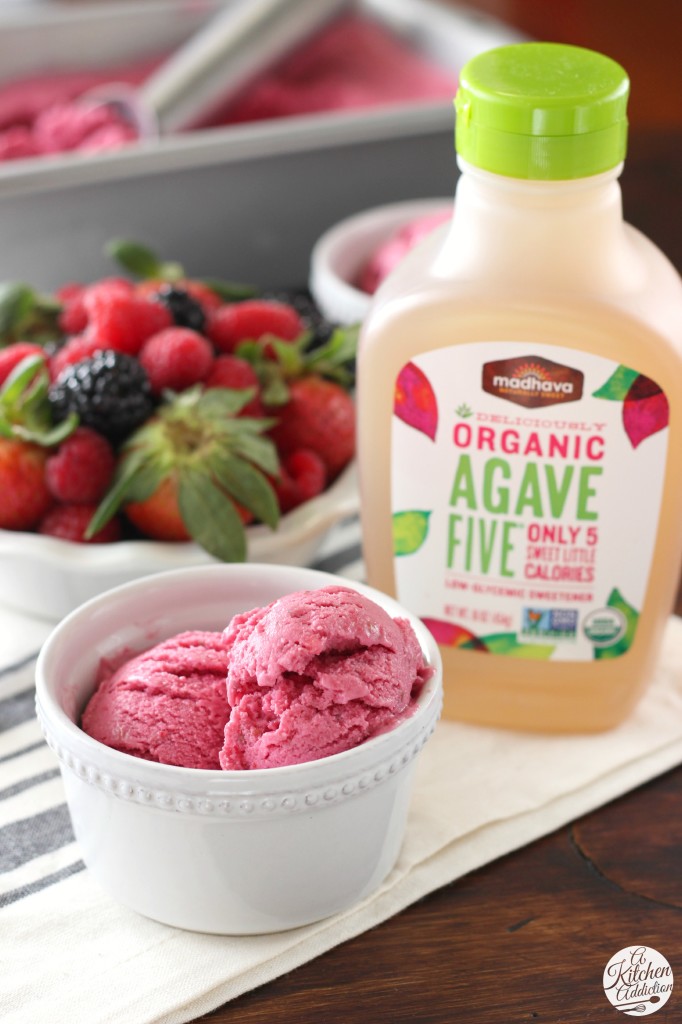 Along with berries and AgaveFIVE®, all you'll find in this frozen yogurt is plain 0% Greek yogurt and vanilla extract. It's simple and delicious allowing for the flavors of the berries to shine through while having just enough sweetness to make it seem indulgent!
Be sure to check out Madhava's Facebook page to see how you can enter to win their "Unrefined (But Still Civilized) Sweepstakes." The winner receives a Blendtec Blender and a drink mix basket to mix up your own sweet, natural, and unrefined delights! Good luck!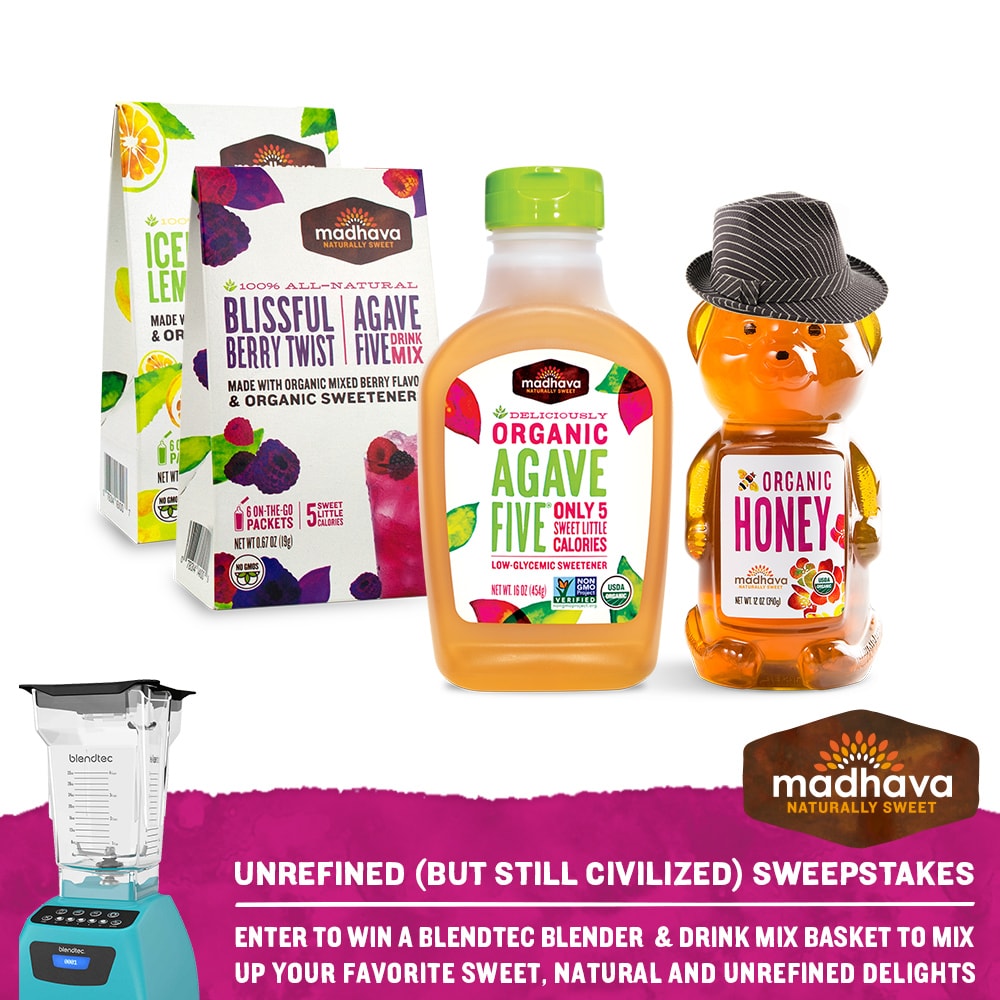 Triple Berry Frozen Yogurt
Author:
A Kitchen Addiction
Ingredients
1 C fresh strawberries
1 C fresh raspberries
1 C fresh blackberries
2 tsp vanilla extract
½ C Madhava Agave syrup
2 C plain Greek yogurt
Instructions
In a food processor or blender, pulse berries until almost completely pureed. Pulse in agave syrup and vanilla extract.
Transfer to a freezer safe bowl and stir in yogurt until well-combined. Cover and place in freezer for 30 minutes.
Place mixture in ice cream machine and churn according to manufacturer's instructions.
Serve soft-set or transfer to freezer and freeze until desired consistency is reached.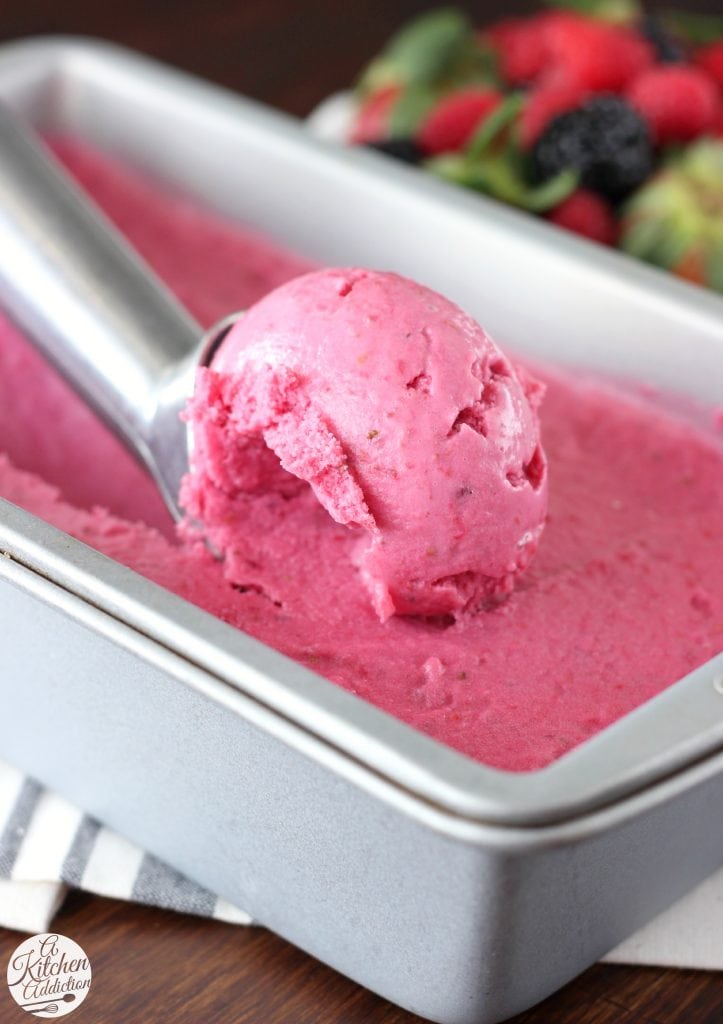 This post is sponsored by Madhava Sweeteners. All opinions are still 100% my own. Thanks for supporting brands that make A Kitchen Addiction possible!