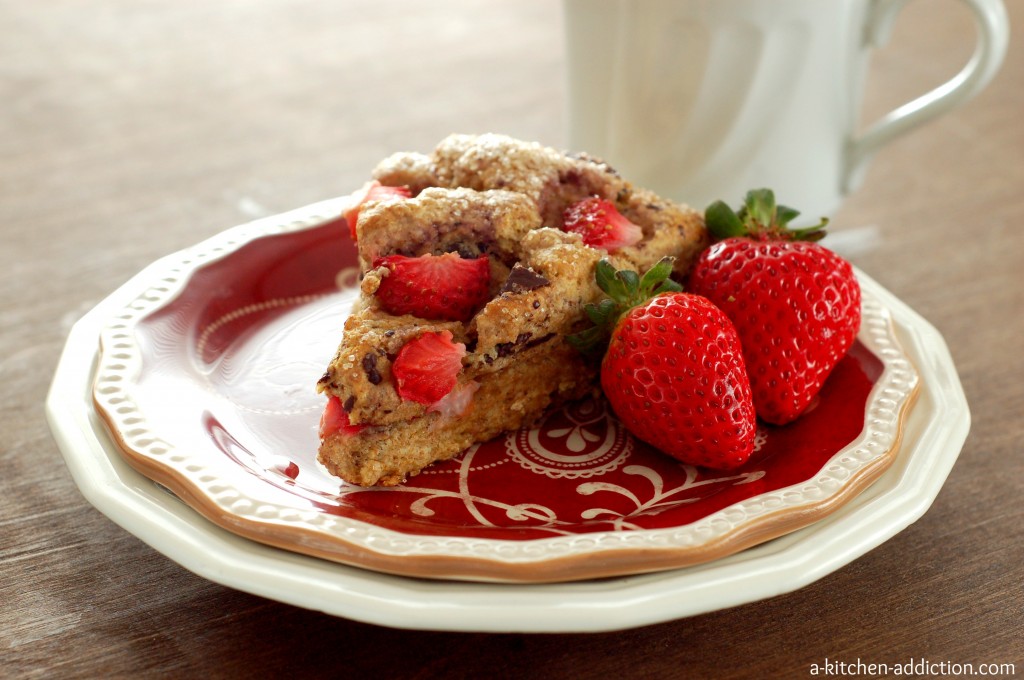 After posting a "sit down" breakfast of banana bread waffles that are perfect for leisurely mornings, I thought I should give you guys a nice "grab and go" breakfast option to add to your collection! While they aren't waffles, these strawberry & dark chocolate chunk wheat scones are a nice alternative to cereal and oatmeal.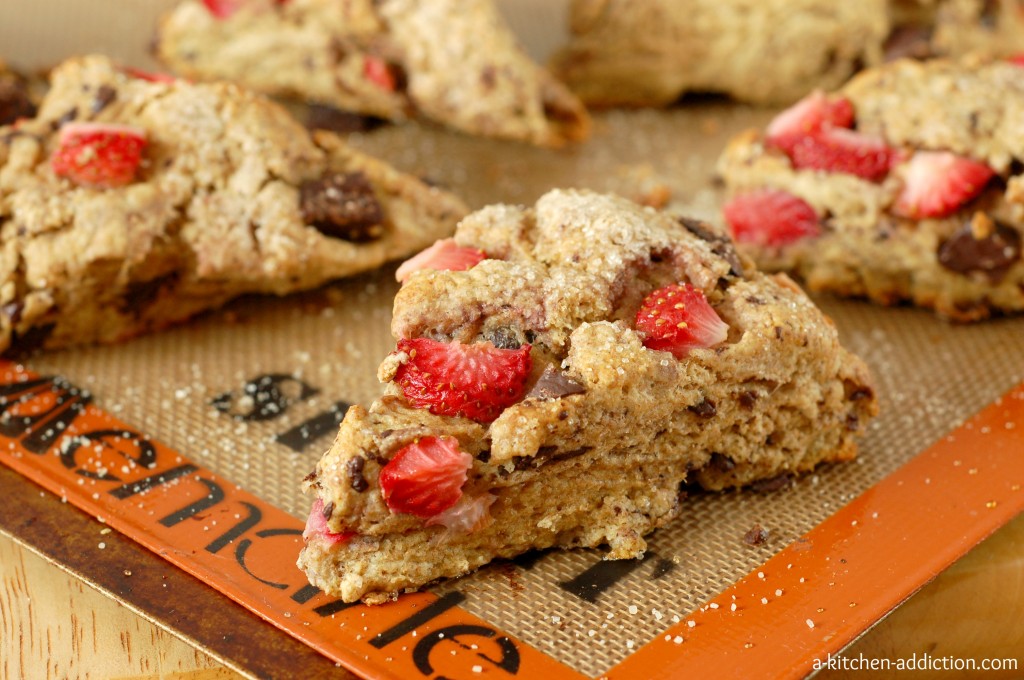 Complex carbs and fiber from the wheat flour, vitamins from the strawberries, and, of course, antioxidants from the dark chocolate. . .these scones are practically a health food! 😉 I tend to be wary of scones because they can end up being dry and crumbly. However, these scones are tender and soft, no mess of crumbs as soon as you take the first bite. If you need a quick, portable breakfast, skip the prepackaged foods and give these scones a try!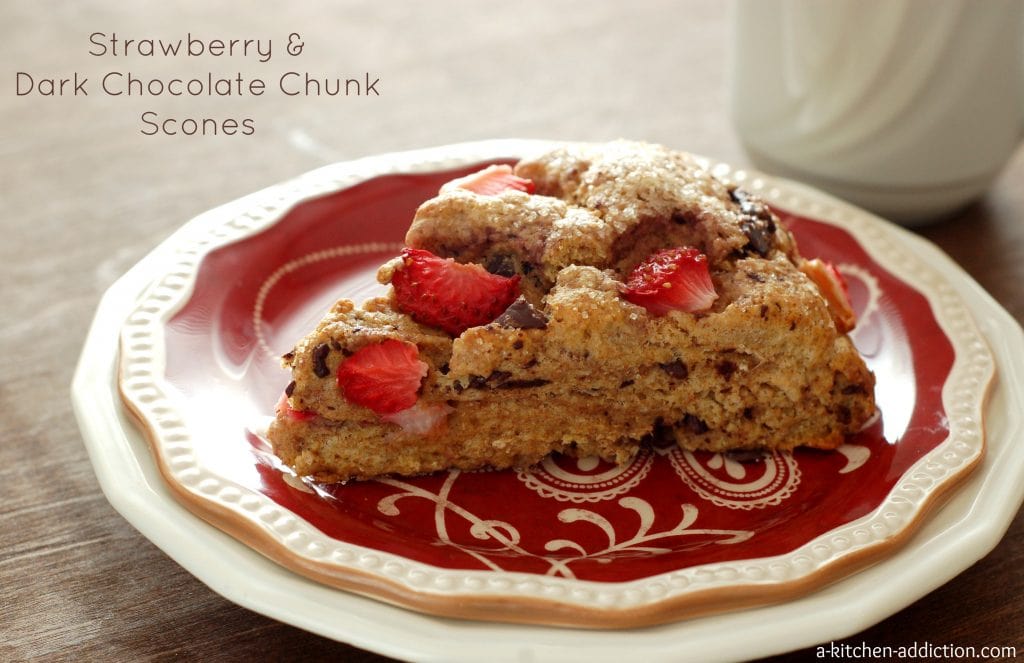 Note: If you aren't a fan of whole wheat flour, give white whole wheat flour a try. It has a more mellow flavor, but will still give you the health benefits of wheat flour.
Strawberry & Dark Chocolate Chunk Wheat Scones
Yield: 8 scones
Ingredients
1 C whole wheat pastry or white whole wheat flour
1 1/2 C all-purpose flour
2 tbsp sugar
1 tbsp baking powder
1/4 tsp salt
1/3 C butter, cold and cut into pieces
3/4 C fresh strawberries, cut into pieces
4 oz dark chocolate, chopped
2 eggs, beaten
1/2 C non-fat milk
sugar for coating, optional
Directions
Preheat oven to 400. Line a baking sheet with a baking mat or lightly spray with non-stick cooking spray.
In a large bowl, whisk together flours, sugar, baking powder, and salt. With a pastry fork or blender, cut in cold butter until mixture resembles coarse crumbs. Gently stir in strawberries and chocolate chunks.
In a small bowl, whisk together eggs and milk until well-combined. Add wet ingredients to flour mixture and stir until just combined.
Turn dough out onto a well-floured surface. Knead dough gently until it forms a shaggy ball. Pat dough into a 1 inch thick round. Cut into eight pieces. Transfer pieces onto prepared baking sheet. Optional: Brush pieces with water and sprinkle with coarse sugar.
Bake for 15-2o minutes or until just starting to turn golden brown. Serve warm.
This recipe is linked with Strut Your Stuff Saturday, What's Cookin' Wednesday.