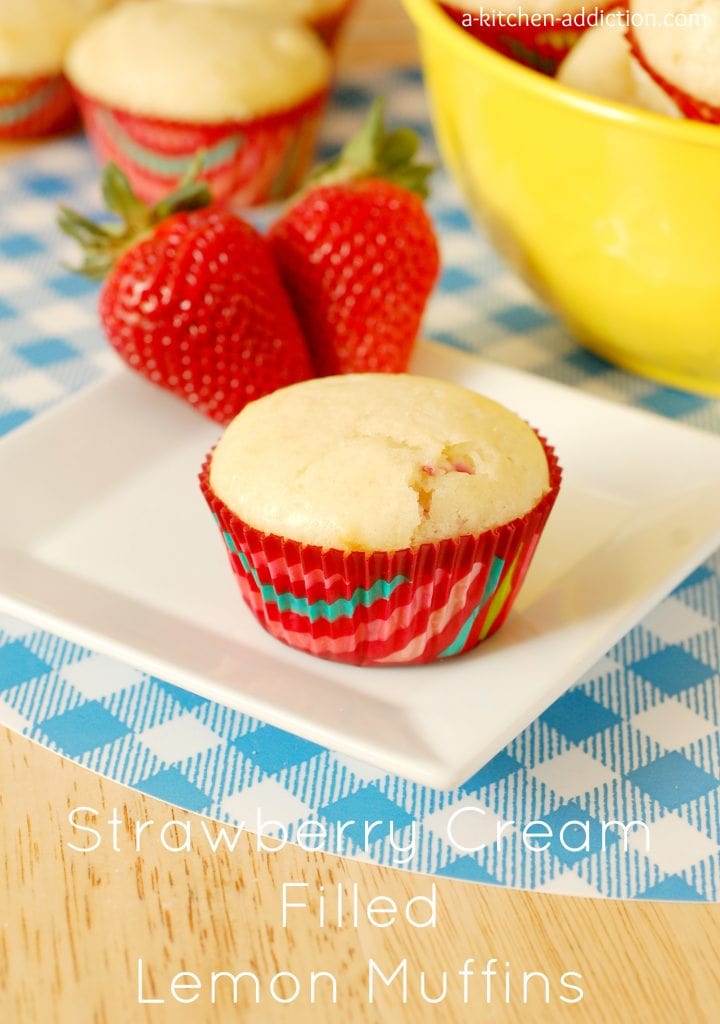 I don't know about where you live, but strawberries have been on sale a lot around here. This makes me happy because I love strawberries. As a result, we've been eating a lot of them! Normally we end up eating all of them plain, because we both like fresh strawberries. However, the last package I bought was four pounds, so I was able to sneak some into these strawberry cream filled lemon muffins before they were all eaten!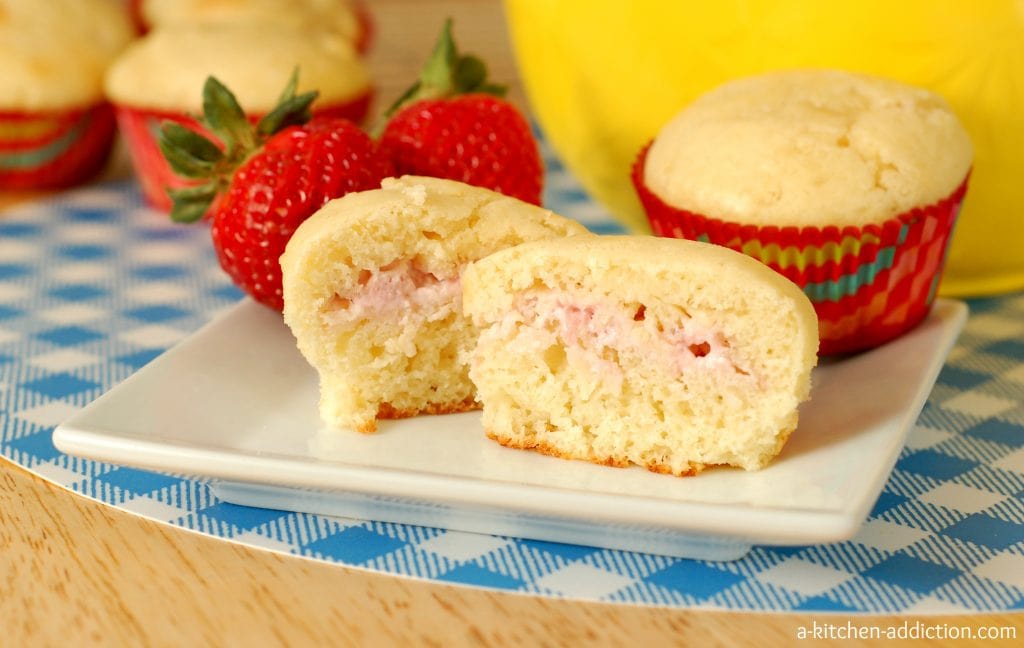 Sweet, juicy strawberries are the perfect filling for these light lemon muffins. The strawberries are mixed with cream cheese and a bit of confectioner's sugar to make each bit of these muffins a sweet combination of strawberry and lemon.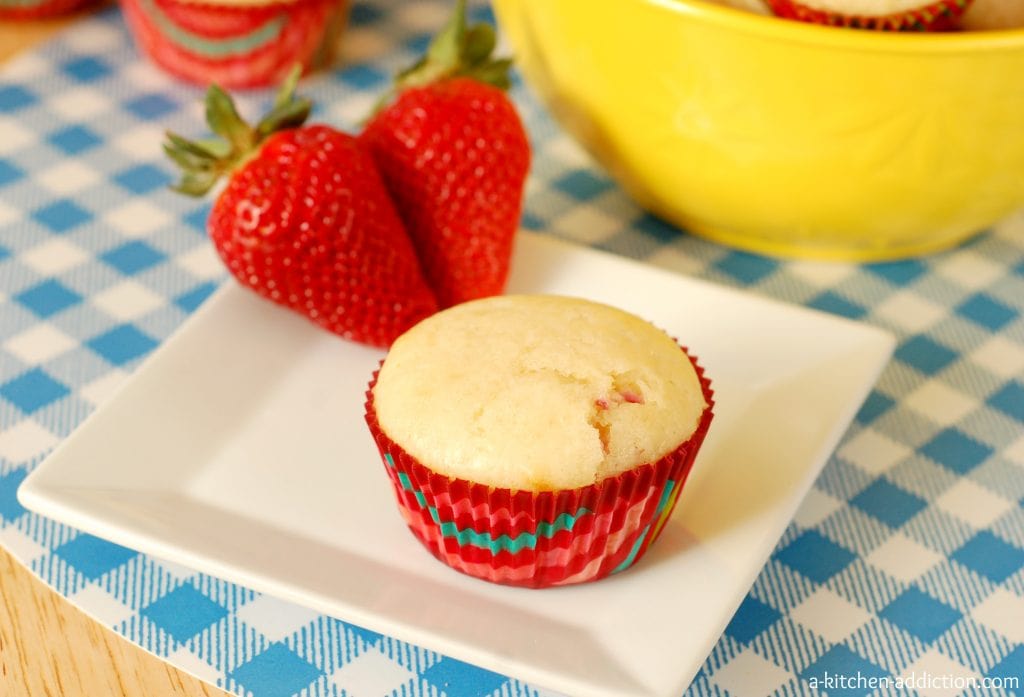 The actual muffin is lightened up with yogurt and filled with fresh lemon juice and zest. If you are looking for a new snack or breakfast to add to your menu, these muffins are the perfect springtime addition!

Strawberry Cream Filled Lemon Muffins
Ingredients
For the Muffins
2 C all-purpose flour
½ C sugar
1 tsp baking powder
1 tsp baking soda
½ tsp salt
2 eggs
1 C low-fat plain yogurt
¼ C butter, melted and cooled
¼ C fresh lemon juice
1 tsp lemon zest
1 tsp vanilla extract
For the Filling
4 oz ⅓ of the fat cream cheese
3 tbsp confectioner's sugar
½ C strawberries, cut into pieces
Instructions
Preheat oven to 400. Line muffin tin with cupcake liners.
In a large bowl, whisk together flour, sugar, baking powder, baking soda, and salt.
In a small bowl, whisk together eggs, yogurt, butter, lemon juice, and vanilla extract. Add wet ingredients to dry ingredients. Stir until just combined.
Beat together cream cheese, confectioner's sugar, and strawberries until strawberries are pureed.
Spoon a tablespoon of batter into each muffin cup. Top with one teaspoon filling. Cover filling with one more tablespoon batter. Repeat until batter and filling are gone.
Bake for 18-20 minutes or until tops just start to turn golden brown.
Transfer muffins to a wire rack to cool completely.
The muffin base is adapted from
Taste of Home
 and is linked with
Weekend Potluck
, 
What's Cookin' Wednesday
,
What's in Your Kitchen Wednesday
.