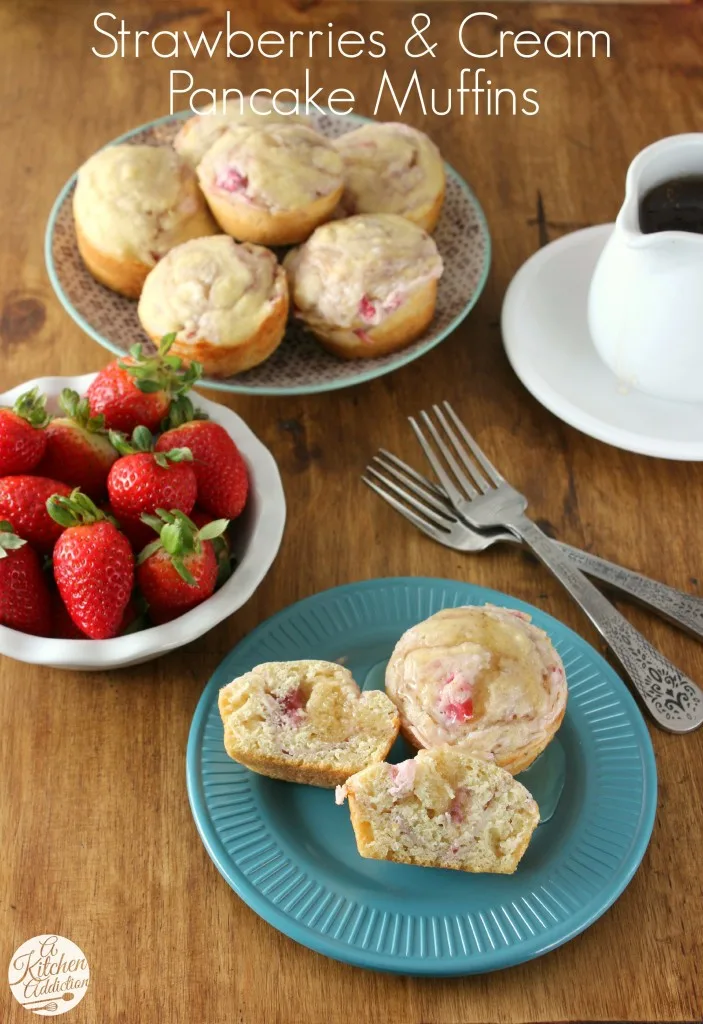 Valentine's Day is coming and you know what that means? An abundance of strawberries! And, if you're from the Midwest, that is something to look forward to. Fresh strawberries are a fruit that I can't get enough of, so when they can once be found again (at least ones that look decent and don't cost a fortune!), I make the most of it. The first thing I had to make were these strawberries and cream pancake muffins.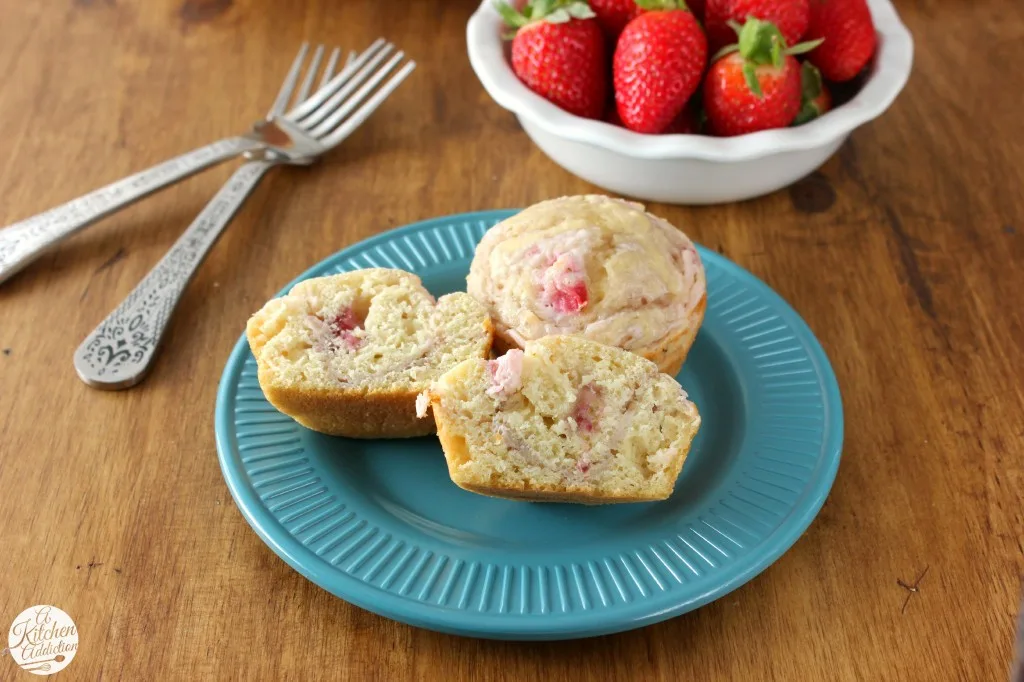 Yes, pancake muffins. A pancake shaped into a muffin is filled with lots of fresh strawberries. The muffins are light and fluffy like your favorite buttermilk pancake. Fresh strawberries are stirred in and sweet strawberry cream is swirled throughout.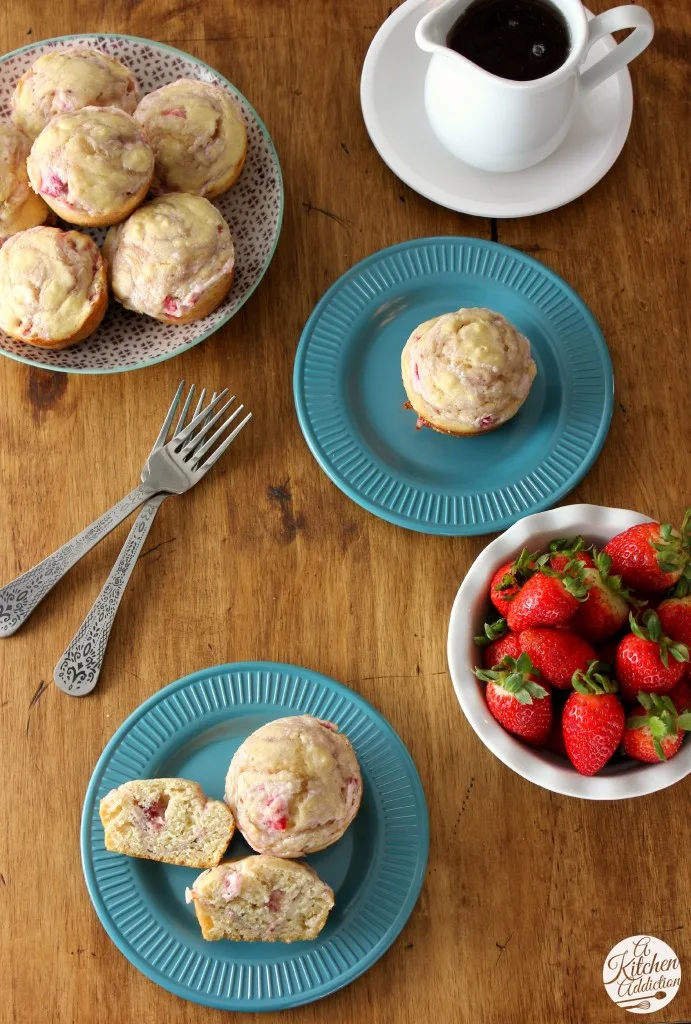 If the amazing flavor isn't good enough, how about the fact that you can make a batch the night before and heat them up individually when you need them? No more need for boring bowls of cold cereal, bland granola bars, etc. You can now have pancakes on a regular basis! Just pop them in the microwave and you're good to go!
Strawberries and Cream Pancake Muffins
Author:
Ingredients
For the Muffins
2 C flour
2 tsp baking powder
1 tsp baking soda
1/4 C sugar
1/2 tsp salt
1 1/3 C non-fat buttermilk
2 tsp vanilla extract
2 eggs
1/4 C butter, melted and cooled
1/3 C diced strawberries
For the Filling
4 oz cream cheese
1/2 C diced strawberries
1/4 C confectioner's sugar
1 tsp milk
Instructions
Preheat oven to 350. Lightly spray muffin tin with non-stick cooking spray.
In a large bowl, whisk together flour, baking powder, baking soda, sugar, and salt.
In a small bowl, whisk together milk, vanilla, eggs, and butter. Add wet ingredients to dry ingredients and stir until just combined. Gently stir in strawberries.
Using an electric mixer, or by hand, mix together cream cheese, strawberries, sugar, and milk. If filling is too thick add an additional teaspoon of milk.
Spoon a heaping tablespoon full of batter in the each muffin tin cup. Spoon a teaspoonful of filling on top of batter. Top filling with another tablespoon of batter.
Swirl filling through batter using a toothpick.
Bake for 10-12 minutes or until toothpick inserted in the center comes out mostly clean. Remove muffin tin to a wire rack to cool for 5-10 minutes before removing muffins from tin.
Serve immediately. (If you have leftover filling, it tastes great drizzled over the muffins.)
This recipe is adapted from these Cinnamon Sugar Pancake Muffins and Simply Scratch.