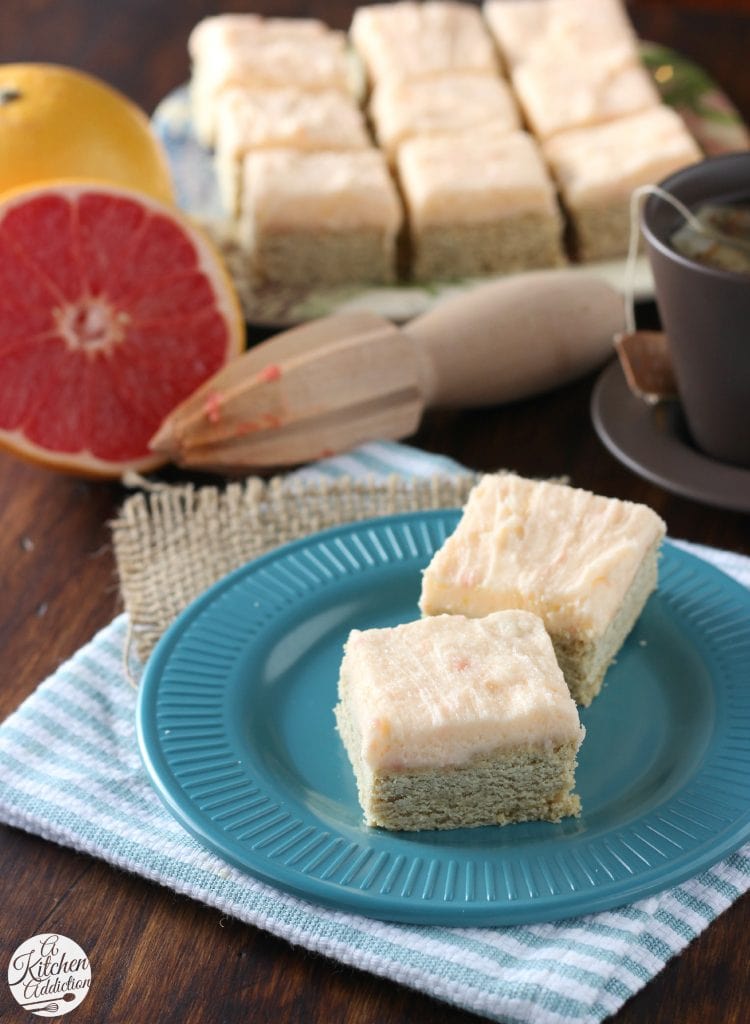 Nothing beats citrus desserts in the middle of winter. Unless, of course, it's these fudgy flourless brownies! But if I can't have those brownies, I'll take a citrus dessert! I've been wanting to incorporate grapefruit into more desserts, but they usually get forgotten when I start baking. These snickerdoodle cookie bars with grapefruit buttercream frosting changed that!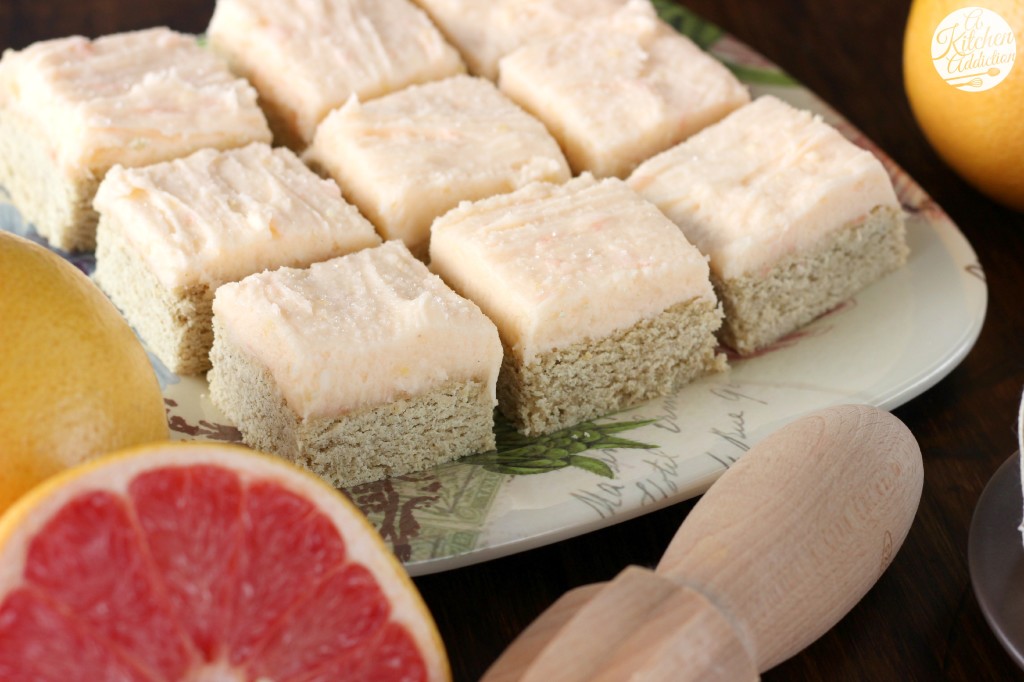 The cookie bars start out with a traditional snickerdoodle cookie that is extra thick and chewy. You could make these in to individual cookies, but really, why spend the time making individual cookies when all you have to do is press all of the dough into one pan and be done with it?! The surprise comes in the creamy buttercream frosting that is bursting with sweet and tangy grapefruit.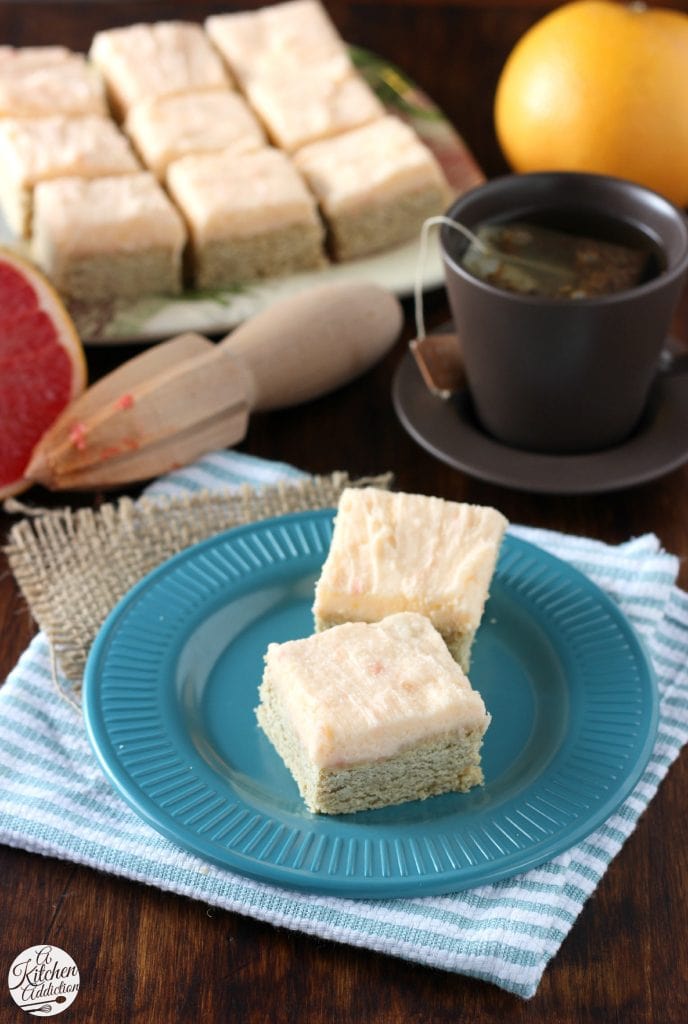 When you juice your grapefruit, don't strain out the pulp. It adds flavor and a burst of pink. The grapefruit zest is optional but adds more flavor and flecks of color. Between the fresh grapefruit juice and zest, the buttercream frosting is light on color but heavy on flavor! My husband took a bite of these bars and thought that they tasted like summer. So, if you're looking for an escape from a long winter, or if you just like a good citrus dessert, these snickerdoodle cookie bars with grapefruit buttercream are just what you need!
Grapefruit Frosted Snickerdoodle Cookie Bars
Author:
Ingredients
For the Cookie Bars
1/2 C butter, room temperature
3/4 C sugar
1 egg
2 tsp vanilla extract
2 1/2 C all-purpose flour
1 1/2 tsp cream of tartar
1 tsp cinnamon
1/2 tsp baking powder
1/2 tsp baking soda
1/2 tsp salt
For the Frosting
1/2 C butter, softened
2 1/2 – 3 C confectioner's sugar
3 tbsp fresh grapefruit juice
1 tsp grapefruit zest
coarse sugar, for finishing
Instructions
Preheat oven to 350. Line a 9×9 or 8×8 inch baking dish with aluminum foul and lightly spray with non-stick cooking spray.
In the bowl of a stand mixer, cream together butter and sugar. Add in egg and vanilla extract and beat until creamy.
In a separate bowl, whisk together flour, cream of tartar, cinnamon, baking powder, baking soda, and salt. Add dry ingredients to wet ingredients and beat until combined.
Press batter into prepared pan. Bake for 15-20 minutes or until edges just start to turn light golden brown. Remove to a wire rack to cool.
While bars are cooling, prepare frosting.
In the bowl of a stand mixer, or with an electric mixer, cream together butter and sugar. Beat in in grapefruit juice and zest until smooth.
Spread frosting over the top of the bars. Cut into bars.