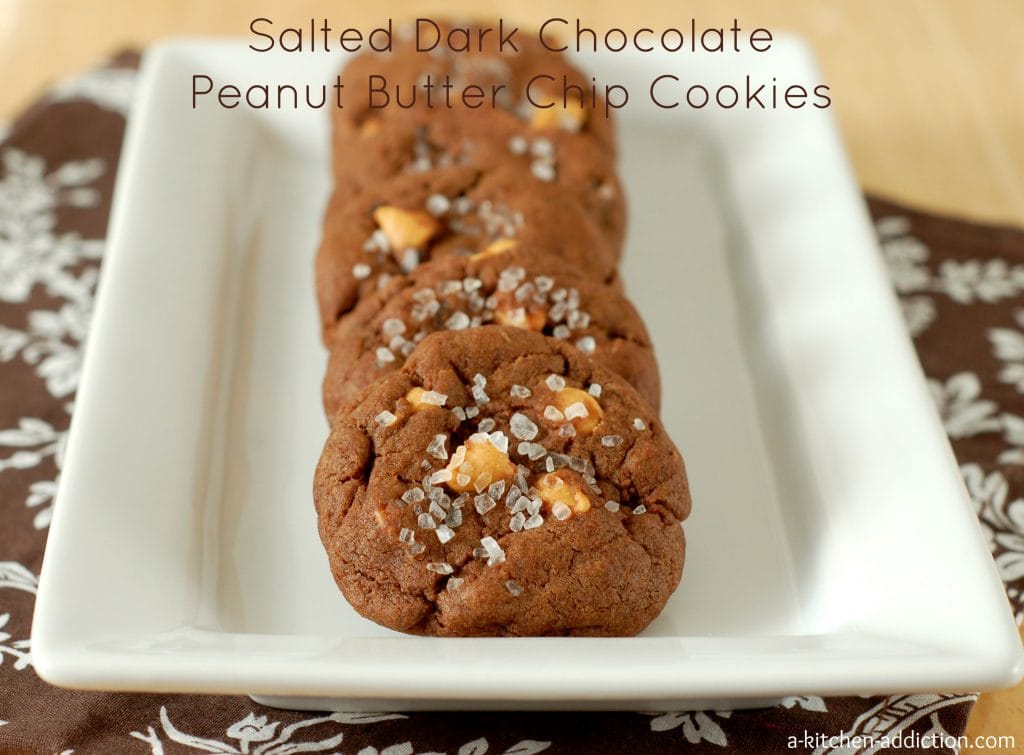 If you follow my Instagram or Twitter feed, you know that we have been traveling the last few days. Road trips call for snacks. (How else do you make 1000 miles one direction bearable?!) Sure you can pack the healthy stuff, and we did, but we also needed something more. Enter these cookies. As soon as I saw Cassie from Bake Your Day post Salted Mocha Cookies, I knew I wanted to give them a try!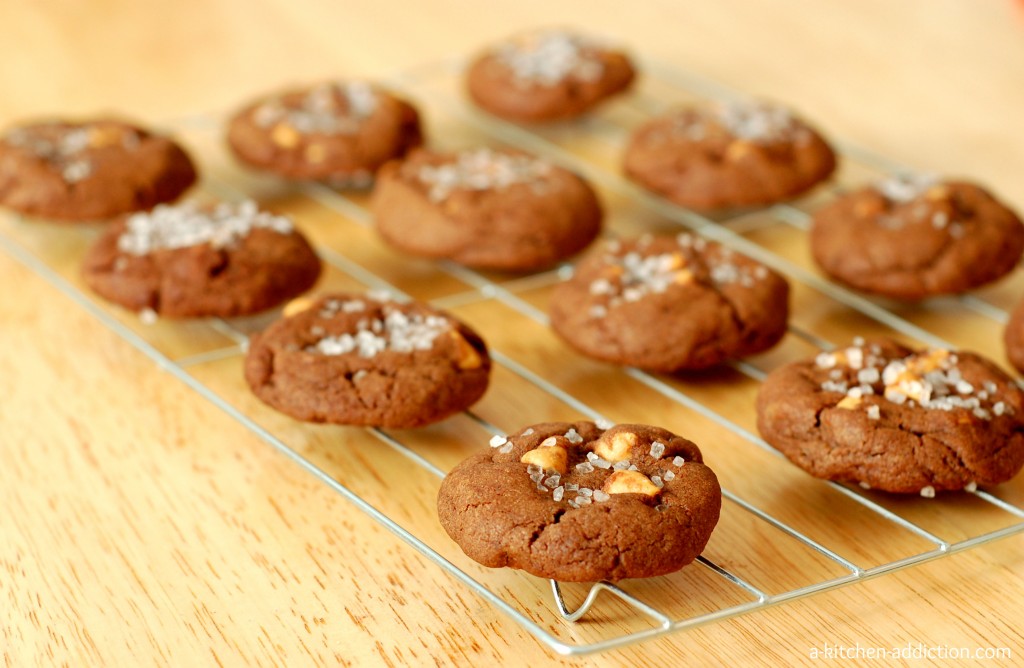 However, if I were going to make these for my husband and myself, I knew I would have to change a couple of things to get my husband to eat them. Since he's not a huge fan of chocolate and doesn't like coffee at all, I swapped out the chocolate chunks for peanut butter chips and didn't use coffee. Rich, chocolatey cookies with creamy peanut butter chips would have been good enough, but sprinkle on some sea salt and you have that great sweet and salty combination that makes it hard to eat just one cookie!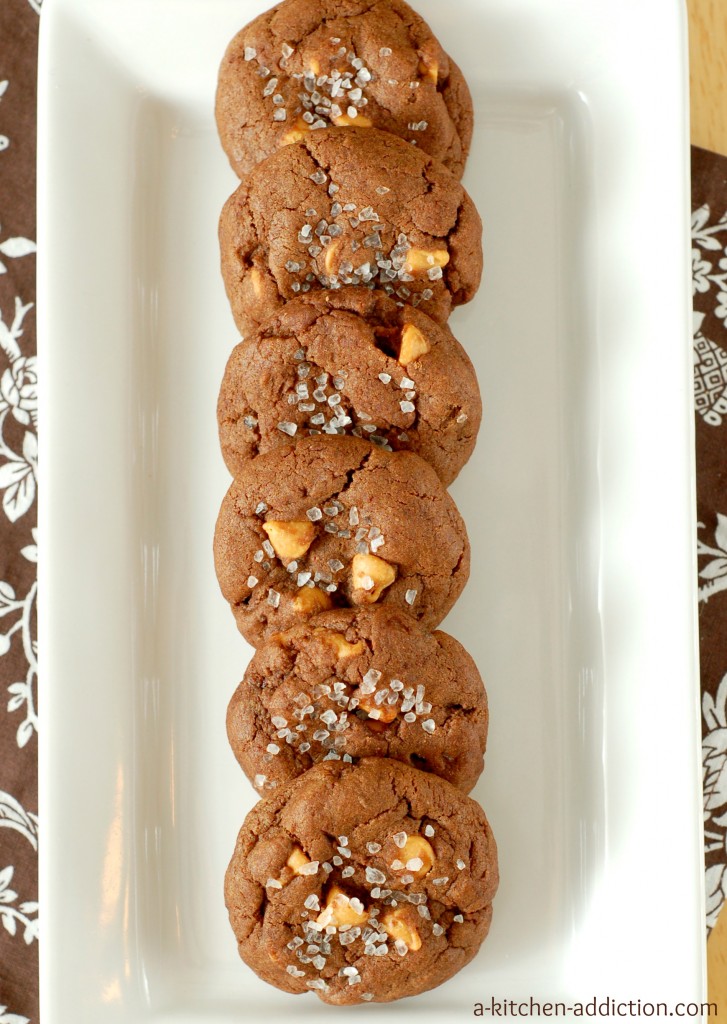 The only sad thing about this is the fact that these cookies were forgotten at home. I still have to wait another 600 miles before I can eat them!
Salted Dark Chocolate Peanut Butter Chip Cookies
Yield: 1 1/2 dozen
Ingredients
1 1/4 C all-purpose flour
1/2 tsp baking soda
1/2 tsp sea salt
1/3 C unsweetened dark chocolate baking cocoa
1/2 C butter, softened
1/3 C sugar
1/2 C brown sugar
1 egg
1 tsp vanilla extract
1/3 C peanut butter chips
additional coarse sea salt for sprinkling
Directions
Preheat oven to 350. Line cookie sheets with a baking mat or lightly spray with non-stick cooking spray.
Whisk together flour, baking soda, salt, and baking cocoa.
Using a mixer, cream together butter and sugars. Add egg and vanilla. Beat until creamy. Slowly add dry ingredients to wet ingredients and mix until combined. Stir in peanut butter chips.
Drop cookie dough by heaping tablespoon onto prepared cookie sheets. Sprinkle with additional sea salt. Bake for 8-10 minutes or until cookies just start to set. Cool for 5 minutes on cookie sheets before removing to wire racks. Store in an airtight container.
This recipe is adapted from Bake Your Day and is linked with Strut Your Stuff Saturday, Taste and Tell Thursdays, Trick or Treat Tuesday, Weekend Potluck, What's Cookin' Wednesday, What's in Your Kitchen Wednesday, What's Shakin' Link Party.