I know that many of you have probably already seen this video, but it just popped up on my Facebook page recently and I thought it's worth sharing. It's a little on the long side, but worth the time. Just thirty little minutes of exercise a day can make a HUGE difference in your overall health, we're talking years!! It doesn't even have to be hardcore, just MOVE.
So, after watching this video, my husband and I headed off to our first road race of the year. 🙂 For multiple reasons, we haven't been able to race until now and we were excited to get back into the swing of things and to also support a good cause. When choosing races, we try to find ones that our registration fees are benefiting others. This race supported the local chapter of the Muscular Dystrophy Association.
The night before I laid out my clothes. I always lay out my clothes the night before. . .
Photo Courtesy of Lululemon
Had to have my trusty Lululemon headband! LOVE this headband! I had searched and searched and searched (you get the picture!) for a headband that would stay on my head during a long run. I don't have a big enough ridge on my head to hold up headbands or something. Then. . .I found this headband with a thick silicone strip. My headband running experiences have never been the same. This headband STAYS on my head, it's comfortable, and it's comes in a bunch of cool colors!!
Photo Courtesy of Sports Authority
I also wore a new pair of shorts. I know, that can be dangerous. However, I did take them for a "test" run earlier to make sure they wouldn't cause any problems. 🙂 They are a super-soft pair of shorts and I will most definitely be running in them again. They also come in a ton of colors, which is never a bad thing! 🙂
Photo Courtesy of Amazon
And last, but not least, my trusty Garmin 210 got back into racing action. I have very small wrists, and this watch doesn't swallow them up and make me feel like I'm carrying a big ole weight on my wrist. Plus, it's accurate, easy to use, and customize-able.
Unfortunately, we forgot the camera in the car, so we didn't get any pictures of the course, people, us, etc. It was a beautiful day for a 10K, though, and lots of people came out to support MDA. But here is a picture of our cool shirts, the lone picture of the day!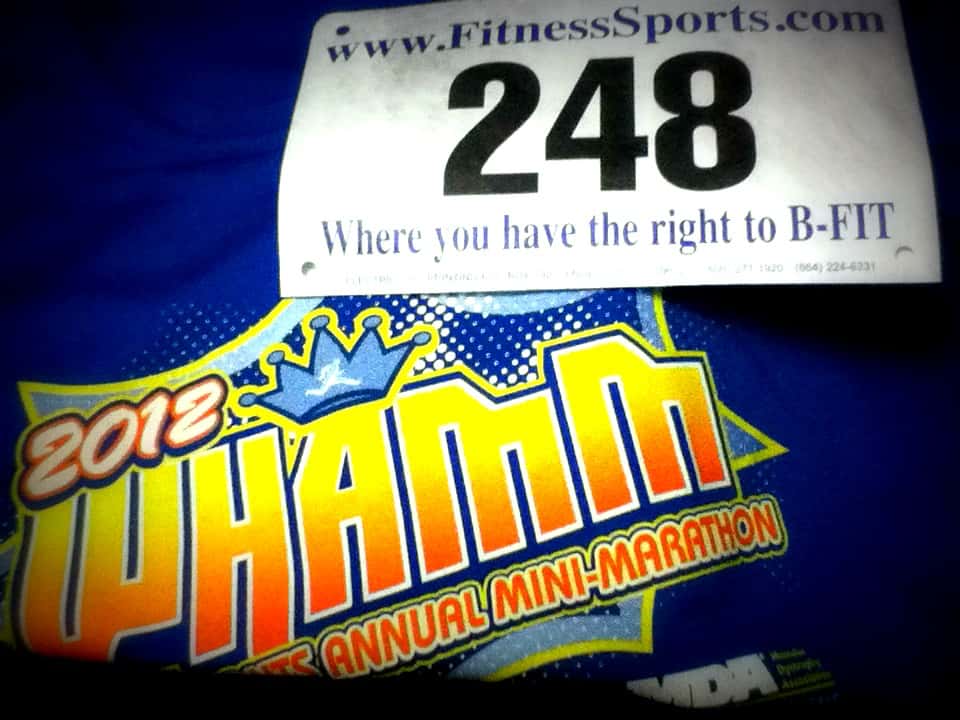 After the race they had a health fair and, I WON a gift card from Famous Footwear!! I never win drawings, but I still enter them, because you just never know. . .
Pretty sure that right there sums up every runner! 😉
Hope you all are having a good week!!