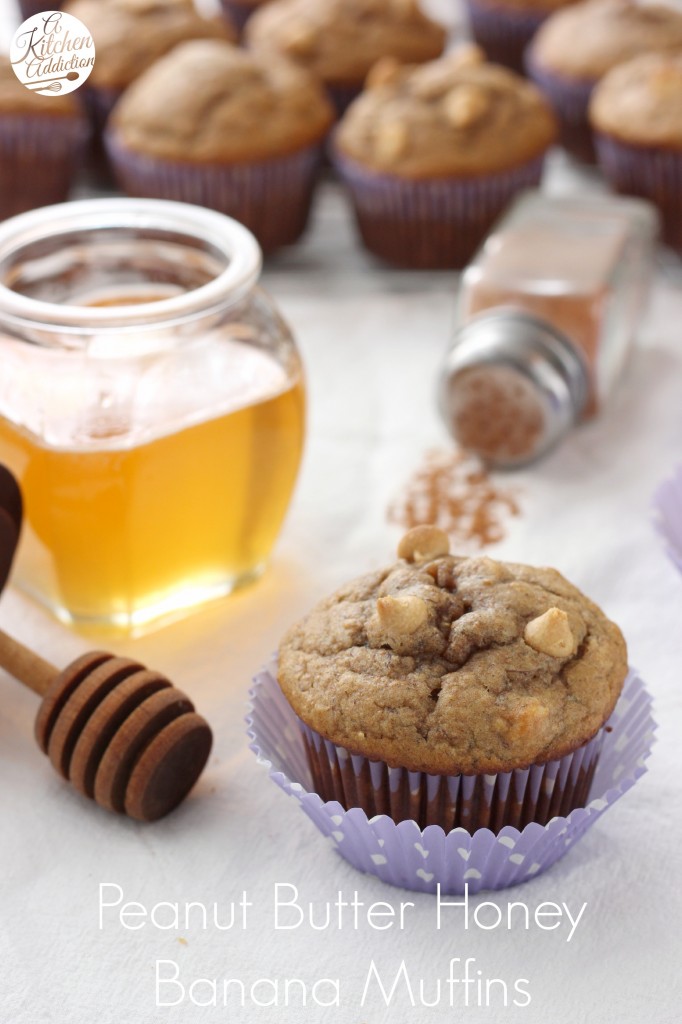 Busy days. Busy evenings. Summer is going full steam ahead! Wonder how you're going to keep yourself from just grabbing something convenient but not necessarily healthy to start your crazy day?
Breakfast (or snack!) is served. Healthy peanut butter honey banana muffins. Easy to make and easy to take on the go!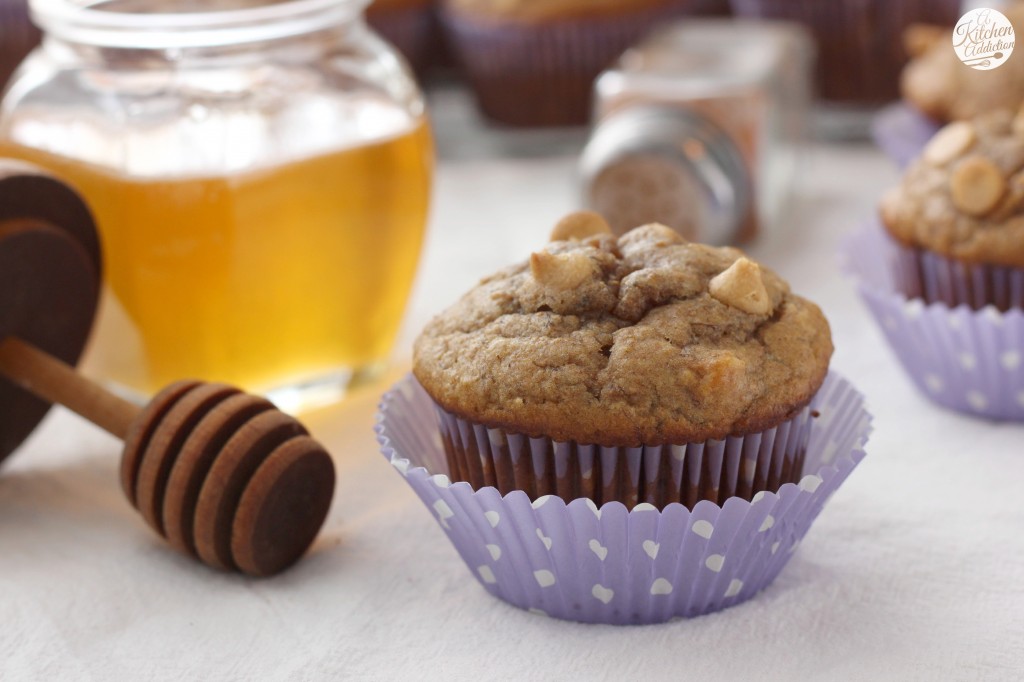 Peanut butter and banana go so well together that you don't have to think twice about making a muffin out of the combo! Since honey roasted peanut butter is one of my favorites, I decided to use all honey as the sweetener.
I know some people have an aversion to a strong honey flavor, but there's only a hint of the honey flavor in these muffins. Just enough to boost the sweetness of the bananas without being overpowering.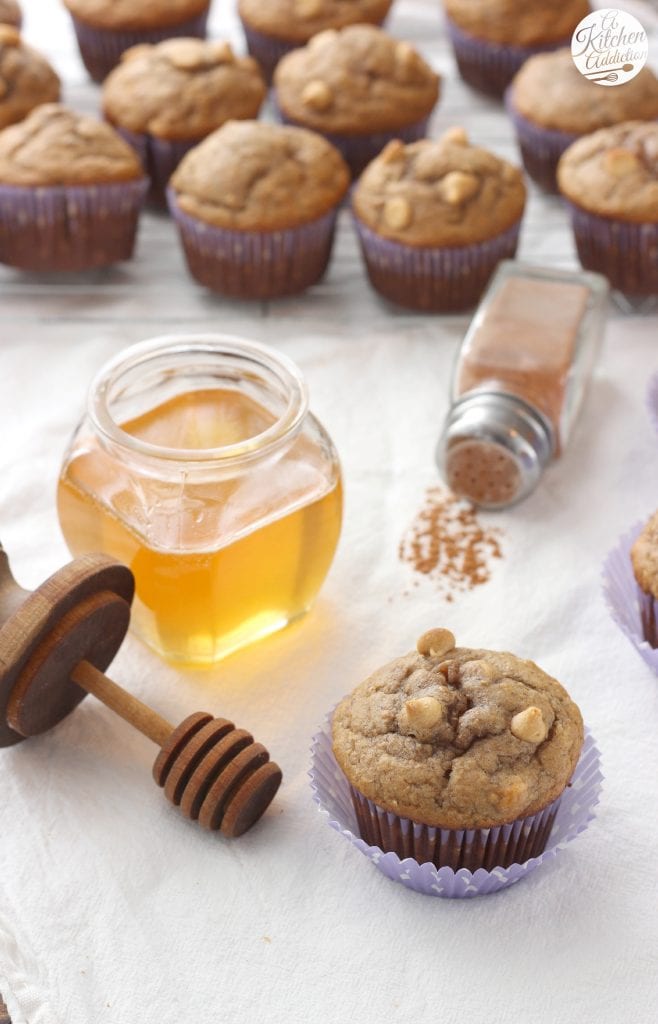 The honey not only adds sweetness but it keeps the muffins moist. The result is a tender, hearty muffin that is healthy without tasting healthy.
Make a batch on the weekends so they'll be ready to go throughout the week. Just what you need to fuel you through these busy days!
Peanut Butter Honey Banana Muffins
Author:
Ingredients
1/4 C butter, softened
1/2 C honey
1/2 C no-stir natural creamy peanut butter
2 eggs
1 tsp vanilla extract
1 1/2 C mashed bananas
3/4 C non-fat milk
1 1/4 C whole wheat flour
1 C white whole wheat or all-purpose flour
2 1/2 tsp baking soda
1 tsp cinnamon
1/4 tsp salt
1/3 C peanut butter chips, optional
Instructions
Preheat oven to 375. Line muffin tin with cupcake liners or spray tin with non-stick cooking spray.
In the bowl of a stand mixer or with a hand mixer, beat together butter and honey until creamy. Add in peanut butter, eggs, vanilla, bananas, and milk.
In a separate bowl, whisk together flours, baking soda, cinnamon, and salt. Add wet ingredients to dry ingredients and stir until combined. Stir in peanut butter chips, if desired.
Pour batter into muffin tin, filling each cup about 3/4 full. Bake for 15-20 minutes or until toothpick inserted in the center comes out clean.
Remove to a wire rack to cool. Store leftovers in an airtight container.