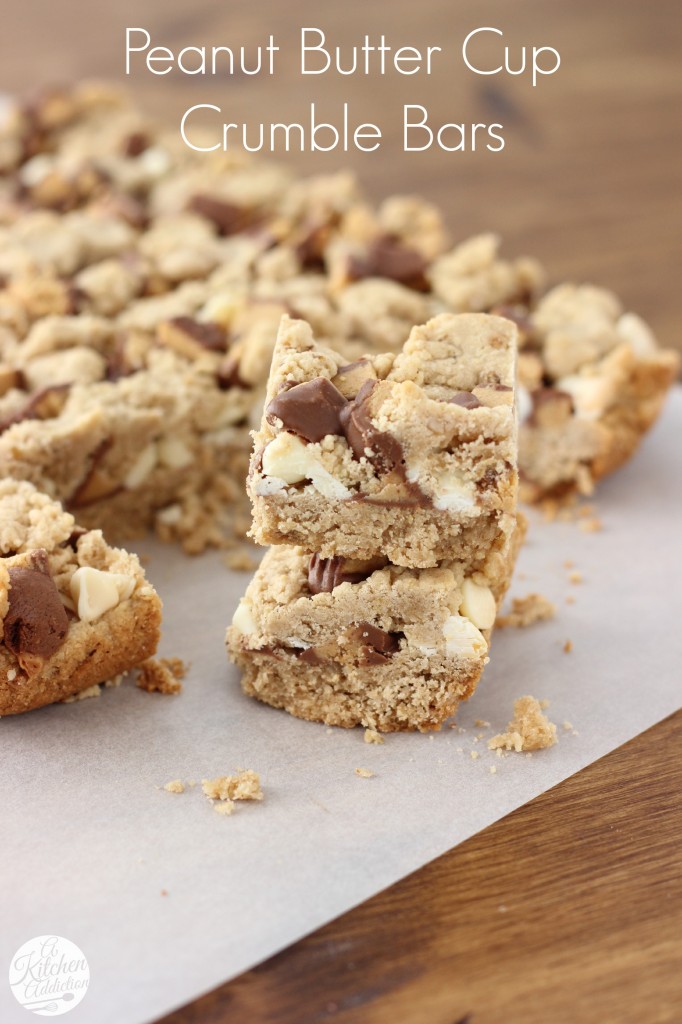 I hope you all had a good weekend with family and friends. I apologize for not getting a recipe to you on Friday. My husband and I decided to take the day off at the last minute, and it was wonderful! We had time to relax, and we were able to get our weekend travels started a little early.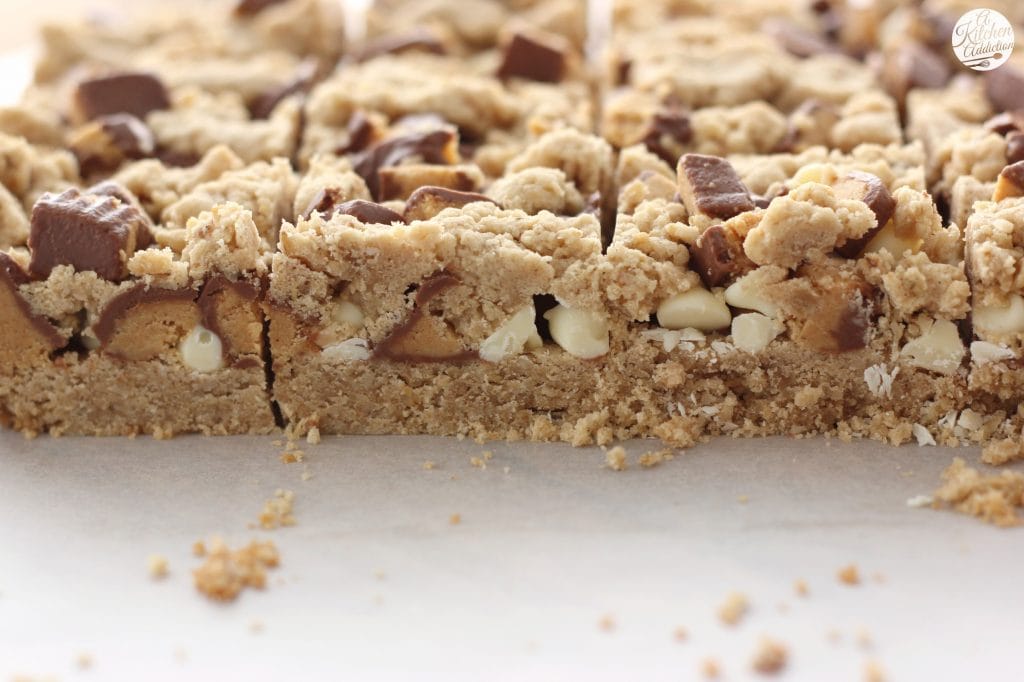 We headed up to my parent's house for the weekend and since my dad's birthday was earlier this month, I couldn't go up empty handed. I had to make sure that I made a dessert as part of a belated birthday celebration. Since he likes peanut butter and chocolate just about as much as I do, I knew he would like these peanut butter cup crumble bars.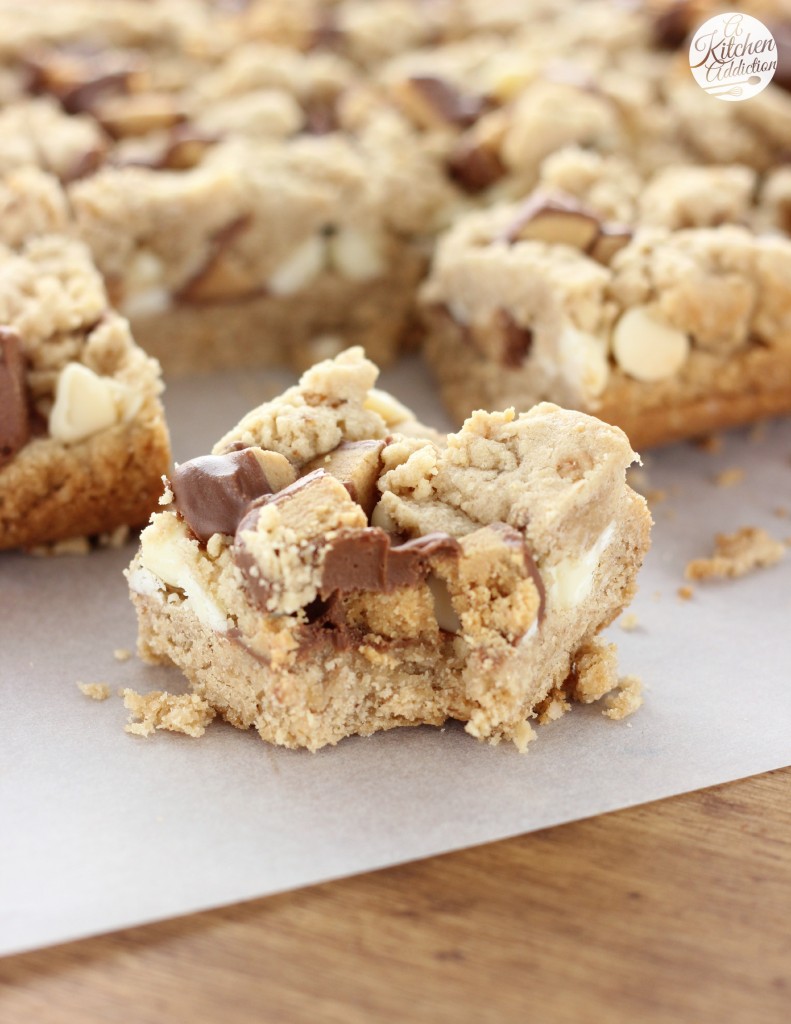 These crumble bars are filled with peanut butter in the base and topping and peanut butter cups in the filling. Normally I like semi-sweet or dark chocolate over white chocolate, but with these crumble bars, the creamy sweetness of white chocolate chips evens out the heaviness of the peanut butter oat base perfectly. If you don't really like white chocolate though, I've made these with dark chocolate chips and they were still addicting!
Peanut Butter Cup Crumble Bars
Author:
Ingredients
1/2 C butter, room temperature
1/2 C brown sugar
1/4 C sugar
1/2 C creamy peanut butter
1 C quick or old-fashioned oats
1/2 C all-purpose flour
1/2 tsp baking soda
1/2 tsp salt
1/2 C white chocolate chips
1 1/2 C chopped Reese's peanut butter cups
Instructions
Preheat oven to 350. Line an 8×8 by 9×9 inch baking dish with parchment paper or aluminum foil and lightly spray with non-stick cooking spray.
In the bowl of a stand mixer, or with an electric mixer, cream together butter and sugars. Add in peanut butter and beat until combined.
In a separate bowl, whisk together oats, flour, baking soda, and salt. Add dry ingredients to wet ingredients and beat until just combined.
Set aside 1 cup of mixture and press remaining mixture into the bottom of prepared baking dish. Bake for 8-10 minutes or until edges just start to turn light golden brown.
Remove from oven and carefully sprinkle with white chocolate chips and chopped Reese's peanut butter cups. Top with remaining crumble mixture.
Return to oven and bake for another 10-15 minutes or until edges are golden brown.
Remove to a wire rack to cool for at least 10 minutes before cutting into bars and serving.