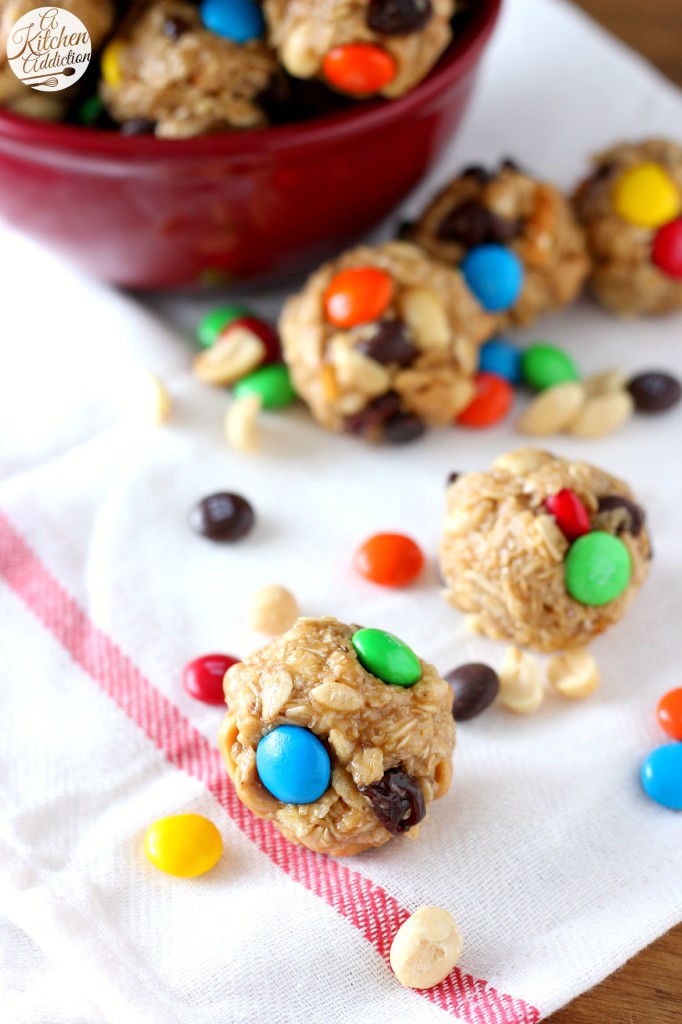 Somehow it's already the middle of August. Not sure how that happened. It seems like it was just June, and we were moving! For lots of you that means kids are headed back to school. That means packing lunches and snacks with foods that taste good, are fun, and have some nutritional value!
For others of us, we just want to have convenient snacks on hand for busy lifestyles. Our favorite go-to snack is granola bites, especially these peanut butter chocolate trail mix bites.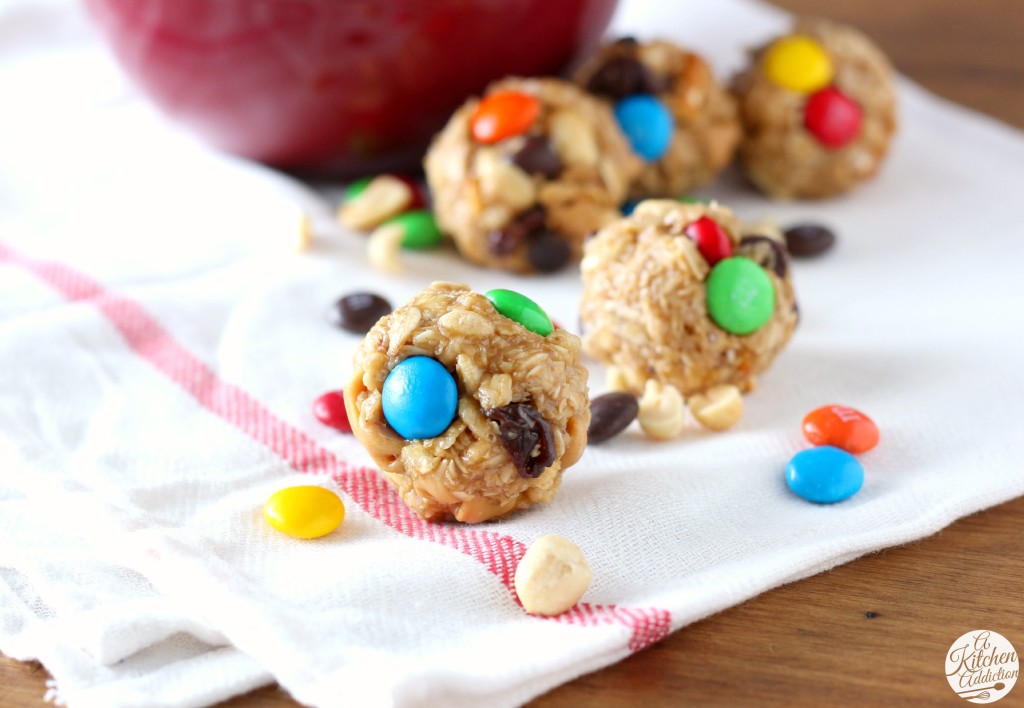 Granola bites are just so convenient. You usually have the ingredients in your pantry, but if you don't have them all, just mix and match with what you do have on hand.
The proportions don't have to be exact and you can make them with the ingredients that you and your family like the best. These granola bites have the classic flavors of trail mix and are held together with peanut butter and honey.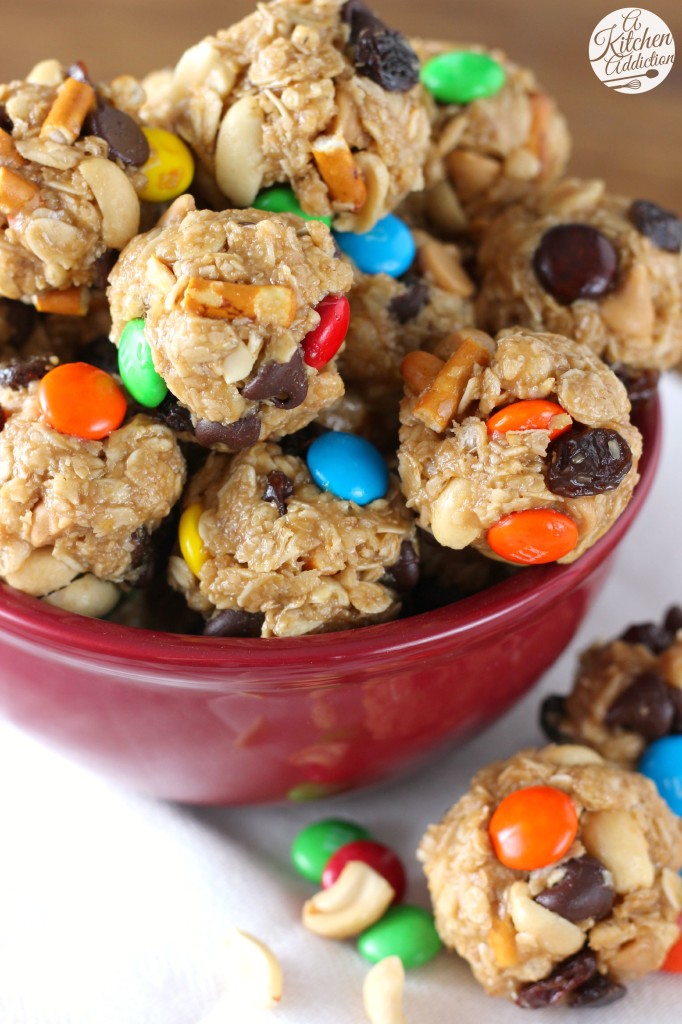 I used oat bran for a boost of nutrition, but if you don't have any on hand, you can just substitute more oats. Crushed pretzels give the bites a bit of a crunch and a salty contrast to the chocolate chips.
Of course, a handful of M&M's are thrown in for a bit more chocolate and a pop of color. Mix everything together, and snack away!

Peanut Butter Chocolate Trail Mix Bites
Author:
A Kitchen Addiction
Ingredients
1½ C regular oats
½ C oat bran
½ C crisp rice cereal
¼ tsp salt
½ C creamy no-stir natural peanut butter
½ C + 2 tbsp honey
⅓ C crushed pretzels
¼ C peanut halves or chopped peanuts
¼ C chocolate chips
¼ C raisins
¼ C peanut butter chips
¼ C M&M's candies
Instructions
In a large bowl, whisk together oats, oat bran, crisp rice cereal, and salt.
In a small microwave safe bowl, add the peanut butter and honey. Microwave for 10 seconds. Stir and microwave for another 10 seconds or until mixture is runny. Add to oat mixture and stir until combined.
Stir in peanuts, pretzels, chocolate chips, raisins, peanut butter chips, and M&M's. Cover and chill for 30 minutes. You can shape the bites right away, but the mixture will be sticky.
Form mixture into balls, making sure to press mixture together tightly when forming. Each bite is about 1½ tablespoons of mixture. (I used a 1½ tbsp cookie scoop and pressed the dough against the side of the bowl as I pulled it out.)
Place in a single layer on a tray. Cover with plastic wrap and refrigerate until completely cooled.
If your kitchen is warm, you may want to store the bites in a covered container in the refrigerator.