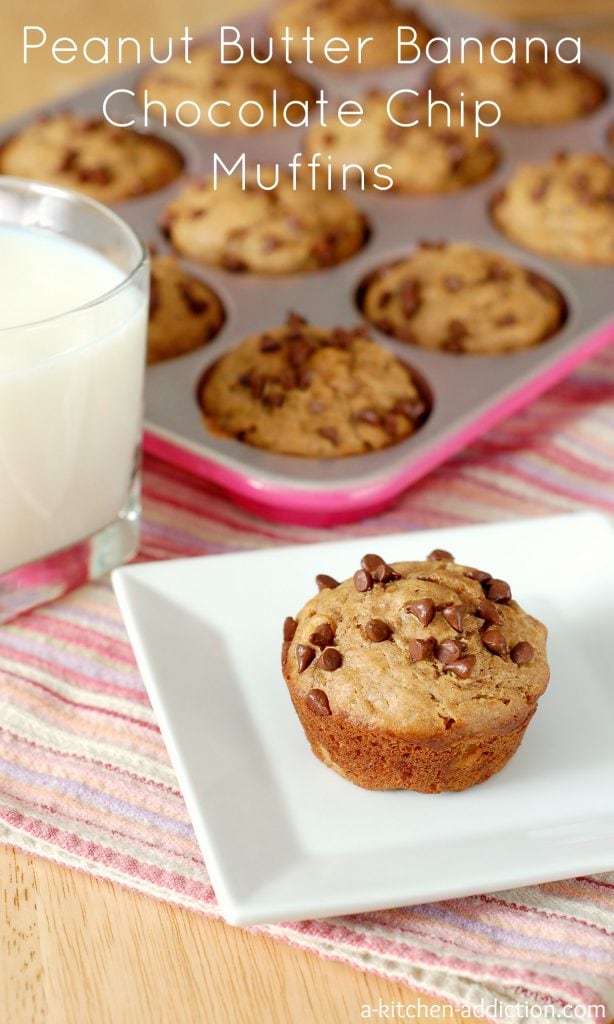 It's Friday and it's snowing! While I know most people are ready for the snow to be gone, I'm excited about it. If we're going to have cold weather, we may as well have the cold weather accompanied by some snow instead of just cold weather accompanied by varying shades of brown and gray.
This has been the case for the last month and a half and I'm ready for something prettier to look at. Plus, I have a batch of these muffins to eat while sitting by the window watching the snow fall!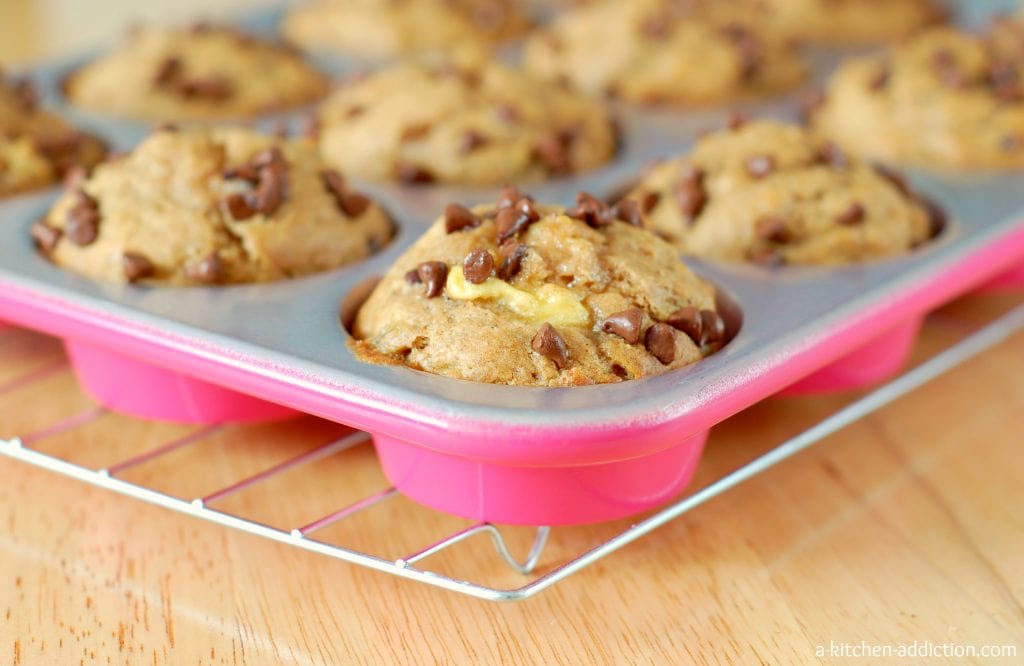 Perfect with a big glass of milk, these muffins are full of the favorite flavors of peanut butter, banana, and chocolate. A couple of things that I like about these muffins over other banana muffins that I have had is the chunks of banana and the evenly distributed chocolate.
When adding the bananas to the batter, I made sure not to mash them too much so that you are able to bite into a chunk of banana instead just having the banana flavor.
I also use mini chips because you can use fewer of them while still having a taste of chocolate in every bite (and we all know that having chocolate in every bite is important!).
Throw in some peanut butter and you have your new favorite muffin!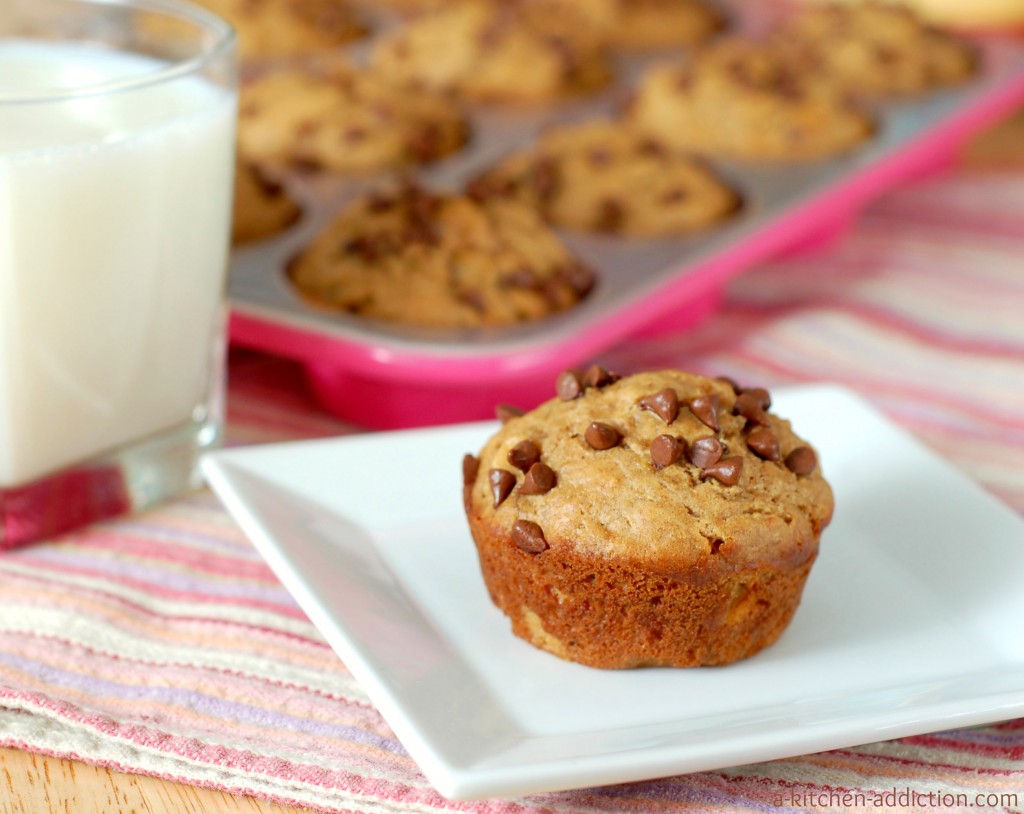 I hope you all have a great weekend! If you need me, I'll be sitting inside watching the snow fall and eating these muffins!
Peanut Butter Banana Chocolate Chip Muffins
Author:
A Kitchen Addiction
Ingredients
¼ C butter, softened
½ C sugar
½ C no-stir natural peanut butter
2 eggs
1 tsp vanilla extract
1½ C mashed bananas, about 3 large
1¼ C whole wheat flour
1 C all-purpose flour
2½ tsp baking soda
1 tsp cinnamon
¼ tsp nutmeg
¼ tsp salt
¾ C non-fat milk
⅓ C mini chocolate chips, plus additional for sprinkling on tops
Instructions
Preheat oven to 375. Lightly spray muffin tin with non-stick cooking spray or line with cupcake liners.
In the bowl of a stand mixer (or using an electric mixer), cream together butter and sugar. Add in peanut butter, eggs, vanilla, bananas, and milk. Mix until well-combined. Set aside.
In a medium bowl, whisk together flours, baking soda, cinnamon, nutmeg, and salt. Slowly add dry ingredients to wet ingredients and stir until just combined.
Stir in mini chocolate chips.
Fill each muffin cup about ¾ full. Bake for 8-11 minutes or until toothpick inserted in the center comes out clean.
This recipe is linked with
Strut Your Stuff Saturday
,
Thursday's Treasures
, 
What's Cookin' Wednesday
,
What's in Your Kitchen Wednesday
.