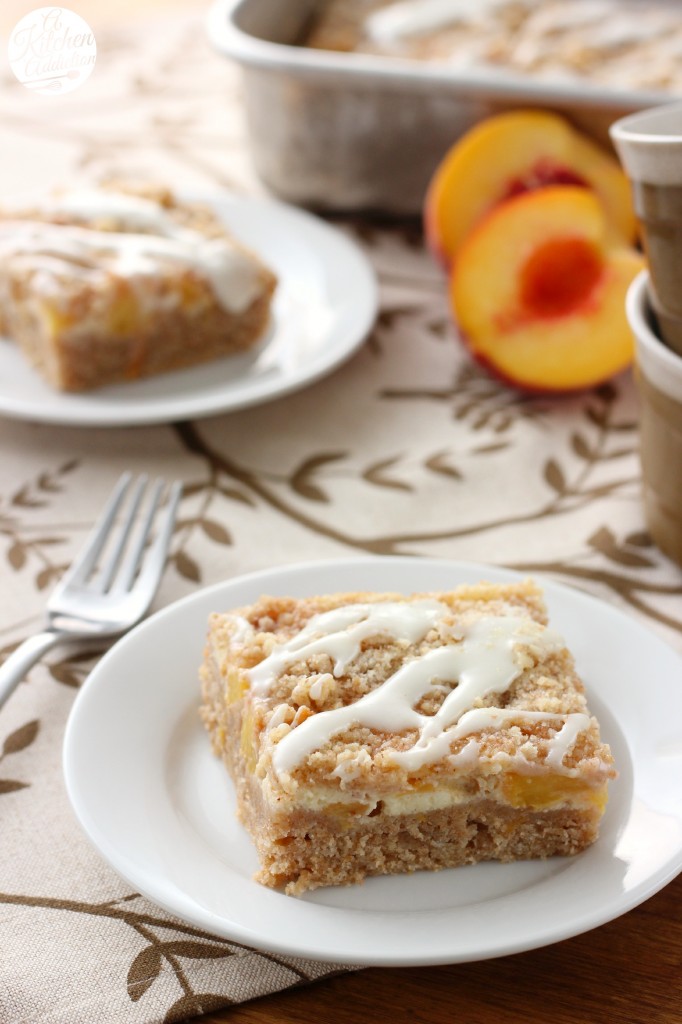 It's Friday! I have to say that it's been one of those weeks where the days have kind of blurred together. Between a nasty cold that won't leave and a busy schedule, this week has turned into one long day.
But I know that today is Friday. And I know that I can't wait to sleep in tomorrow! I also know that I'm looking forward to a leisurely morning that involves at least one piece of this peaches and cream cheese coffee cake!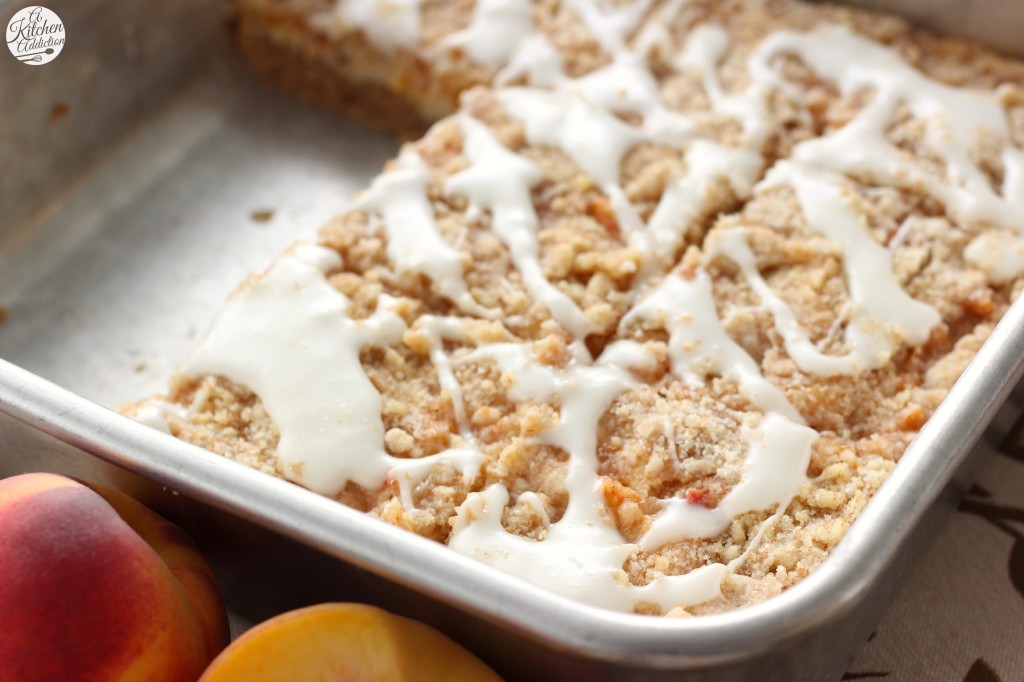 As soon as I made it, I knew that I shouldn't wait to share it. Tender, moist cake is topped with a layer of creamy cheesecake and sweet peaches.
While all of that would make for a delicious coffee cake all by itself, crumbly streusel and a cream cheese glaze top it off to make it irresistible.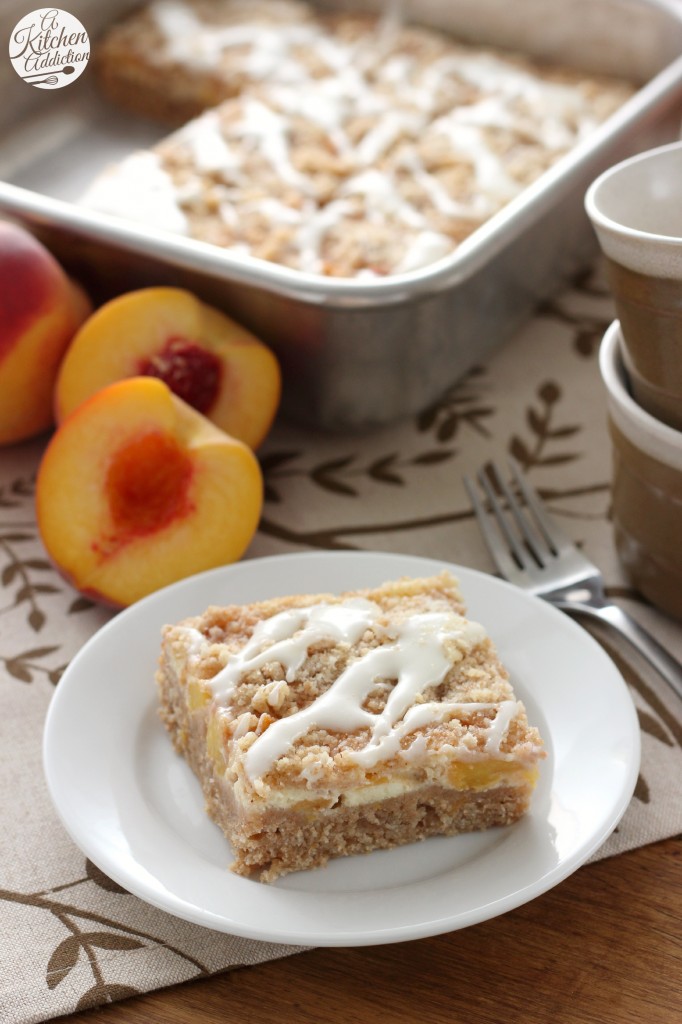 Since peaches are so abundant right now, make sure to grab a few extra for this coffee cake. You won't be disappointed.
Then you can sit down, relax, enjoy a piece of coffee cake, and not care about what day it is!
Peaches and Cream Cheese Coffee Cake
Author:
Ingredients
For the Cake
2 C white whole wheat flour
2/3 C sugar
1/2 tsp cinnamon
1/2 C butter, cold and cut into pieces
1 tsp baking powder
1/4 tsp salt
3/4 C vanilla or plain yogurt
1 egg
1 tsp vanilla extract
For the Cream Cheese Layer
6 oz cream cheese, softened
3 tbsp sugar
1 egg
1/2 tsp vanilla extract
For the Fruit Filling
1 1/2 C peaches, chopped
2 tbsp sugar
1/2 tsp cinnamon
1/4 tsp ginger
1 tsp cornstarch
For the Cream Cheese Drizzle
2 oz cream cheese, softened
5 tbsp confectioner's sugar
1/2 tbsp milk
Instructions
Preheat oven to 350. Spray an 8×8 or 9×9 inch baking dish with non-stick cooking spray.
For the cream cheese layer: In a small bowl, beat together cream cheese, sugar, egg, and vanilla extract until creamy. Set aside.
For the fruit filling: In a small bowl, stir together peaches, sugar, cinnamon, ginger, and cornstarch. Set aside.
In a large bowl, whisk together flour, sugar, and cinnamon. Add butter and cut in using a pastry blender or two knives until mixture resembles coarse crumbs.
Reserve 3/4 cup of mixture into a small bowl.
Stir in baking powder and salt into remaining mixture.
In a separate bowl, whisk together yogurt, egg, and vanilla extract. Add wet ingredients to dry ingredients and stir until just combined.
Spread batter into the bottom of prepared baking dish. Pour cream cheese mixture over the top. Spread peaches on top. Gently swirl knife throughout. Sprinkle reserved crumb mixture over the top.
Bake for 35 minutes or until toothpick inserted in the center comes out clean.
Remove to a wire rack to cool.
Prepare glaze by stirring together cream cheese, confectioner's sugar, and milk until smooth.
Drizzle glaze over the top of the cake and serve.
This recipe is adapted from The Baker Upstairs.