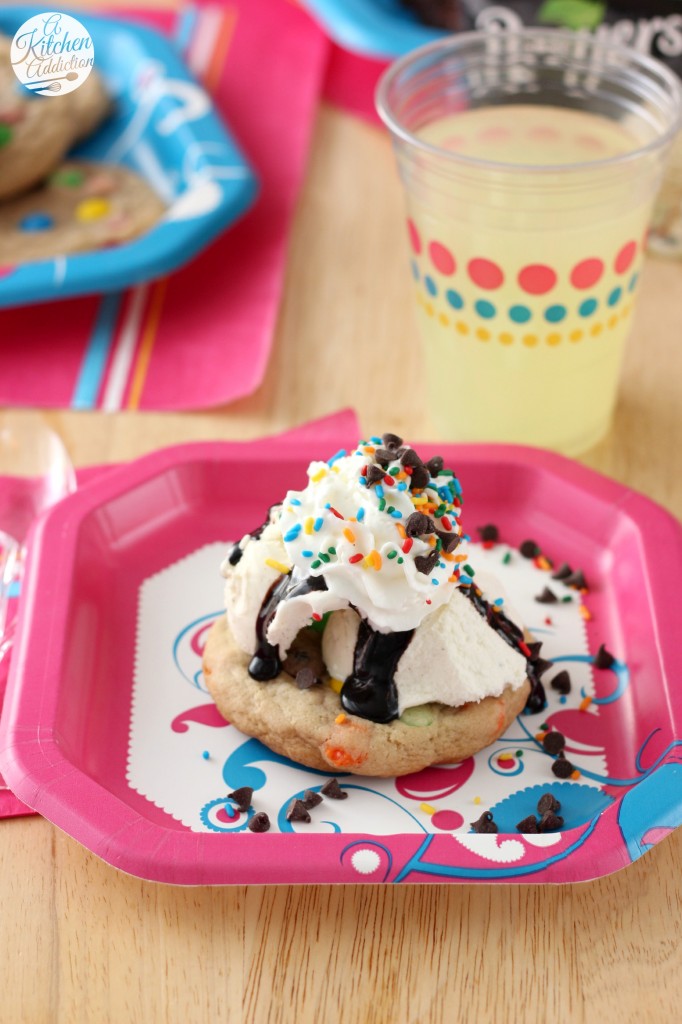 Throughout the year, we come upon different days that have special meaning – whether it's something big like a wedding or birthday or something smaller like your child losing his or her first tooth or finishing up the last day of school. Did you know that you can make those smaller events seem just as special as the bigger events in life? Throwing a party doesn't have to be difficult or time consuming. With just a little prep, something like celebrating your children's last day of school can be made extra special by putting together a cookie sundae bar. All you need are some M&M cookies (because they are fun and colorful!), brownies (or other favorite baked goods!), ice cream, toppings, a drink, and, of course, special serveware!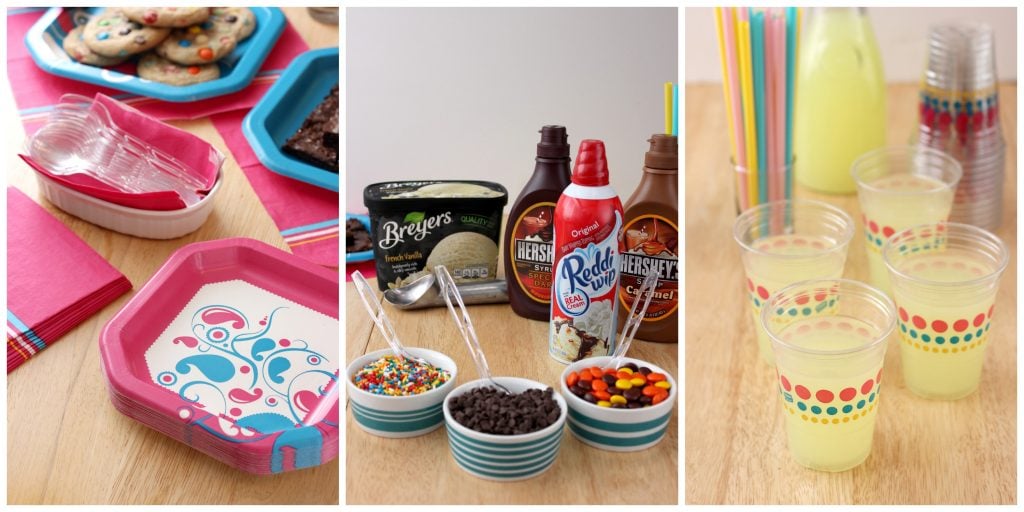 With the help of Dixie Ultra Moments®, you can turn a special event into an "ultra" special event! Their line of products contains coordinating designs that can bring style to any occasion. These bright, colorful plates, cups, and napkins are perfect for making your children feel special by celebrating their last day of school.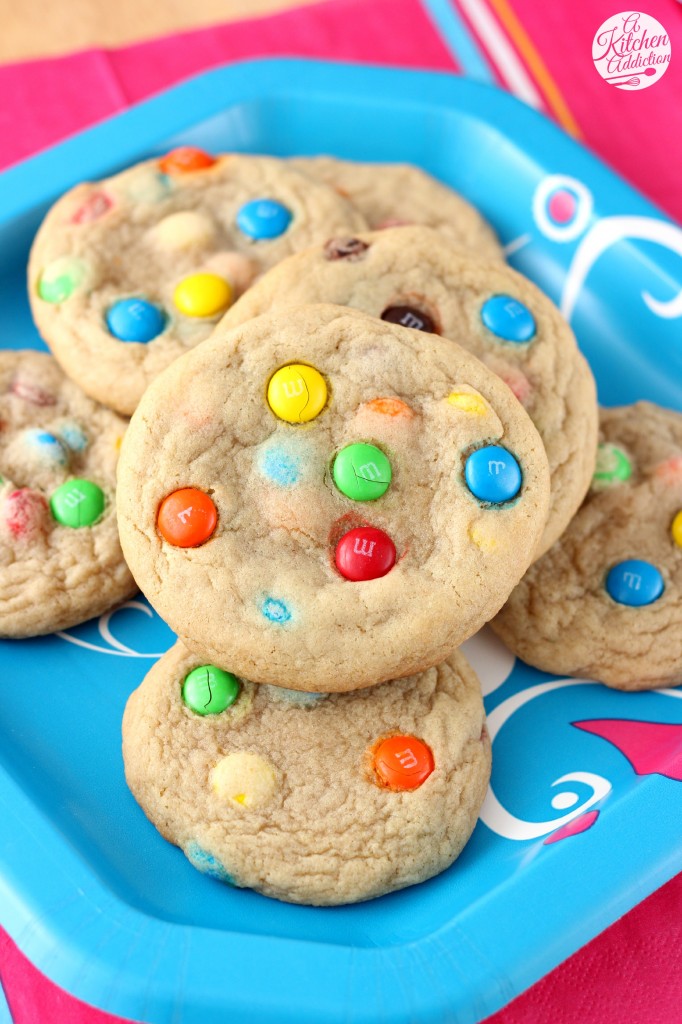 Dixie Ultra Moments® plates come in 10″ and 8″ designs. You can use the large plates as serving platters and not worry about washing large dishes at clean up! The smaller plates make great bases for building your perfect cookie sundae. The deep rim and sturdy construction means you don't have to worry about your child grabbing the plate with one hand and having the plate bend in half with all of the food sliding off onto your clean floor! Celebrate with Style and Strength™!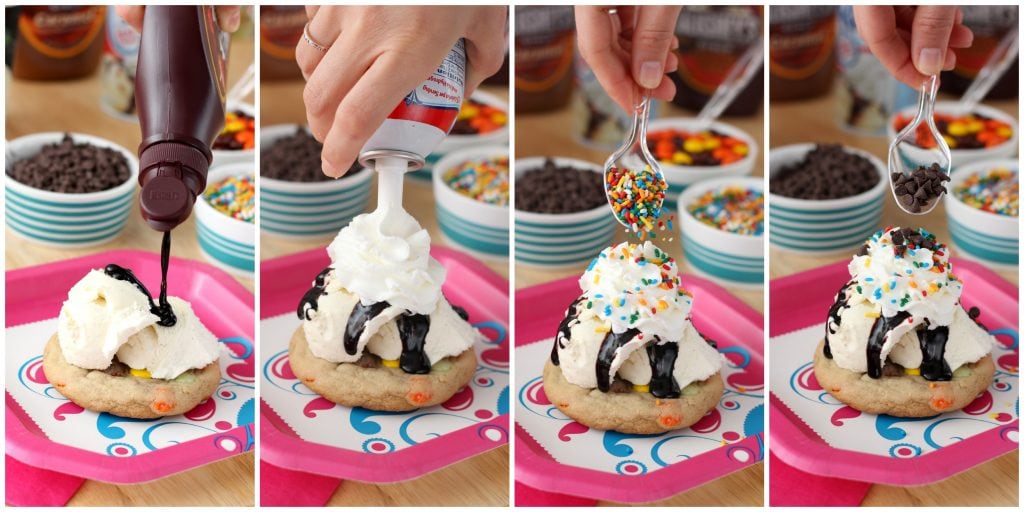 The cookie sundae bar can be completely customizable to your family's tastes. Choose toppings that you know your family will love! Some examples include:
Sprinkles
Mini chocolate chips
Reese's Pieces
Shredded coconut
Chopped nuts
Crushed cookies
Whipped cream
Chocolate syrup
Caramel syrup
Fresh fruit
Your kids will love piling on their favorite toppings to make their own special sundae! If you want to keep your table free of the inevitable spills and topping overflows, top it with a coordinating disposable tablecloth so you can wrap up the mess in the tablecloth and throw the whole thing in the trash!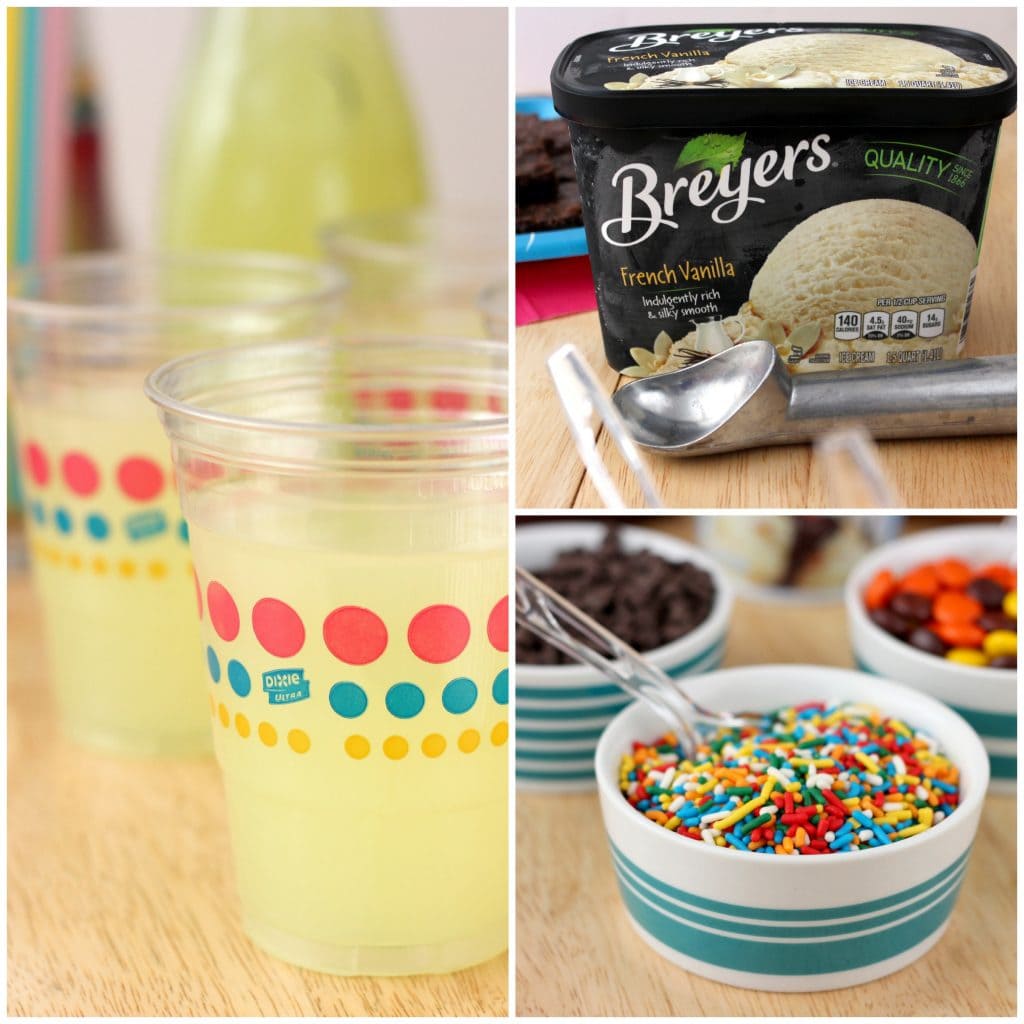 Serve up lemonade in these fun Dixie Ultra Moments® cups and choose some colorful straws to match! This fun sundae bar is a low stress way to make memories for your family. Very little prep work and clean up. That means more time to enjoy life's special moments!
Be sure to follow Dixie® on Facebook, Pinterest, Instagram and Twitter for more party and special occasion inspiration!
Giant M&M Cookies + Celebrating Life's Special Events
Author:
Ingredients
6 tbsp butter, room temperature
1/3 C brown sugar
1/4 C sugar
1 egg
1 1/4 tsp vanilla extract
1 1/4 C all-purpose flour
1 tsp cornstarch
1/2 tsp baking soda
1/4 tsp salt
1/2 C M&M candies
Instructions
In the bowl of a stand mixer, cream together butter and sugars. Add in egg and vanilla and beat until creamy.
In a separate bowl, whisk together flour, cornstarch, baking soda, and salt. Add dry ingredients to wet ingredients and beat until combined. Stir in M&M's.
Refrigerate dough for at least 30 minutes.
While dough is chilling, preheat oven to 350. Line a cookie sheet with a baking mat or parchment paper.
Drop dough by 1/4 cup full onto prepared cookie sheet. Bake for 10-12 minutes or until edges turn light golden brown.
Remove cookie sheet to a wire rack and allow cookies to cool for 5 minutes before removing to a wire rack to cool completely.
Store in an airtight container.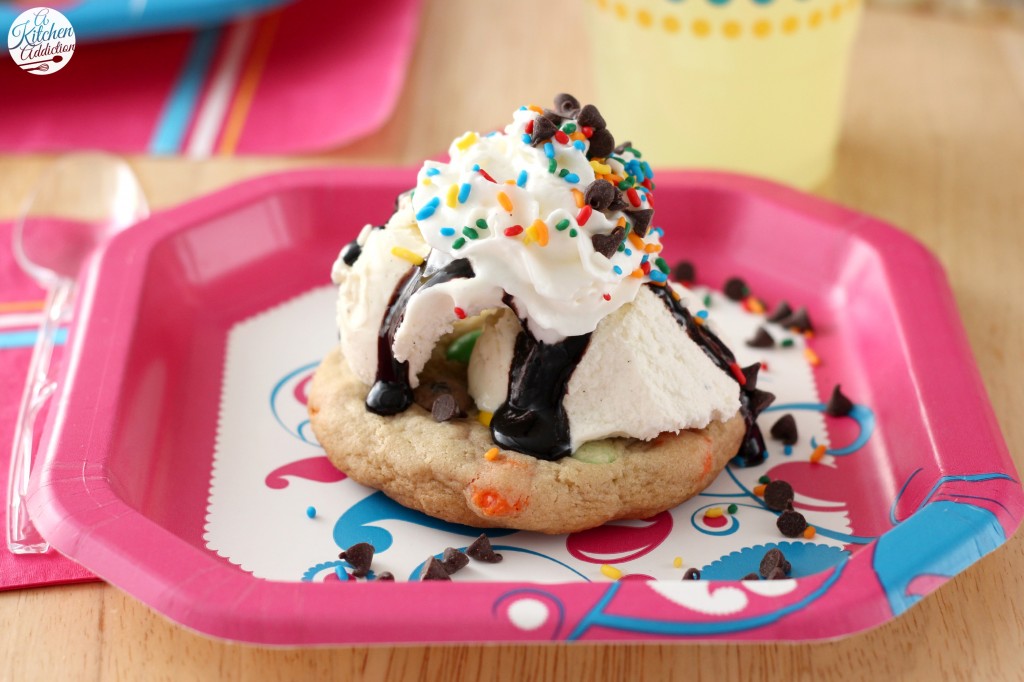 Disclosure: This post is sponsored by Dixie Ultra Moments® and BlogHer. As always, all opinions are my own.