Thanksgiving. It's just a couple of weeks away! Are you ready? I may not know what my entire menu will be, but I know one dessert that will be present. Apple pan pie! It just isn't Thanksgiving without apple pie at our house. Whether it was the extended family get together or just a small family gathering, it was the rare occasion where apple pie didn't make an appearance.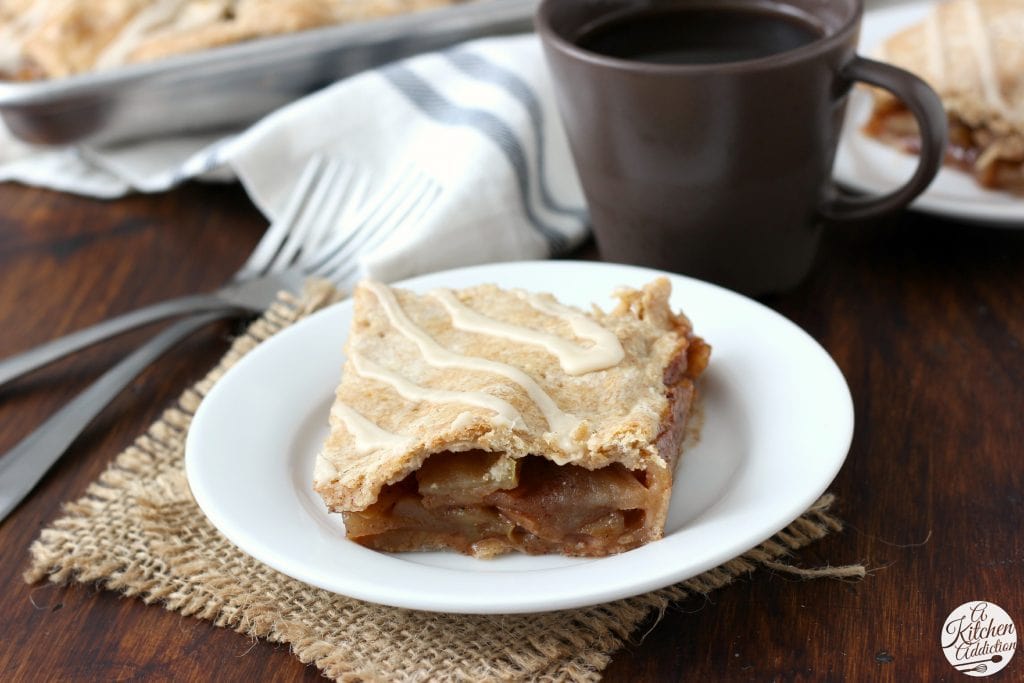 Of course, the recipe changes over the years, and this year the pie will even be changing from it's traditional round shape! This recipe was found in a collection of my grandma's recipes, so I knew it would be good. Well, it was more a collection of ingredients with some suggestions of what to do with them! A few changes of ingredients and some interpretation of the instructions later, and I had a delicious pan pie coming out of my oven!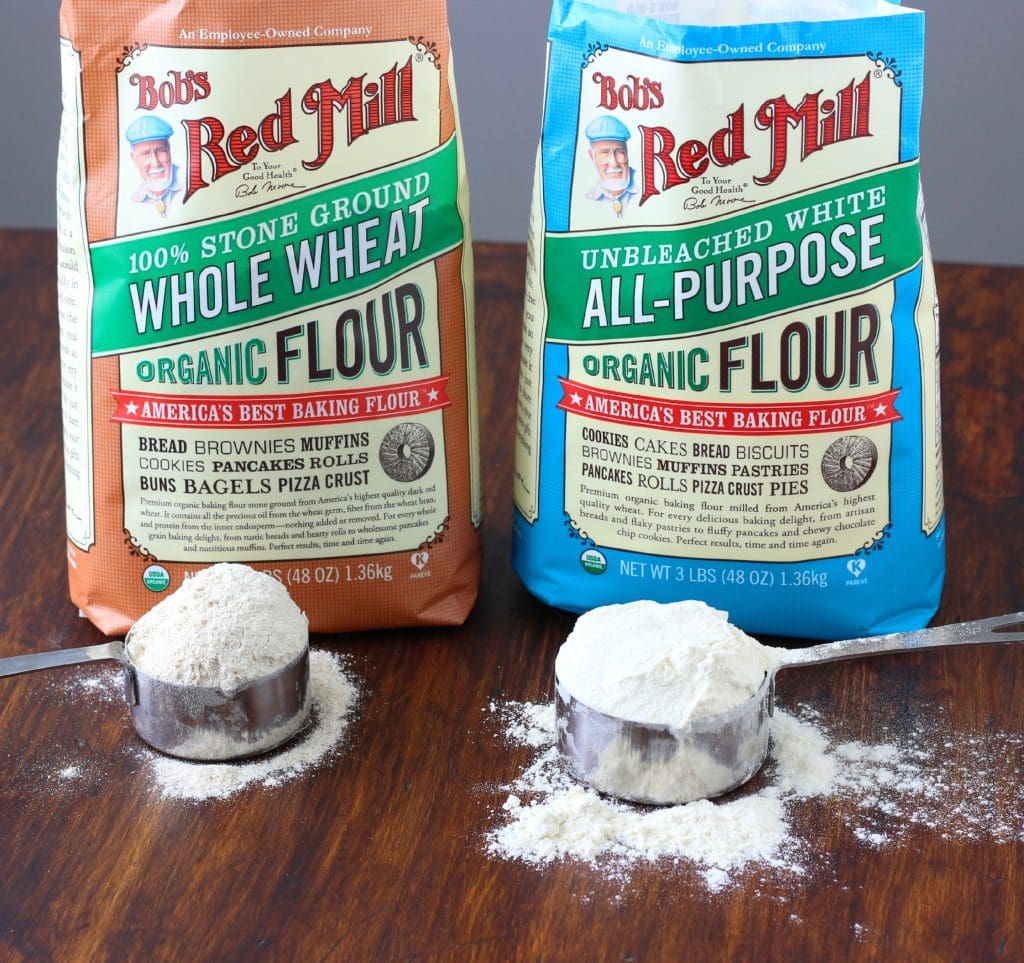 A few changes I made included switching out shortening for butter, adding some maple to the glaze, and mixing up using only all-purpose flour with a combination of organic whole wheat flour and organic unbleached all-purpose white flour. I wanted to add bit of whole wheat flour to give the pie a nutritional boost but still wanted the right pie crust texture. That's where Bob's Red Mill comes in.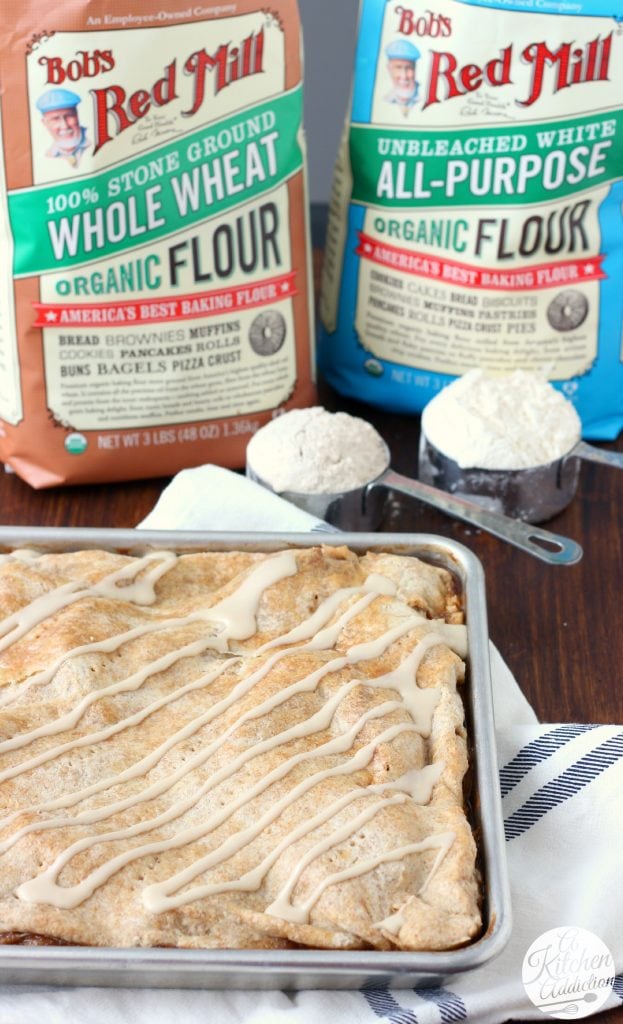 Bob's Red Mill Organic whole wheat flour is ground from organic hard red wheat and is perfect for combining with all purpose flour for a nutritious twist on baked goods, like this pie! The bran and germ are still intact so you get the benefit of all of the vitamins, minerals, and protein. Why not add some extra nutrition to your diet when it's this easy?!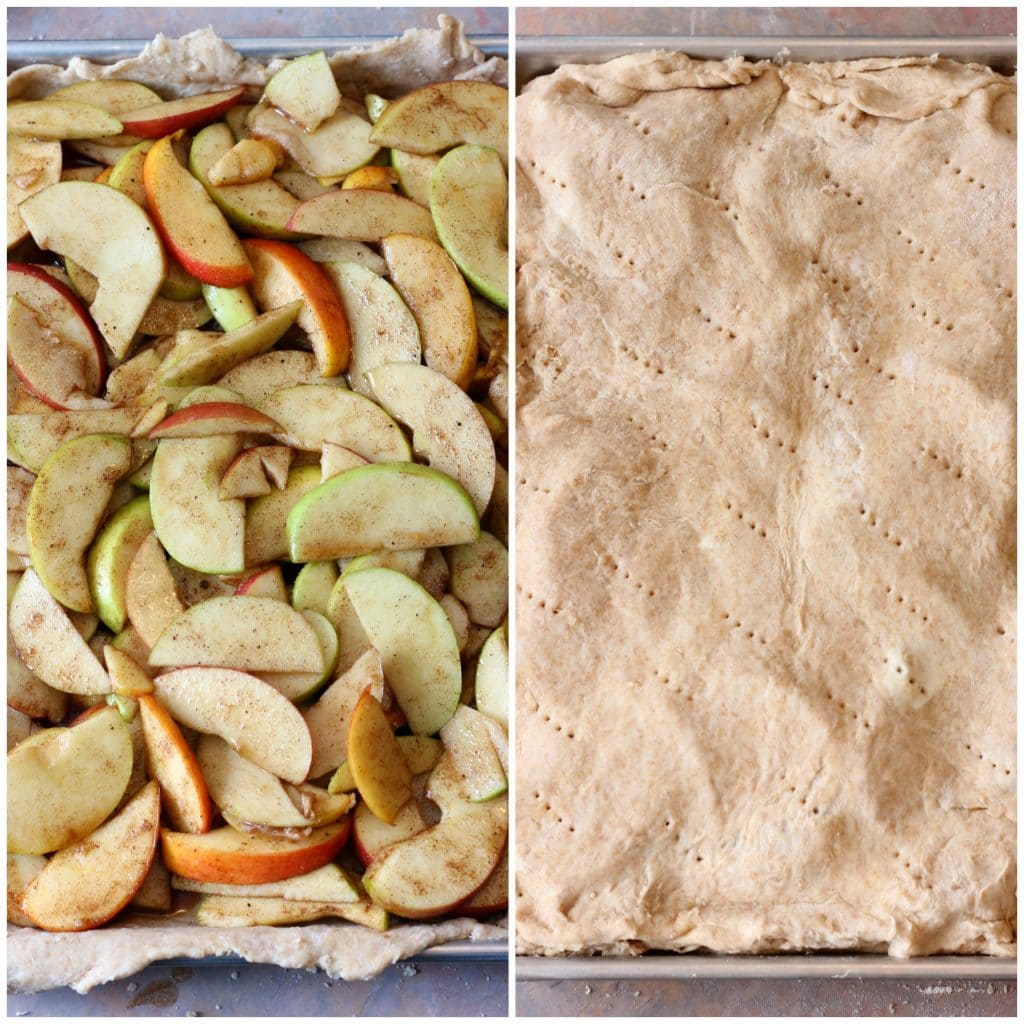 Combine it with Bob's Red Mill organic unbleached all purpose white flour that's the same high protein flour used by professional bakers and produces light, airy baked goods. The result is a flaky pie crust that still gives you that classic pie crust texture and flavor but is hiding health benefits that your friends and family won't notice!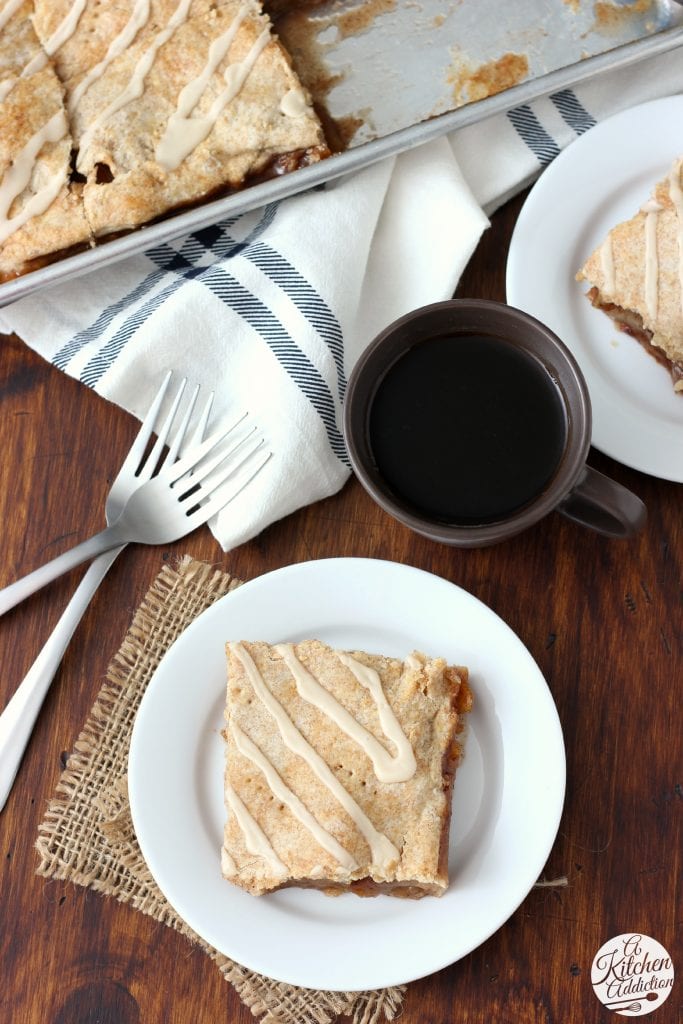 Apple pan pie is perfect for big gatherings and can be easily doubled for an even bigger crowd! You don't need any fancy edges or designs. Just roll out a couple of rectangles of dough. Press the bottom dough into the pan, fill with your apple filling, and top with your next layer. Just make sure you don't work the dough too much and that you roll it out into a thin layer. Don't want to lose the flaky texture! Top with a sweet maple glaze, and you have a pie that's worthy of a place on the Thanksgiving dessert table!
Be sure to check out Bob's Red Mill to get a money saving coupon!
Maple Glazed Apple Pan Pie
Author:
Ingredients
For the Crust
1 1/2 C all-purpose flour
1 C white whole wheat flour
1 tbsp sugar
1/2 tsp salt
1/4 tsp baking powder
1/2 C unsalted butter, cold and cut into pieces
1 egg, lightly beaten
1/2 C + additional 5 tablespoons water as needed to form dough
1 tbsp milk
For the Filling
7 C sliced apples
2 tbsp fresh lemon juice
1/2 tbsp vanilla extract
1/2 C brown sugar
1/4 C sugar
2 tsp cinnamon
1 tsp nutmeg
1/2 tsp allspice
1/4 tsp ginger
For the Glaze
1/2 C confectioner's sugar
1 1/2 – 2 tbsp milk
1 tsp maple extract
Instructions
Preheat oven to 375.
In a large bowl, combine apples, lemon juice, vanilla extract, brown sugar, sugar, cinnamon, nutmeg, allspice, and ginger. Set aside.
In a large bowl, whisk together flours, sugar, salt, and baking powder. Cut in butter until mixture resembles coarse crumbs. Add 1/2 cup water and egg. Gently stir until ball of dough forms. Add up to an additional 5 tablespoons water as needed for dough to come together. Be careful to not overwork the dough.
Divide dough in half. Roll out one half to fit the bottom of a quarter sized sheet pan or 9×13 baking dish. Press dough into bottom of pan. Spread apples over the top.
Roll out the other half of the dough to fit over the top and place over the filling. Crimp edges.
Brush with milk. Pierce the top multiple times with a fork. Bake for 40-45 minutes or until golden brown and filling bubbles.
Remove to a wire rack to cool for 10 minutes.
While pan pie is cooling, prepare glaze. Whisk together confectioner's sugar, milk, and maple extract. Add more milk as needed to reach desired consistency.
Drizzle glaze over the top. Allow to harden and serve.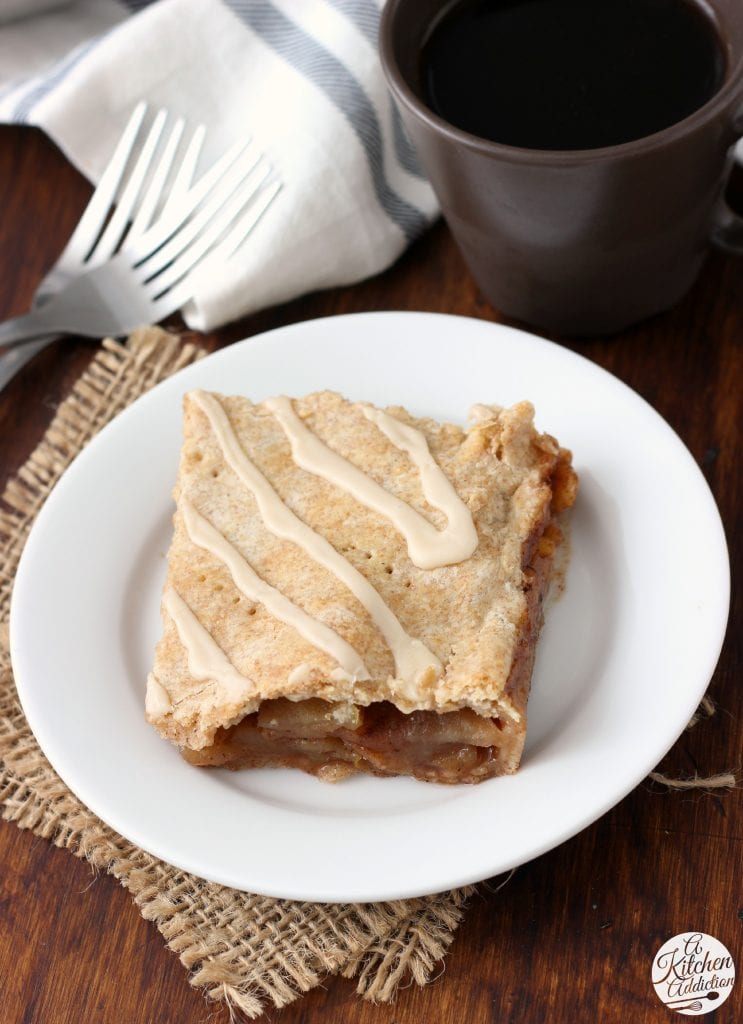 I was selected for this opportunity as a member of Clever Girls and the content and opinions expressed here are all my own.