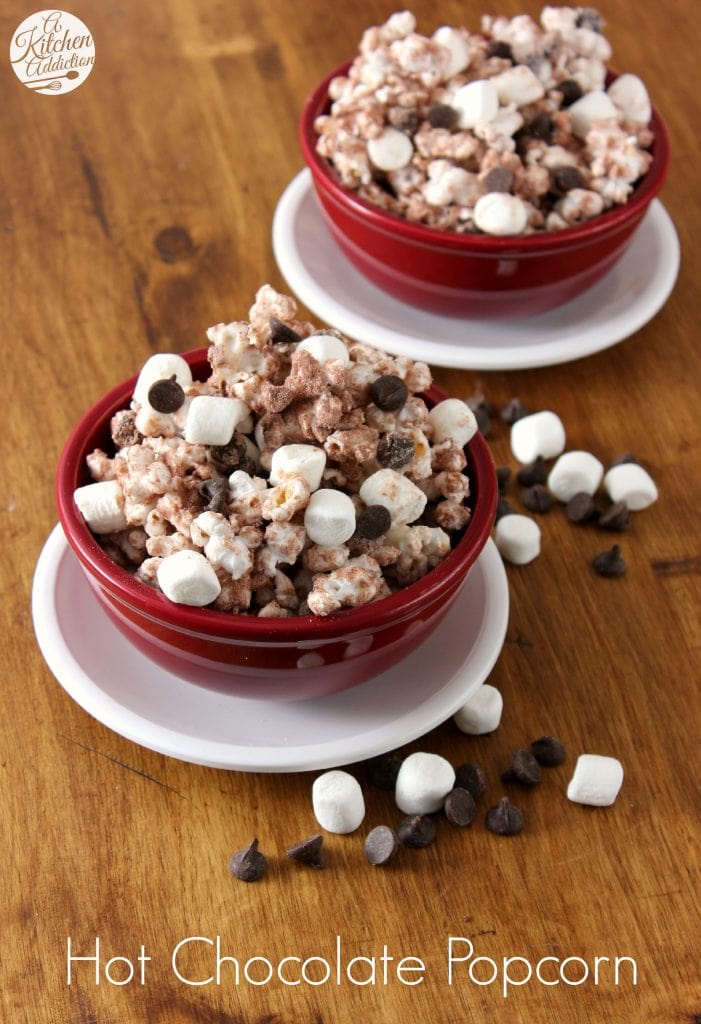 I hope you all had a great Christmas with family and friends! I have enjoyed unplugging the last few days to spend time with my family. It's nice to just sit around and relax without thinking about what needs to be done next.
Of course, even when you're relaxing, you still need to eat!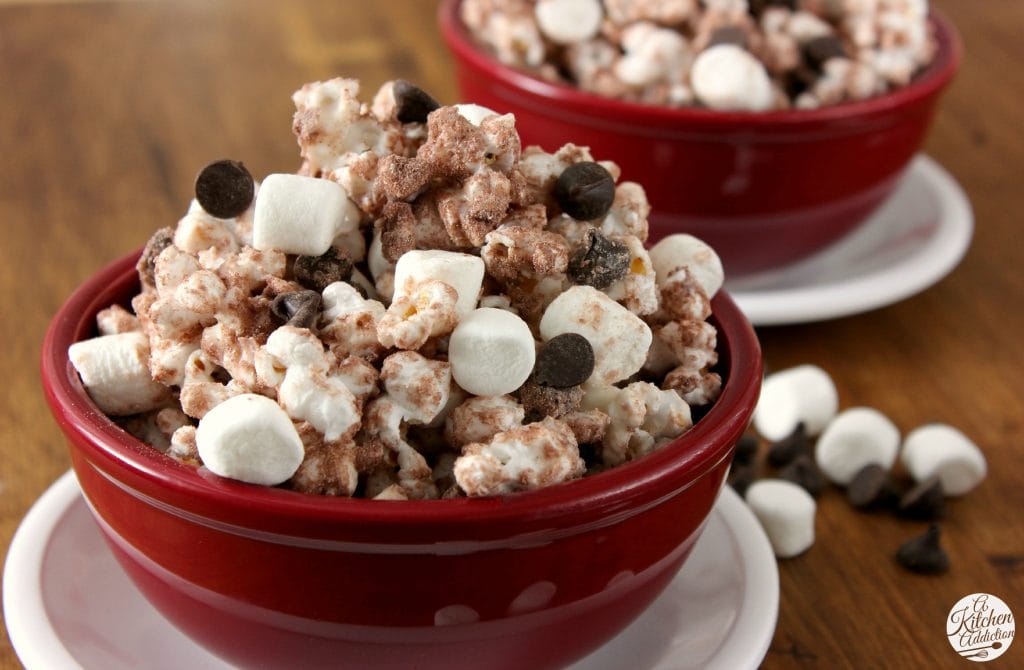 The holidays are a great time for foods that you can set out for people to snack on. This hot chocolate popcorn is perfect for munching on with friends and family while chatting, playing games, or watching sports.
Since you don't want to miss out on any of the action, the quick prep for this popcorn is just what you need.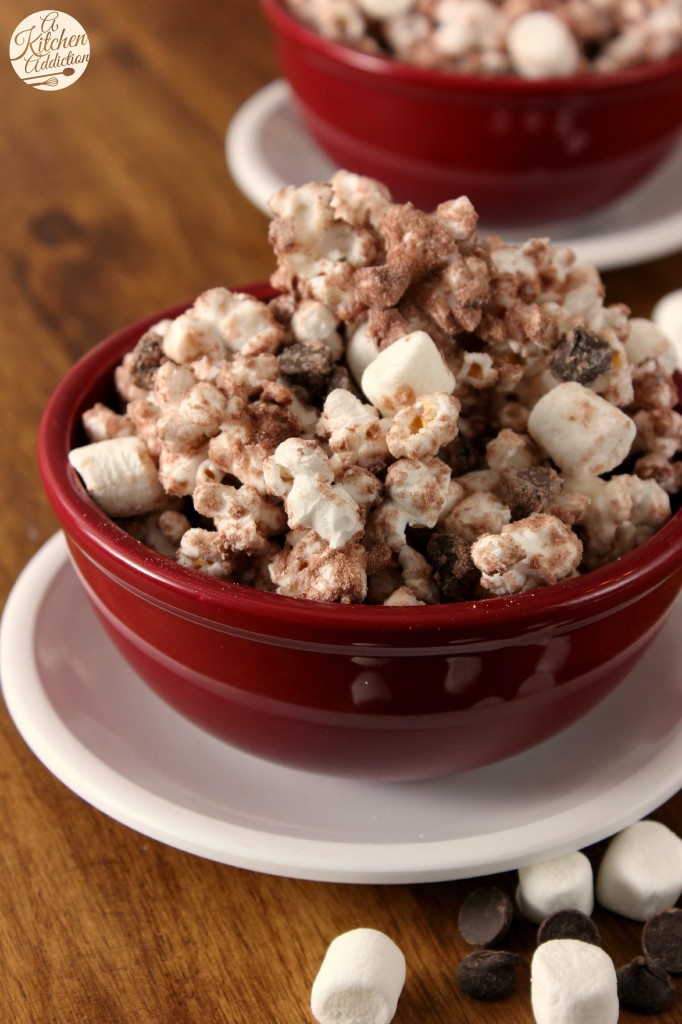 The recipe is really simple. Plain popcorn is coated with white chocolate and tossed with hot chocolate powder. Chocolate chips and mini marshmallows are tossed in for a more authentic hot chocolate flavor.
Wait a few minutes for the chocolate coating to harden and you have a big bowl of popcorn ready to eat!
Hot Chocolate Popcorn
Author:
Ingredients
12 C air popped popcorn, or plain/lightly salted microwaved popcorn
10 oz white chocolate candy melts or almond bark (If you want larger clusters of popcorn, add another 2 oz of white chocolate candy melts.)
1/3 C hot chocolate mix
1/2 C chocolate chips
1 1/2 C mini marshmallows
Instructions
Place popcorn in a large bowl with room for stirring. Set aside.
Melt candy melts according to package instructions. Drizzle over popcorn and and toss or stir to coat.
Sprinkle with hot chocolate mix and stir. Add chocolate chips and mini marshmallows and stir until evenly distributed.
Allow white chocolate to harden before serving.
Store in an airtight container.
This recipe is slightly adapted from Cookies and Cups and may be linked to these parties.