I love vegetables, especially in the summer when you get to enjoy so much of them fresh from the garden. In our case, we enjoy vegetables fresh from other people's gardens! I wish we had our own, but we live in a small house surrounded by huge trees! Huge as in my arm span doesn't even get around 1/3 of the tree. Because of these huge trees, we rarely have any spot in our yard that gets direct sunlight.
So, we settle for enjoying other people's fresh produce! 🙂 In this case, we got to enjoy these fresh green beans from my aunt's garden that she allowed us to pick when we were up for Labor Day! (Thank you!) Green beans are one of my favorite fresh vegetables, and if you are ever around me when I am preparing them, you will discover that I eat a lot of them raw! My husband does the same thing, so we are lucky to actually get any of them cooked! 🙂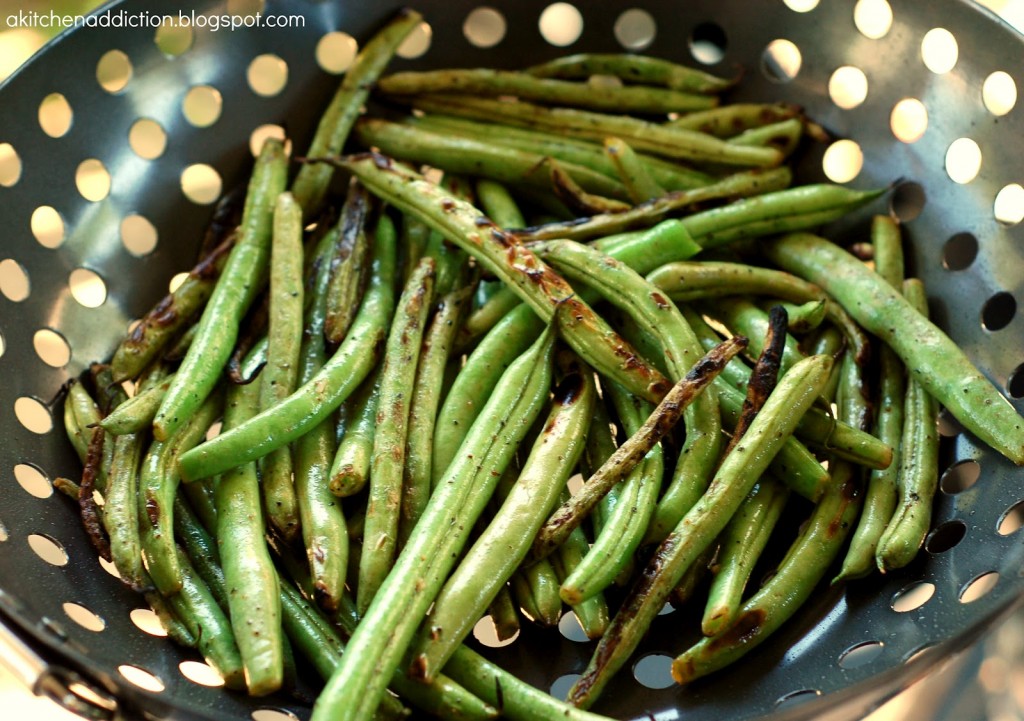 When we do get around to cooking them, one of our favorite ways is to toss them with a little olive oil and lemon juice and season them with garlic, salt, and pepper. We usually just roast them in the oven, but we decided to give grilling a try. I am so glad we did! They turned out amazing! They are a little crispy, tender and garlicky, and slightly tangy from the lemon juice. Good enough to prevent me from eating too many of them raw the next time we grill them so that there are more to enjoy! 😉
Grilled Lemon-Garlic Green Beans

Yield: 4 servings
Ingredients
1 lb fresh green beans, washed and trimmed
2 tsp olive oil
1 tbsp fresh lemon juice
1 large garlic clove, minced
1/4 tsp salt
1/4 tsp black pepper
Directions
In a medium bowl, drizzle olive oil and lemon juice over the top of the green beans, toss to coat evenly. Sprinkle with garlic, salt, and pepper. Toss again to distribute seasonings.
Transfer beans to a grilling basket or aluminum pan. Place basket over medium-low heat. Grill for 20-25 minutes or until crisp-tender and beans have a slight char.
Serve immediately.