Crispy on the outside. Tender on the inside. Full of garlicky cheesiness. Yes, these potatoes are pretty much amazing!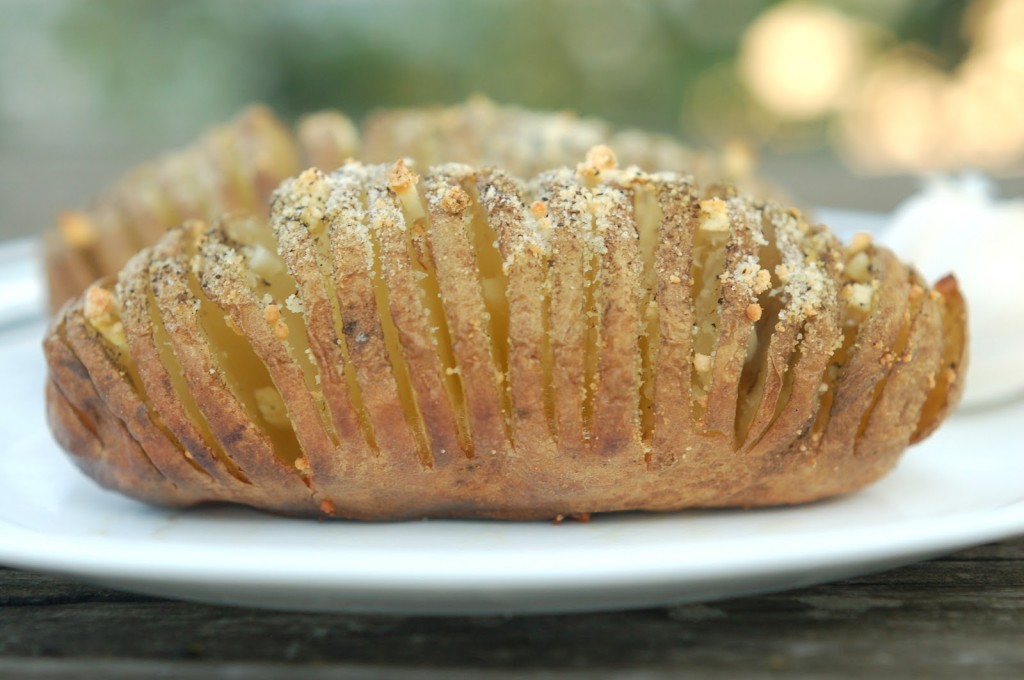 Plus, they look impressive and are super easy to make! Those are some of the best kinds of recipes, right?!
Unless of course, you are like me and get distracted talking to someone and forget to pay attention to what your cuts look like and you cut all the way through the potato! Oh well! It just ensured that there were smaller serving sizes to accommodate all appetites!
All other people will find this recipe easy! 🙂 Feel free to mix up the spices and herbs to match your family's tastes.
Garlic and Parmesan Grilled Hasselback Potatoes

Yield: 4 servings
Ingredients
4 large Russet potatoes, scrubbed
2-4 tbsp olive oil (depending on how large your potatoes are)
3 large cloves of garlic, coarsely chopped
1/4 C grated Parmesan cheese
4 tsp dried thyme
salt and pepper to taste
Directions