These Frosted Apple Blondies are soft and chewy with a hint of apple pie spice! Topping them off is a creamy brown sugar buttercream!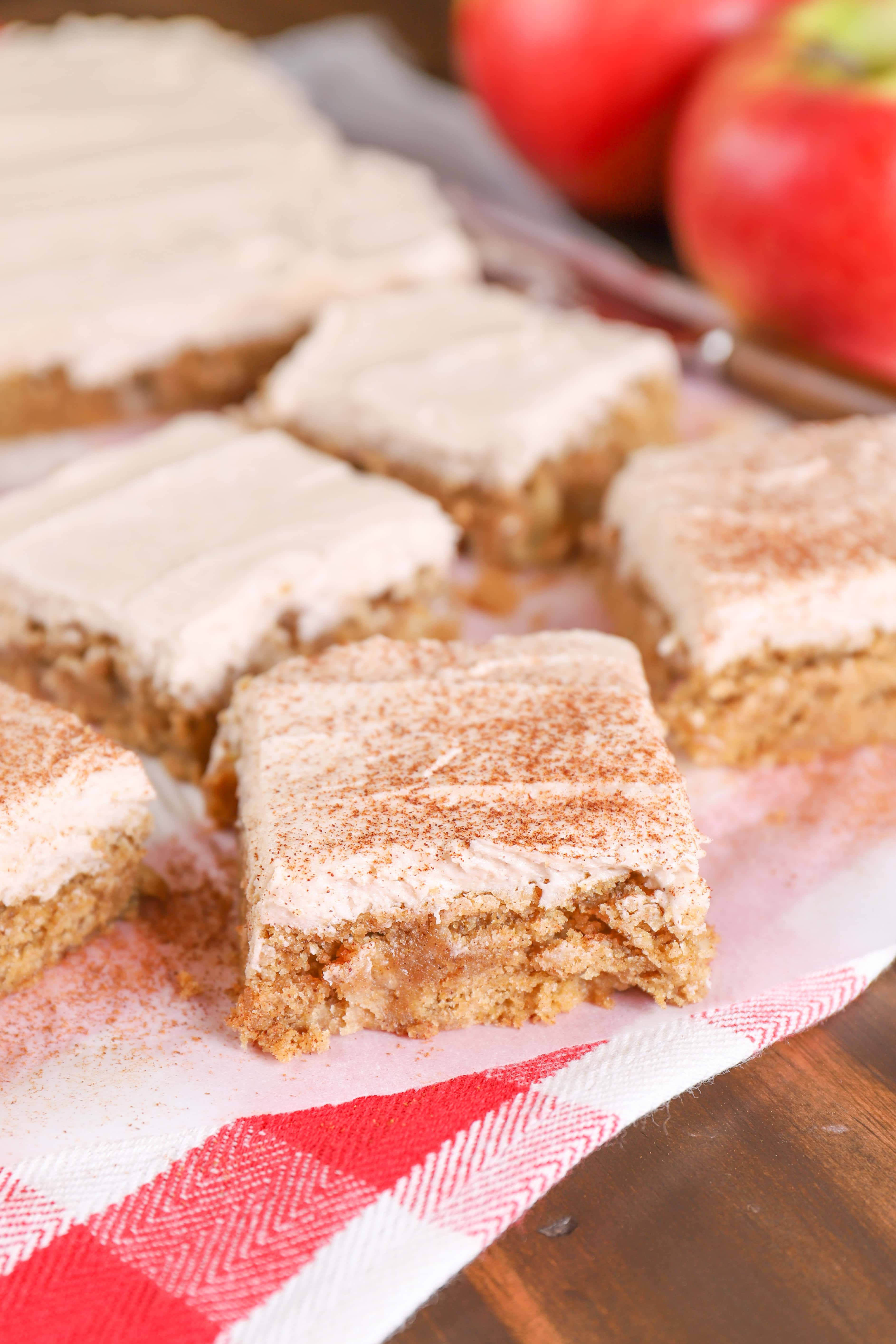 After going apple picking last weekend, I found myself having to search for places to keep apples after filling our refrigerator drawers and fruit bowl.
We do this every year. We go to the orchard and say, "We always pick way more apples than we need, we shouldn't pick as many this year." We still end up picking too many!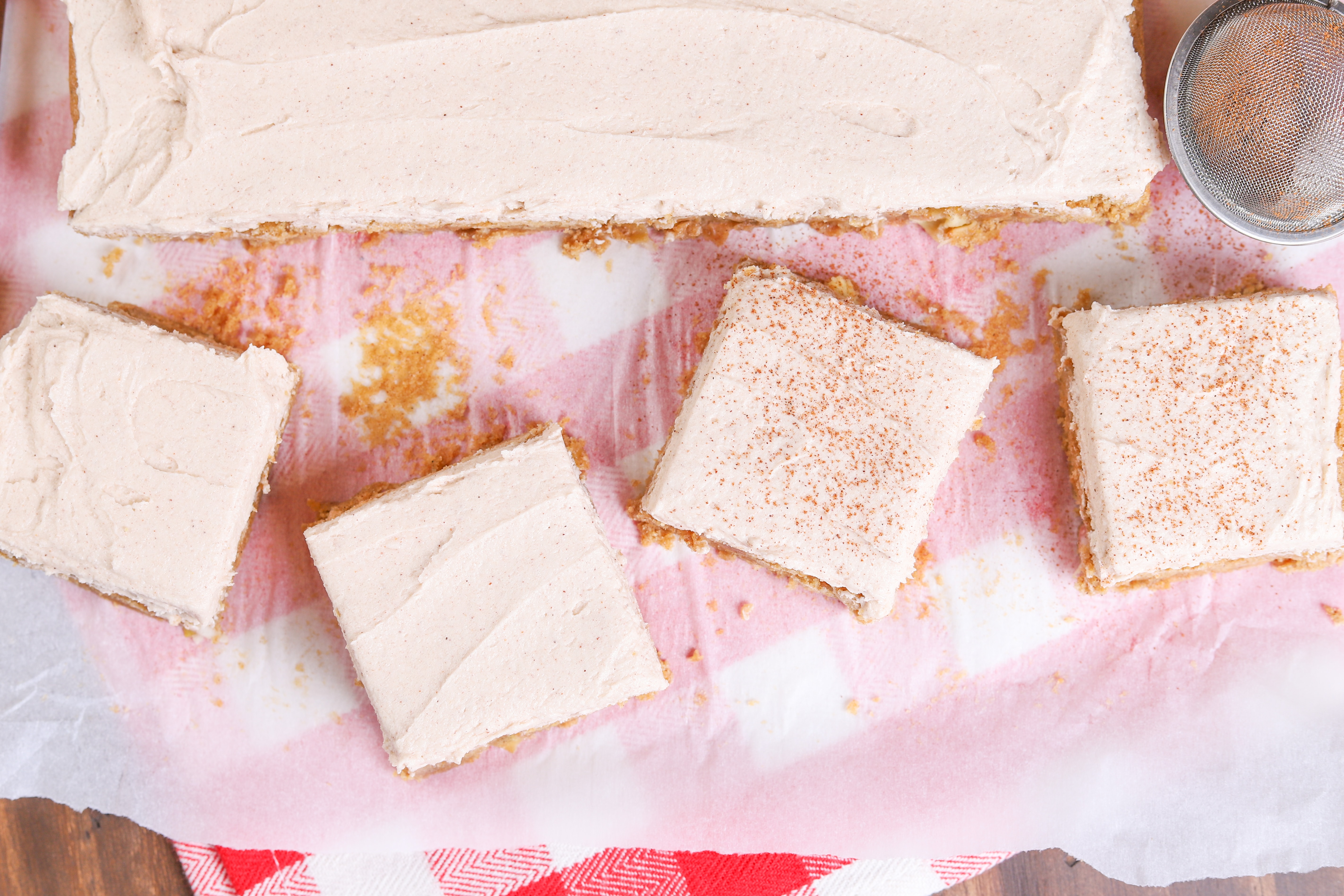 Because of our over abundance of apples, this weekend's plans include making applesauce, caramel apples, and apple crisp!
But for now, we're enjoying these frosted apple blondies. These soft, spiced blondies are filled with chopped fall apples and topped with a cinnamon and brown sugar frosting.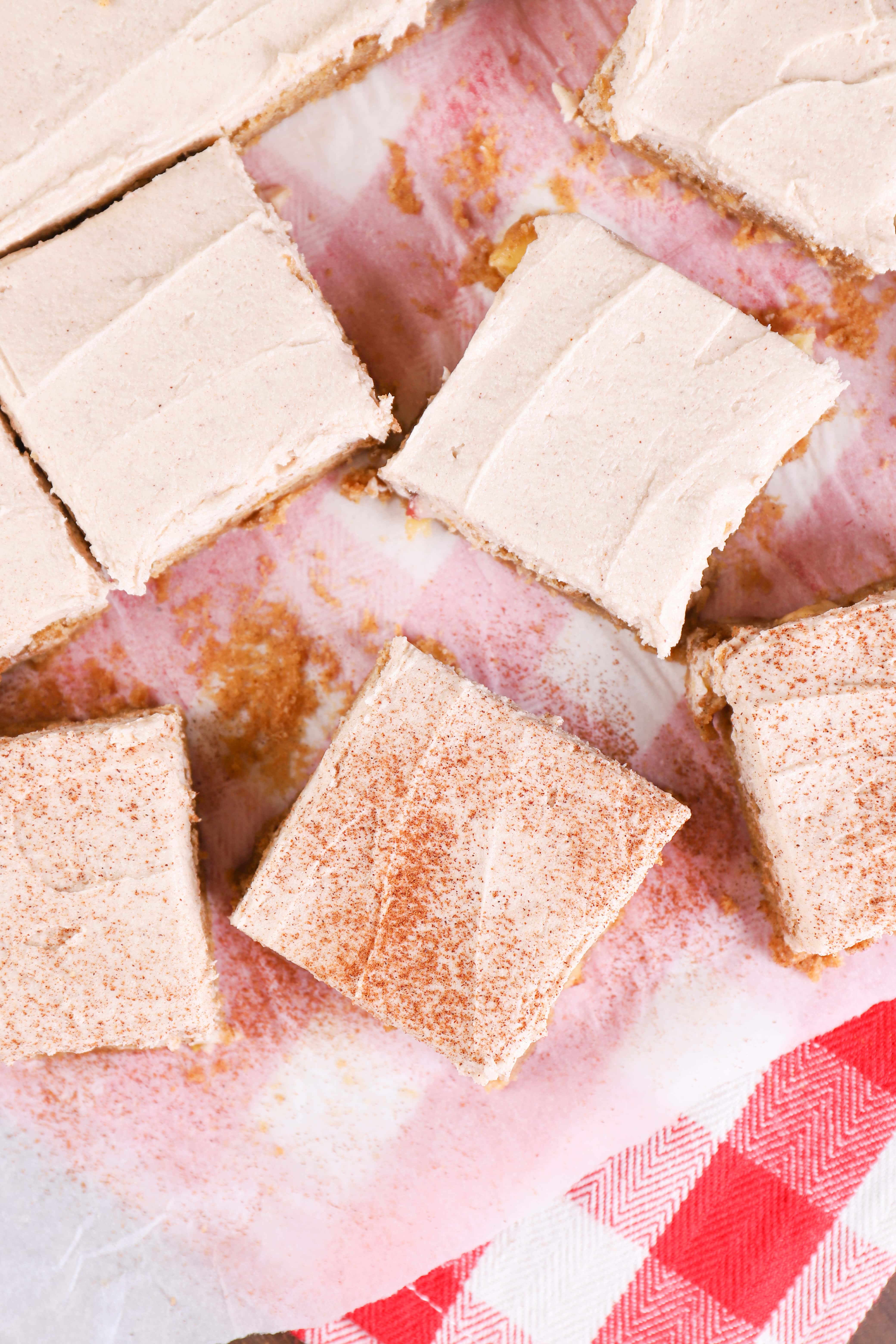 I was a little worried that adding a frosting to the blondies would make them too sweet, but the fresh apples add a bit of tartness that keeps the frosting from being too overpowering.
The brown sugar and cinnamon in the frosting give added flavor to a traditional buttercream frosting and tie the flavors of the frosting and blondies together.
I don't normally like desserts that have frosting (I know, kind of weird), but I found myself having no problem at all enjoying a couple of these.
So, if your weekend plans involve baking with apples, more sure you add these frosted apple blondies to the list!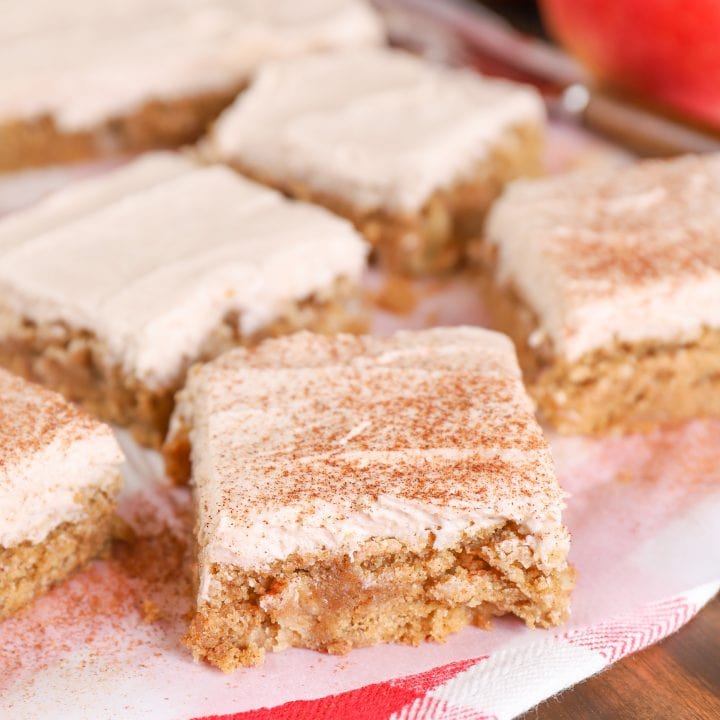 Frosted Apple Blondies
Ingredients
For the Bars
1/2 C butter, softened
1/2 C brown sugar
1/4 C sugar
2 eggs
1 tsp vanilla extract
2 C all-purpose or white whole wheat flour
1/2 tsp baking soda
1/4 tsp baking powder
1/4 tsp salt
1 tsp cinnamon
1/2 tsp nutmeg
1/4 tsp allspice
1 C finely diced apples
For the Frosting
2 C confectioner's sugar
1/2 C butter, softened
1/3 C brown sugar
1 tsp cinnamon
1 tbsp milk
1 tsp vanilla extract
cinnamon, optional for topping
Instructions
Preheat oven to 350. Lightly spray a 9x13 with non-stick cooking spray.
In the bowl of a stand mixer or with an electric hand mixer, cream together butter and sugars. Add eggs and vanilla and beat until creamy.
In a separate bowl, whisk together flour, baking soda, baking powder, salt, cinnamon, nutmeg, and allspice.
Add dry ingredients to wet ingredients and beat until combined. Depending on the strength of your mixer, you may need to finish mixing with a spoon. Stir in apples.
Press dough into the bottom of the prepared baking dish. Bake for 15-20 minutes or until toothpick inserted in the center comes out clean.
Remove pan to a wire rack to cool. While bars are cooling, beat together ingredients for frosting until light and fluffy.
Spread frosting over cooled bars. Cut into squares and serve.
Recommended Products
As an Amazon Associate and member of other affiliate programs, I earn from qualifying purchases.