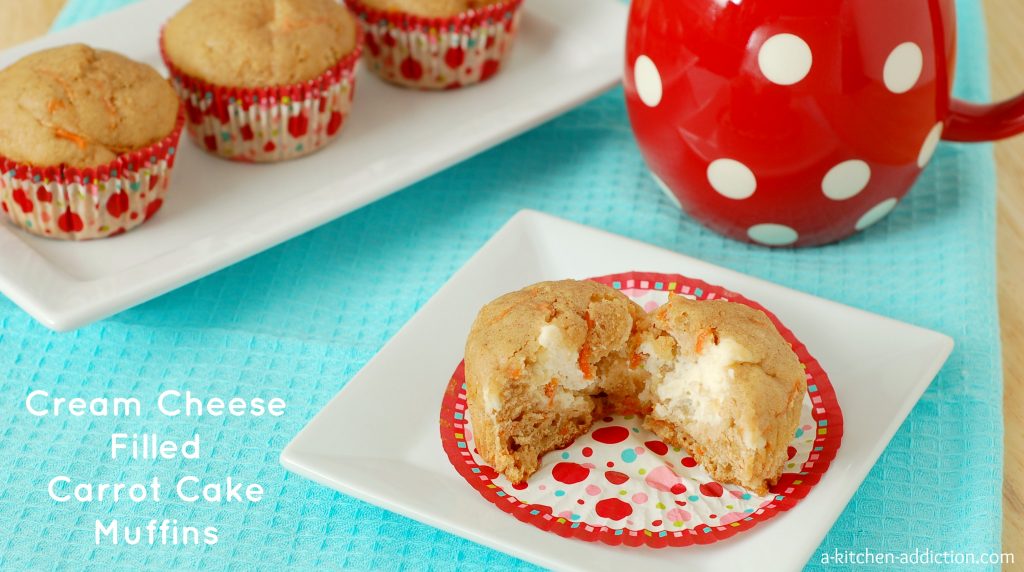 Since trying to get more
spring
in our home, it has been below freezing and snowing everyday. . . You can bet that we've been eating a lot of those
brown butter white chocolate M&M cookies
! I've also been baking a lot to warm the house up! One of the recent baking days included these carrot cake muffins.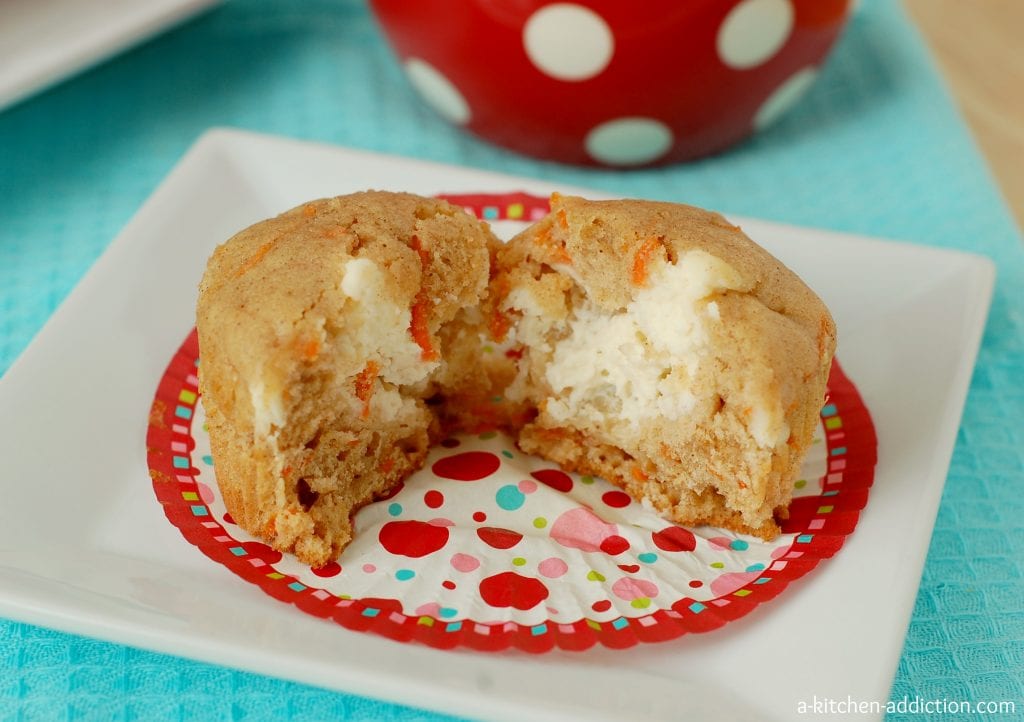 Carrot cake is a favorite around here. We both would choose it over just about any other cake. So, to be able to eat it in muffin form for breakfast is perfect! Stuff them with a sweet cream cheese filling and these muffins disappear in a hurry!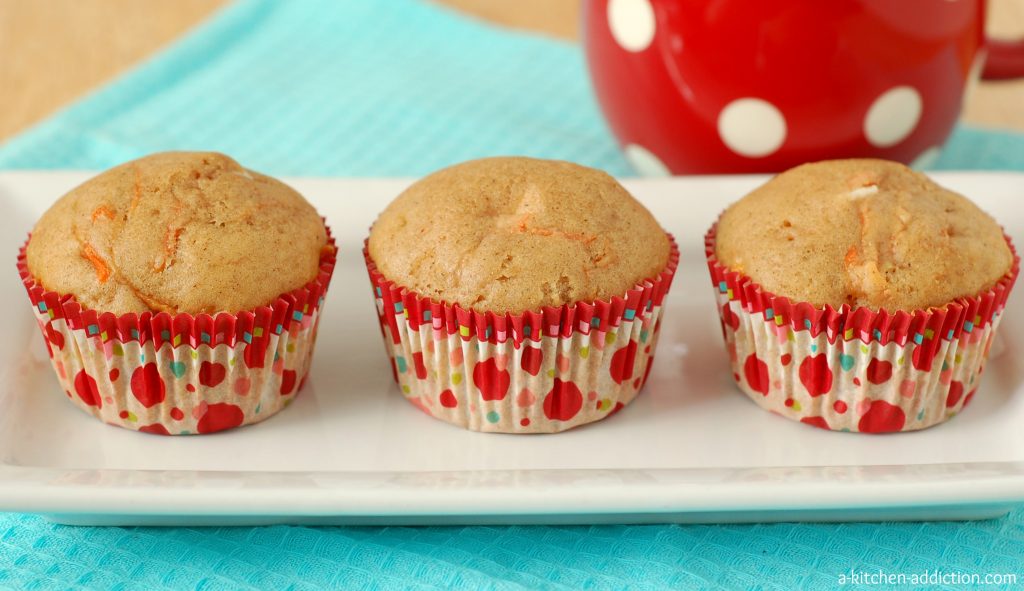 All of the traditional spices of carrot cake are found in these muffins. However, there is significantly less oil and sugar than is typically used in carrot cake. In fact, these muffins contain mostly yogurt instead of oil and about half of the sugar. So, since they are healthy, they not only make a good breakfast, but a good any time of day snack!
Cream Cheese Filled Carrot Cake Muffins
Cook time:
Total time:
Ingredients
For the Muffins
2 1/4 C all-purpose flour
1/2 C sugar
1/4 C brown sugar
1 tsp cinnamon
1/4 tsp allspice
1/4 tsp nutmeg
1/2 tsp salt
1 tsp baking powder
1/2 tsp baking soda
2 eggs
3/4 C non-fat milk
1/4 C plain yogurt
2 tbsp canola oil
1 C grated carrots
For the Filling
1 (8 oz) pkg 1/3 of the fat cream cheese
1/4 C sugar
1 tsp vanilla extract
Instructions
Preheat oven to 375. Line muffin tin with cupcake liners or lightly spray with non-stick cooking spray.
In a large bowl, whisk together flour, sugar, brown sugar, cinnamon, allspice, nutmeg, salt, baking powder, and baking soda.
In a small bowl, whisk together eggs, milk, yogurt, and oil until well-combined, Add wet ingredients to dry ingredients. Stir until just combined.
Fold in grated carrots with a spatula.
In the bowl of a stand mixer or with a hand mixer, beat together cream cheese, sugar, and vanilla until smooth.
Spoon one heaping tablespoon batter into each muffin cup. Place one heaping teaspoon cream cheese mixture on top of batter. Cover with one more heaping tablespoon of batter. Repeat until batter and cream cheese mixture are gone.
Bake for 18-20 minutes or until tops just start to turn golden brown.
Transfer muffins to a wire rack to cool completely.
This recipe is adapted from King Arthur Flour and is linked with Weekend Potluck, What's Cookin' Wednesday, What's In Your Kitchen Wednesday.